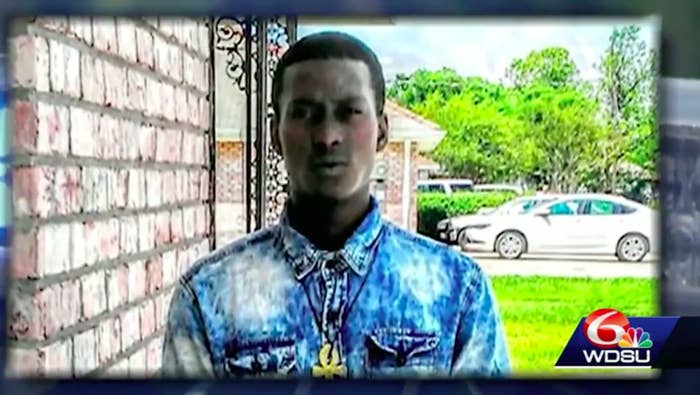 A 22-year-old black man who died in the custody of four white Louisiana narcotics detectives had traumatic neck injuries consistent with asphyxia, a coroner said Monday.

Keeven Robinson died Thursday after a struggle with four undercover detectives from the Jefferson Parish Sheriff's Office (JPSO) Narcotics Division.
His death was ruled a homicide most likely caused by asphyxiation, according to preliminary results of an autopsy released by Jefferson Parish Coroner Gerry Cvitanovich during a press conference Monday.
Cvitanovich said Robinson had "significant traumatic injuries to the neck," which were consistent with "compressional asphyxia."
The coroner said that it was a "reasonable conclusion" that such such injuries are caused when someone squeezes, grabs, or leans on the victim's neck.

The forensic definition of a homicide is "death that is caused by the actions of another," Cvitanovich said.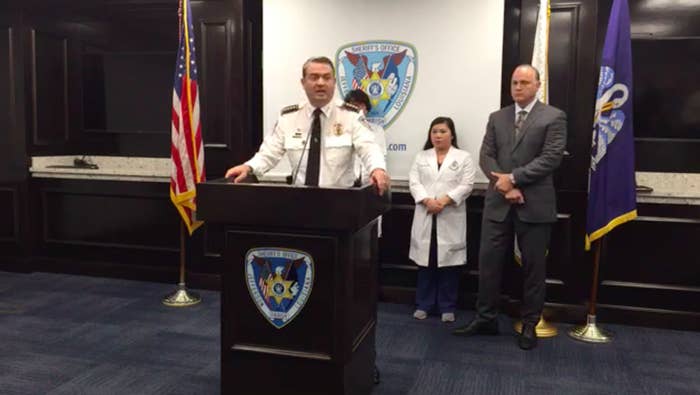 "This initial medical classification does not take into account whether the homicide was an intentional act, accidental act, or an act incidental to a law enforcement action," Sheriff Joseph Lopinto said in a statement.
Lopinto said Monday that he could not conclude, at this time, that any of the four officers put Robinson in a chokehold during his arrest.
He said that while his officers are not forbidden from carrying out a chokehold, they are "not trained to do that on a normal basis."
"From a policy standpoint, we don't train somebody to hit someone with a brick, but if you're fighting for your life and the brick is there, you hit somebody with a brick," Lopinto said at the press conference.
He did not directly address questions about whether his detectives applied pressure to Robinson's neck.
The four detectives, whose names were not released, have been reassigned to administrative duty until a joint criminal investigation with the Louisiana State Police and the FBI's Civil Rights Task Force is complete, Lopinto said.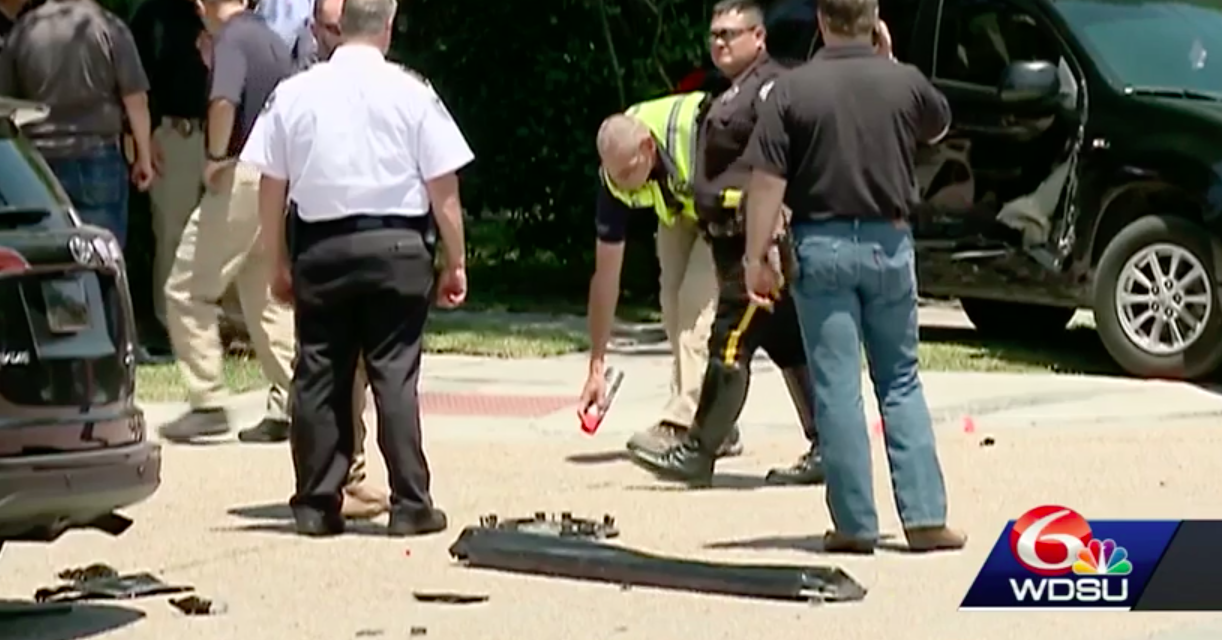 The JPSO detectives were conducting a narcotics investigation on Robinson on Thursday morning when he pulled into a gas station and exited his vehicle, Lt. Jason Rivarde, the sheriff's spokesperson, told BuzzFeed News on Tuesday.
As they approached Robinson, he got back into his car and fled the parking lot. The detectives pursued his vehicle in a short chase during which Robinson struck two JPSO vehicles with his car, and eventually crashed it.
He fled the vehicle, leading detectives on a foot chase while jumping over a series of fences through several backyards, Rivarde said. The detectives caught up with Robinson and attempted to take him into custody in a residential backyard.
"Following a struggle, they were able to place him in handcuffs," Rivarde said. "Robinson stopped breathing, and detectives began resuscitation attempts and called for emergency medical services. Robinson was transported to a local hospital, and was later pronounced dead."

A firearm and a bag of suspected narcotics were recovered from Robinson's vehicle. Robinson did not have a firearm during his arrest, Lopinto said. Chemical tests on the suspected narcotics are still pending, according to Rivarde.
Lopinto said that there was "no doubt" the detectives used force during the apprehension but that the investigation would determine if that force was excessive.
He said that "resisting arrest" was a big part in the incident.
"They were in a fight with this gentleman effecting an arrest," Lopinto said. "Our police officers have to use force and are justified to use force on many occasions."
He also said that officers knew Robinson had asthma at the time of the arrest and that the air quality was poor on that day.
"They were in a struggle, they admitted to using force. I know that at the scene this gentleman had asthma and I know that was a bad air day," Lopinto said, suggesting that these could be "contributory" causes of his death.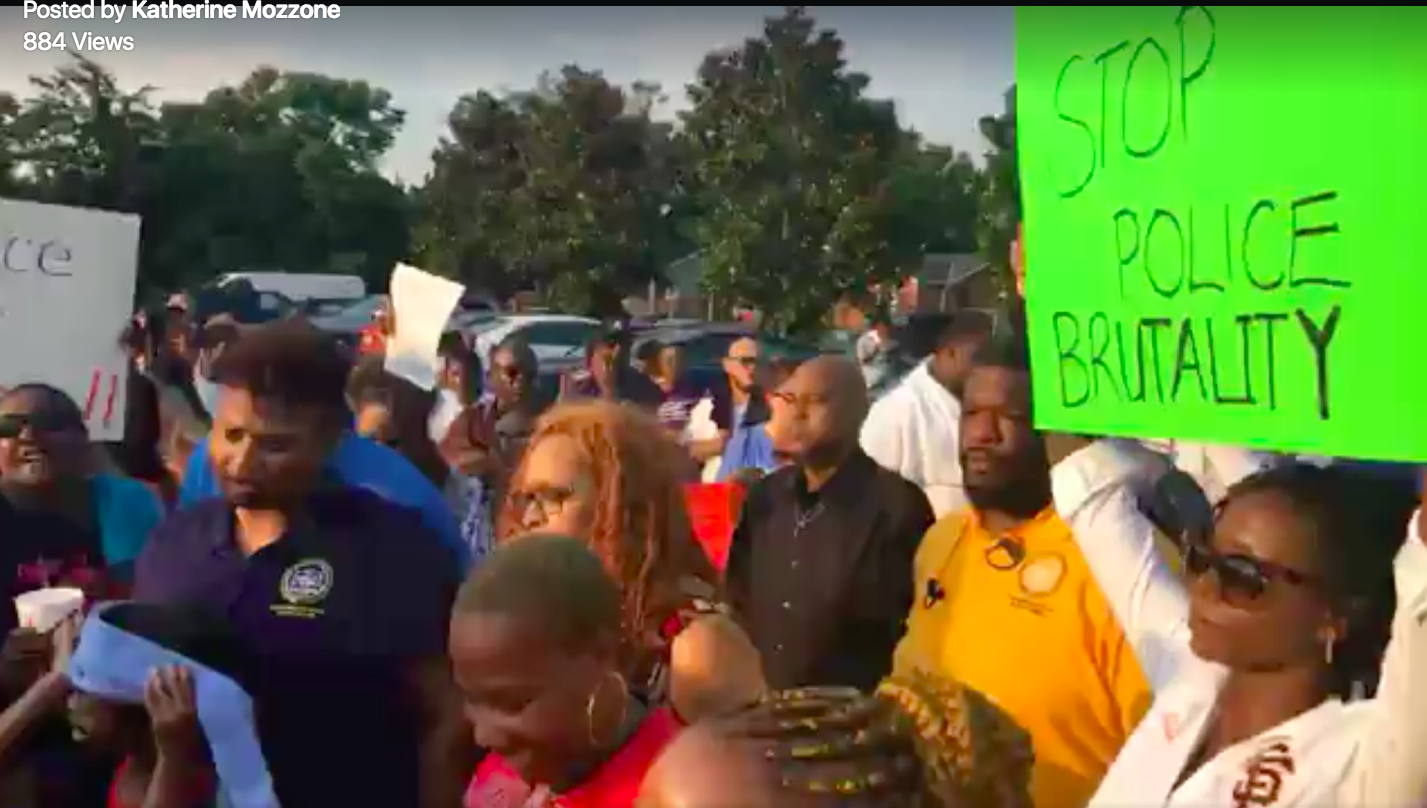 After Monday's autopsy results were released, Robinson's family and NAACP members led a march of around 200 people demanding justice for his death.
Robinson's grandmother told reporters that it was clear why he was afraid of the police. "They're killing the children," she said. "Enough is enough."
"Today is just as hard as Thursday for this family," Hester Hilliard, an attorney for the Robinson family, told reporters Monday. "They're grieving, and today they had to find out that Keeven lost his life at the hands of another. Now, it's time for us to move on to making funeral arrangements for a 22-year-old that should not have died."
Hilliard did not respond to BuzzFeed News' request for comment.