Judge Cuts More Than $2 Million From Gaye Family Payout In "Blurred Lines" Case
The judge called the $7.3 million awarded by a jury to Marvin Gaye's family "excessive." They won a copyright infringement case against Robin Thicke and Pharell Williams in March.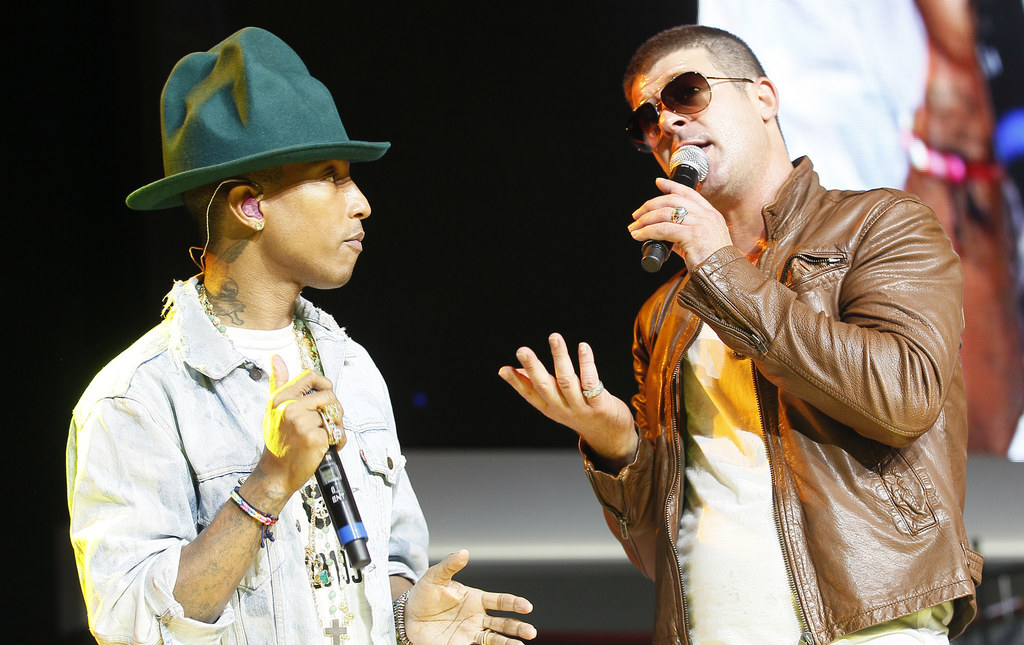 A U.S. judge on Tuesday cut more than $2 million from the $7.3 million payout awarded to Marvin Gaye's family after they won a copyright infringement case against recording artistes Robin Thicke and Pharrell Williams, Reuters reported.
In March, a federal jury ruled that Thicke and Williams' 2013 hit song "Blurred Lines" infringed the copyright of Marvin Gaye's "Got To Give It Up," awarding the Gaye family with $4 million in damages plus $1.8 million of Thicke's profits and $1.6 million from Williams.
Gaye's family also sought an injunction to halt further sale of the song, but U.S. District Judge John Kronstadt denied their request on Tuesday. However, he ruled that the family would get 50% of the royalties from the song.
Calling the original payout amount "excessive," Kronstadt shaved the total amount to $5.3 million.
An attorney for the Gaye family told Reuters that while the family was happy with the decision, it would review the judge's order to pare back the total damages.
"The Gaye family was protecting the legacy of their father/husband and I could not be happier for them," the lawyer said.