Johnny Depp has provoked outrage after becoming the latest celebrity to joke about assassinating President Donald Trump.
Depp apologized for his controversial joke on Friday but not before it sparked outrage and criticism of the actor.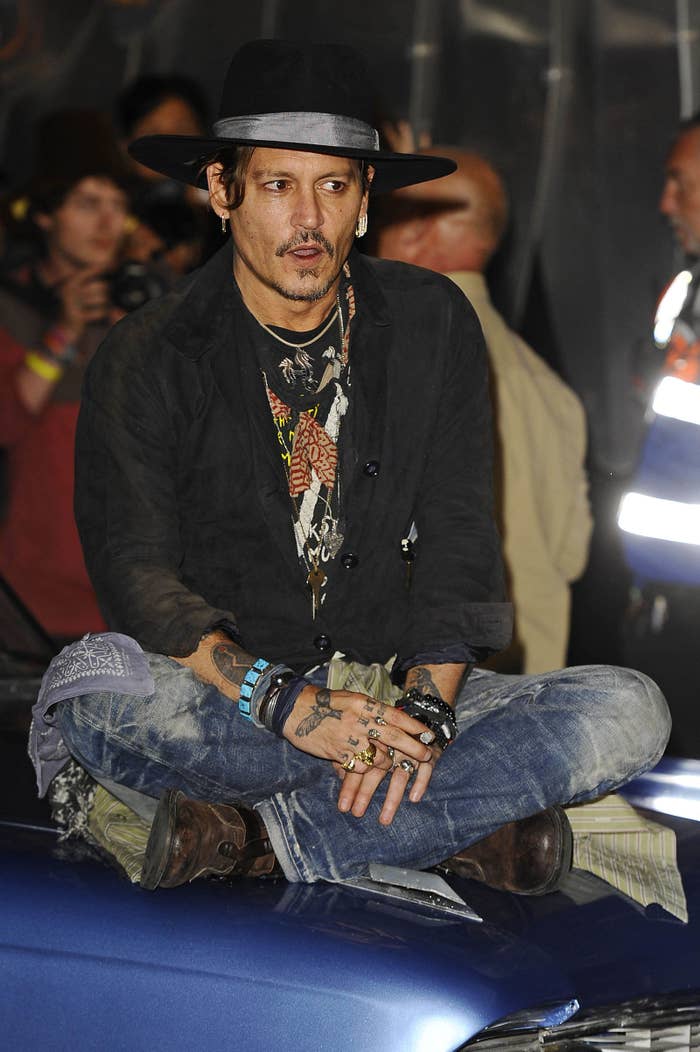 Several pointed out that his remarks were poorly-timed as they came in the wake of a gunman opening fire at Republican members of Congress during a baseball practice game in Virginia.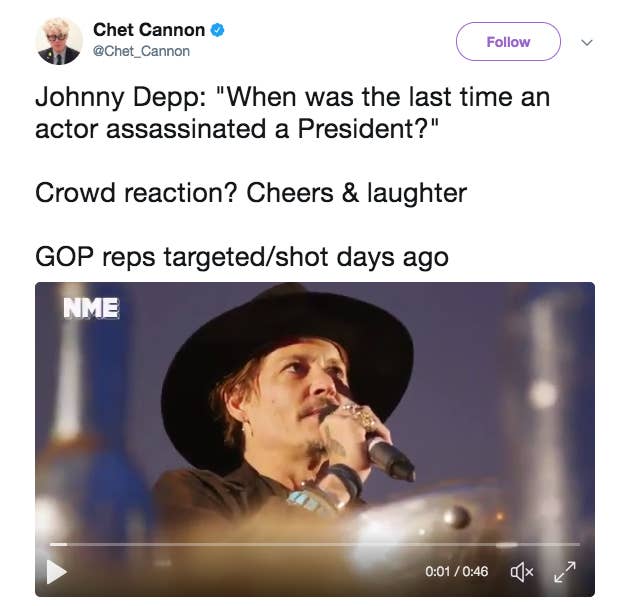 Conservative actor James Woods rebuked Depp for making the joke while House Majority Whip Steve Scalise was in the hospital recovering from being shot at the baseball practice.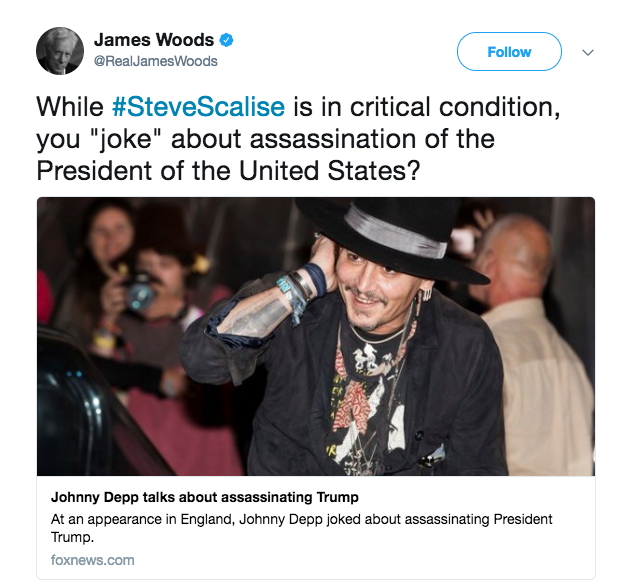 In a statement, the White House said it was "sad" that Depp had not followed Trump's lead in condemning "violence in all forms."
People noted that Depp was not the first celebrity to joke about killing the president.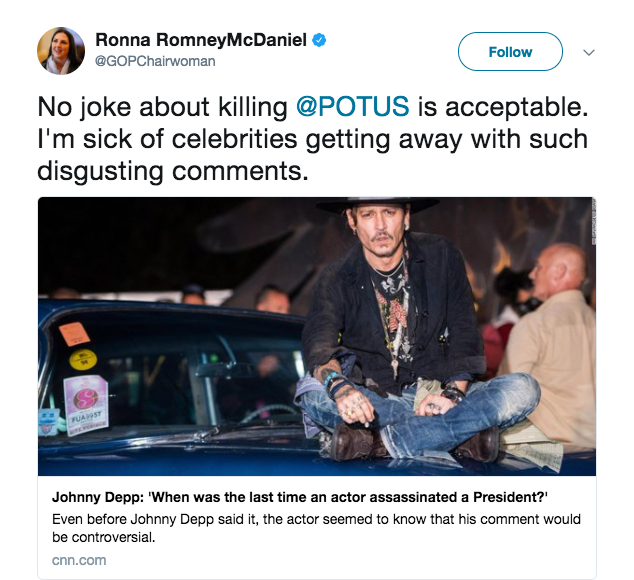 Comedian Kathy Griffin was forced to publicly apologize after appearing in a controversial photoshoot where she was holding a bloody model of Trump's severed head.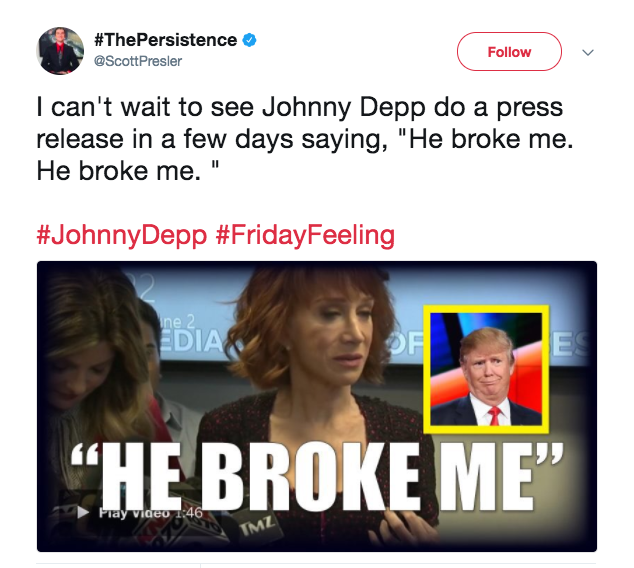 Depp's remarks also come on the heels of backlash to a New York City production of Julius Caesar that featured the assassination of a Trump lookalike.

Conservative news shows like Fox & Friends branded Depp's comments as "disgusting."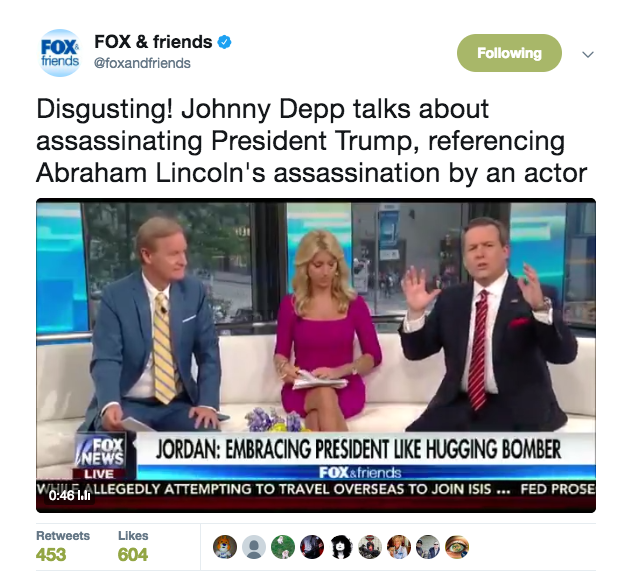 Some called for a boycott of Depp's movies.
Other conservatives demanded Depp's management company, Creative Arts Agency (CAA), drop him as a client.
Some people noted that Trump invited musician Ted Nugent to the White House, despite Nugent calling on people to "chop the heads off" the Obama administration before the 2012 presidential election. He also made threats to kill Obama and Hillary Clinton in 2007 and has said they should be "hung" for treason.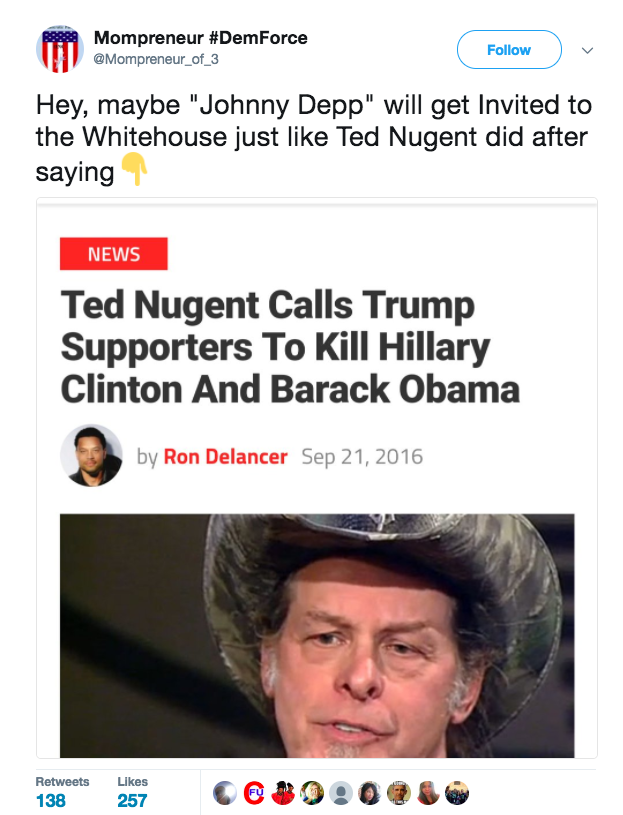 An unofficial GOP-affiliated account called on the Secret Service to investigate Depp's comments.