Jason Chaffetz Is Now A Health Care Meme
Opponents of the health care bill dragged the Republican congressman after he scooted in for the vote right after a surgery for a pre-existing condition.
A photo of Republican congressman Jason Chaffetz scooting in to vote "yes" for the Obamacare repeal and replacement bill after a foot surgery became an easy target for the bill's opponents.
People pointed to the irony in the fact that Chaffetz's foot ailment — caused by a 12-year-old injury — was likely a pre-existing condition.
Some Democrats noted that Chaffetz was scooting back from a "fully-insured surgery to repeal health coverage for millions."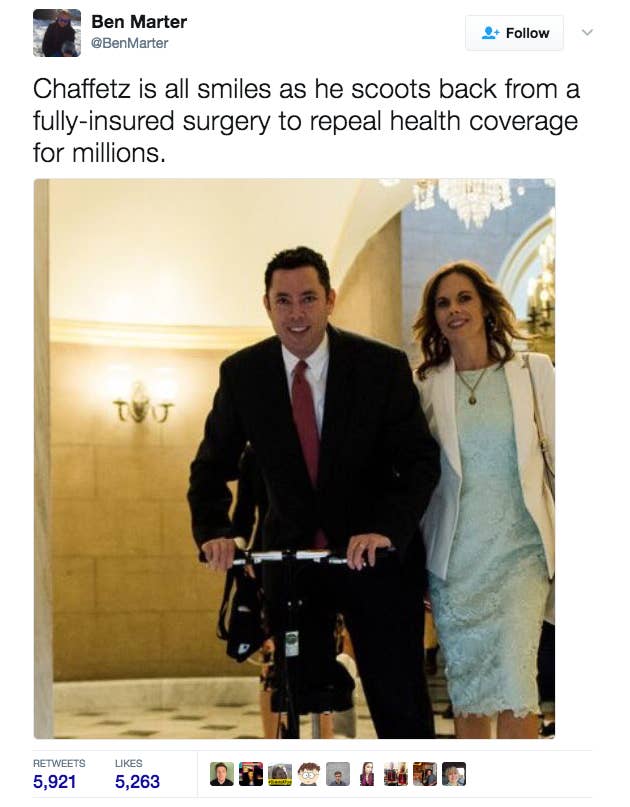 People picked on some of the health care bill's provisions to attack Chaffetz.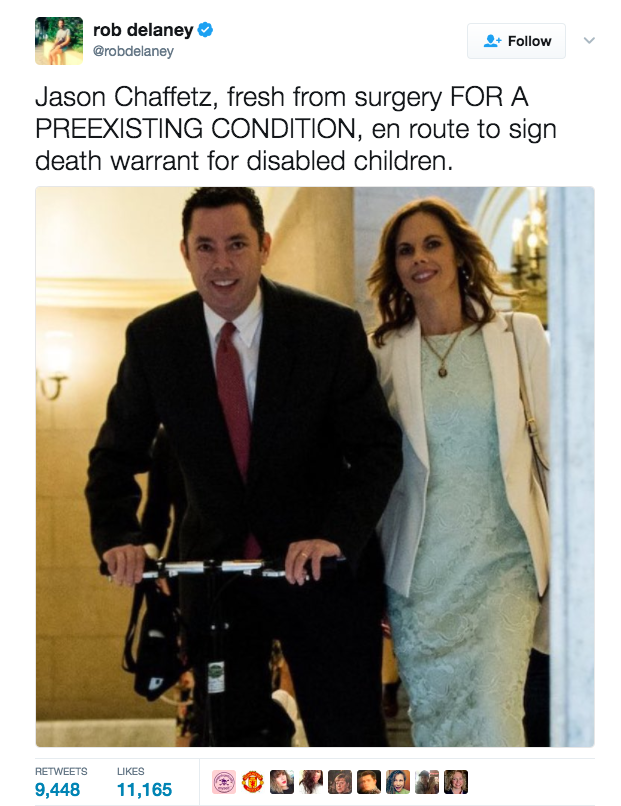 People went in on smiling, scooting Chaffetz.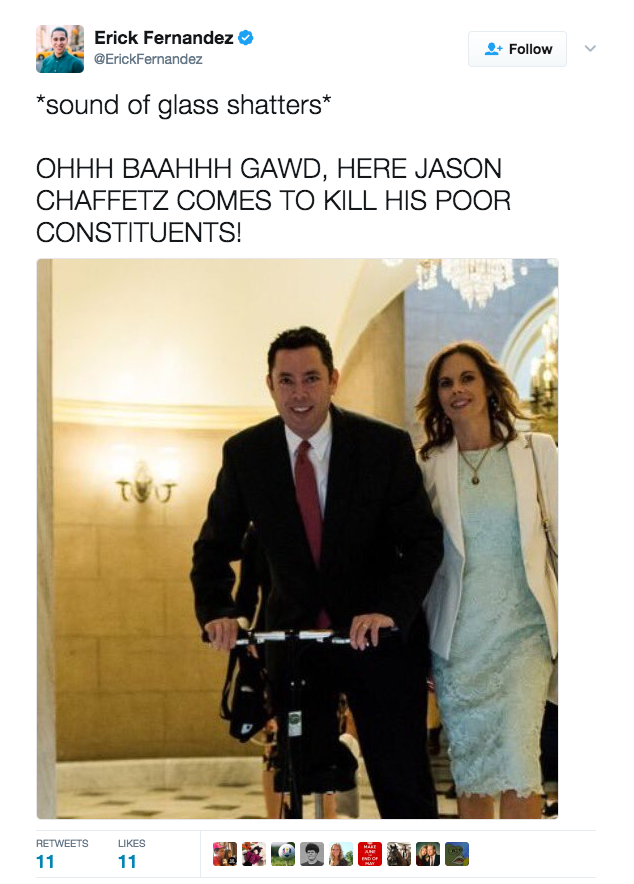 And this one had nothing to do with the health care vote but I thought you should see it nonetheless.