An Italian shoe company is suing Ivanka Trump for allegedly selling knock-offs of one its most popular designs.
Aquazzura, founded by Italian designer Edgardo Osorio in 2011, filed the lawsuit against the entrepreneur and daughter of Republican presidential candidate Donald Trump on Tuesday.
The lawsuit, which also names Marc Fisher, who partnered with Trump to launch her eponymous footwear brand in 2010, accuses the duo of "seeking the same success Aquazzura experienced, but without having to put in the hard creative work."
The subject of the infringement lawsuit is one of Aquazzura's signature styles, the popular "Wild Thing" sandal.
The lawsuit alleges that the Ivanka Trump Collection "Hettie" sandal is a "virtually identical copy."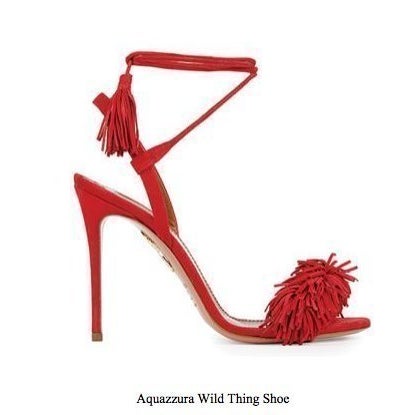 Aquazzura alleges the Trump copied nearly every detail, from the shape and silhouette to the fringe and tassel.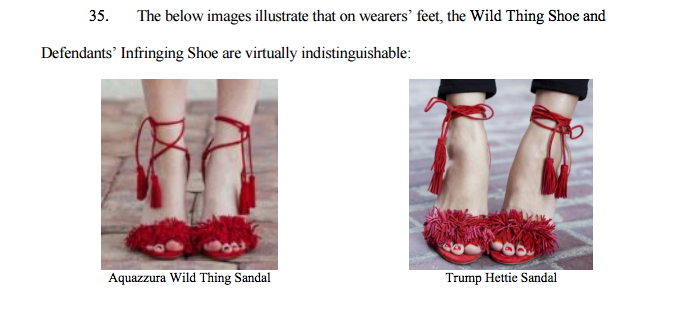 Aquazzura's "Wild Thing" — described by Harper's Bazaar as a "must have" sandal — has been spotted on the likes of Kendall Jenner, Solange Knowles, and Olivia Palermo.
The complaint states that Aquazzura has previously complained to Trump about other alleged design rip-offs.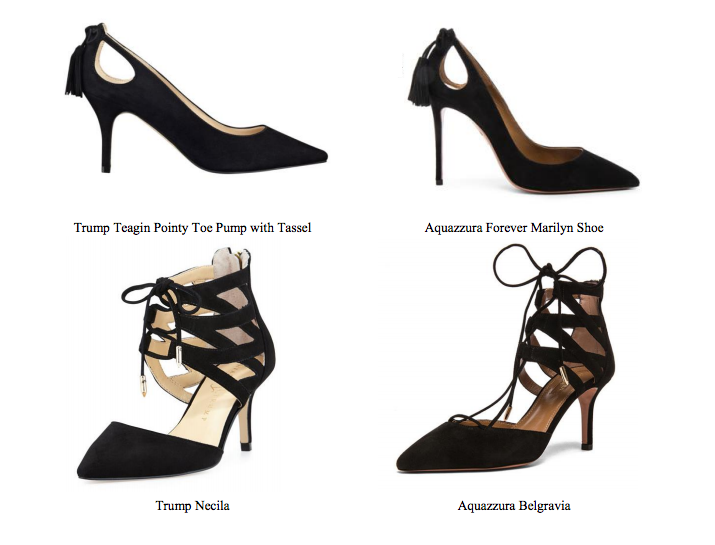 Aquazzura is seeking an injunction, along with the profits generated from "infringing trade dress" among other damages.
Matthew Burris, chief finance officer for Marc Fisher, called the lawsuit "baseless" and a publicity stunt.
"This is a baseless lawsuit aimed at generating publicity," he said in a statement to BuzzFeed News. "The shoe in question is representative of a trending fashion style, is not subject to intellectual property law protection, and there are similar styles made by several major brands. The lawsuit is without merit and we will vigorously defend ourselves against the claim."