A family spokesman on Wednesday said slain journalist Steve Sotloff "yearned for a tranquil life."
Via cnn.com
"He merely wanted to give voice to those who had none," spokesman Barak Barfi read on behalf of Sotloff's parents.
The U.S. has now confirmed that the video showing Steven Sotloff being beheaded by militants for the Islamic State of Iraq and Syria (ISIS) is authentic, the Associated Press reported.
Speaking at a news conference during a trip to Tallinn, Estonia, President Barack Obama said "our prayers are with Steven Sotloff's family. We cannot imagine their grief." He added that the U.S. "will not be intimidated" by the "horrific act of violence," and said "our reach is long, and justice will be served."
President Obama said the U.S.'s aim is to "degrade the threat" of ISIS, but that it will take time to "roll back" the group. He said a regional strategy must be in place to support the ongoing fight against ISIS.
The Israeli Foreign Ministry has revealed that Sotloff held dual Israeli-American citizenship, Haaretz reported.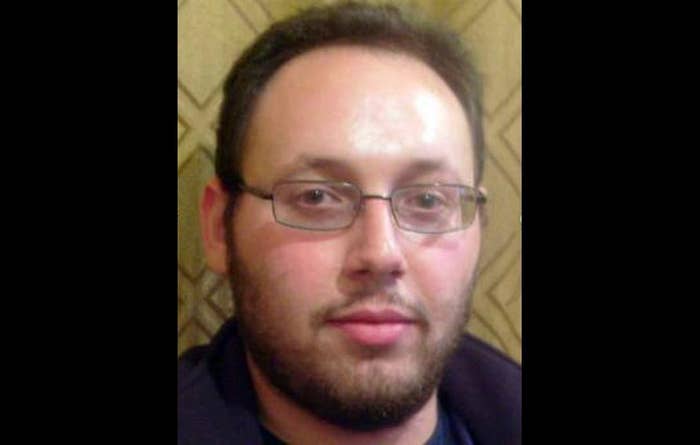 In the video, titled "A Second Message to America," Sotloff said he is "paying the price" of Obama's interference with his life.
"I am Steven Joel Sotloff. I'm sure you know exactly who I am by now and why I am appearing before you. And now this time for my message:

Obama, your foreign policy of intervention in Iraq was supposed to be for the preservation of American lives and interests, so why is it that I am paying the price of your interference with my life. Am I not an American citizen? You've spent billions of U.S. taxpayers' dollars and we've lost thousands of our troops in our previous fighting against the Islamic State, so where is the people's interest in reigniting this war?

From what little I know about foreign policy, I remember a time you could not win an election without promising to bring our troops back home from Iraq and Afghanistan and to close down Guantanamo. Here you are now, Obama, nearing the end of your term, and having achieving none of the above, and deceivingly marching us the American people in the blazing fire."
ISIS threatened to execute Sotloff in a video showing the beheading of journalist James Foley last month.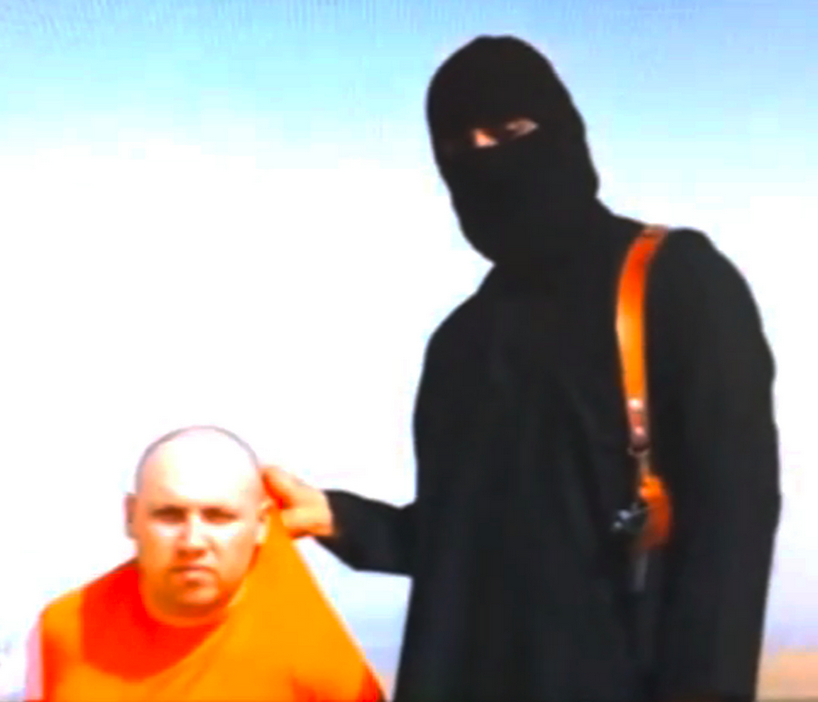 In the new video, a masked executioner stands beside Sotloff and says, "I'm back, Obama, and I'm back because of your arrogant foreign policy towards the Islamic State."
"I'm back, Obama, and I'm back because of your arrogant foreign policy towards the Islamic State, because of your insistence on continuing your bombings and [unclear] on Mosul Dam, despite our serious warnings. You, Obama, have but to gain from your actions but another American citizen. So just as your missiles continue to strike our people, our knife will continue to strike the necks of your people...

We take this opportunity to warn those governments that enter this evil alliance of America against the Islamic State to back off and leave our people alone."
The masked fighter threatened to execute another hostage, a British citizen, at the end of the video.
U.S. State Department spokeswoman Jen Psaki said the intelligence community was working on verifying the authenticity of the video.
Psaki said in today's press briefing, "If the video is genuine, we are sickened by this brutal act."
She could not confirm if the State Dept. was in contact with the Sotloff family or with the UK but added that UK would be one of the first calls. Psaki also said that "a few" other Americans are being held by ISIS but did not specify a number.
National Security Council spokesperson, Bernadette Meehan, said in a statement:
"We have seen a video that purports to be the murder of U.S. citizen Steven Sotloff by the Islamic State of Iraq and the Levant. The intelligence community is working as quickly as possible to determine its authenticity. If genuine, we are appalled by the brutal murder of an innocent American journalist and we express our deepest condolences to his family and friends. We will provide more information when it is available."
The Sotloff family was aware of the video, a family spokesman said in a statement to the Associated Press.
The family "knows of this horrific tragedy and is grieving privately," Barak Barfi said in a brief statement.
Sotloff's mother, Shirley Sotloff, had appealed to his captors for her son's release on Aug. 27 in this emotional video.
In the video, she directly addressed the leader of ISIS, Abu Bakr al-Baghdadi, asking him to spare her son's life.
"I am sending this message to you, Abu Bakr al-Baghdadi al-Quraishi al-Hussaini, the caliph of the Islamic State. I am Shirley Sotloff. My son Steven is in your hands. You, the caliph, can grant amnesty. I ask you please to release my child. I ask you to use your authority to spare his life."
She said Sotloff had no control over the actions of the U.S. government and was "an innocent journalist."
In a recent New York Times profile, Sotloff was described as a selfless and caring friend who "deeply loved the Islamic world."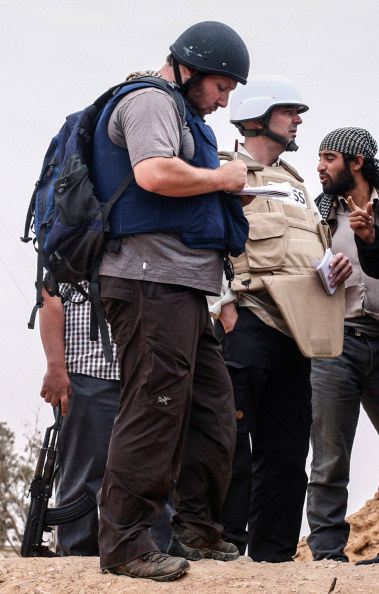 Friends and co-workers fondly remembered Sotloff's sense of humor and his life's work.