India's Biggest Comedy Group Faces Police Probes For "Obscene" Content In A Celebrity Roast
Freedom of expression in the world's biggest democracy is under attack as police, politicians, and religious groups unite to target the country's first celebrity roast they deem offensive and against Indian culture.
All India Bakchod (AIB), India's biggest comedy group, is facing multiple investigations by the police, after they hosted the country's first celebrity roast featuring prominent Bollywood celebrities.
The Mumbai-based comedy collective roasted two Bollywood actors, Ranveer Singh and Arjun Kapoor, on Dec. 20 in front a live audience of around 4,000 people that included several other A-listers.
An edited version of the roast was uploaded to YouTube a month later, getting more than a million views within hours. It eventually reached around 10 million hits across three parts before the group took down the entire video on Feb. 3, after several police complaints and threats from political parties that objected to what they considered the vulgar, obscene, and sexually explicit content of the roast.
Religious organizations in Mumbai demanded the police to take action against AIB, the actors, YouTube, and others for violating religious and cultural sentiments.

In a written police complaint, the president of a Mumbai-based right-wing Hindu organization, Akhilesh Tiwari, said the show was "extremely abusive and it is not only ruining the clean image of the Indian culture and women, but is also misleading today's youth," DNA India reported. "The police action would be a deterrent to them so that they would not dare to do such acts publicly in future," Tiwari said, while questioning their audacity to pass "dirty comments."
The president of a local Christian youth group that marched to the police station to register a criminal complaint said the show was "against Christ."
The state's cultural affairs minister initially assured there would be "no moral policing" but later backtracked and promised to take action against AIB if a government inquiry found the roast to be "vulgar," DNA India reported.
Police in the city of Pune also opened an investigation into the roast Thursday, following a complaint against 14 people for allegedly using obscene and abusive language at the roast.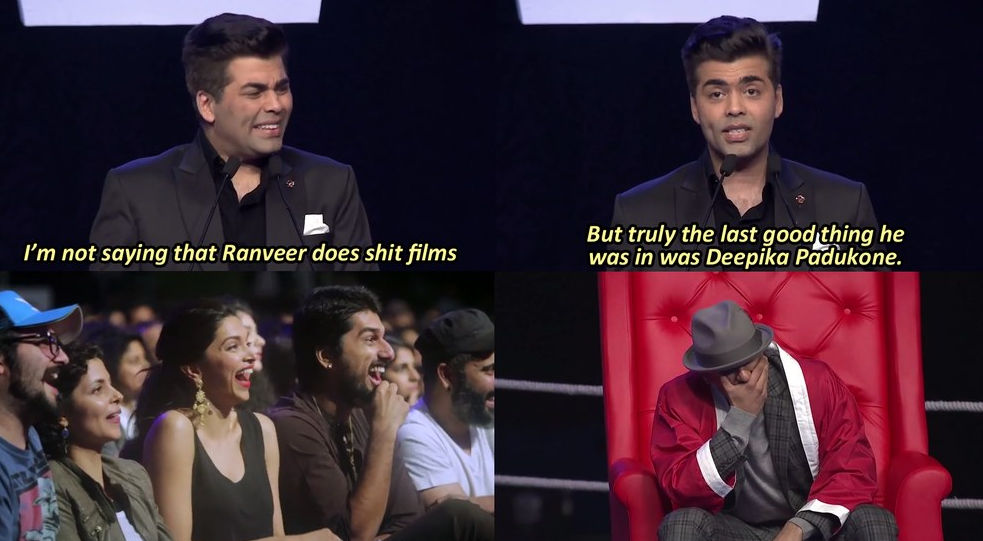 The complaint, filed by an inspector in the Criminal Investigation Department (CID), alleged that the roast violated Indian laws that prohibit the distribution of obscene content and an obscene act in a public place, as well as publishing sexually explicit material in an electronic form, NTDV reported.
A few right-wing political parties with a reputation for moral policing also vehemently objected to the show and threatened to stop the release of the stars' films unless they tendered an unconditional apology for their participation in the roast.
The resulting furor between supporters and opponents of the roast has sparked a heated debate on freedom of expression in the world's largest democracy.

In a country where Bollywood stars never subject themselves to public ridicule, let alone downright humiliation, the first-of-its-kind roast of two mainstream actors was viewed by some as groundbreaking.
Many relished the pointedly crass and abrasive jokes that ripped through the participants' sexual orientations, professions, and physical appearances. Family members and partners were not spared either.
Others found the humor problematic and riddled with homophobic, bigoted, and sexist jokes.
But in the barrage of police probes and government inquiries that forced the group to take down the video, the quality of jokes is no longer relevant.
As AIB said in a statement, "There's a larger cultural conversation going on here, where we're at the very edges of what it's okay to say. And it's a conversation we need to have now because the world we live in is entirely too complicated to be run by silences."
India was reeling from a spate of attacks on freedom of expression days before the AIB controversy.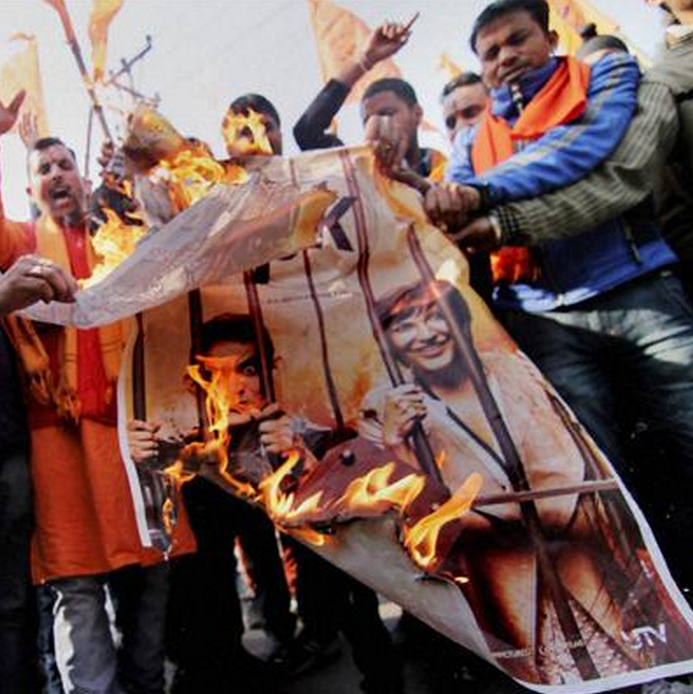 The country's Censor Board muted the word "Bombay" (Mumbai's former name) out of a song, a Muslim editor was arrested after she mistakenly republished Charlie Hebdo's "Je Suis Charlie" cover in her newspaper, and right-wing Hindu activists vandalized theaters showing the movie PK, which humorously explored the subject of religion.
Hashtags supporting and deriding AIB have trended for days on Twitter.
AIB stated that they took down the video for the safety of those involved in the roast and not for legal reasons.
"With the Knockout, in our own juvenile, idiotic way, we wanted to push the envelope of comedy in this country. But then the envelope pushed back," the group said.
"We still stand by our belief in the right to absolute freedom of expression for us and for anyone who has anything to say about anything at all. We hope to be part of an environment that supports that sort of expression without fear of persecution, intimidation and most importantly, annoyance."