Indians Wrote These Incredibly Heartfelt Letters Asking The Supreme Court To Decriminalize Same-Sex Intercourse
"I am a proud gay man and I have the right to live and love the person of my choice."
Exactly one month after India's Supreme Court upheld a ban on sodomy, orinam.net, an advocate for LGBT rights in India, asked people to write letters asking the court to reconsider its decision.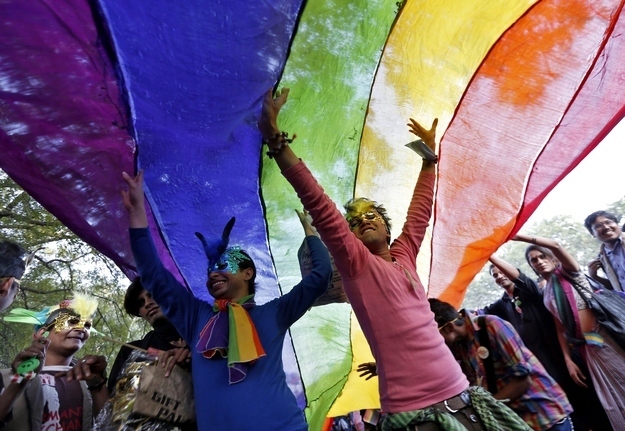 The website asked people to write letters explaining to the Supreme Court why decriminalization of same-sex relations mattered to them as an LGBT Indian, friend, family member or ally.

Here are some of the powerful and personal letters Indians from across the country and other nations wrote to the chief justice:

"Remove the law that allows you to peep into my bedroom."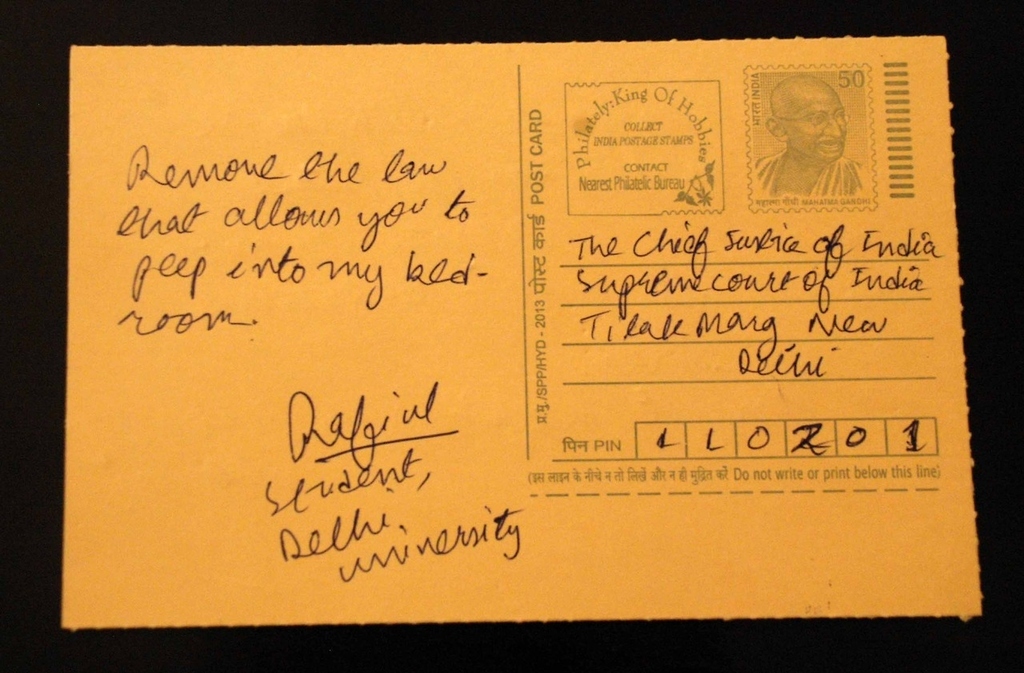 "As it is our lives our miserable and now the court has made it worse."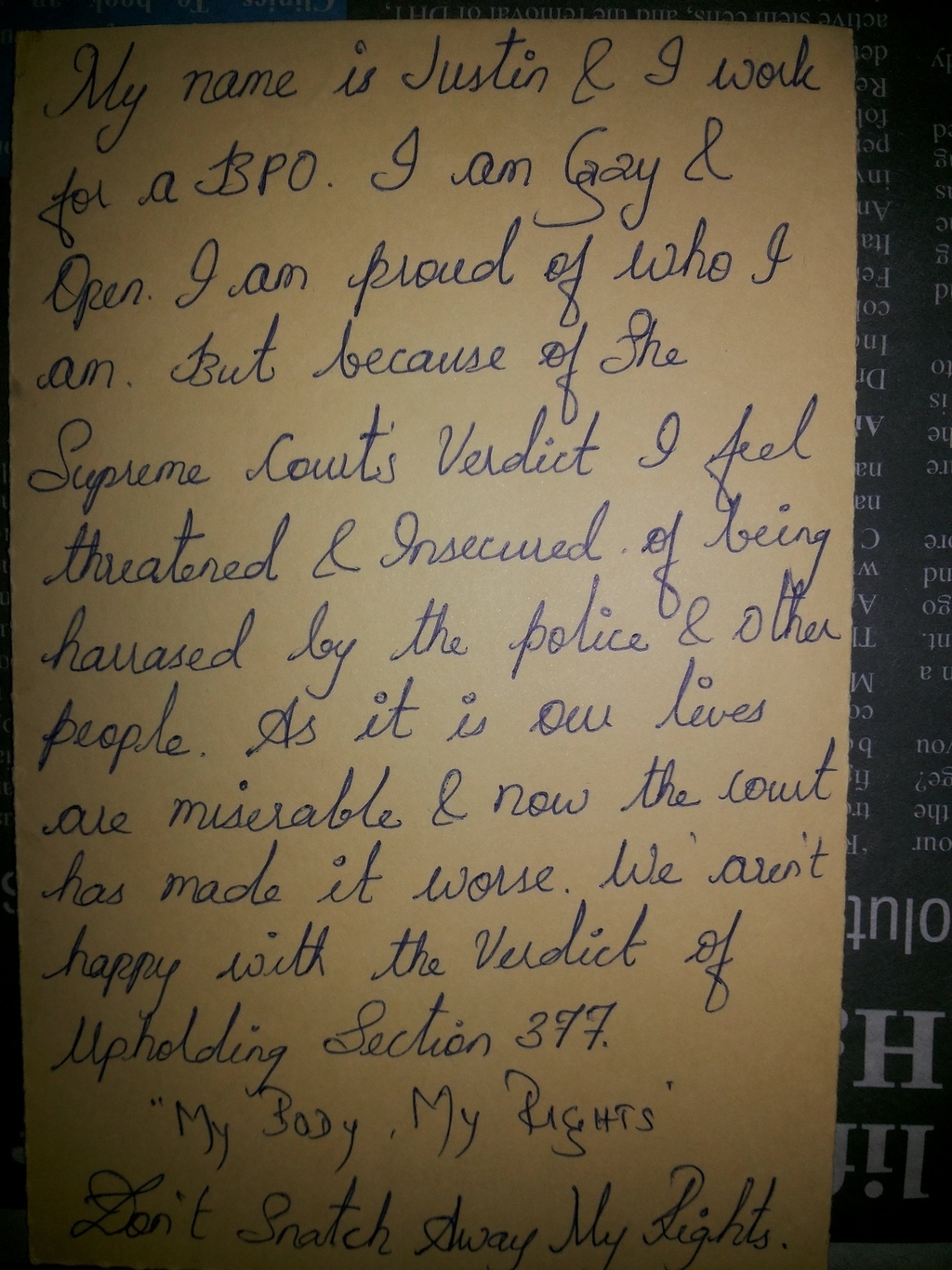 "P.S.: Nelson Mandela supported gay rights."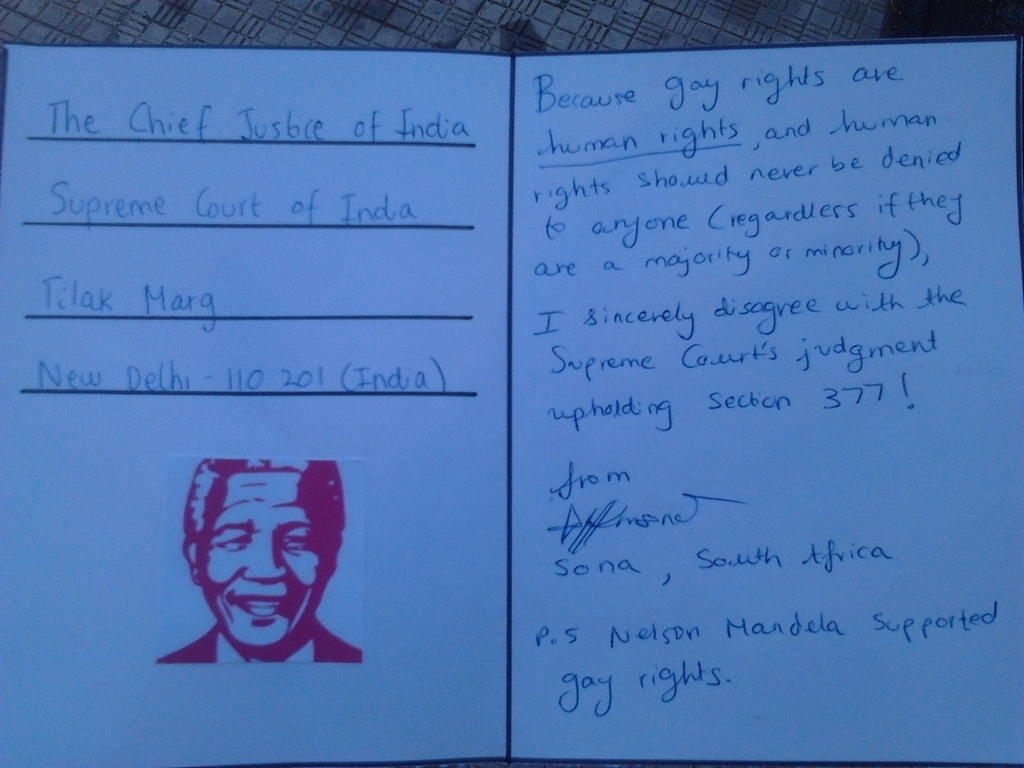 A poem.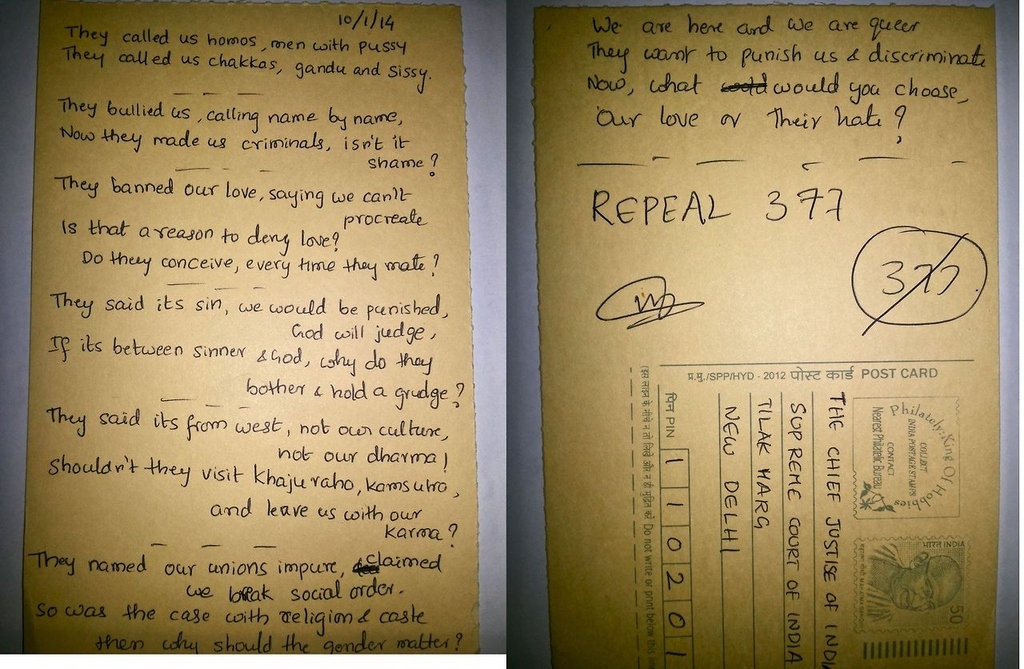 "I am a proud gay man and I have the right to live and love the person of my choice."
"If being yourself is a crime then freedom is an illusion."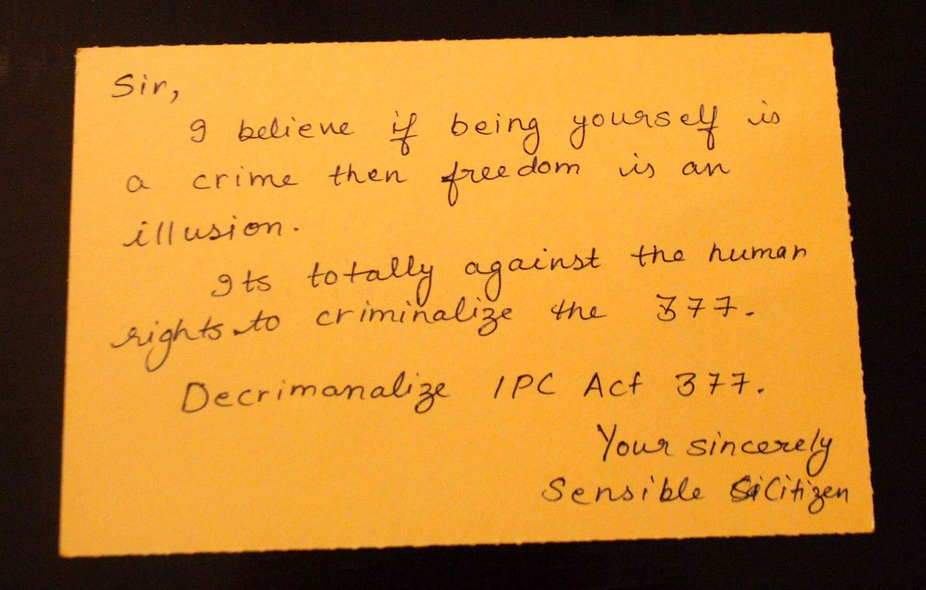 "The callousness of the reasoning behind the judgement further exacerbated the pain of those of us struggling to reconcile our Indian and LGBT identities."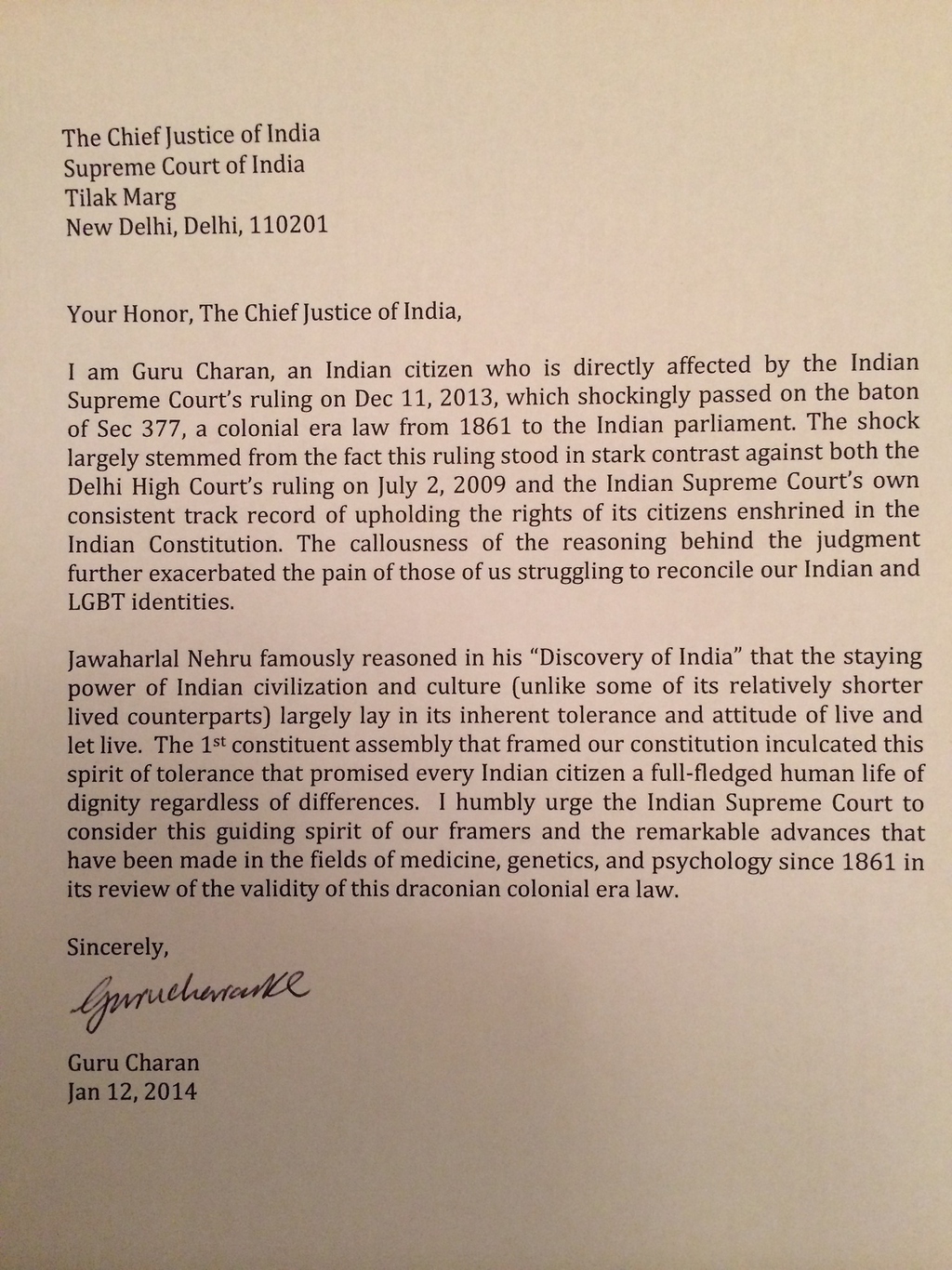 "I am proud of my gay brother."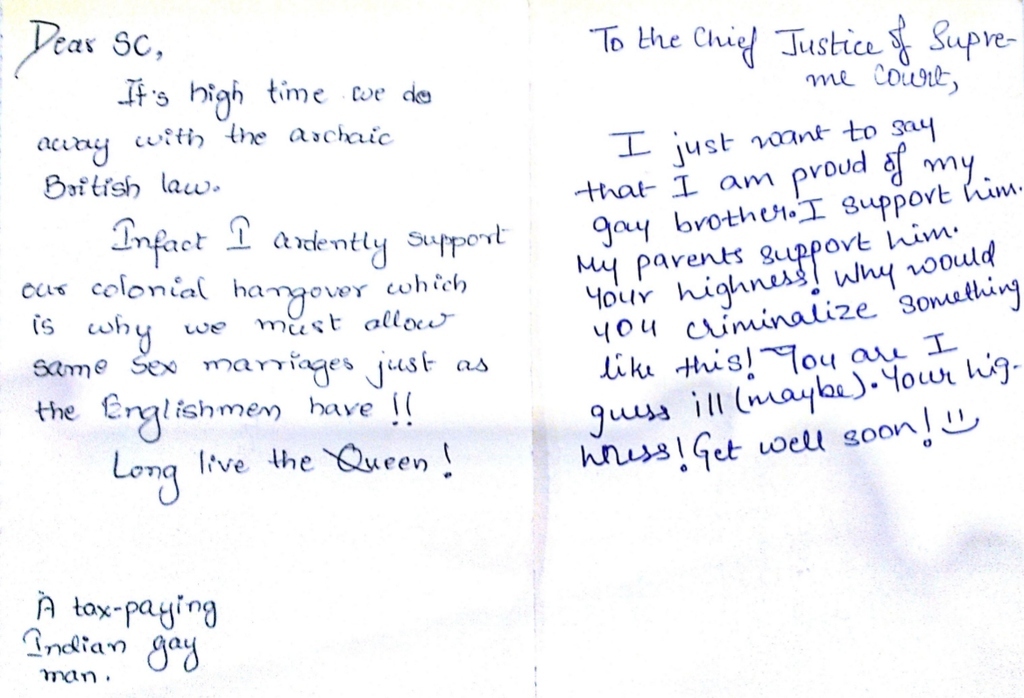 "We are humans and we need our human rights."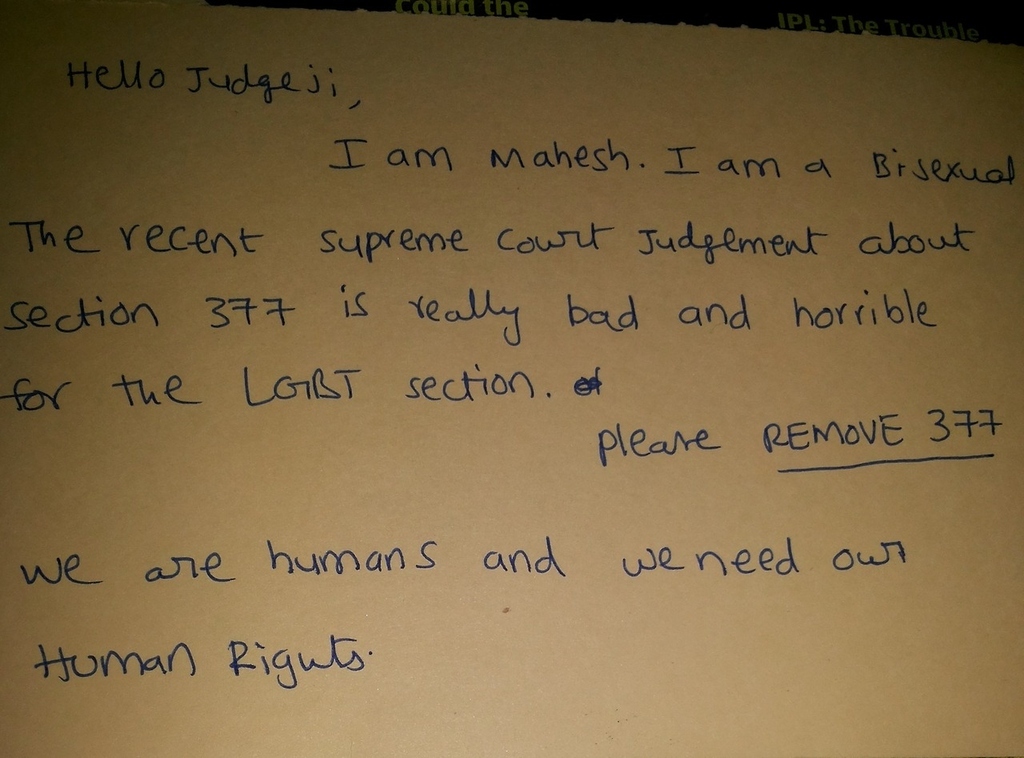 "We are not a 'MINORITY.'"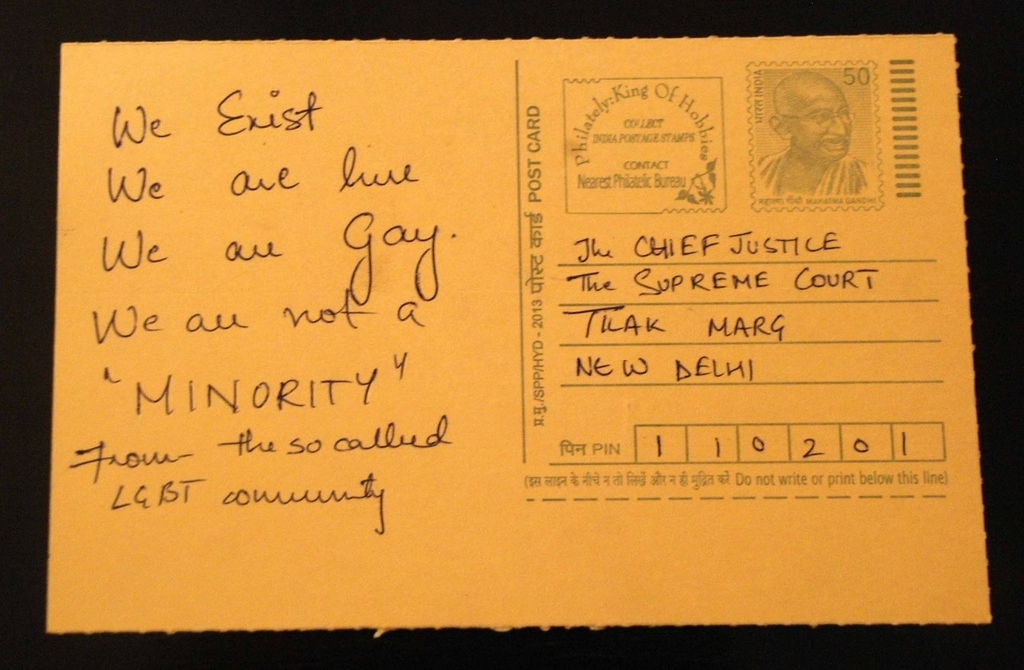 "(For men like me) to marry a woman, I feel will be the most immoral act."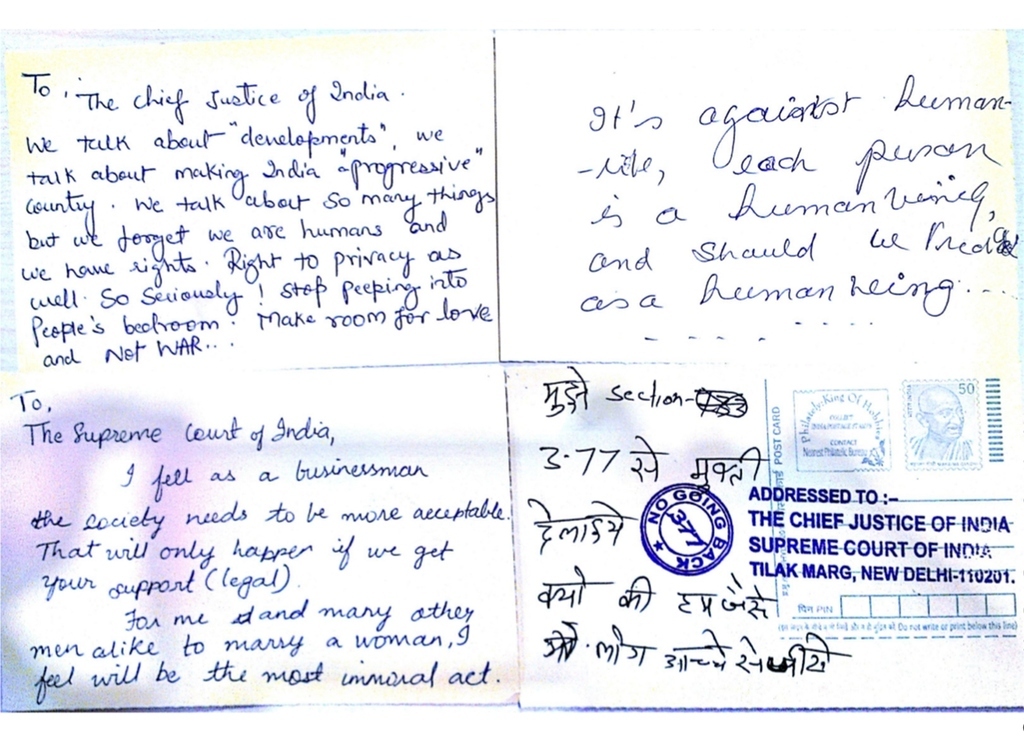 "Why do you want me to marry a girl and spoil her life as well?"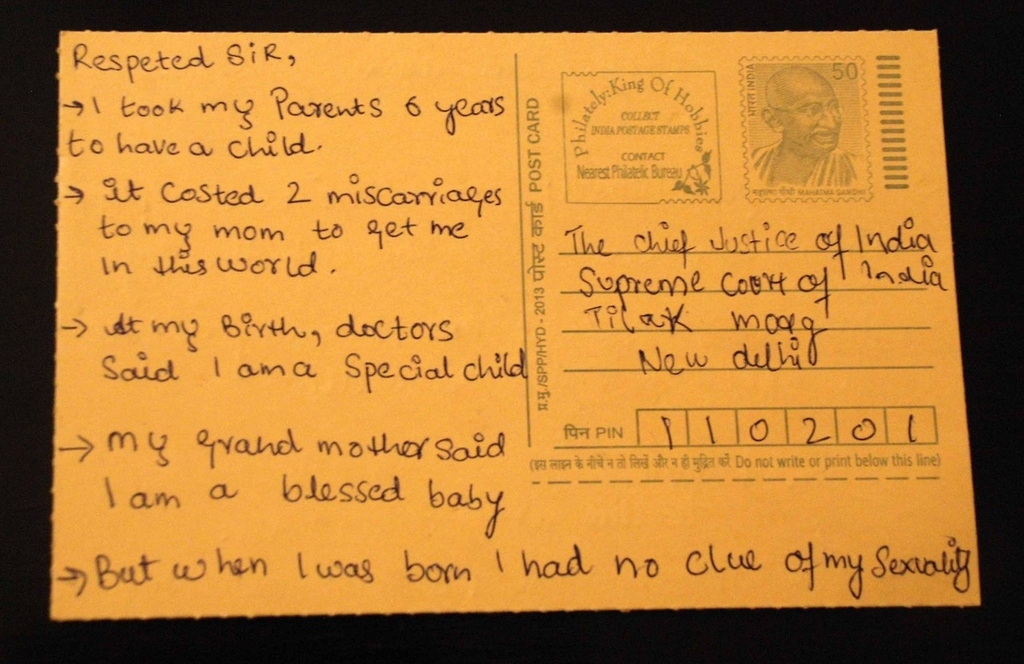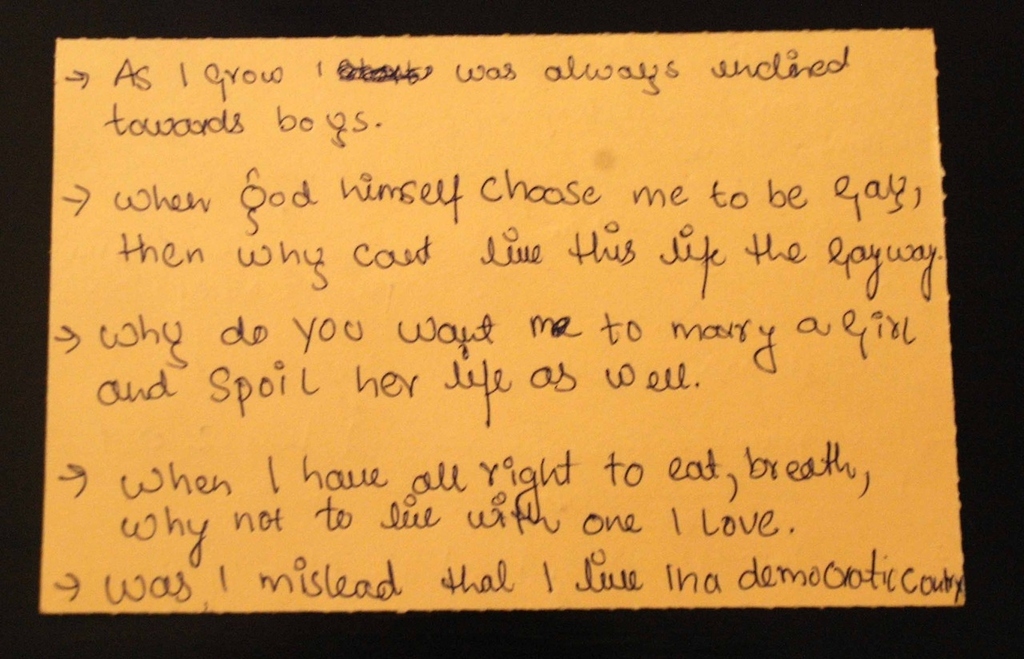 "Neither are we sinners or criminals but just two women happily in love wanting to be treated equally..."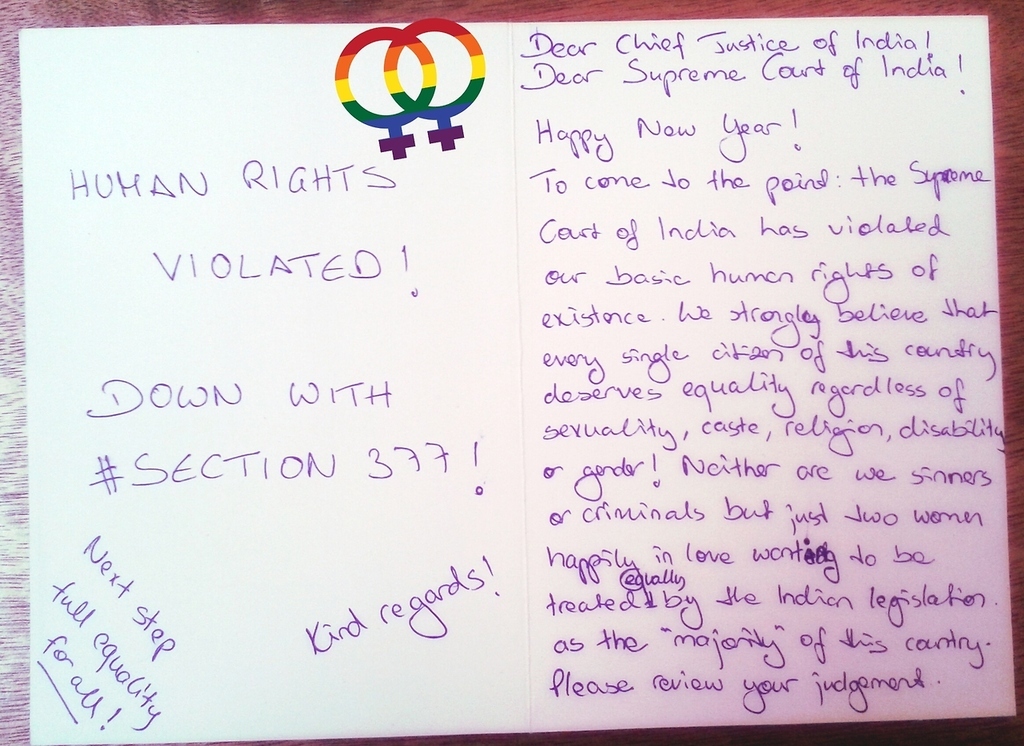 "The stigma of criminality will force more LGBT people into lives of hiding..."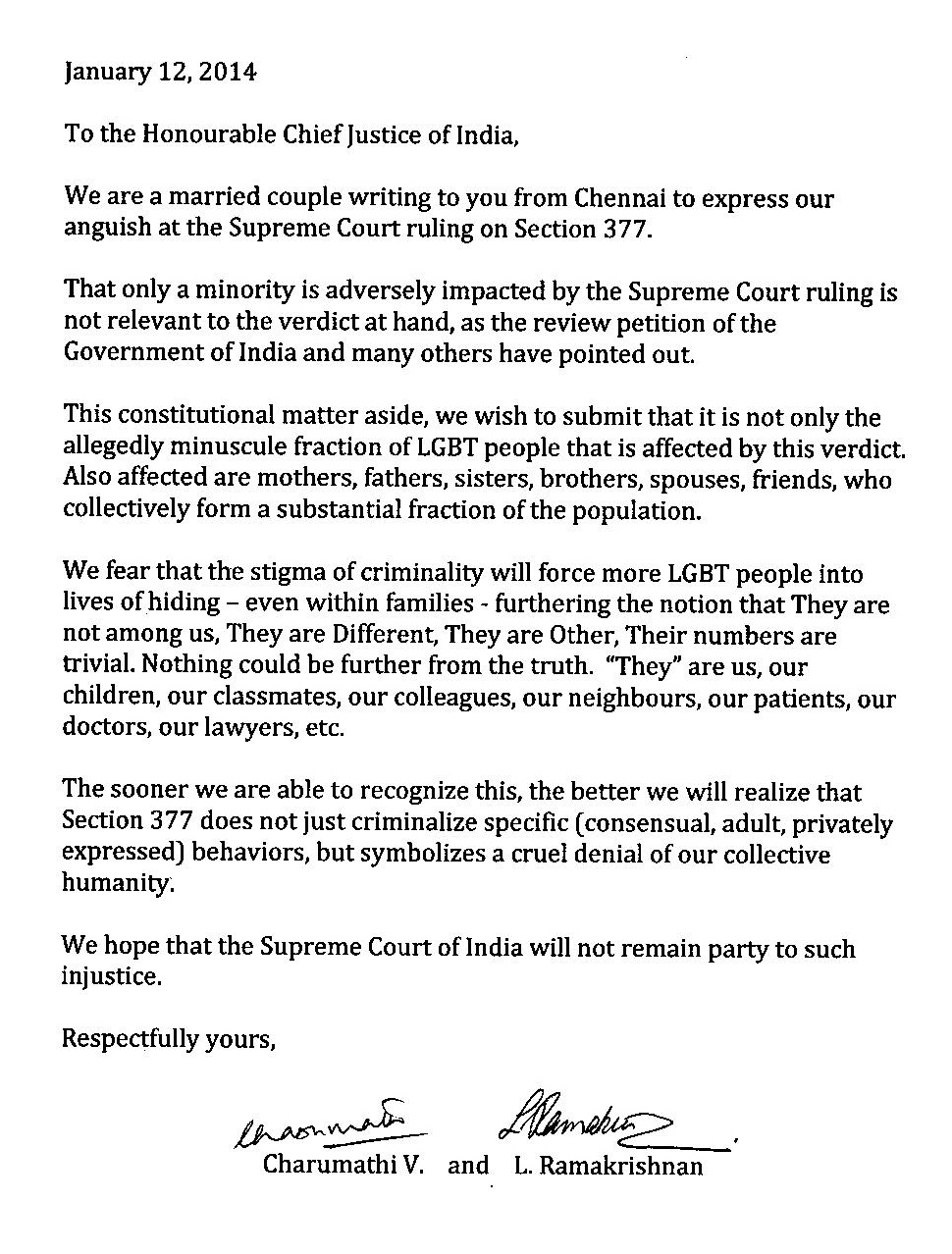 "...Who do I go to for protection of my basic rights?"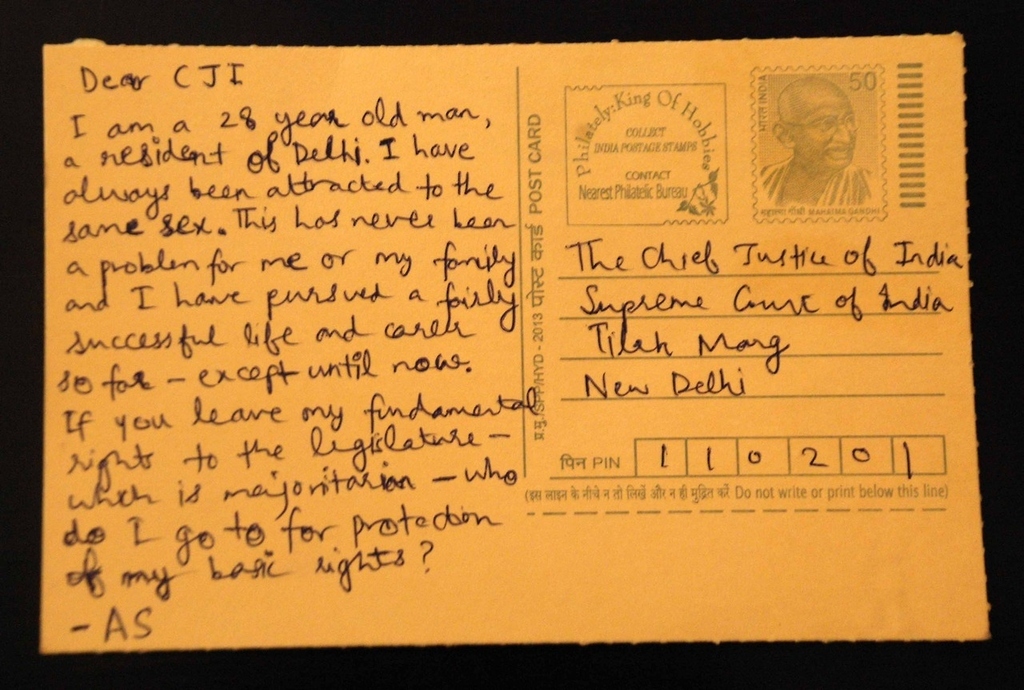 "Do not turn us into criminals for all we wish to do is spread love and happiness."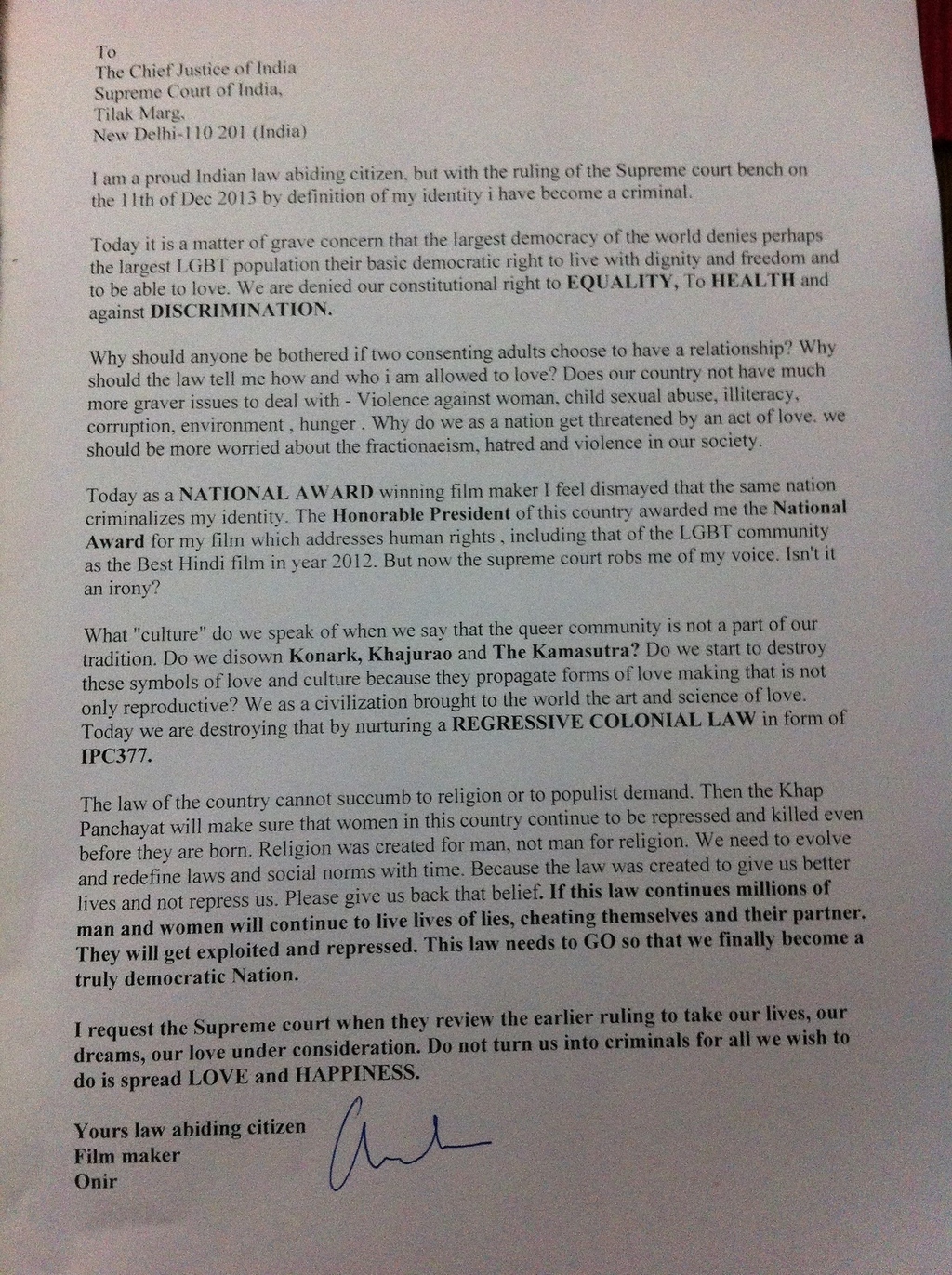 "As a law student, my respect for the judiciary has fallen..."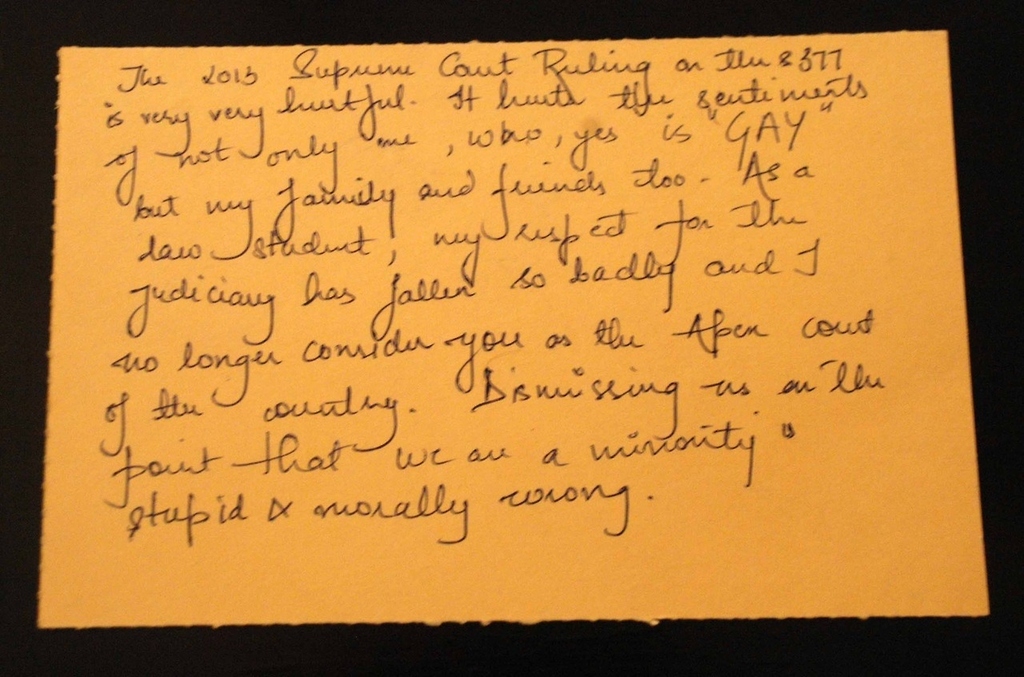 "If the agenda of the Supreme Court is to ruin people's lives, then how can you say you are working for the people?"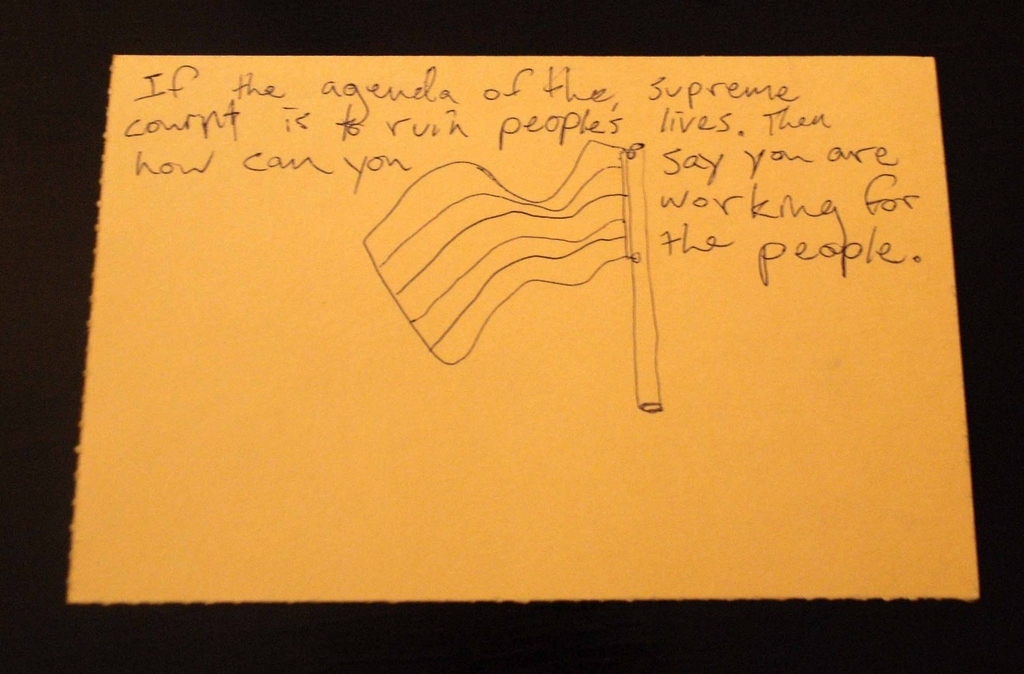 "Sir, may I ask you where do we draw the line of what act or entity constitutes 'nature' and 'unnatural?'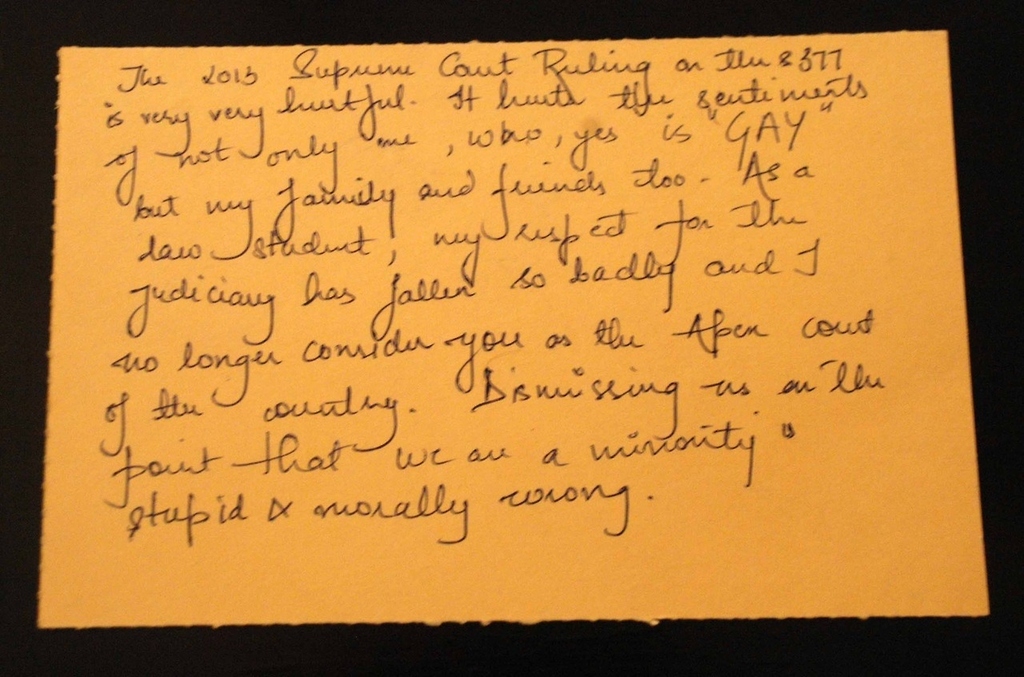 "I am a transgender. I am human too."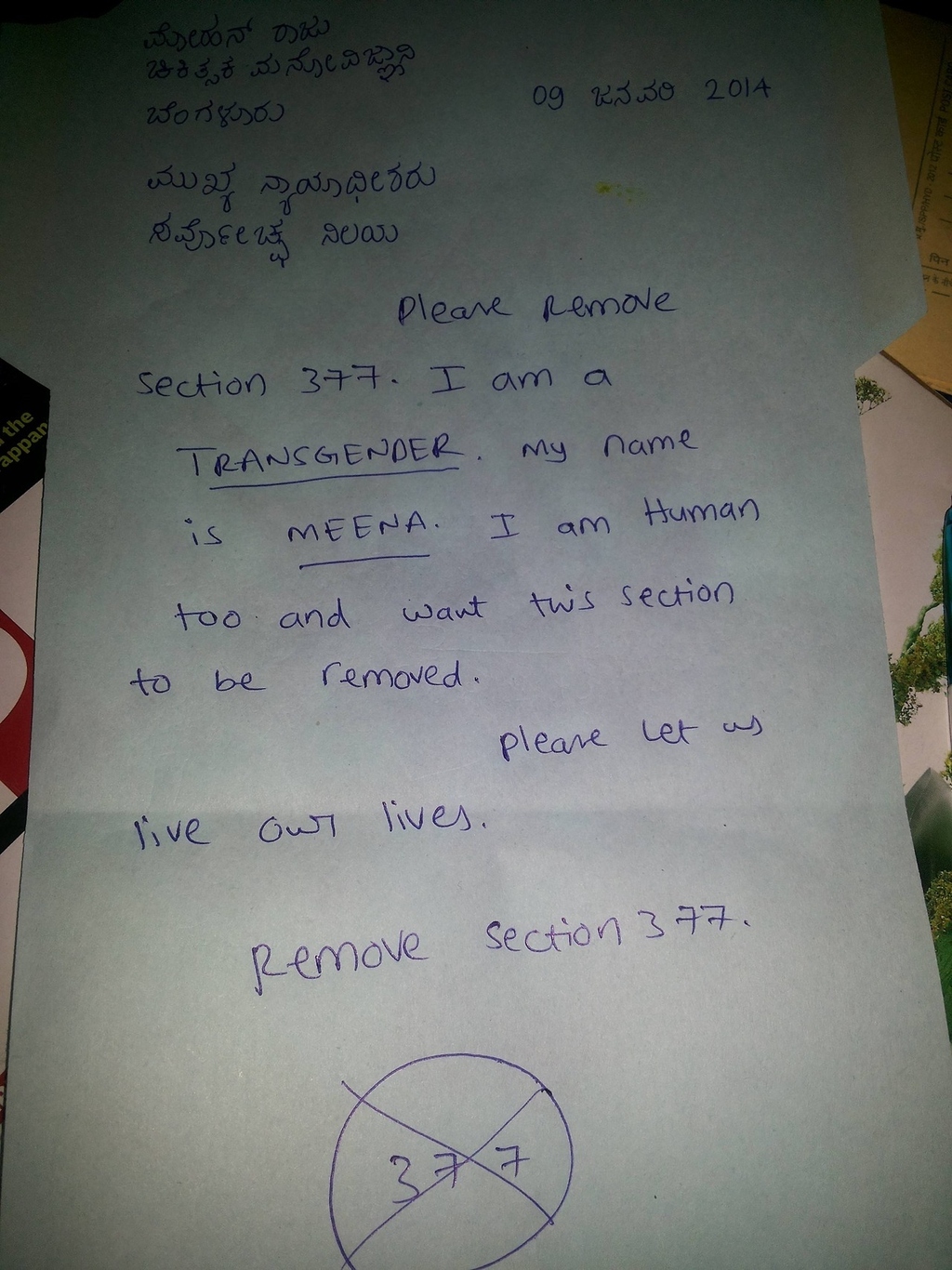 "Every human being deserves the right to live without the fear of being imprisoned and tormented just for being who they were born to be."
When did judges become judgmental?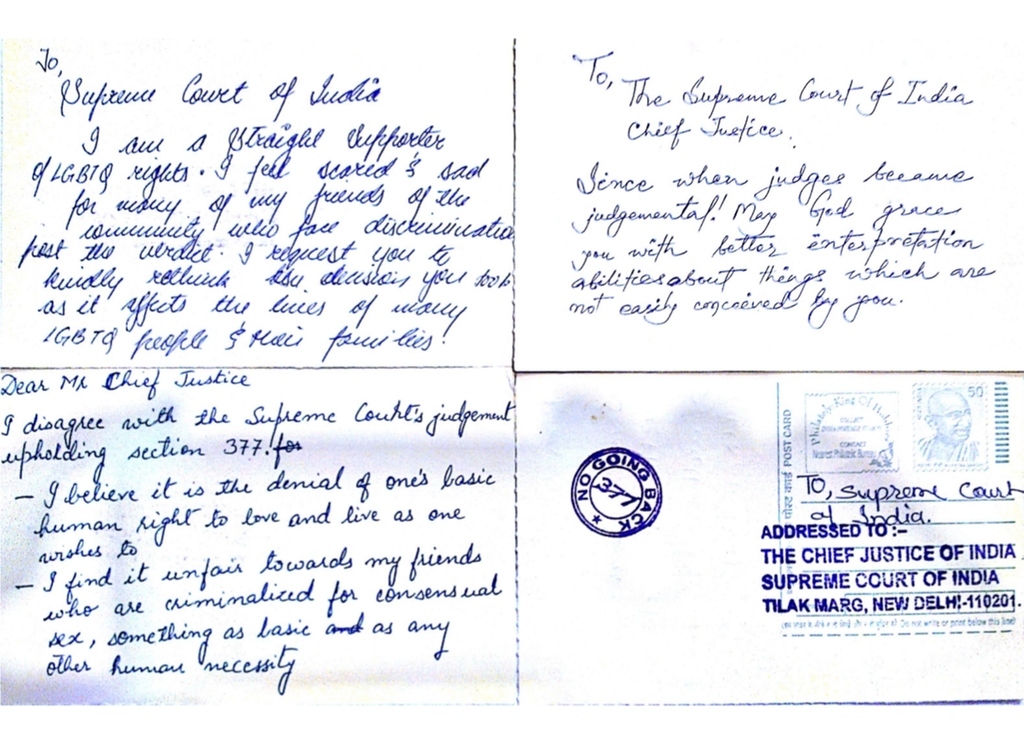 "I may be a minuscule minority but I pay my taxes..."