An Indian Man Was Killed By A Meteorite: Local Government
Scientists are investigating the first ever suspected meteorite death after an object fell from the sky, killing a bus driver in south India.
A bus driver in India was killed, and three others injured on Feb. 6 in an explosion created by an object – that local officials said was a meteorite falling from the sky.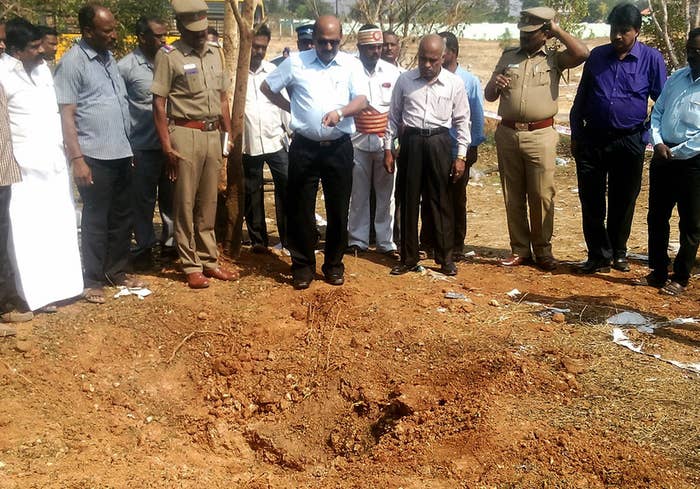 Kamaraj, 40, a bus driver at an engineering college in the south Indian state of Tamil Nadu, could be the first person ever to be killed by a meteorite if the local government's claims are proven.
On Sunday, the Chief Minister of Tamil Nadu, Jayalalitha, issued a press release offering the victim's family ₹ 1,00,000 ($1,470). "A mishap occurred yesterday when a meteorite fell in the campus of a private engineering college in Vellore district's K Pantharappalli village...," Jayalalitha said in the press release, according to an English translation by The Hindu.
Two gardeners and a student who were injured in the explosion also received funds for their treatment, the press release said
The object falling from the sky made a loud noise and the blast left behind a crater around two feet deep. It also shattered the window panes of classrooms in a nearby building and killed Kamaraj who was walking nearby, according to local reports.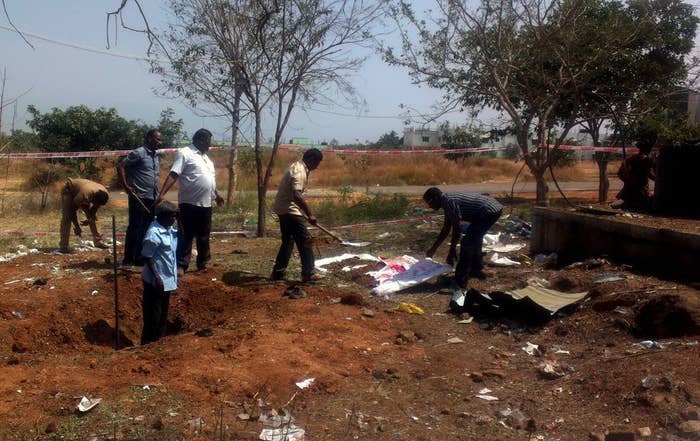 Indian scientists, who appear to be skeptical of the government's claims, will investigate the debris samples collected at the site.
A team from the Indian Institute of Astrophysics will analyze "a stone" recovered by police. However, Sujan Sengupta, an associate professor at the institute told The Wall Street Journal that there was "extremely little possibility of a small meteorite falling to the ground" and killing someone.
"If a bigger asteroid enters the Earth's atmosphere, it will disintegrate and travel in different directions and because most of the Earth's surface is covered in water, it is most likely to fall into the ocean," Sengupta said.
"Well-documented stories of meteorite-caused injury or death are rare," NASA says.
The first known victim of an extraterrestrial object was Anna Hodges who was "severely bruised by an 8-pound stony meteorite that crashed through her roof" in Alabama in November 1954, according to NASA.
"You have a better chance of getting hit by a tornado and a bolt of lightning and a hurricane all at the same time," Michael Reynolds, a Florida State College astronomer and author of the book Falling Stars: A Guide to Meteors & Meteorites, told The National Geographic in 2013.