India Convicts 12 Suspected Islamic Militants For 2006 Mumbai Train Bombings
The blasts, that ripped through seven Mumbai local trains within 11 minutes, killed 188 people and wounded more than 800.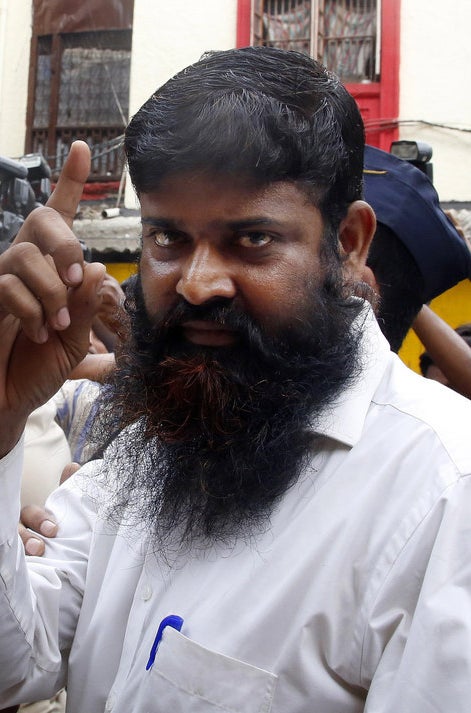 Nine years after 188 people died and more than 800 were wounded in seven bombings that ripped through Mumbai's local trains, 12 people were found guilty and one was acquitted by a special court on Friday, the Associated Press reported.
The 13 suspected Islamic militants were accused of waging war against the nation, conspiracy and murder and are believed to be members of the Students' Islamic Movement of India, a banned organization. One man was acquitted due to lack of evidence.
Police and prosecutors said Pakistani nationals were involved in the attack, including members of Lashkar-e-Tayyaba, a Pakistani militant group. Police said 15 accused in the blasts, including the masterminds, are still absconding, according to Indian media reports.
The 12 men will be sentenced to either the death penalty or life imprisonment on Monday, Sept. 14.
On July 11, 2006, seven bombs exploded within 11 minutes during the evening rush hour on Mumbai's local trains — known as the lifeline of the city.
The accused, who were arrested later that year by the Anti-Terrorism Squad, wrote to the court that their confessions were coerced.
The trial, held by a special court in Mumbai, lasted more than seven years with the prosecution examining 192 witnesses and the defense, 51. The trial was stayed for two years by the Supreme Court after the accused challenged the provisions of the Maharashtra Control of Organised Crime Act, under which they were charged.
Raja Thakare, the public prosecutor, told reporters that they will be asking for the strictest punishment for the 12 convicts.
"It is not about me being happy with the verdict," he said. "I want that people at large should be happy because we are concerned with the death of so many innocent person by terror which has shaken the metropolis."