U.S. President Barack Obama, Canadian Prime Minister Justin Trudeau, and Mexican President Enrique Peña Nieto hung out Wednesday at the North American Leaders' Summit in Ottawa.
The most awkward three-way handshake EVER.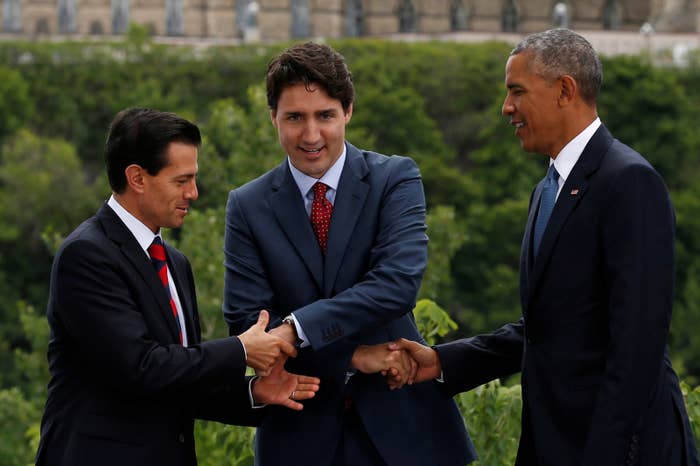 Pull up a chair and watch this monstrosity in motion.
"Stop it. You're making it weird."
"An unstoppable awkward monster."
"The Canadian Handshake."
Sure, it seemed awkward and complicated and Canadian...
But was it the secret ILLUMINATI HANDSHAKE?!?!
People certainly seemed to think so.
But was the failed three-way as awkward as this historic handshake between Obama and Cuban President Raul Castro?