Illamasqua, a UK-based makeup brand, is creating a bit of a stir on social media after pledging not to sell any of its products to supporters of President Trump.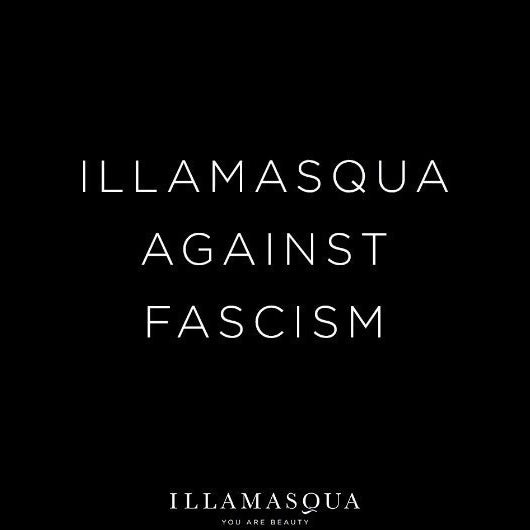 "We have decided that we will never knowingly sell our products to people who support President Trump's values," the company said in a statement.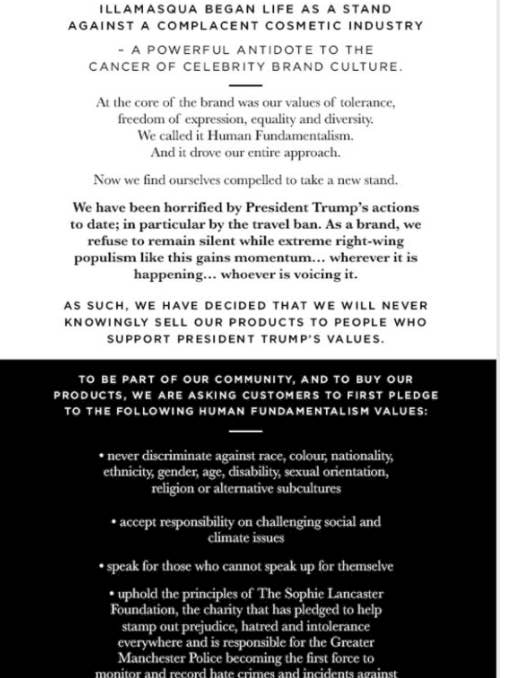 Before buying its products, the company is asking potential customers to pledge to "Human Fundamentalism values" which include nondiscrimination, "accepting responsibility on challenging social and climate issues," and speaking "for those who cannot speak up for themselves."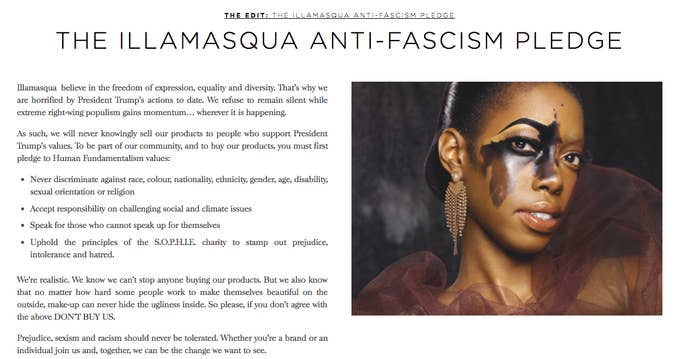 For those who don't agree with Illamasqua's principles, the company says, "DON'T BUY US."
Illamasqua's anti-fascism pledge states:
We're realistic. We know we can't stop anyone buying our products. But we also know that no matter how hard some people work to make themselves beautiful on the outside, make-up can never hide the ugliness inside. So please, if you don't agree with the above DON'T BUY US.
Julian Kynaston, the founder of Illamasqua, told BuzzFeed News that the company will not ask potential customers if they are Trump supporters.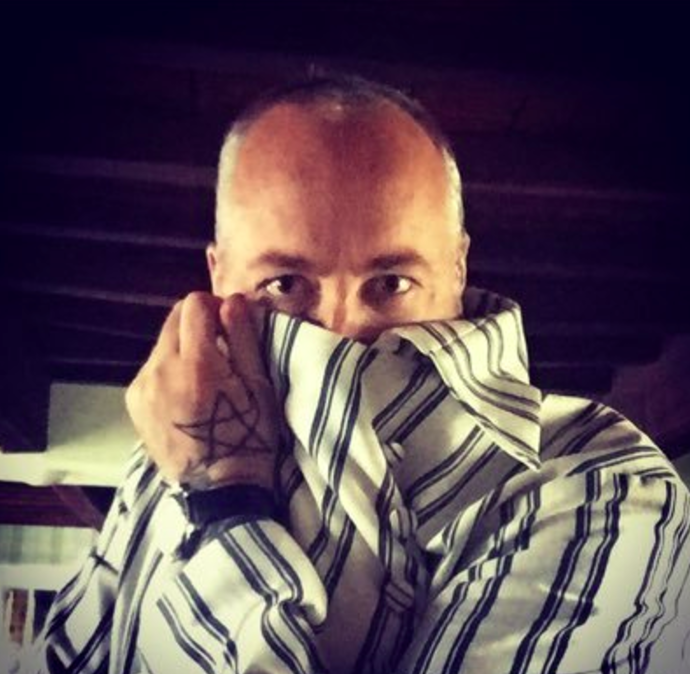 Many people on Twitter applauded Illamasqua for "taking a very public stand against Trump and hate."
This person said an anti-fascism email was "unexpected" from a makeup brand.
The brand's anti-Trump message attracted some new customers as well.
"This just pushed me to order some of their stuff," a woman said.
"Love that Illamasqua stands for what they believe in as a brand," one beauty blogger said.
However, the brand's anti-Trump stance provoked criticism from several people who questioned whether the company was forcing its political views on potential customers.
Many said the campaign showed the brand's hypocrisy by "being intolerant to Trump supporters."
"Except you're not about equality bc you discriminate Trump supporters???" one person said.
"Wow preaching equality and diversity yet not really showing it," another said.