Narendra Modi, the 63-year-old man likely to be the next leader of the world's largest democracy, joined "selfie season" by tweeting a picture of his inked finger after casting his vote in the state of Gujarat on Wednesday, April 29.
Using his white cell phone, Modi took a selfie holding up his inked finger and flashing a lotus flower — the symbol of the BJP party.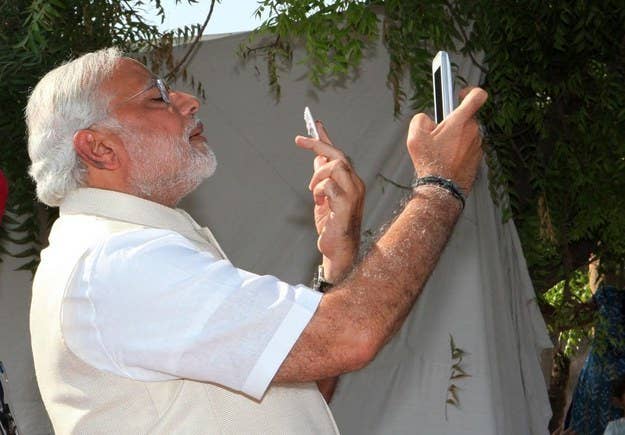 Modi supporters believed that this could well be the selfie of the year.
One problem: It appears that Modi stuck the lotus up his nostrils by mistake. Selfie rookie mistake.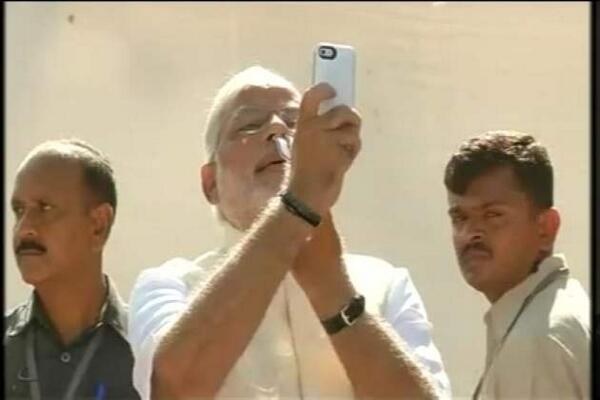 This selfie faux pas comes despite the ample practice he has had in the art. For instance, here's a selfie he took last week with author Chetan Bhagat.
And here he is again posing for another selfie with a BJP party candidate.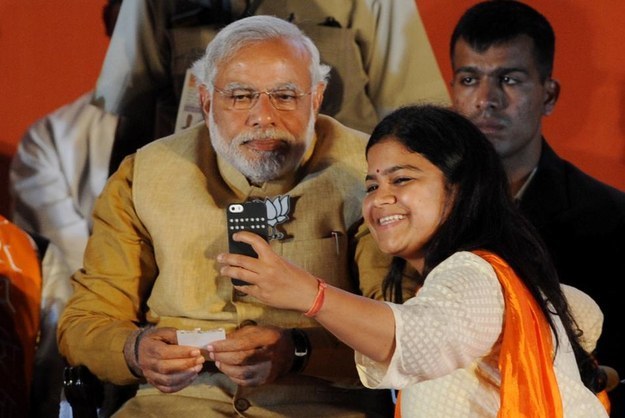 Apart from his flower-up-the-nose selfie disaster, Modi may have violated the election code of conduct by flashing his party symbol near the polling booth.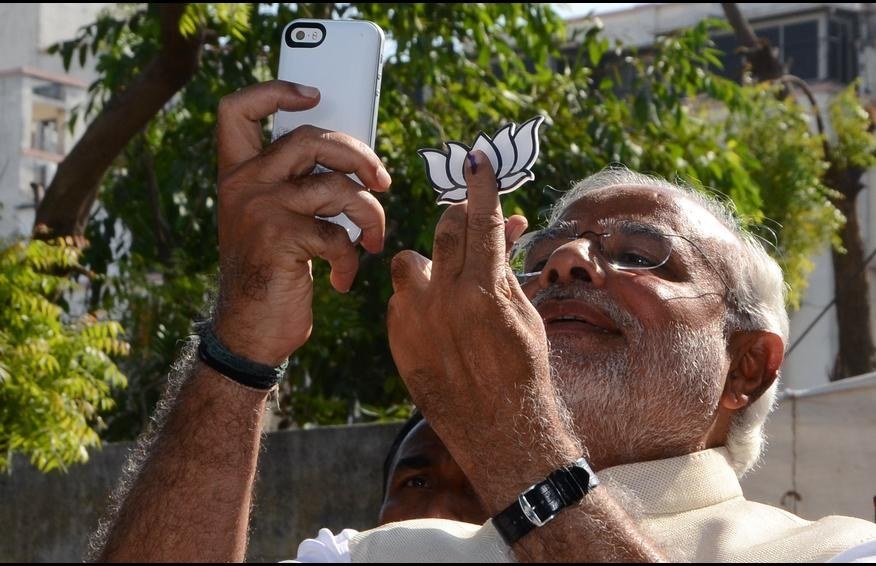 But one minor selfie misstep didn't stop Modi. In fact, he encouraged his 3.85 million followers to tweet their election selfies using the hashtag #SelfieWithModi. Their selfies were then used to create this elaborate Modi mosaic.
If you uploaded your #SelfiewithModi, you could zoom in and find selfies of you and your friends in the Modi mosaic.
On second thoughts, this IS the selfie of the year.