Kanye West walked into Trump Tower in New York City on Tuesday morning, because that's just what a regular Tuesday's like in 2016.
video-cdn.buzzfeed.com
West was hospitalized for a week in Los Angeles after being admitted for sleep deprivation, dehydration, and exhaustion, a source told BuzzFeed News.
He was admitted after police officers responded to a disturbance call involving the rapper. The call came one day after he canceled the rest of his Saint Pablo Tour following a number of bizarre statements. At one concert venue, he told fans he would have voted for Trump had he voted in the election.
Obviously people freaked the fuck out when West surfaced in the tower's gold-hued lobby.
After about 30 minutes, both Trump and West emerged from the elevator and greeted reporters in a bizarre and awkward sort-of press statement.
video-cdn.buzzfeed.com
"We've been friends for a long time," Trump told the media while posing for pictures with a very subdued and sullen Kanye, who did not respond to questions on whether he would perform at Trump's inauguration or if he still had plans to run for president in 2020.
When asked what they discussed at the meeting, Trump responded, "Life. We discussed life."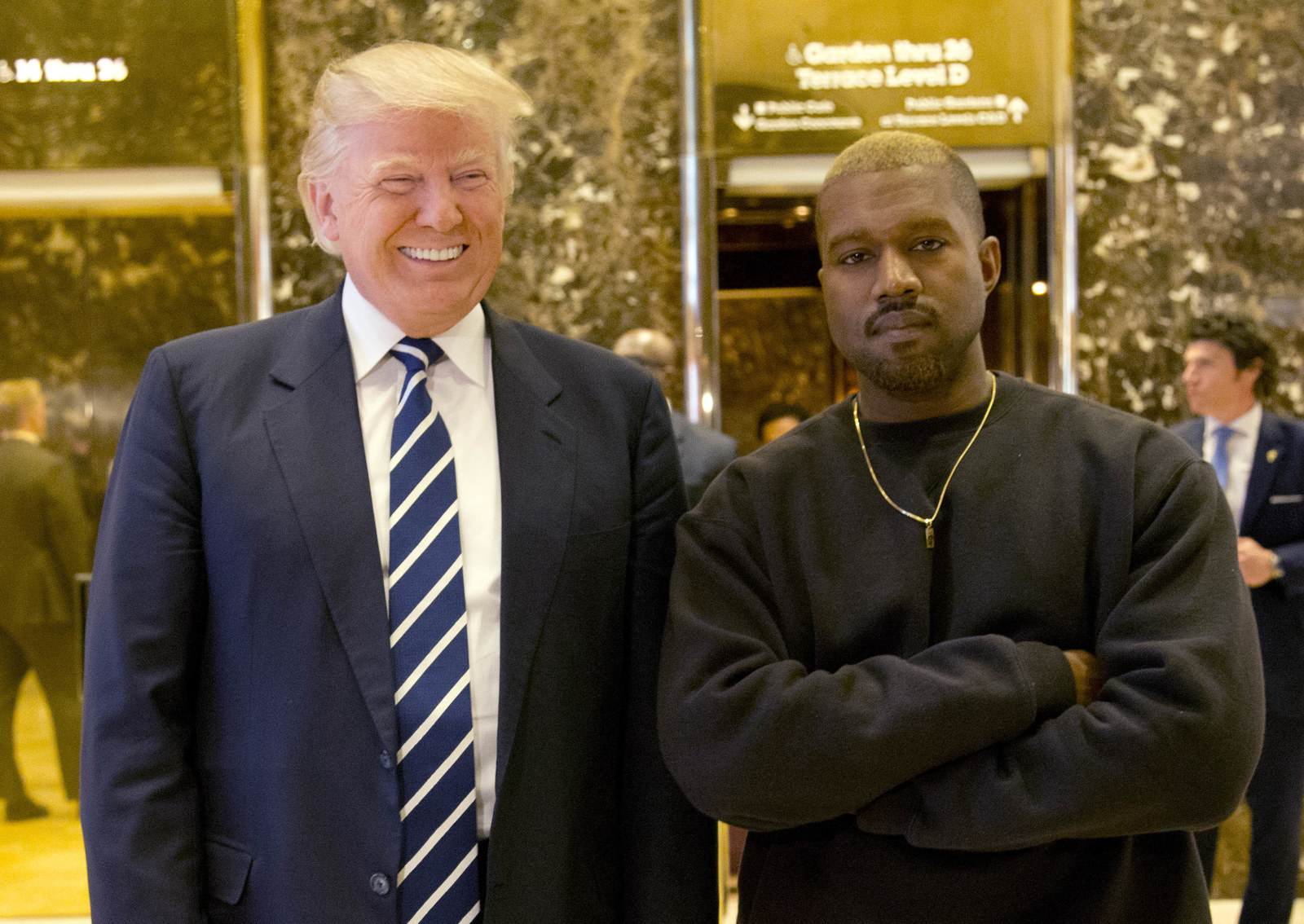 Kanye later said that he met Trump to "discuss multicultural issues."
He also hinted at another run for presidency, not in 2020 but in 2024.
People came up with a number of different reasons why Kanye met with Trump.
"Maybe he's just really mad about this."
Some suggested Kanye was a ploy to distract the press from Trump's business conflicts.
Some envisioned Kanye as press secretary.
Others thought he would make an interesting speechwriter.
"Solicitor General Kanye West."
Or "a sleeper candidate" for the US Department of Agriculture.
Others pictured the meeting between Kanye and Trump.
¯\_(ツ)_/¯ 2016 ¯\_(ツ)_/¯