While talking about his tax reform plan, Trump used the phrase "priming the pump" and claimed that he came up with it "a couple of days ago." Except that the phrase dates back to the early 19th century, according to, you know, the dictionary.
But it turns out the only way Trump came up with this phrase a couple days ago is if he is a time traveler.
Merriam-Webster — which has been known to troll the president frequently — explained that "pump priming" has been used to refer to government investment expenditures since at least 1933.
People on Twitter immediately caught on to Trump's bogus claim.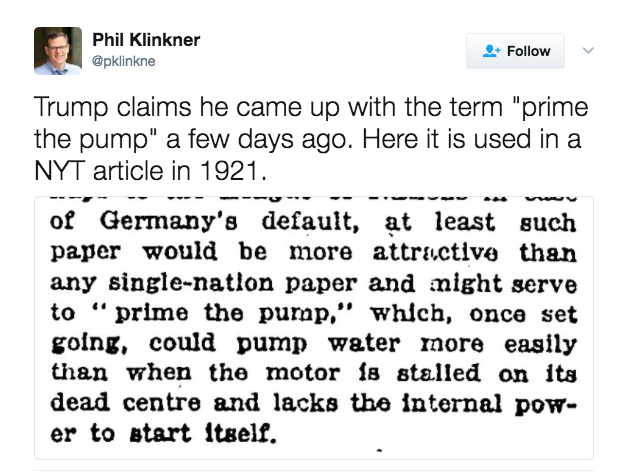 And then proceeded to mercilessly mock it.

They bragged about some totally new phrases that they just came up with.

Never heard of this one.

Totally original phrase.

It was really impressive how people just came up with these expressions.
Have you heard of these before?