Hundreds Of Boko Haram Militants Reportedly Seize Military Base In Nigeria
The Islamist terror group also reportedly killed several people in the town of Baga, residents told media outlets.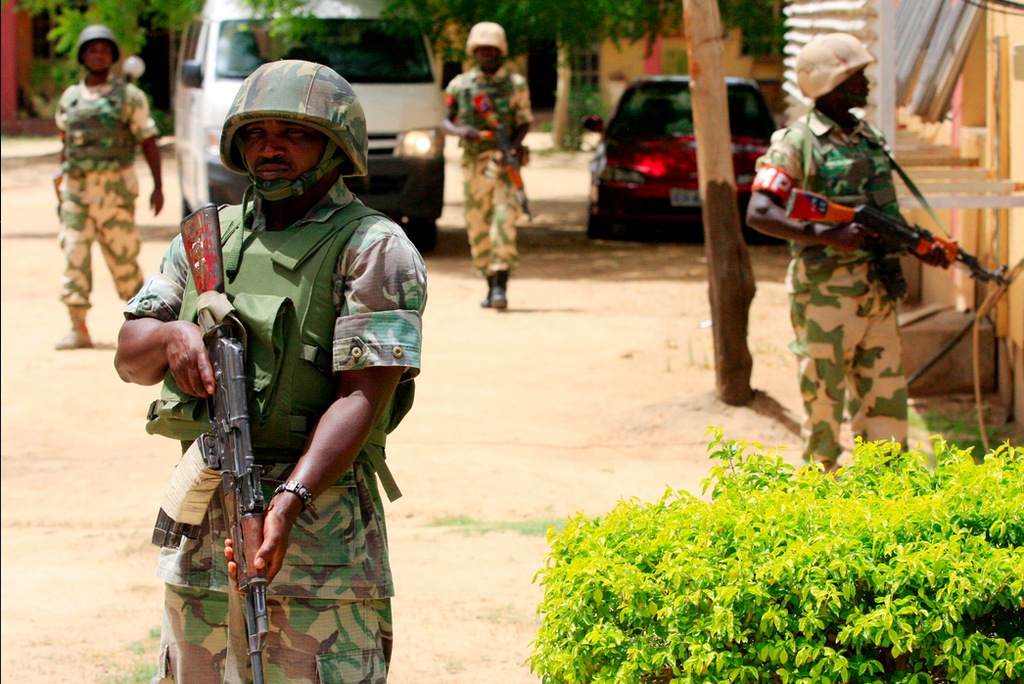 Militant group Boko Haram has seized a key military base in northeastern Nigeria after attacking the town of Baga Saturday, government officials and residents said.
Baga, in the state of Borno, was the base of the Multi-National Joint Task Force consisting of troops from Nigeria, Chad and Niger which was most recently involved in the fight against Boko Haram.
"Boko Haram overwhelmed the Multinational Joint Task Force and dislodged them from their base outside Baga after hours-long fighting," said Maina Ma'aji Lawan, a Nigerian senator from Borno, CNN reported. "They came in huge numbers heavily armed and subdued the multinational troops."
Troops and residents of Baga fled after militants set the town on fire, looting and killing several people, according to eyewitness accounts.
It was unclear how many people died, but "the toll could be huge because the gunmen opened indiscriminate fire on fleeing residents," a Baga resident told CNN.
A resident told the BBC that when the gunmen opened fire, soldiers were unable to repel the attack because many were without their guns and were running into the town.
"When you see soldiers running away into the town – what are you to do, other than to just run away as well?" the resident said.
Lawan told BBC that residents ran into the forest and desert. He said people were frustrated that the military did not fight back.
"There is definitely something wrong that makes our military abandon their posts each time there is an attack from Boko Haram," Lawan said.
Boko Haram, roughly meaning "Western education is forbidden," is considered a terrorist group by the U.S. The group wants to establish an Islamic state in northern Nigeria that adheres to Sharia law. It has claimed thousands of lives in its campaign of violence across the country.