Hundreds Line Up To Exchange Their Ray Rice Jerseys At Ravens Stadium
People began queuing up as early as 4 a.m. to return their Ray Rice jerseys at the M&T Stadium in Baltimore.
Hundreds of Ravens' fans lined up early Friday morning to exchange their Ray Rice jerseys at the M&T Stadium, home of the Baltimore Ravens.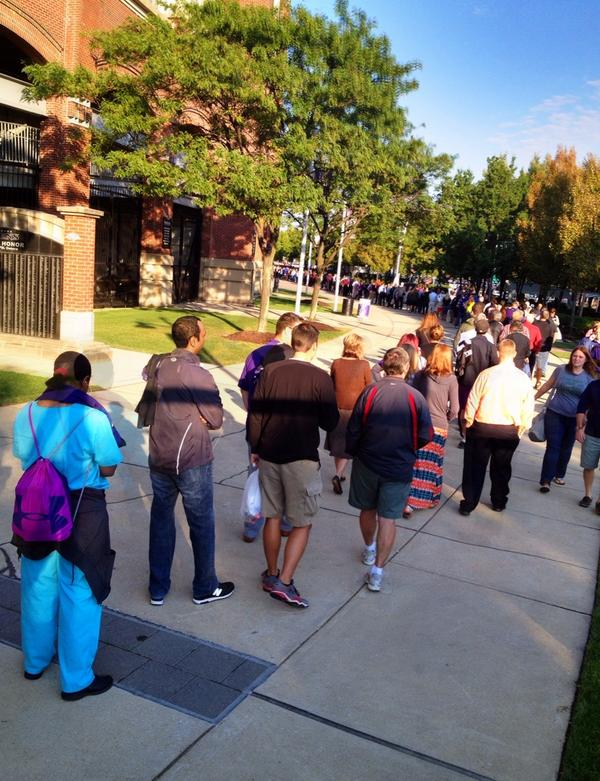 Scores of people turned up for the exchange more than a week after Rice was cut from the team and suspended by the NFL for punching his wife in an elevator.
The Ravens offered fans the opportunity to exchange their Rice jerseys for another player's jersey at the stadium on Friday and Saturday.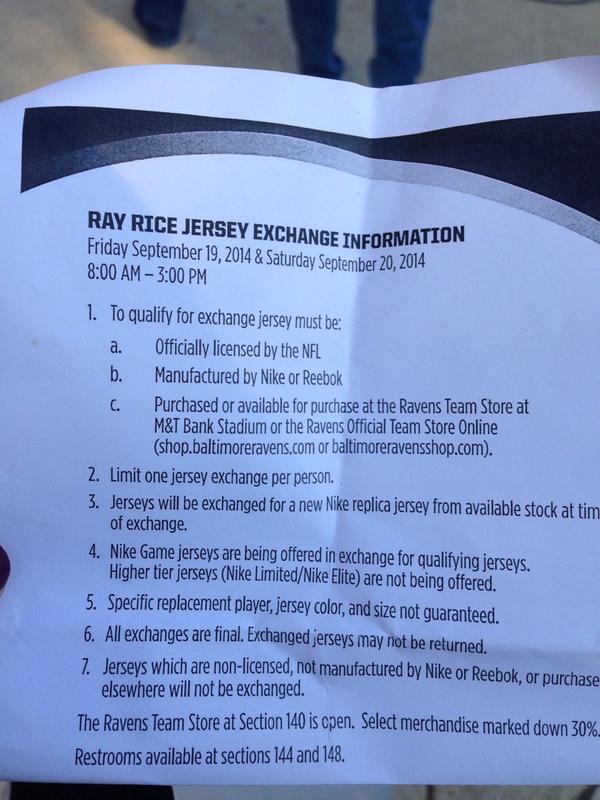 People stood for hours in the line that stretched more than a quarter of a way around the stadium.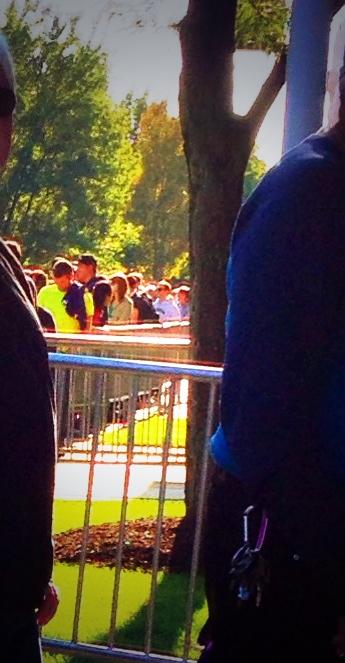 The gates opened at 8 a.m., but people began lining up as early as 4 a.m., a Ravens spokesperson told The Baltimore Business Journal.
This Ravens fan said she didn't mind waiting in line for two hours to get rid of her Rice jersey.
Another fan said he was 400th in line but managed to exchange his jersey in an hour and a half.
Fans were promised one replica Nike jersey in exchange for officially licensed NFL jerseys by Nike and Reebok.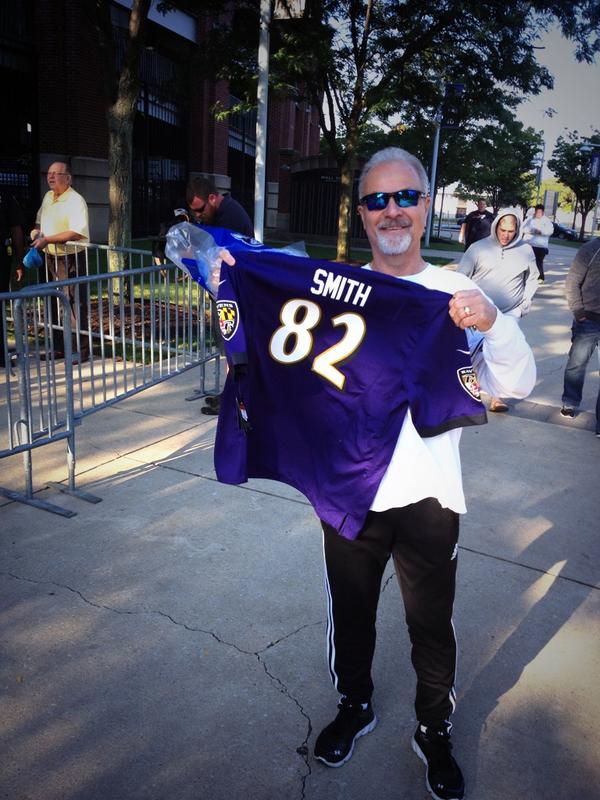 The jersey exchange is on until 3 p.m. on Friday and will continue from 8 a.m. to 3 p.m. on Saturday.