At Least 301 Dead In Turkey's Deadliest Coal Mining Disaster
Updated: At least 301 have died in the country's worst mining accident. Protests against the government erupted across Turkey on Wednesday.
Updated — May 17, 10:54 a.m. ET: Turkey's energy minister says rescue workers have finished their search after retrieving two final bodies of miners, The Associated Press reports.
Energy Minister Taner Yildiz said Saturday that the death toll from the May 13 disaster is now 301. He said 485 miners escaped or were rescued.
An explosion and fire at a coal mine in western Turkey on Tuesday, May 13, has killed at least 301 people in what has become the country's worst mining disaster.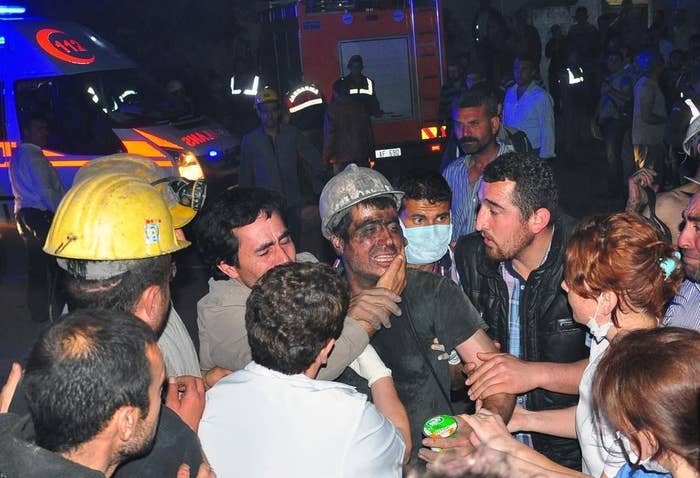 A power distribution center caused an explosion and fire at the mine situated in the town of Soma, 155 miles south of Istanbul.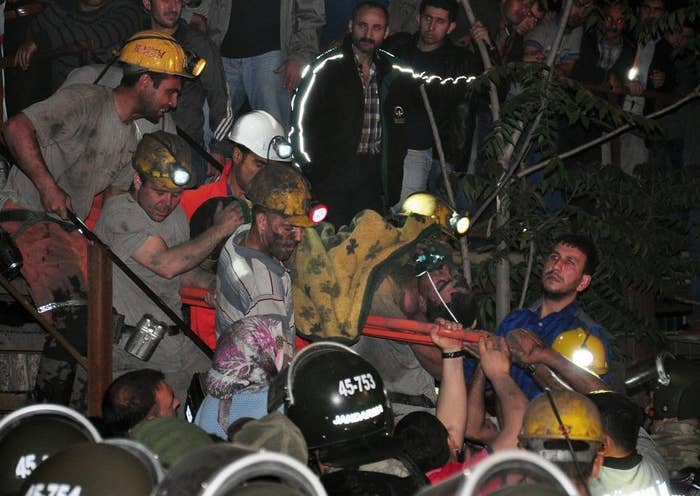 The White House issued a statement on the tragedy on Wednesday, May 14:
"Our thoughts and prayers are with the people of Turkey today in the wake of a coal mine explosion in Soma, in which some 200 have been killed and hundreds more remain trapped. On behalf of the American people, we extend our heartfelt condolences to the families of the victims and our best wishes for the safe exit of the remaining miners. Turkey is a close and longstanding friend and ally of the United States. We are ready to assist the Turkish government if necessary, and we will continue to stand together in this time of tragedy."
Turkey's Prime Minister Recep Tayyip Erdogan was booed by angry crowds after a speech in Soma in which he said "these things happen." Many called on the government to resign after its failure to enforce safety regulations at mines.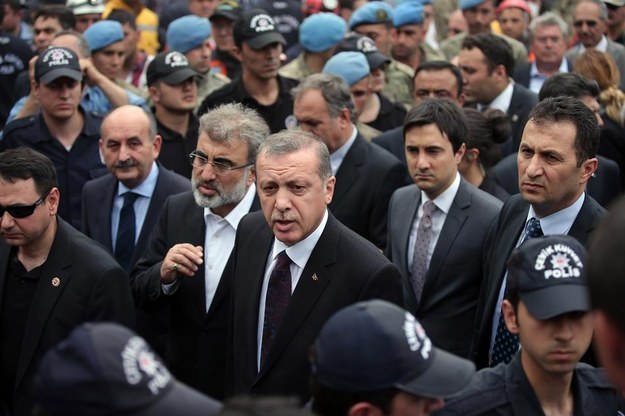 A violent protest erupted in Soma where crowds expressed anger at Erdogan's government. The protests soon spread to other parts of Turkey, including Istanbul and Ankara.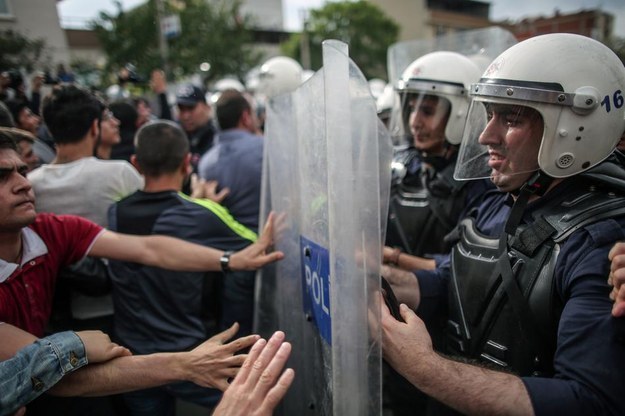 Angry protestors in Soma threw rocks and shouted that Erdogan was a "murderer" and a "thief."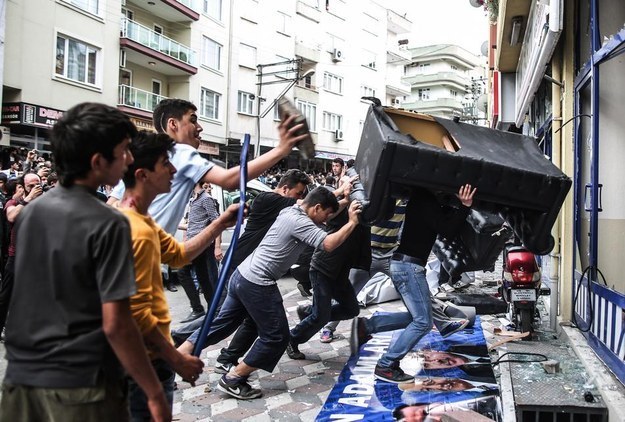 The Turkish government declared three days of national mourning following one of the country's worst mining disasters.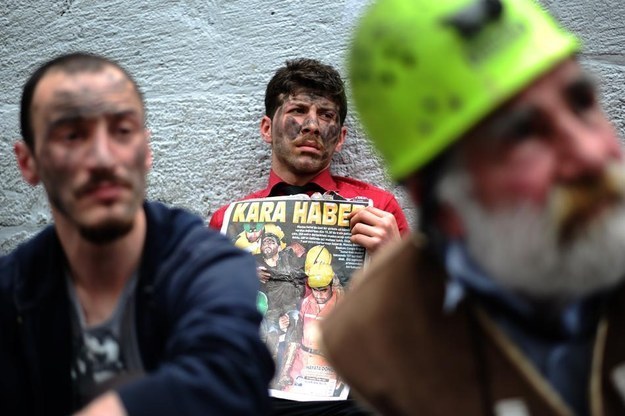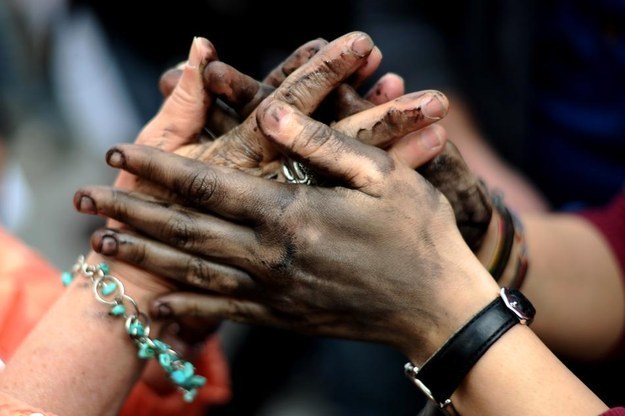 Turkish Energy Minister Taner Yildiz said Wednesday that 787 people were working inside at the time of the accident and 363 of them had been rescued so far.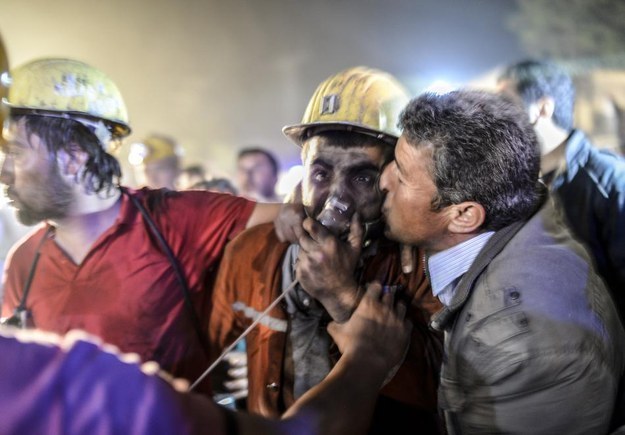 Rescue efforts began at first light.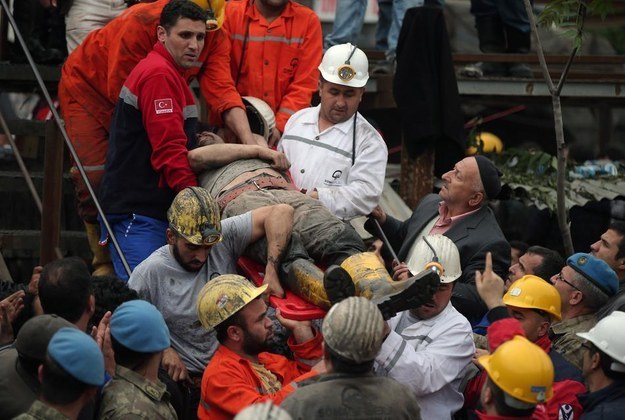 However, the Associated Press reported that the slow pace at which workers are being rescued has dimmed hope for those who are still trapped.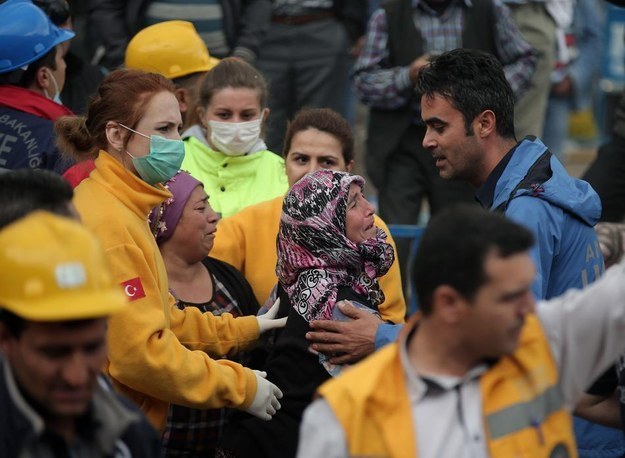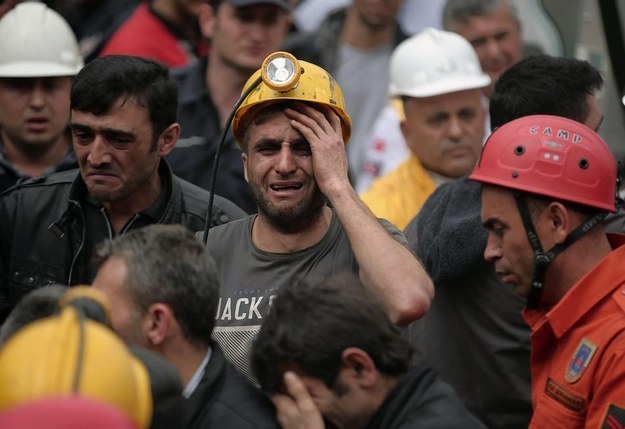 At least 80 miners were injured, including four who were in serious condition, Yildiz told reporters.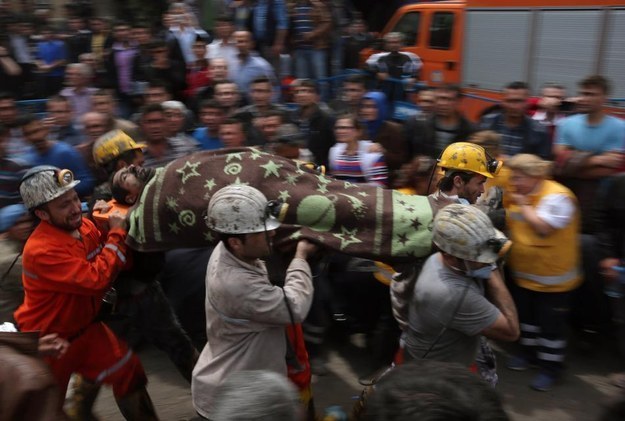 Yildiz said the deaths were caused by carbon monoxide poisoning.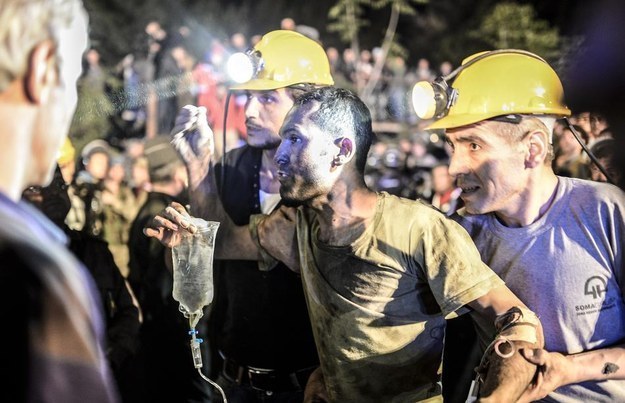 The accident occurred during a shift change, officials said, which likely raised the casualty toll because there were more miners inside the mine than usual.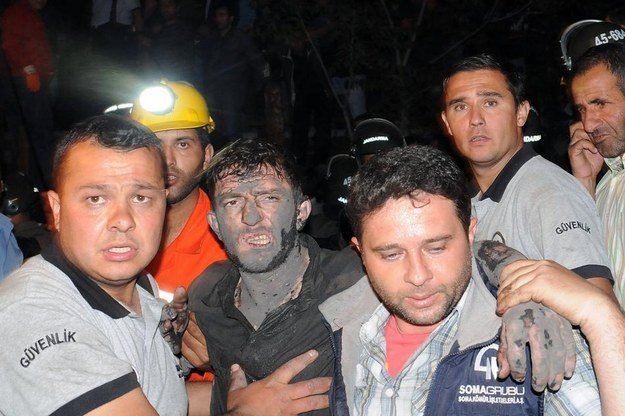 The death toll could jump dramatically, according to authorities who were making arrangements to set up a cold storage facility for the corpses of the miners.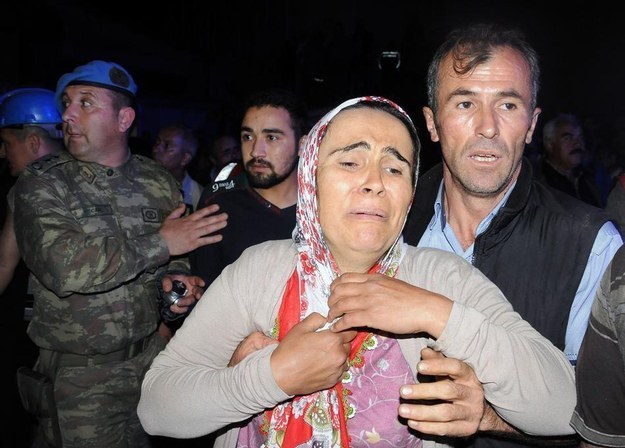 The mine's operator, the Soma Coal Mining Company, said in a statement that the last inspection of the mine two months ago found nothing contrary to mining regulations.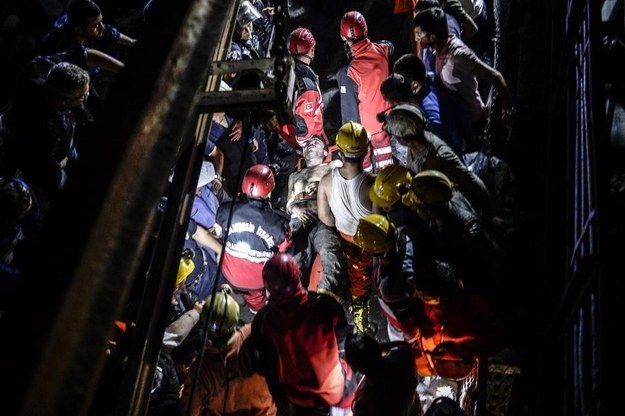 Fatal mining accidents are common in Turkey. Unions have long been critical of the government's failure to supervise mining activities.