Hong Kong Protesters Brace For Camp's Final Day
The pro-democracy demonstrators have been camped on a highway for about two months. They expect police to clear out the remanning people tonight.
Thousands of police officers will clear the main campsite of Hong Kong's pro-democracy Occupy protests in the financial district on Thursday.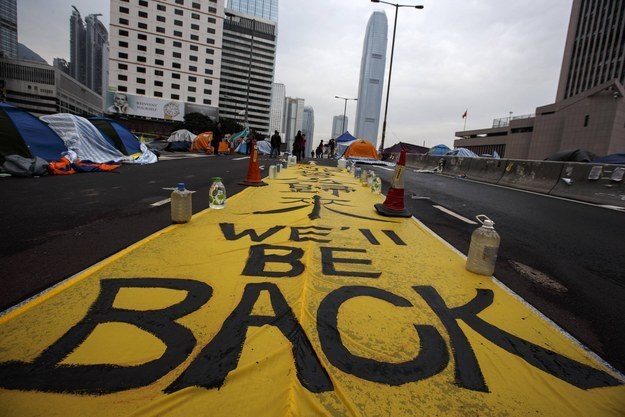 The months-long student-led protest will come to an end as authorities plan to clear tents and blockades in the Admiralty District — home to the Central Government Office, military headquarters, and several corporations.
Hong Kong's High Court passed an official order — printed in local newspapers Tuesday — allowing the site to be cleared. The camp has impacted the city's financial hub for about 74 days.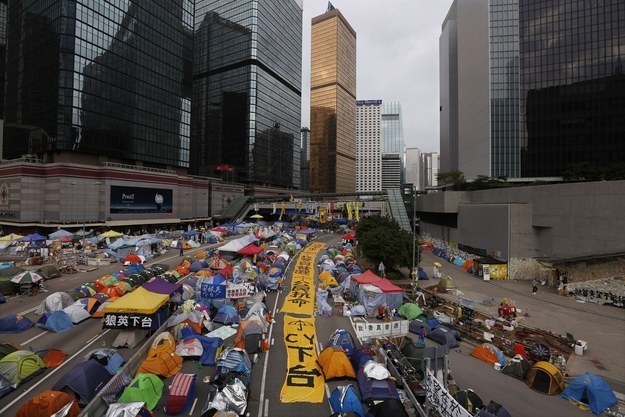 Authorities asked protesters to leave peacefully before Thursday, warning that the police would take "resolute action" against those who obstructed the officers.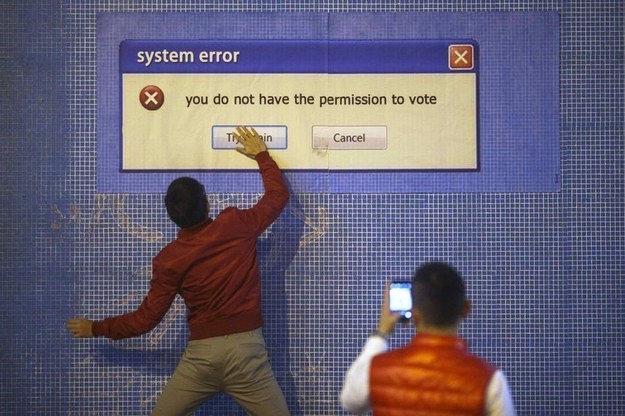 "We can't guarantee there won't be any confrontations," Chief Secretary Carrie Lam told reporters.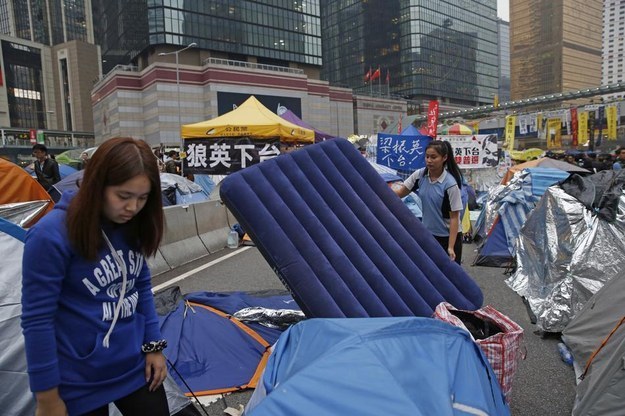 The clearing of the Admiralty encampment signals the end of the two-month-long "Umbrella Movement" that called for a democratic election in Hong Kong without Beijing vetting the candidates.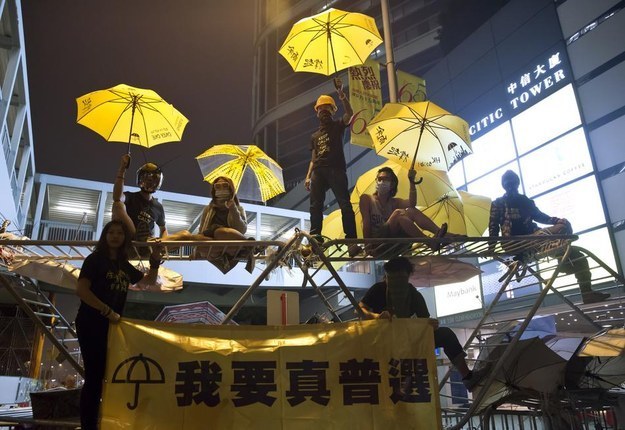 The protests were branded "illegal" by the Beijing-backed government, leading to months of rising tensions and incidents of violence, though the demonstrations were largely peaceful.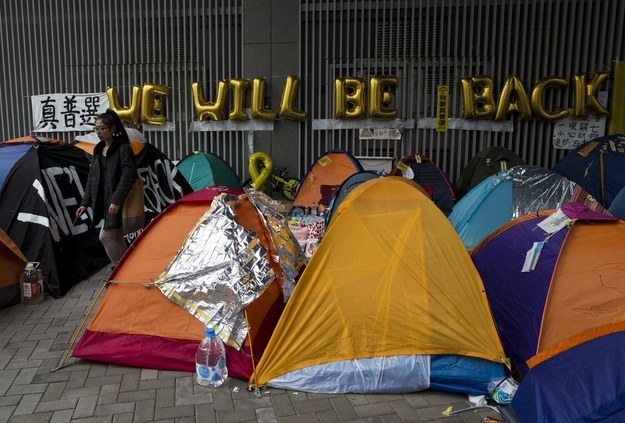 The court order was passed in relation to an injunction won by a local bus company asking to clear street blockades in Admiralty.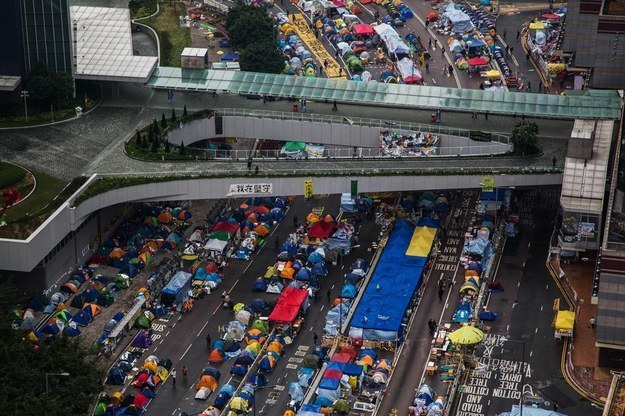 Clashes between protesters and police clearing another major Occupy protest site, in the Mong Kok district, escalated in recent weeks.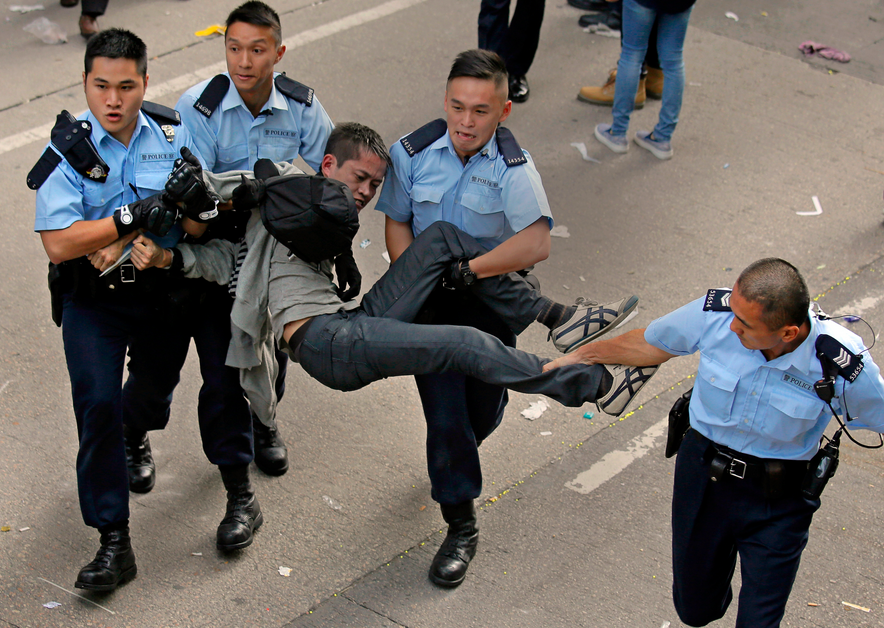 Of the tens of thousands of protesters that camped in Admiralty over two months, only a few hundred remained with rows of empty tents in the hours before Thursday's clearance.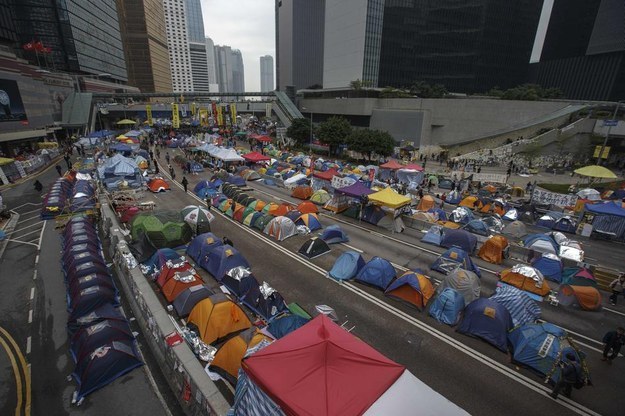 Some protesters vowed to stay until the last minute, while others worked to preserve the artwork created during the movement.
One of the student leaders of the movement, Joshua Wong, urged the dwindling protesters to remain peaceful during the clearance of the Admiralty site.