A high school in North Carolina has reversed a decision not hold a memorial for Rachel Rosoff, a 17-year-old who died last year, after friends and family fought to have her acknowledged at the school's graduation ceremony in June.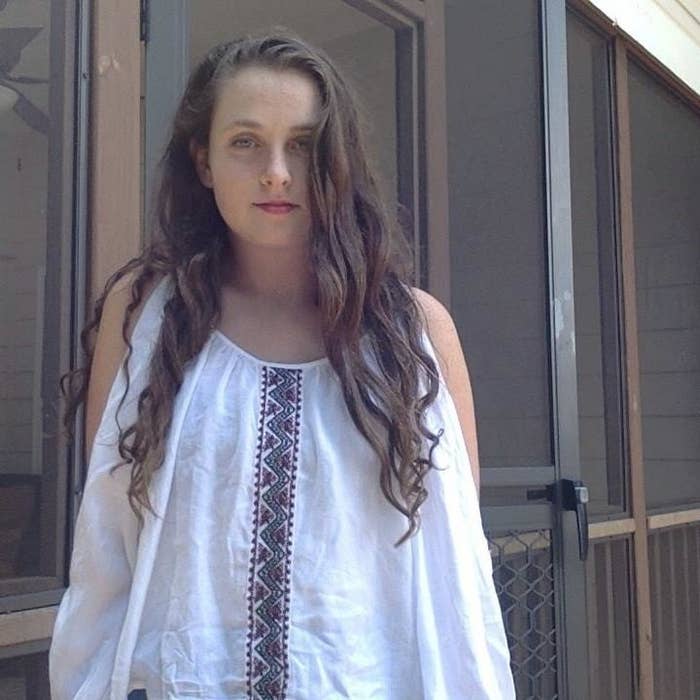 A petition to get the school to acknowledge her during graduation got more than 3,000 signatures last week. Her sister, Jordana Rosoff, said she started the petition because the school wanted "to pretend [Rachel] did not exist."
In a May 3 email to Michelle Rosoff, the school's principal said they would not have a memorial for her daughter during graduation because the ceremony was meant to be a "celebration" and they wanted to ensure it "maintains a happy, vibrant feel."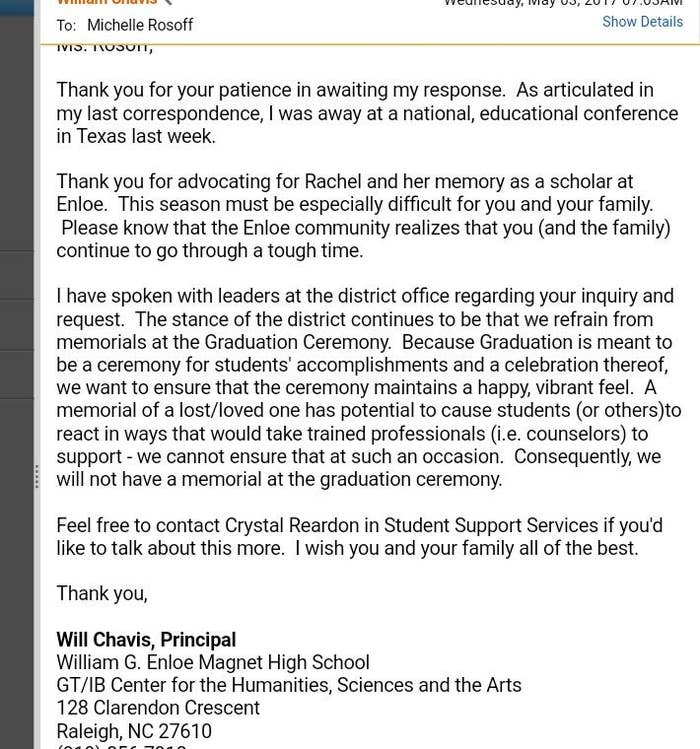 "The students and people have spoken and all agree that Rachel be acknowledged," Michelle Rosoff wrote in a Facebook post. "Whose graduation is it anyway?"