Donald Trump on Friday went on a Twitter tirade against former Miss Universe Alicia Machado — who recently endorsed Hillary Clinton and has publicly accused Trump of mistreating and insulting her after she won the title in 1996.
Calling Machado "disgusting," Trump then asked the public to "check out [her] sex tape."
The most recent notable mention of Machado's "sex tape" appeared in The Daily Caller, a politically conservative website, which published a story on Tuesday titled "Porn Star Campaigns for Hillary Clinton."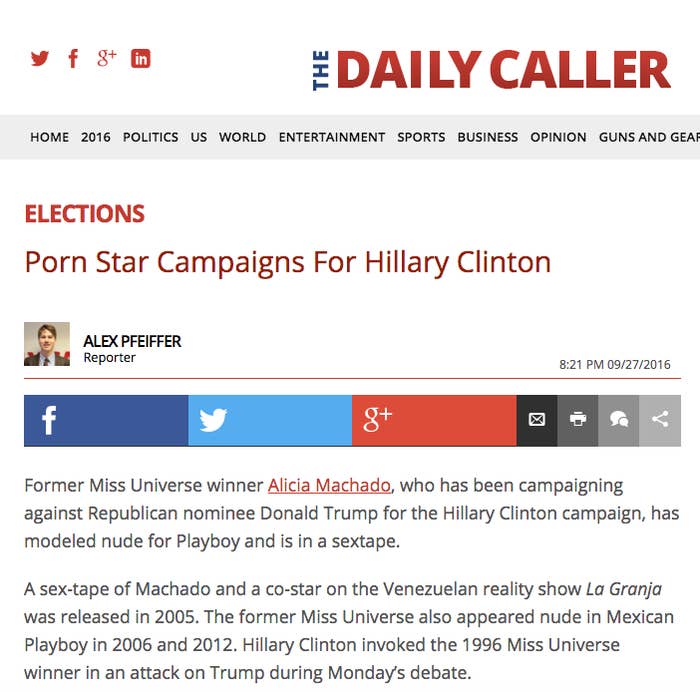 Other outlets like Radar Online followed suit, calling attention to Machado's "sex tape."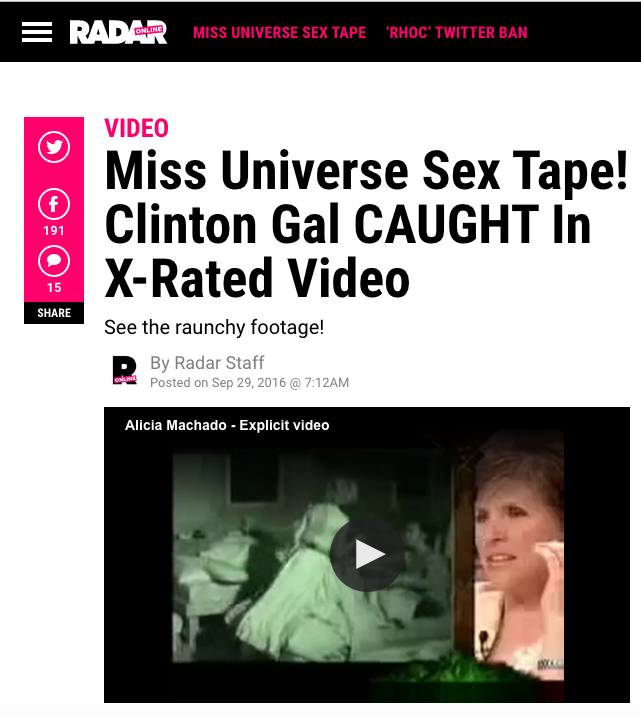 They appeared to be referring to an incident in which Machado was reportedly filmed having sex with a co-star on a 2005 episode of a Spanish reality show similar to Big Brother.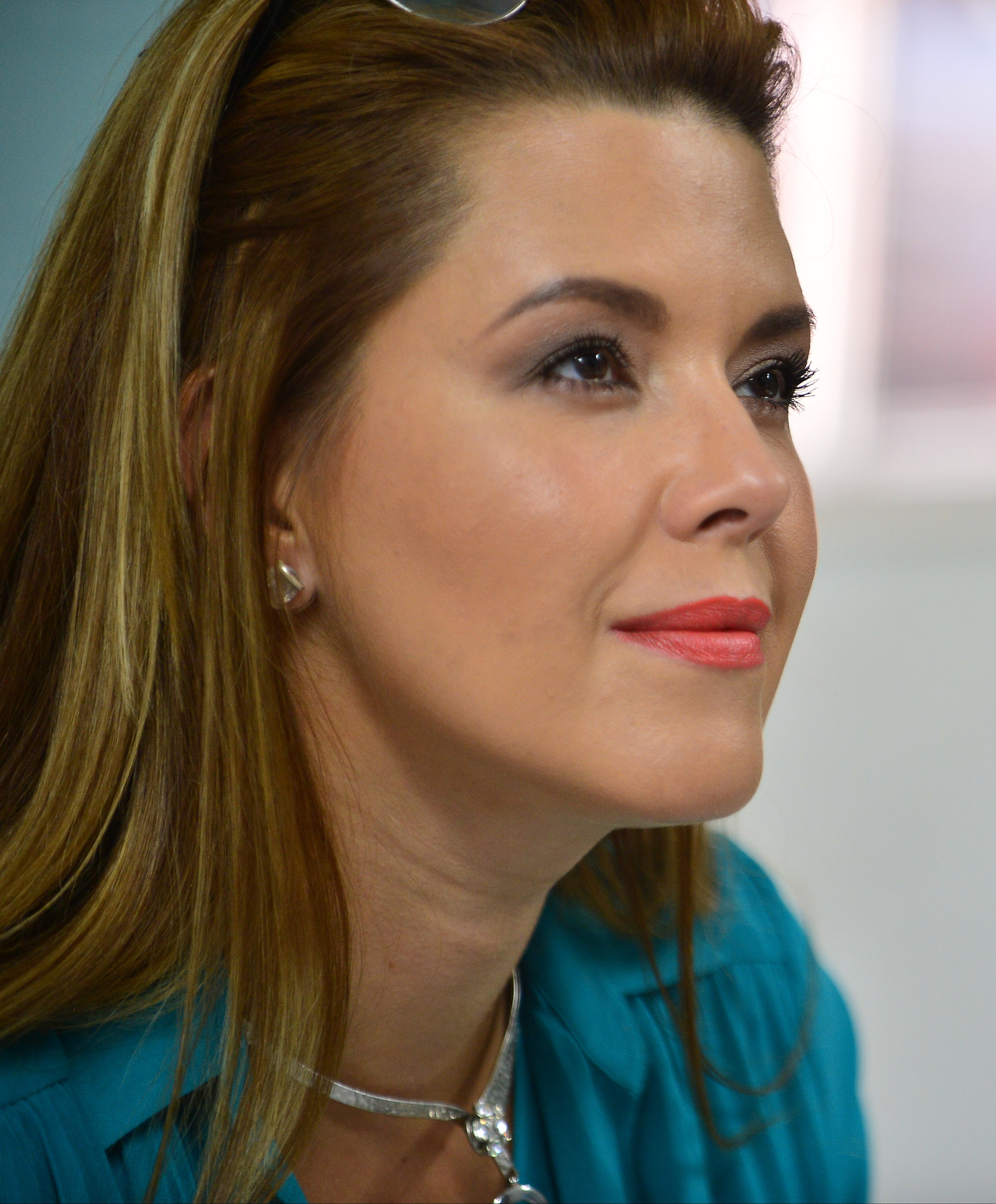 Most Google search results for "Alicia Machado sex tape" are clips from her encounter with Acaso on La Granja VIP.
Some results are pornographic videos that claim to feature Machado, but it's not her in them, as debunking website Snopes.com pointed out. One recurring video that appears on popular porn websites and claims to star Machado but actually features a porn star who vaguely resembles the former Miss Universe, Snopes.com reported.
In conclusion: Trump's claims of Machado's sullied "past" seem to be confined to her sexual encounter on a reality show and a Playboy photo shoot.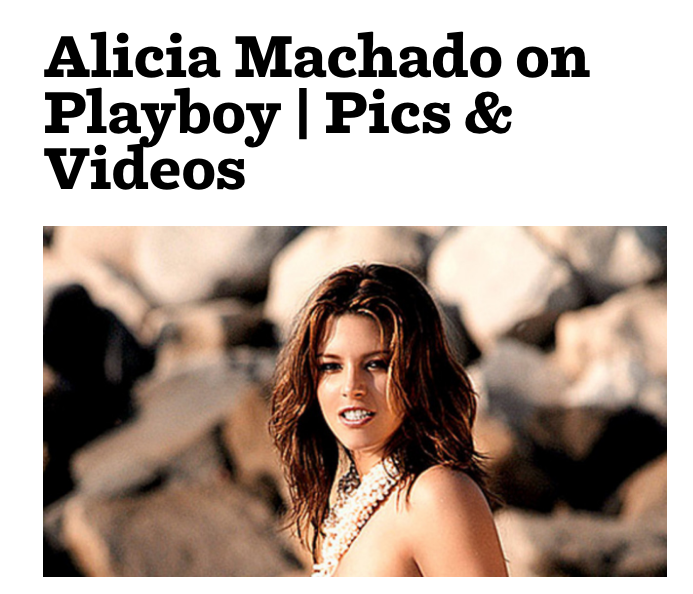 ¯\_(ツ)_/¯