Vlogger Hank Green launched a YouTube channel on Friday, with 53 videos explaining how to vote in each of the 50 states.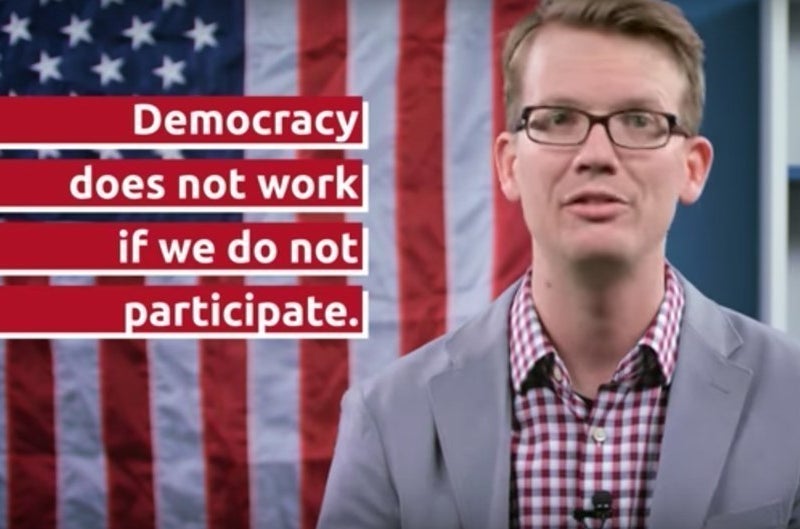 The videos explain how to register to vote, vote absentee, obtain a sample ballot, check one's registration, find polling places, and what people need when they get to the polling place in each of the states, as well as some other circumstances.
Green is the cofounder of the YouTube channel Vlogbrothers, and one of the two brothers behind VidCon, the world's largest online video conference.
In a video explaining the months-long project, Green said that one of the reasons some people don't vote in the US "is because it's a bit of a pain to figure it out."
"We are the United States of America and each state establishes its own laws and procedures so the process of voting is different everywhere," Green said. "It's just part of what makes America beautiful and a little bit annoying."
Each video is less than three minutes long and offers useful links for checking your registration status, downloading registration forms in your state, finding your polling place, learning about voting hours, and more. The videos also provide information on important dates, deadlines, and documents.
"Not voting isn't some revolutionary political act," Green said in his video. "If you're not voting no one is hearing your voice, so they have no reason to represent you."
"We do not change this country as individuals; we change it as an electorate."