There were other Michael Browns in 2014.
A spate of high-profile incidents where unarmed people were killed by police — including those of Michael Brown in Missouri and Eric Garner in New York — sparked violent unrest and nationwide protests this year and renewed debates about the use of excessive force and racially motivated shootings by officers.
As the Washington Post notes, there is no reliable data on how many people die at the hands of the police every year.
Barring a few cities such as Philadelphia, which publicly posts its officer-involved shootings, law enforcement agencies self-report such incidents as part of the FBI's annual "justifiable homicides" data. Even that data is unreliable because not all local agencies contribute to the report.
A white police officer killed a black person nearly twice a week in the U.S. during the seven-year period ending in 2012, USA Today reported in August.
Civil rights organizations, such as the American Civil Liberties Union (ACLU), have said that the successive deaths of unarmed black men at the hands of the police prove that most shootings are racially motivated.
"The killing of black men in incidents that begin as investigatory police stops are anything but unusual in America. In this sense, Ferguson is Everytown, U.S.A.," an ALCU attorney wrote.
Most of the notable police killings this year had two things in common: The victims were unarmed, and many of the police officers have been cleared of all wrongdoing.
These are some of the unarmed victims who were killed by police in 2014.
April 30: Dontre Hamilton, 31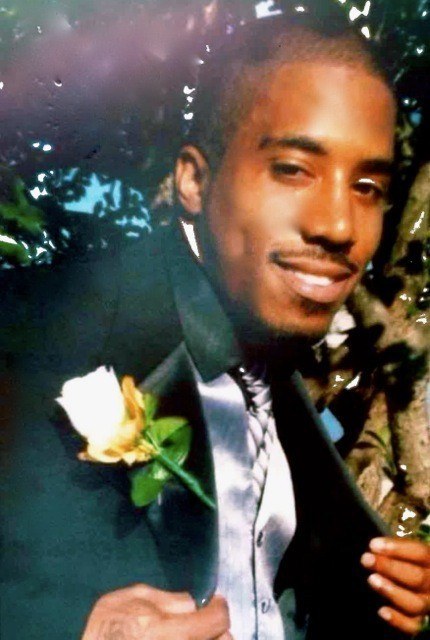 Incident:
Dontre Hamilton, a 31-year-old Milwaukee man diagnosed with paranoid schizophrenia, was shot 14 times by a police officer at a park where he was sleeping.
Officer Chrisopher Manney fatally shot Hamilton after he said the two engaged in an altercation. It started, Manney said, as he patted down Hamilton, whom the officer believed was homeless, on drugs or alcohol, mentally ill, and a "significant threat to my safety." He thought the "bulges" in Hamilton's clothes could have been weapons, according to his memo to the police chief. He also wrote that Hamilton was younger, more muscular, and "in better shape than me."
Manney said Hamilton snatched his baton during the fight and hit him on the head and neck. Within seconds, Manney pulled his trigger 14 times, killing Hamilton.
The autopsy showed that Hamilton was shot in the back from behind. He had no drugs in his system at that time, and according to Manney's own report, "presented no known threat and actually appeared to be cooperating when he stood up and put his arms out."
He was unarmed and was described as "overweight" in the autopsy.
Current status:
On Oct. 15, Manney was fired for violating police guidelines by patting down a mentally ill man who was posing no threat. He became the first Milwaukee officer to be terminated in 45 years for a police shooting-related incident.
Lawyers for Hamilton's family have said that after seven months, no evidence supporting Manney's claim that he shot Hamilton after being viciously attacked has been released.
After an eight-month investigation, a Milwaukee district attorney concluded in December that Manney will face no charges for shooting Hamilton. DA John Chisholm said Manney's use of force "was justified self-defense."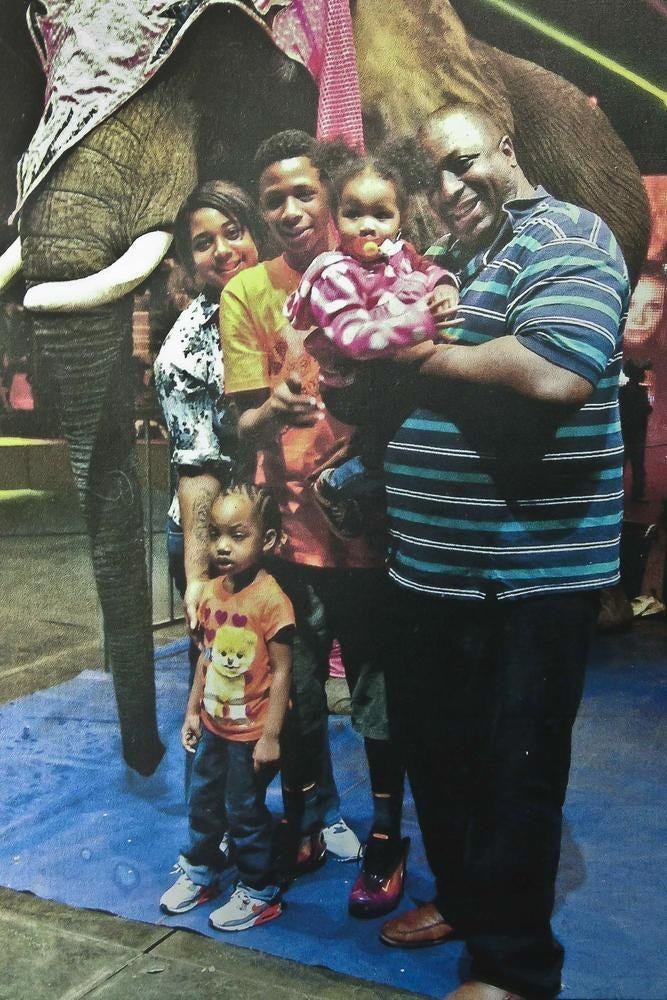 Incident:
Eric Garner, a 43-year-old father of six from Staten Island, died after he was put in a chokehold by New York Police Department Officer Daniel Pantaleo, who was trying to arrest him for selling loose, untaxed cigarettes.
The chokehold, a tactic banned by the NYPD in 1993, was caught on video. Garner, who suffered from asthma and heart disease, was heard repeatedly saying, "I can't breathe" before he died — words that have become a rallying cry for people protesting police brutality across the country.
Pantaleo, who was on the force for eight years, was stripped of his badge and gun but continues to remain on "desk duty" pending an internal NYPD investigation. Four emergency medics were suspended for not providing adequate care to Garner.
While the city medical examiner ruled Garner's death a homicide, a grand jury decided not to indict Pantaleo last week for any crime, sparking a fresh wave of "I Can't Breathe" protests in the U.S.
In his testimony, Pantaleo denied using a chokehold, saying he used a "takedown move" he was taught in the police academy. The New York City police union's president called Officer Daniel Pantaleo "the model of what we want a police officer to be."
Current status:
In the wake of the unrest following the grand jury decision, U.S. Attorney General Eric Holder announced a federal civil rights probe into Garner's death.
Pantaleo will also be investigated by the Internal Affairs Bureau after which NYPD commissioner Bill Bratton will decide whether to fire, discipline, or take no action against him.
Garner's wife Esaw Garner has said she is "determined to get justice for my husband." The family filed a claim seeking $75 million from the police and city for their negligent actions.
Aug. 5: John Crawford III, 22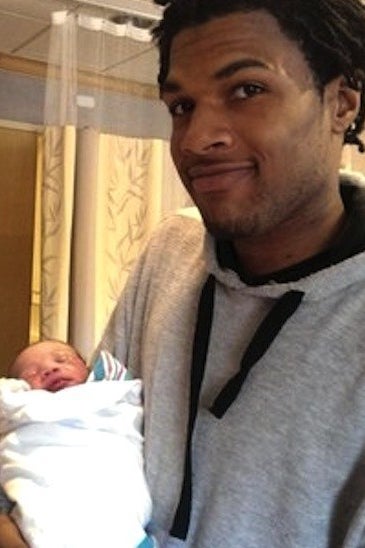 Incident:
John Crawford III, a 22-year-old father of two young boys, was fatally shot by two police officers inside a Walmart in Beavercreek, Ohio, after a 911 caller reported that he was pointing a gun at shoppers.
The gun was later found to be a toy pellet gun, and the caller recanted his statement.
Sgt. David Darkow said in an official statement that he yelled for Crawford to get on the ground, but that he made a "quick movement." Sgt. Sean Williams said he shot Crawford twice after he didn't respond to multiple commands to drop his weapon and instead turned toward the police in an "aggressive manner."
A surveillance video of the shooting raised questions about the officers' version of events. The footage shows Crawford III walking around the store with the pellet gun in his hand, but doesn't show if he pointed it at other shoppers. The video also appears to show Williams shoot Crawford a second after commanding him to drop his weapon.
On Sept. 24, a grand jury decided not to indict both officers in the shooting.
His father, John Crawford Jr., and the mother of his sons, LeeCee Johnson, heard the shots and Crawford dying because was on the phone with Johnson the entire time.
"I heard him scream," Crawford Jr. told BuzzFeed News. "Some more voices were saying stuff like, 'Try to hold your arms up, sir. We need you to try to stay with us.'"
Current status:
The Justice Department said it would "conduct an independent review of the facts and circumstances" around Crawford's death."
While stating that the officers "did what they were trained to do to protect the public," the city of Beavercreek assigned Williams to desk duty pending the review.
Aug. 9: Michael Brown, 18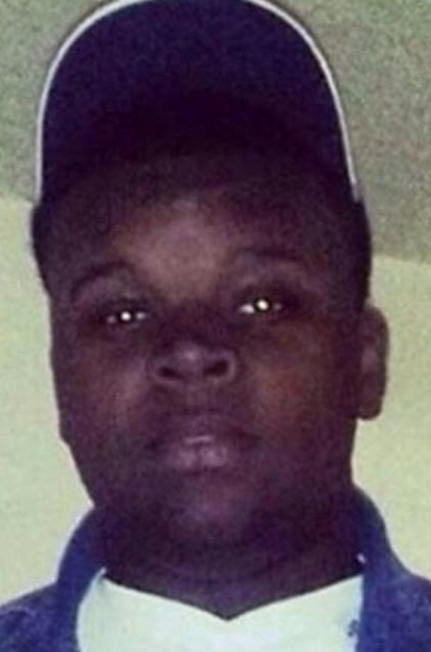 Incident:
Michael Brown, an 18-year-old from the St. Louis suburb of Ferguson, Missouri, was shot and killed by St. Louis County Police Officer Darren Wilson, sparking months of violent unrest and peaceful protests locally, across the U.S. and around the world.
Brown, known as "Big Mike" to friends and family, was days away from beginning college.
Wilson said he shot Brown during a struggle. It began, Wilson said, when he told Brown and his friend to stop walking in the middle of the road. Wilson said he then recognized the two as possible suspects in the theft of cigarillos from a nearby store.
Wilson, 28, testified to a grand jury that he felt overpowered by the teenager, who he described as looking like a "demon" during the struggle. "When I grabbed him the only way I can describe it is I felt like a 5-year-old holding onto Hulk Hogan," he told a grand jury. "That's how big he felt and how small I felt just from grasping his arm." Wilson said Brown tried to grab his gun and that he felt Brown was going to shoot him with it.
According to Brown's autopsies, he was shot at least six times and had marijuana in his system. His body lay in the middle of the road for four hours before authorities took it away. Some witnesses said Brown held up his hands in surrender at one point during the altercation, making the "Hands Up Don't Shoot" message the focal point of protests against excessive police force.
On Nov. 24, a grand jury in Missouri declined to indict Wilson in a decision that renewed riots and protests across the country.
A few days later, Wilson, who had been on paid administrative leave following the shooting, resigned from the police force, saying it was "the hardest thing I've ever had to do." He will not get severance pay or benefits.
In an interview with ABC News's George Stephanopoulos, Wilson said that his conscience was clean "because I did my job right."
Current status:
A Justice Department investigation into Brown's death, which began on Aug. 11, is ongoing. Attorney General Eric Holder also launched a separate civil rights investigation in September into the conduct of Ferguson's police department over the past several years.
Aug. 11: Ezell Ford Jr., 25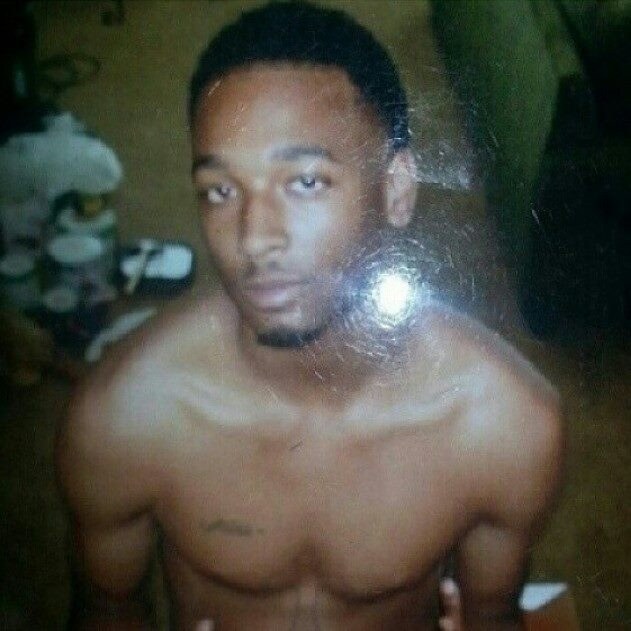 Incident:
Ezell Ford Jr., a 25-year-old mentally ill man, was shot and killed by two Los Angeles Police Department officers after they said he had a physical struggle with one of the them.
Ford was approached by the two officers, Sharlton Wampler and Antonio Villegas, while he was walking on a sidewalk in South L.A. The police said he looked at them, continued walking, and made "suspicious movements" that included concealing his hands.
As the officers came closer, Ford tackled one of them and tried to grab his gun, prompting both to shoot him. However, witnesses said he was complying with their instructions and was on the ground when he was shot multiple times in the back.
Ford was handcuffed and taken to the hospital where he died.
Current status:
Ford's family filed a $75 million wrongful death lawsuit against the LAPD in September, claiming that "Ford … was unarmed, posed no threat to anyone, including defendants, was cooperative with the officers, and had committed no crime."
The LAPD's Force Investigation Division is reviewing the shooting, which is also under investigation by the L.A. County District Attorney's Office.
No new witnesses have come forward to help investigators despite appeals by city and county officials, LAPD Chief Charlie Beck said last week. He said that the coroner's autopsy report would be made public by the end of the year after the mayor, under pressure from activists calling for transparency in the investigation, ordered him to release it.
Aug. 11: Dillon Taylor, 20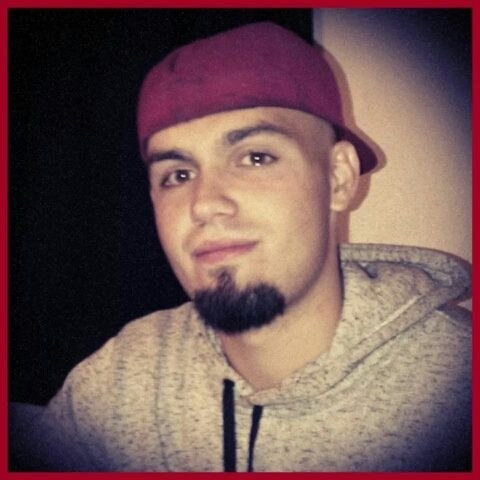 Incident:
Dillon Taylor, 20, was shot to death by a police officer responding to a 911 call reporting "gangbangers" flashing a gun in Salt Lake City, Utah. Taylor was unarmed.
Taylor and his two relatives, also in their twenties, were on their way to a 7-Eleven when they were confronted by Officer Bron Cruz, who saw them "making a scene" and believed they matched the descriptions given by the 911 caller. When officers confronted the trio, Taylor's relatives held their hands up while he remained "noncompliant," police said.
According to the officer's body-cam video, Cruz pointed a gun at Taylor and yelled, "Get your hands up now." Taylor, who was walking away from Cruz, turned around and replied, "Nah, fool." Within seconds, Taylor removed his hands from his waistband while lifting his shirt. Cruz, who thought Taylor was drawing a weapon, shot him twice in the chest and abdomen. He died at the scene.
No weapon was found on him or his companions.
Current status:
Salt Lake County District Attorney Sim Gill said Cruz was justified in shooting Taylor.
In a letter to the police chief, Gill wrote that Cruz's belief that Taylor was armed with a gun and would use it against the officers "was reasonable" and "reinforced by Dillion's actions."
Cruz was cleared of wrongdoing.
Taylor's blood alcohol level was above the legal limit when he was shot. Gill said his Facebook posts showed he was suicidal in the days leading up to the killing.
Just a few days before his death, Taylor wrote on Facebook that he had "hit rock bottom" and was homeless. He wrote [sic], "...As I walk thrw this vally of shadow of death I am fearing evil. its about my time soon."
Aug. 12: Dante Parker, 36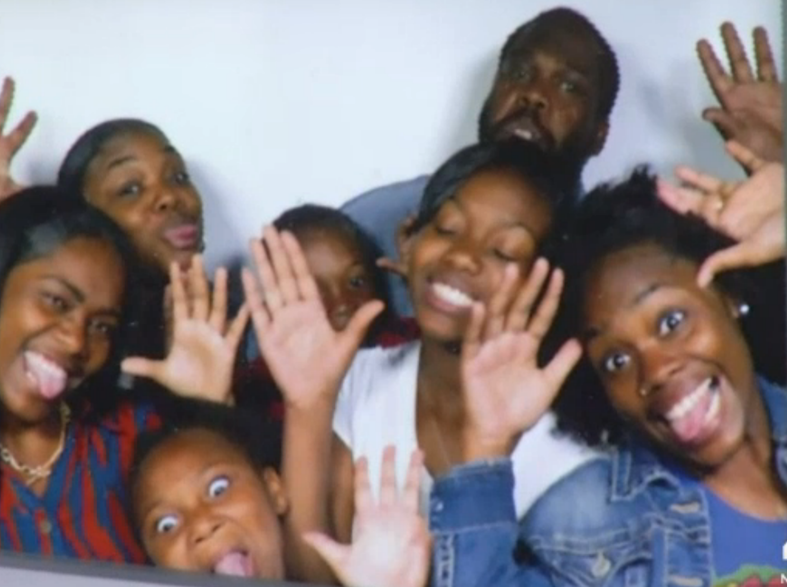 Incident:
Dante Parker, a father of five, died in police custody after being repeatedly stunned by a Taser gun in San Bernardino, California.
The 36-year-old pressman was riding his bicycle when he was confronted by police, who suspected of him attempted burglary in a house nearby.
According to the Sheriff's Department, officers believed Parker was under the influence of an unknown substance and was "uncooperative and combative" with the deputy.
During the struggle, Parker bruised a female deputy. He was stunned multiple times with a Taser gun and was handcuffed and put in a patrol unit. Deputies transported him to a hospital after he began sweating and breathing heavily. He died while being treated at the hospital, two days before his 37th birthday.
Parker's boss at the Victorville Daily Press described him as a good family man who "wanted to provide the best he could for his wife and kids."
His father, Darrell Parker, said, "He was a big, gentle guy. So I don't understand it. I'm at a loss for words. I miss him already."
Current status:
In October, the Sheriff's Department's said Parker's autopsy showed he died of acute phencylcidine intoxication (commonly known as the PCP drug), along with contributing factors of cardiovascular disease, obesity, and his physical confrontation with the officers, including a Taser being used on him.
Nov. 12: Tanesha Anderson, 37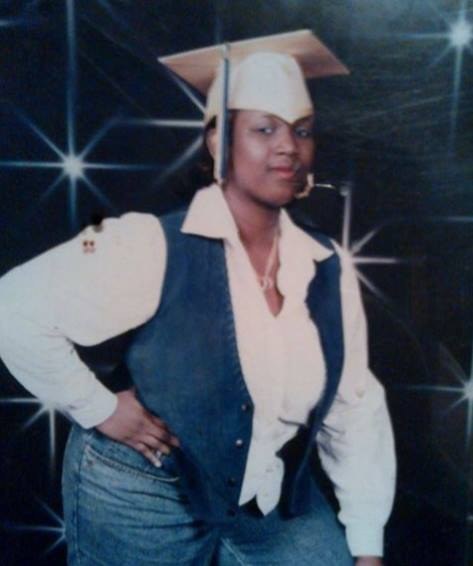 Incident:
Tanesha Anderson, 37, died after officers in Cleveland allegedly slammed her head on the pavement while taking her into custody, her family said.
Anderson's family said she suffered from bipolar disorder and schizophrenia. The police were called to their house for disturbing the peace. After officers and her family agreed she needed to undergo evaluation at a medical center, the patrolmen attempted to put her in the police car.
Her family members and the police have different versions of what happened next.
Police said Anderson became agitated and resisted the officers' attempts to put her inside the car. During the altercation, she kicked the officers. A short time later, she stopped struggling and appeared to go limp, according to the police press release. Officers called emergency medical services who transported her to a hospital where she was declared dead.
Anderson's bother, Joell, who witnessed the incident, told Cleveland.com that one of the officers repeatedly pressed down on Anderson's head when she tried to get out of the police car. According to Joell's account, the officer then used a takedown move to force her to the pavement, which knocked her unconscious. Joell said the officers refused to resuscitate her until the ambulance arrived, about 20 minutes later. Anderson was pronounced dead at the Cleveland Clinic emergency room.
"They killed my sister," Joell Anderson told Cleveland.com. "I watched it."
Current status:
The Cleveland Division of Police Use of Deadly Force Investigation Team is looking into her death.
The officers were not placed on leave pending the investigation, a police spokesperson told BuzzFeed News.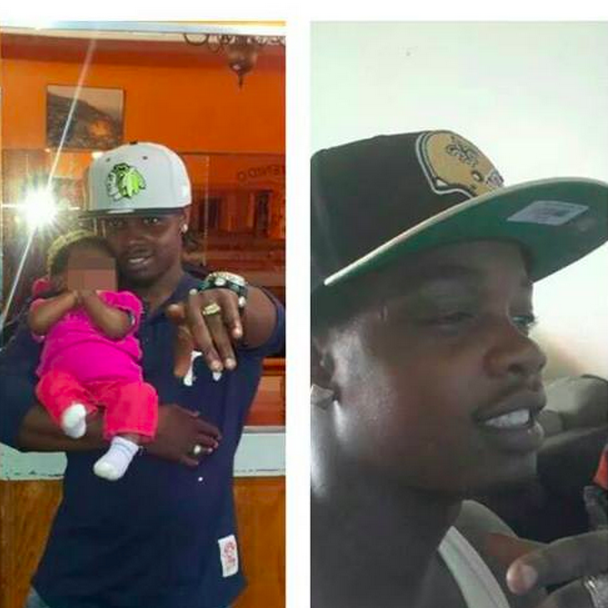 Incident:
Akai Gurley, a 28-year-old father of a 2-year-old girl, was shot and killed by a police officer while he was walking in a dimly lit New York City public housing stairwell with his girlfriend.
Officer Peter Liang and his partner were patrolling the stairwells of the Pink Houses, in Brooklyn, which had seen a recent spate of violent crimes. Gurley and his girlfriend, Melissa Butler, were walking up the darkened stairwell when Liang shot Gurley in the chest. Gurley was later pronounced dead in a hospital.
Police Commissioner William Bratton said the shooting was a caused by an "accidental discharge" of Liang's gun. Bratton called the incident an "unfortunate accident" and said that Gurley was "a total innocent" who was only "trying to walk down the stairwell."
According to a New York Daily News report, Liang texted his union rep instead of calling in for help after shooting Gurley. However, a union spokesperson denied the claim, saying none of the union's delegates in the area received such a text. The Daily News also reported that both Liang and his partner could not be reached for six and half minutes after the shooting and that they were unclear about their exact location.
Current status:
Liang, a probationary officer who had been on the job for less than 18 months, was stripped of his gun and badge and placed in a different function pending an investigation.
Brooklyn District Attorney Ken Thompson said he planned to impanel a grand jury to look into Gurley's death.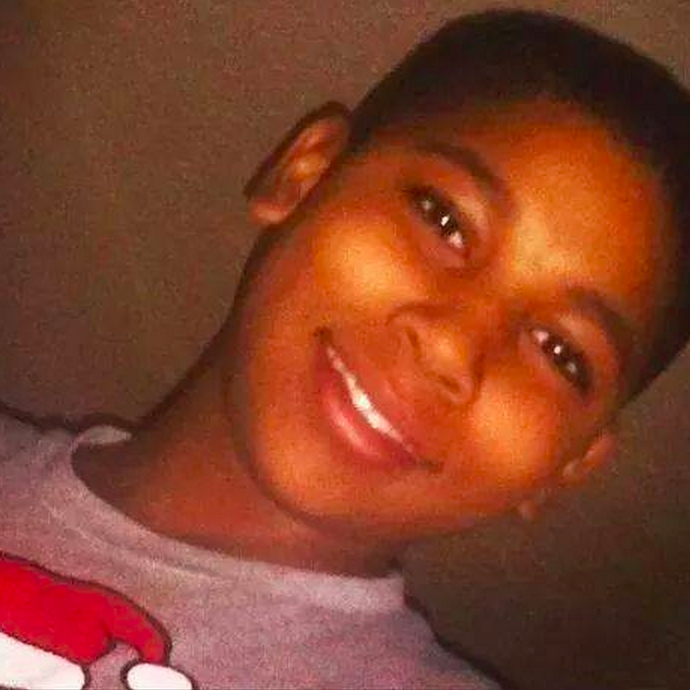 Incident:
Tamir Rice, 12, was fatally shot by Cleveland police who mistook his toy gun for a real weapon.
Officer Frank Garmback and rookie Officer Timothy Loehmann responded to a 911 caller who saw Rice pointing a gun, which the caller said was "probably fake," in a park. Before their car pulled to a stop within feet of Rice, Loehmann opened the passenger side door and shot the child in his torso.
Police said Rice had reached for the gun at his waist when the officers asked him to raise his hands. After the shooting, officers waited four minutes before administering first aid.
Rice was later transported to a hospital but died after surgery.
A video of the shooting released by the police department showed that Loehmann shot Rice within two seconds of arriving on the scene. The officers said they feared for their lives and believed the 12-year-old was reaching for his gun.
BuzzFeed News revealed that Loehmann was almost fired from his former patrolman job in Independence, Ohio, and was described as emotionally unstable and unable to properly use a firearm.
Loehmann returned to work after being placed on administrative leave, but is not back on patrol.
A separate Department of Justice investigation revealed that the Cleveland Police engaged in "a pattern or practice of using excessive force" — in violation of the Fourth Amendment of the U.S. Constitution — over three years. The department examined nearly 600 use-of-force incidents between 2010 and 2013 and announced its findings this month.
Current status:
Rice's mother, Samaira Rice, hired Benjamin Crump, the lawyer for the families of Trayvon Martin and Michael Brown, and said she wants the cop who shot her son to be convicted. The Rice family has also filed a lawsuit against the officers and the City of Cleveland for the wrongful death of the boy.
Dec. 2: Rumain Brisbon, 34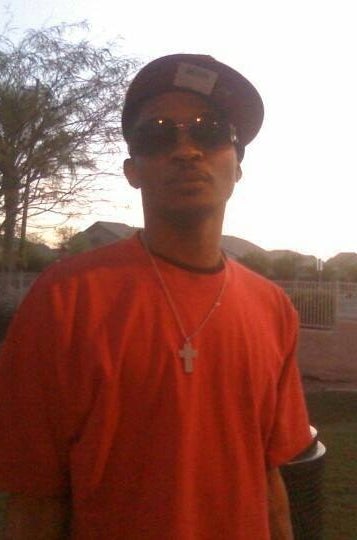 Incident:
Rumain Brisbon, 34, was shot and killed by a police officer in Phoenix after the officer mistook his pill bottle for a weapon.
Police were responding to a tip of a potential drug deal in a black SUV outside an apartment complex. The officer found Brisbon in the car and asked him to show his hands. According to the police, Brisbon put his hands in his pocket, prompting the officer to draw his weapon. Brisbon took off and was chased by the officer, and a struggle ensued inside the apartment complex.
Sgt. Trent Crump, a Phoenix police spokesman, said that during the struggle the officer grabbed Brisbon's left hand, which was in his pocket, and repeatedly told Brisbon to keep his hand there. "The officer believed he felt the handle of a gun while holding the suspect's hand in his pocket," Crump said.
When Brisbon did not comply, the officer fired two shots. Later, the officer found a bottle of oxycodone pills in Brisbon's pocket. No guns were found on his person, but investigators said they found a handgun and marijuana in the SUV.
Brisbon, a father of four, has prior convictions for driving under the influence, marijuana possession, and burglary.
Brisbon's family said he was at the apartment complex to drop off fast food for his children. The Arizona Republic reported that French fries were strewn outside the apartment.
"What happened to Tasers or pepper spray?" Brandon Dickerson, Brisbon's friend who was with him in the SUV before the shooting, told ABC 15. "I want a conviction. When was the last time an officer was charged for killing someone?"
Current status:
Marci Kratter, an attorney for Brisbon's family, said they are considering a wrongful death lawsuit.
"I'm not sure why a lone police officer would have felt the need to go in there," Kratter told the Washington Post. "If the officer felt a pill bottle and believed it was a butt of a handgun, it calls into question his competence because I don't know anyone who can mistake a plastic bottle for a butt of a gun. How much larger is a gun than a pill bottle?"