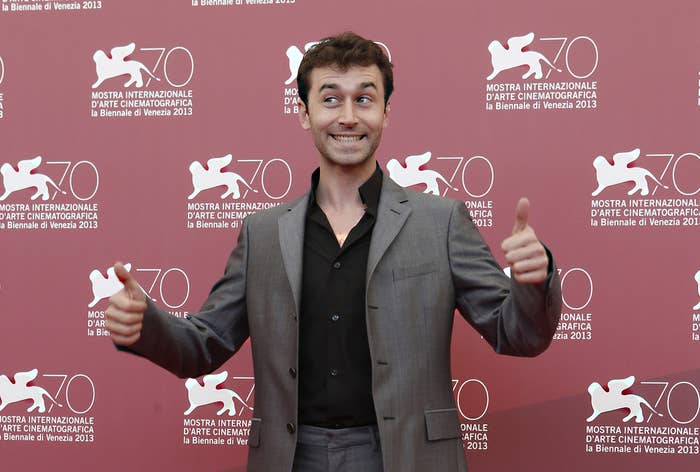 After porn actor James Deen was accused of rape by his ex-girlfriend Stoya on Nov. 28, other women have come forward with allegations that Deen sexually assaulted and abused them.
Deen, 29, responded to Stoya's allegations on Twitter, calling them "false and defamatory." He also said, "I respect women and I know and respect limits both professionally and privately."
Deen has not responded to accusations by other women.
Some major porn companies have either severed all ties with Deen or have "suspended" their relationship with him in the wake of the allegations.

The Frisky, a women's blog, also announced it would no longer publish Deen's sex advice column.
These are all the women who have accused Deen of sexual abuse.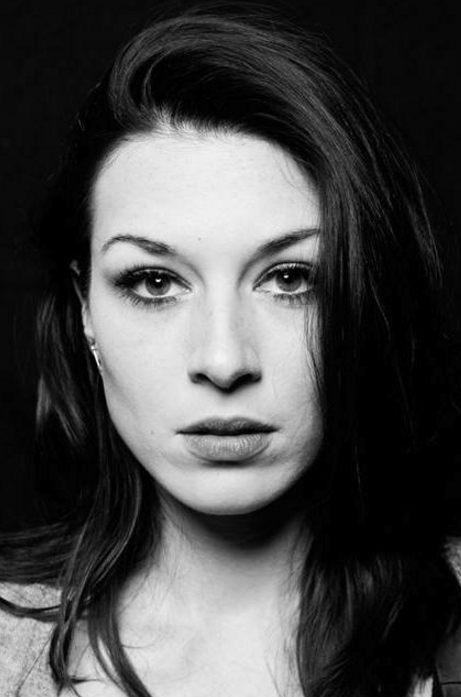 Stoya, who is also a porn actor, tweeted that she was sick of seeing "people idolizing the guy who raped [her] as a feminist."
In another tweet, she said, "James Deen held me down and fucked me while I said no, stop, used my safeword. I just can't nod and smile when people bring him up anymore."
Another of Deen's ex-girlfriends, Joanna Angel, tweeted her support to Stoya, saying, "I'm here for you."
Tuesday night, Stoya tweeted her support for the other women who have come forward with allegations against Deen, saying: "I believe @AshleyFires. I believe Tori Lux. I believe T.M."
Stoya then tweeted on Wednesday, "I believe @Amber_Raynexxx. I believe @korapeters. I believe @JoannaAngel."
Deen called Stoya's allegations "false and defamatory" on Twitter.
Tori Lux: Nov. 30, 2015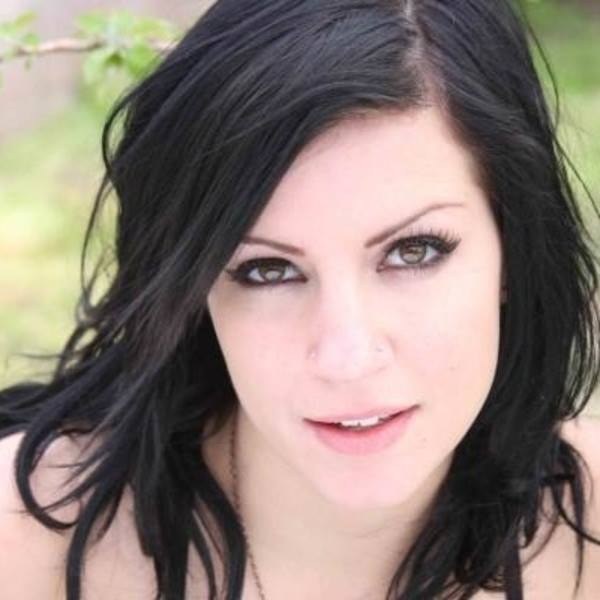 In a statement provided to BuzzFeed News, Tori Lux, who described herself as a former adult performer, alleged that Deen "ruthlessly attacked and degraded" her while shooting at a "major porn studio" in 2011.
This is her statement describing the alleged attack:
While James wasn't performing with me that day, he was present on set, and almost immediately after I'd finished my scene James began to antagonize me. I hadn't even had time to dress myself when he began to ask, with a smirk on his face, "Tori Lux, would you like to sniff my testicles?" "Nope," I replied in a neutral tone. "I'll repeat myself - Tori Lux, would you like to sniff my testicles?" he asked, more aggressively this time. I replied with a firm "No," in order to establish my boundary, which James then disregarded by grabbing me by the throat and shoving me down onto a mattress on the floor.

He then straddled my chest, pinning down my arms with his knees and raised his hand above his head, swinging it down and hitting me in the face and head with an open palm. He did this 5 or 6 times, hard, and finally got off of me. I stood up, disoriented, my jaw sore, and before I could collect myself, he grabbed me by my hair and shoved me to my knees, forcing my face into his crotch several times before shoving me to the floor. I was completely stunned, having no idea how to react. I felt pressured to maintain a professional demeanor, this being a major porn set, with other people present and failing to intervene.
Lux said the alleged assault by Deen left her "with mental wounds that took years to heal."
She said she came forward with her story to open people's minds to the issues of "stigma and safety within the sex industry."
Ashley Fires: Nov. 30, 2015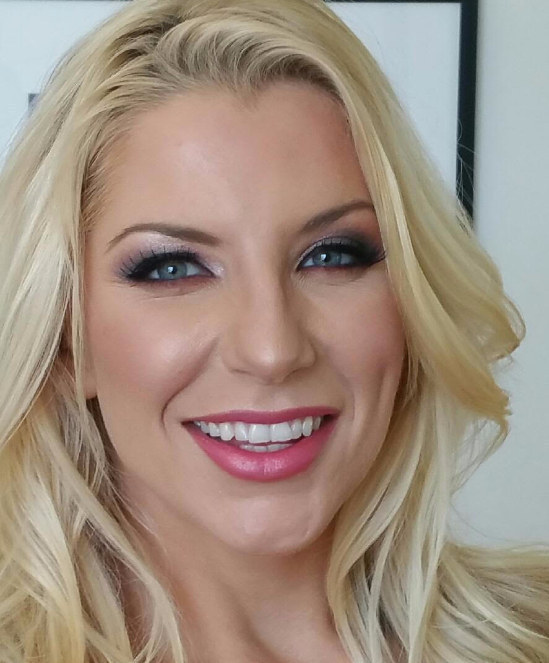 Fires, a porn actor since 2002, alleged that Deen sexually attacked her in the communal bathroom at the San Francisco headquarters of Kink, a BDSM porn company, in 2012 or 2013, the Daily Beast first reported.
In an interview with BuzzFeed News, Fires alleged that Deen came up behind her while she was still naked, and pushed her into the sink, bending her over.
"I felt that he had an erect penis," Fires said. She turned around, she said, and he put his arms around her. "When I see that it's him, I'm, like, 'James, no. What are you doing? Stop it! No, no, no, no, no!' He held me for a second. I said, 'No, James!'" When she wriggled free, Fires said, Deen told her that if she changed her mind, she should come to his room.
Fires said that after the alleged encounter she publicly refused to work with Deen who was the only one on her "no list."
T.M.: Nov. 30, 2015
A woman identified by her initials. T.M., told LAist that Deen sexually assaulted her at a party in a Las Vegas hotel in 2009.
T.M. said she met Deen at the AVN Adult Entertainment Expo at the Venetian when she was a 21-year-old writer for an adult media outlet. She said she met Deen through his then-girlfriend, Joanna Angel, and she described the actor as "friendly, charming and flirtatious."
She said she then saw Deen at a party in one of the hotel's suites after she had been drinking with co-workers and friends.
"As soon as I walked [into the party], Deen saw me," T.M. told Laist. "He didn't say anything. He grabbed me in front of the entire party and took me into a side room. I definitely said no, but I was also super scared. There was a crowd of his friends and fans [in the room]. He forced me to [perform oral sex on him] and had sex with me. As soon as he was done, he walked away. I was kind of in shock and I was embarrassed, so I just left, and I didn't tell anyone."
T.M. said she didn't tell anyone about the alleged assault then as she blamed herself and didn't want it to affect her career or her friends' careers.
"And I didn't tell the people around me who had seen it that I didn't want it, because here's this person who's important in the industry who's dating my friend and is involved business-wise with people I worked with," she told LAist.
Amber Rayne: Dec. 2, 2015
Rayne, a porn actor, told The Daily Beast that Deen punched her face and started "going crazy on my butt" to the point where she said she bled heavily and required stitches.
She said the alleged encounter occurred while she was filming a scene with Deen for a 2006 movie titled No Swallowing Allowed.
"We were in piledriver, he was fucking me in the ass and I said something like, 'Yeah fuck me like that you son of a bitch,'" Rayne told The Daily Beast. "His face twisted and he came down on my face two times—close-fisted. I was punched in the face while he was still in my ass and then he starts going crazy on my butt—extreme, brutally fucking it. He just starts shoving things in to the point where he ripped it and I bled everywhere. There was so much blood I couldn't finish the scene."
Rayne said she remembered the director, Chico Wang, saying, "Oh shit."
While describing the scene in an online forum, Wang later said, "The tone of the movie is essentially light and breezy but it seemed that I went a bit overboard when one of the girls, Amber Rayne, suddenly couldn't finish her scene because of backdoor problems. Fortunately she wanted the loads in a very special place. Her choice."
According to Rayne, she decided to continue filming and shot a multiple-guy blow job scene without Deen.
Rayne said she later received stitches for her injuries.
The actor said she has since developed a friendship with Deen after they continued to work together, but decided to come forward because "this did happen, and it happened to other people that I know and love."
Kora Peters: Dec. 2, 2015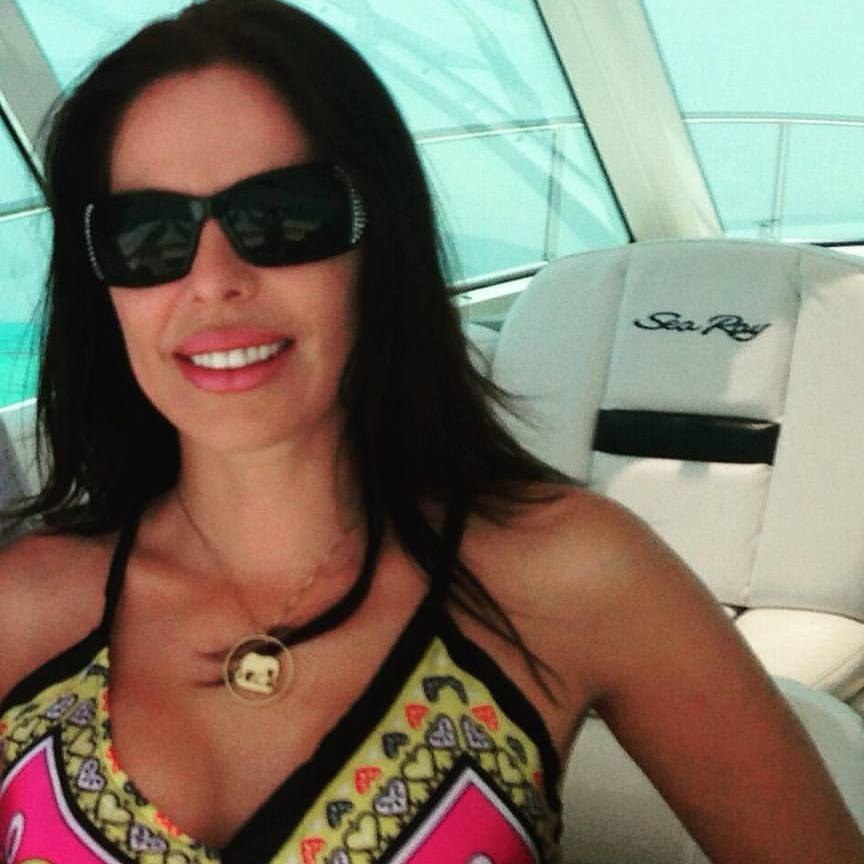 Peters, who described Deen as a "woman hater," tweeted, "I've had my issues with him forcing #anal sex on set."
In another tweet, the porn actor alleged that Deen "held me down by my throat and raped my ass during a b/g scene & I got yelled at for crying cuz it "ruined the scene.'" She added, "I was assaulted by James as well, and nobody would help me."
Peters described the alleged assault by Deen to The Daily Beast. She said it was supposed to be regular boy/girl scene as anal was one of her "no's."
She said, "James [Deen] kept trying to get inside my ass but I kept pushing him away, so he choked me then he slammed my face down into the couch and forced himself in my ass anyway."
According to her, the crew "all high-fived him and told him what a great job he did getting an anal scene for the price of a boy/girl scene."
When Peters said she told her agent what happened, "he said I should feel honored that James wanted me so badly because he was one of the best male performers."
Peters told The Daily Beast that she has since avoided working with Deen and came forward with her story to prevent this from happening to others. "It's crazy how I was the one under attack and James got accolades for raping me on set," she said.
A representative for James Deen did not respond to BuzzFeed News' request for comment.
Joanna Angel: Dec. 2, 2015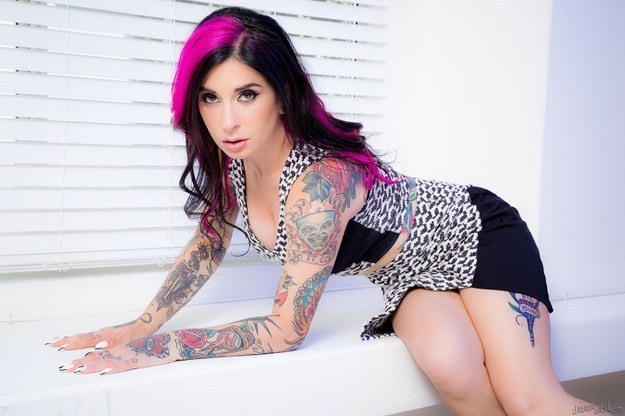 Joanna Angel went on The Jason Ellis Show on Sirius XM on Wednesday and described her relationship with Deen, whom she dated from 2005 through 2011.
Angel met Deen in her early days in pornography and said she was drawn to him in part because of his work in BDSM, about which she was curious.
"I liked the aggressive way that he had sex," Angel said. She described herself as "shy, awkward, nervous," and "sexually inexperienced."
When they moved in together Angel said she "started seeing red flags," saying he was "extremely controlling" of who she worked with and what she was doing. He would verbally abuse her, she said, telling her she looked like a "fucking whore."
She said their sex became "more painful, and less pleasurable." She described one instance when Deen allegedly dragged her by her hair into the bathroom. He filled the sink with water, and, she said, "He started dunking my head in the water while he was fucking me." She was OK with it at first. But then he allegedly held her underwater and wouldn't let her up even though she was tapping him. "It started to feel like forever," she said. "I thought, I'm going to die here."
She alleged that she woke up multiple times at night to find Deen on top of her, choking her in his sleep. She said she would be screaming, and he would not wake up: "It was like a ghost was on top of me." The next day, she said, he wouldn't remember doing it.
Angel eventually went into therapy.
Nicki Blue: Dec. 3, 2015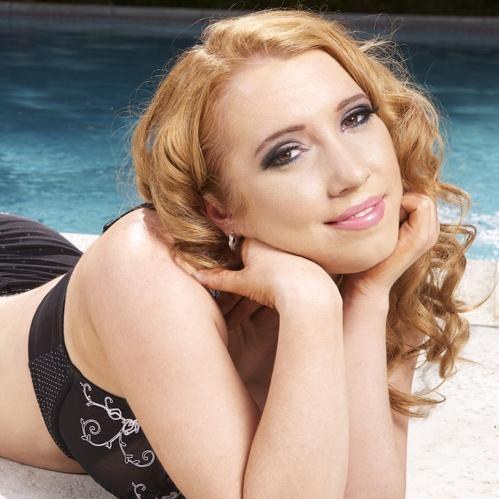 Nicki Blue told the Daily Mail Online that she met Deen when she was 21, at Kink Castle in San Francisco. She said he performed in her first shoot in 2011; she found some of his on-set behavior aggressive, but she said she was too inexperienced to know whether this was the norm. Later, at a party, she said that he initiated some "light fetish play" with her, and she began performing oral sex on him. He soon became so rough with her that she began choking, Blue said, and when she tried to communicate with him, she remembered Deen pushing her head down so she couldn't speak. Blue said he then urinated in her mouth, which upset her, and also made her embarrassed to come forward with her story. She said he then put a "beer bottle up my ass."
Blue told the Daily Mail that she complained about his behavior at Kink in an online forum set up by the company, and her post was deleted. "After that I gave up, I thought 'whatever, nothing is going to happen,'" she said. A representative for the company said they are currently investigating the alleged incident and had not located a record of the forum post Blue mentioned, but that such a post would not have been "dealt with lightly."
Blue decided not to go to the police because she felt her claims would not be taken seriously.
A publicist for Deen did not immediately respond to BuzzFeed News' request for a comment.
Holly Jee, a former porn actor known as Miss Genocide, told BuzzFeed News that Deen choked her so hard during a scene that she passed out.
As first reported by the Laist, Jee said that she met Deen in her early 20s in 2009 when he was dating Joanna Angel, who has also alleged that Deen used to choke her in her sleep.
Jee said she was shooting the first adult scene of her career with Angel's company, Burning Angel. She said Deen was very involved in the direction and editing of the company's movies.
She alleged that before filming a point-of-view (PoV) scene with Deen, he did not prepare her for what was about to happen and did not instruct her about breath play which involves restricting the flow of oxygen to enhance sexual pleasure.
She said that she has always been asked whether she's comfortable with things before doing a scene on every other set. "That did not happen this time," she said.
She told BuzzFeed News that she and Deen were shooting the PoV scene alone as the others, including Angel, had gone out to get food.
"He seemed really caring at first," she said. "Then he put the camera down and started choking me until I passed out."
Jee said that she "didn't have the courage to speak out in the moment" and stop him. "I was more of a quiet person then and I was in my early 20s in New York City. I was really scared and it was my first attempt at doing this," she said.
Jee said that after she regained consciousness, Deen picked the camera back up and continued shooting.
She alleged that he put the camera down and choked her for "his own sick gain" and it had "nothing to do with the scene."
Jee told the Laist that she did not tell anyone what happened for fear of being blacklisted in the industry where Deen was a "big commodity."
She said that she witnessed Deen's abusive and aggressive behavior towards his then-girlfriend Joanna Angel.