The recent passage of anti-LGBT legislation in North Carolina and Mississippi has triggered protests and growing corporate backlash, with some companies refusing to expand in the states and high-profile performers canceling events.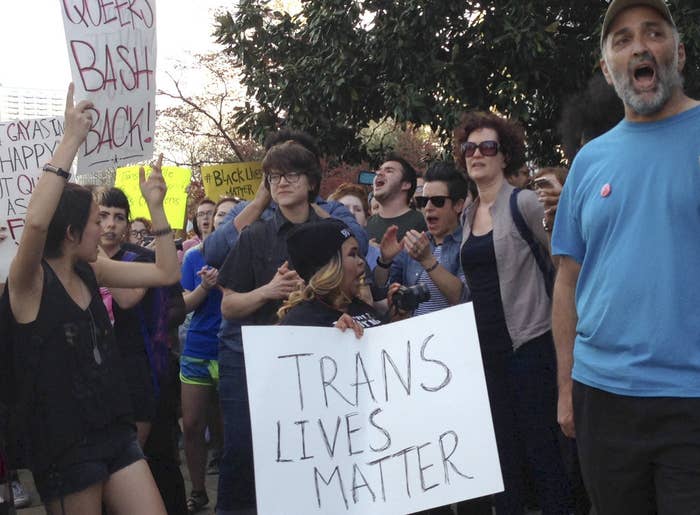 North Carolina lawmakers passed House Bill 2 on March 23, which overrides local LGBT nondiscrimination ordinances in the state and bans transgender people from certain restrooms.
And on March 30, Mississippi Gov. Phil Bryant signed into law House Bill 1523, which protects people, religious organizations, and certain businesses that refuse services due to their religious opposition to same-sex marriage, and also protects those who object to transgender people and refuse to recognize their gender identity.
Maroon 5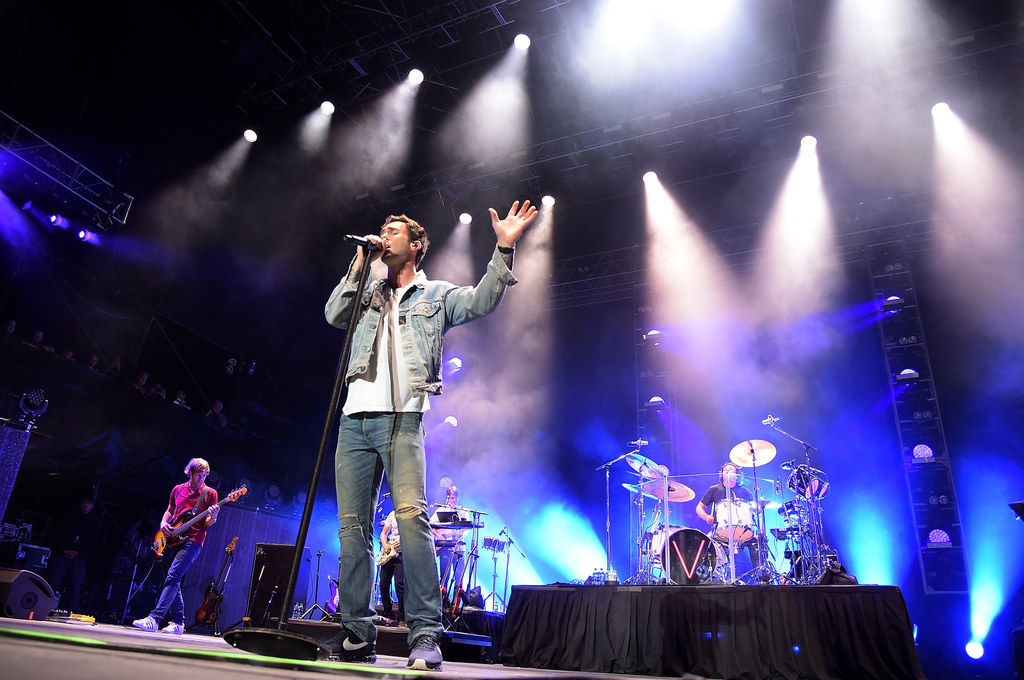 The pop rock band announced on Friday, May 20 that it had cancelled its performances in Charlotte and Raleigh in light of House Bill 2.
"This was a difficult decision for us to make as a band," their statement read. "We don't want to penalize our fans in North Carolina by not performing for them, but in the end it comes down to what we feel is morally right as we feel everyone should be treated equally."
Nick Jonas and Demi Lovato
Singers Nick Jonas and Demi Lovato canceled tour appearances in North Carolina because of HB2, Jonas announced on social media on April 25.
The pair had been due to perform as part of their "Honda Civic: Future Now" tour in Charlotte on June 30 and in Raleigh on July 2.
"North Carolina's discriminatory HB2 law is extremely disappointing, and it takes away some of the LGBT community's most basic rights and protections," Jonas wrote. "But we will not allow this to stop us from continuing to make progress for equality and acceptance."
Pearl Jam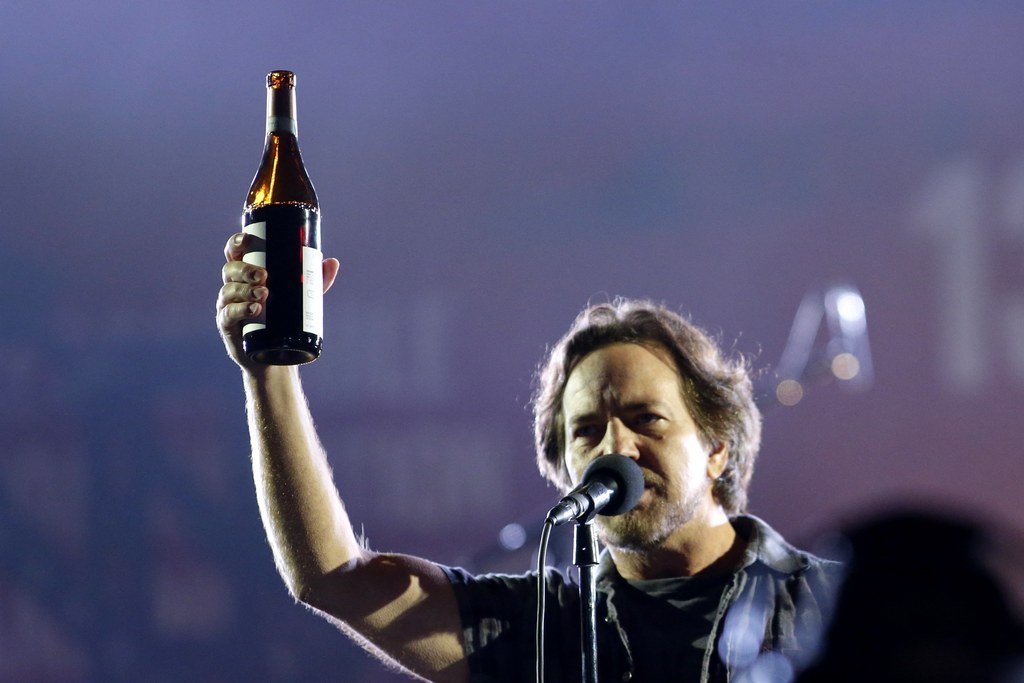 The Seattle rock icons announced in a statement they were canceling their April 20 show in Raleigh, North Carolina, saying "the HB2 law that was recently passed is a despicable piece of legislation that encourages discrimination against an entire group of American citizens."
The band said they will be contributing money to groups within the state who are working to overturn HB2, including the North Carolina chapter of the NAACP and the LGBT Center of Raleigh.
The full statement:
It is with deep consideration and much regret that we must cancel the Raleigh show in North Carolina on April 20th.

This will be upsetting to those who have tickets and you can be assured that we are equally frustrated by the situation.

The HB2 law that was recently passed is a despicable piece of legislation that encourages discrimination against an entire group of American citizens. The practical implications are expansive and its negative impact upon basic human rights is profound. We want America to be a place where no one can be turned away from a business because of who they love or fired from their job for who they are.

It is for this reason that we must take a stand against prejudice, along with other artists and businesses, and join those in North Carolina who are working to oppose HB2 and repair what is currently unacceptable.

We have communicated with local groups and will be providing them with funds to help facilitate progress on this issue.

In the meantime we will be watching with hope and waiting in line for a time when we can return.

Perhaps even celebrate.

With immense gratitude for your understanding,

Pearl Jam
Cirque du Soleil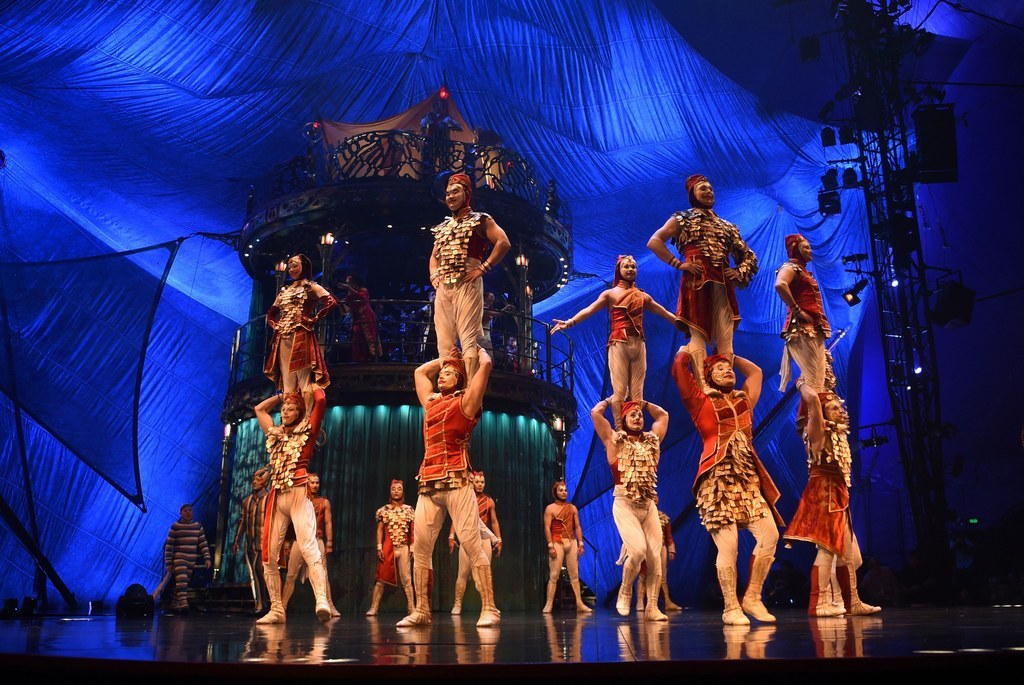 The internationally-acclaimed, Canada-based circus troupe announced on April 15 that it had suspended its performances in three North Carolina cities due to House Bill 2.
"Cirque du Soleil strongly believes in diversity and equality for every individual and is opposed to discrimination in any form. The new HB2 legislation passed in North Carolina is an important regression to ensuring human rights for all," its statement read.
The company added that it had therefore decided to cancel its performances in Greensboro, Raleigh, and Charlotte, which had been scheduled for April, June, and July, respectively.
Cirque du Soleil said that its belief in equality for all "is a principle that guides us with both our employees and our customers. We behave as change agents to reach our ultimate goal of making a better world with our actions and our productions."
Customers who purchased tickets to the now-cancelled shows will be automatically reimbursed.
Ringo Starr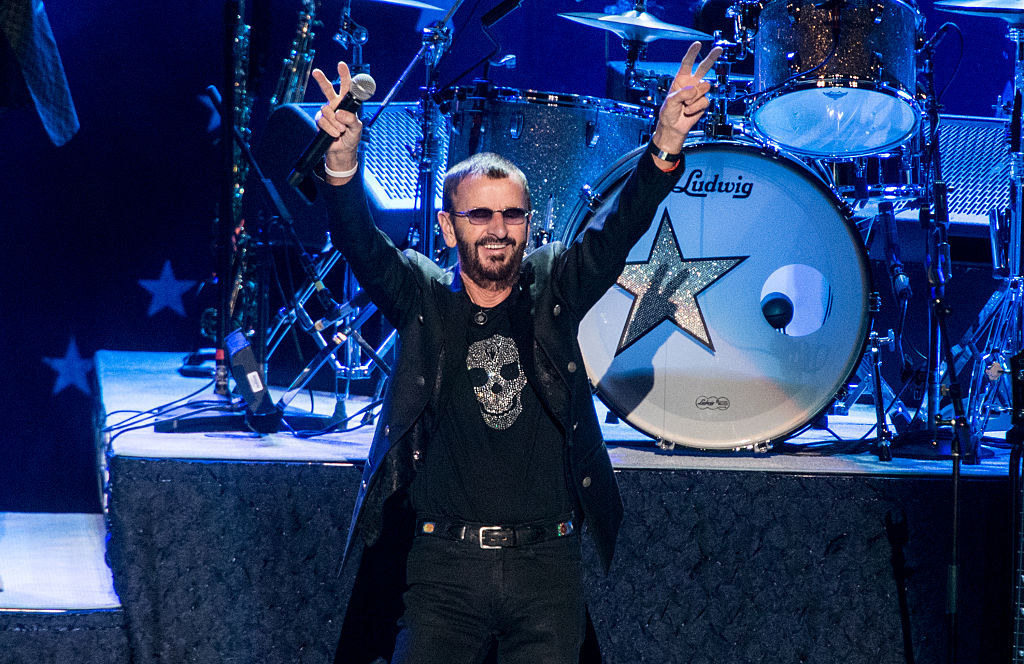 The former Beatles drummer on Wednesday announced that he had cancelled his performance in Cary, North Carolina over House Bill 2. The show was originally schedule to take place on June 18.
"I'm sorry to disappoint my fans in the area, but we need to take a stand against this hatred. Spread peace and love," he said in a statement posted on his Facebook page.
The musician went on to say that the legislation potentially opened the door for widespread discrimination because of the limitations it placed on anti-discrimination laws.
"How sad that they feel that this group of people cannot be defended," Starr said.
Read the full statement here.
PayPal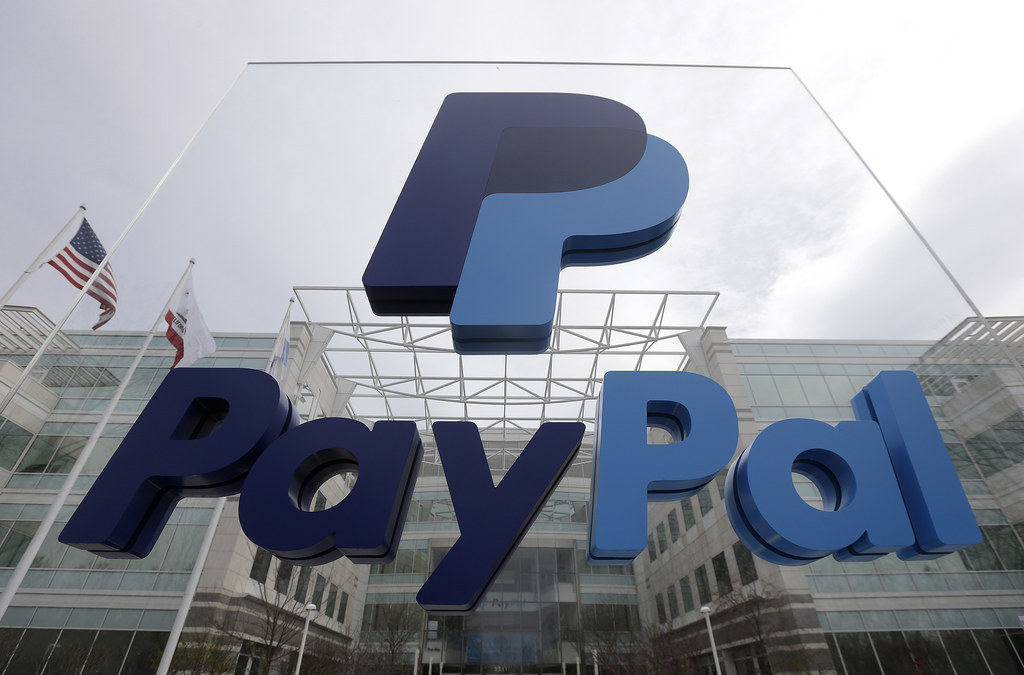 PayPal canceled its plans on April 5 to open a new global operations center in Charlotte that would have employed more than 400 people.
"In the short time since then, legislation has been abruptly enacted by the State of North Carolina that invalidates protections of the rights of lesbian, gay, bisexual, and transgender citizens and denies these members of our community equal rights under the law," the company said in a statement from president and CEO Dan Schulman.
"The new law perpetuates discrimination and it violates the values and principles that are at the core of PayPal's mission and culture. As a result, PayPal will not move forward with our planned expansion into Charlotte."
Deutsche Bank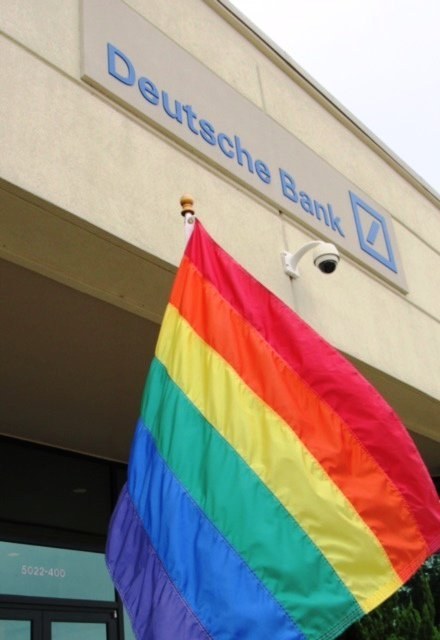 Deutsche Bank announced on April 12 that it was freezing plans to create 250 new jobs in North Carolina due to the state's anti-LGBT law.
The German global banking giant employs some 900 people at its software application development center in Cary, North Carolina, but said it was freezing plans for an expansion of jobs there in protest against the law.
"We take our commitment to building inclusive work environments seriously," Co-CEO John Cryan said in a statement. "We're proud of our operations and employees in Cary and regret that as a result of this legislation we are unwilling to include North Carolina in our U.S. expansion plans for now.
"We very much hope that we can re-visit our plans to grow this location in the near future," he said.
Bruce Springsteen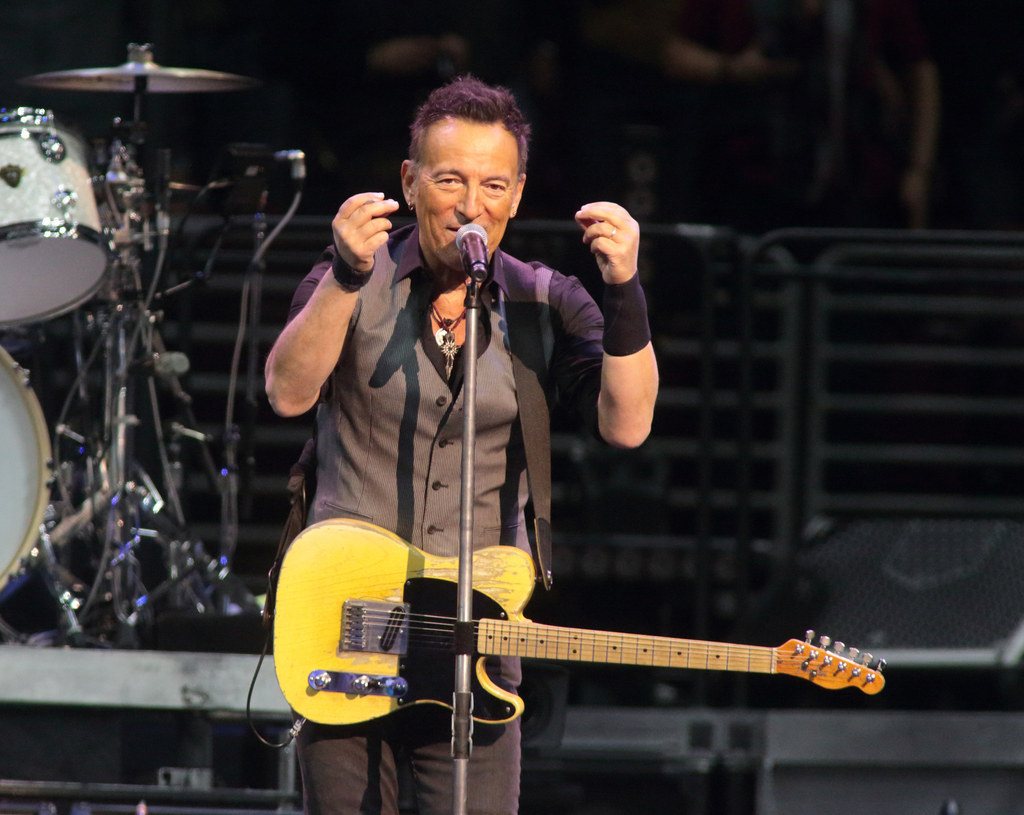 Springsteen canceled his April 10 concert in Greensboro, saying in a statement that the legislation was an "attempt by people who cannot stand the progress our country has made in recognizing the human rights of all of our citizens to overturn that progress."
He said he was canceling the performance "to show solidarity" with the groups, businesses, and individuals who were fighting against the law.
"Some things are more important than a rock show and this fight against prejudice and bigotry — which is happening as I write — is one of them," Springsteen said. "It is the strongest means I have for raising my voice in opposition to those who continue to push us backwards instead of forwards."
Conventions in Charlotte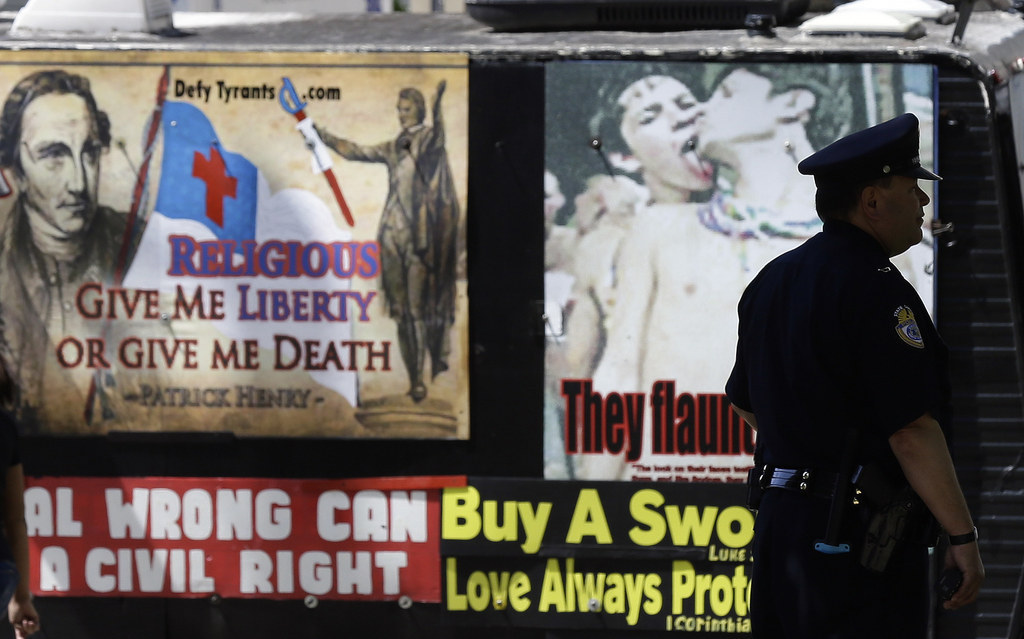 At least 13 conventions in Charlotte were canceled over concerns over the bill, city officials told the Charlotte Observer.
Four groups had canceled booked events, and nine others who were considering the city backed out, Charlotte Regional Visitors Authority spokeswoman Laura White told the Observer. Another 29 were on a "hesitant/concerned list."
If the 29 groups — representing professional associations, trade shows, and corporate events — decided to back out, the city would lose more than 103,000 hotel nights, White said.
In a March 28 statement, Charlotte Regional Visitors Authority CEO Tom Murray said:
We are extremely concerned about the state legislation in place as we continue to hear negative feedback and potential event cancellations from our customers. Our city has worked incredibly hard to build a thriving visitor economy over the last 20 years, which has welcomed major events and conventions that greatly give back to the city and the state of North Carolina's economy and overall quality of life. This issue is in danger of setting us back from the progress we've made in positioning Charlotte as an attractive, inclusive destination. Our city has long had a track record of creating an environment that not only values diversity, but strongly embraces it. On behalf of the visitor economy that represents one in nine jobs across the Charlotte region, we strongly urge that state and local leaders find a resolution that represents the best interests of our city and state.
High Point Market Attendees
The High Point Market Authority, billed as the largest economic event in North Carolina every year, said in a statement that "hundreds and perhaps thousands of our customers will not attend Market this April," based on the initial response of its attendees to the bill.
"In the last few days, dozens of customers have contacted the High Point Market Authority to inform us that they have cancelled plans to attend the Market in April due to passage of HB2," its statement said. "There are also several campaigns on social media calling for a boycott of the High Point Market this spring."
The market, which claims to generate over 600,000 visitor days to the state every year, with an annual economic impact of $5.38 billion, said that the HB2 is having "a significant economic damage" on the High Point Market and the state's economy.
"We would like to take this opportunity to clearly state that the High Point Market does not discriminate, regardless of race, gender, religion, sexual orientation or gender identity," the statement said. "In fact, we embrace all of our attendees and believe that the diversity of the 75,000 people who attend Market is one of our greatest assets and strengths."
xHamster
The porn site xHamster has restricted access to its website in North Carolina, according to the chief marketing officer, adding that that company "knows what it means to be hypocritically labelled by society."
"Our goal is to fight for the equality for everyone and we will stand our ground," Alexander Hawkins said in an email. "Everybody has a right to their own sexuality and xHamster is there to love and support people the way they are."
Hawkins said that respecting others sexuality may not come easy, but it is something "we must all work together to address."
Etsy, Patagonia, and nearly 1,700 other B Corporations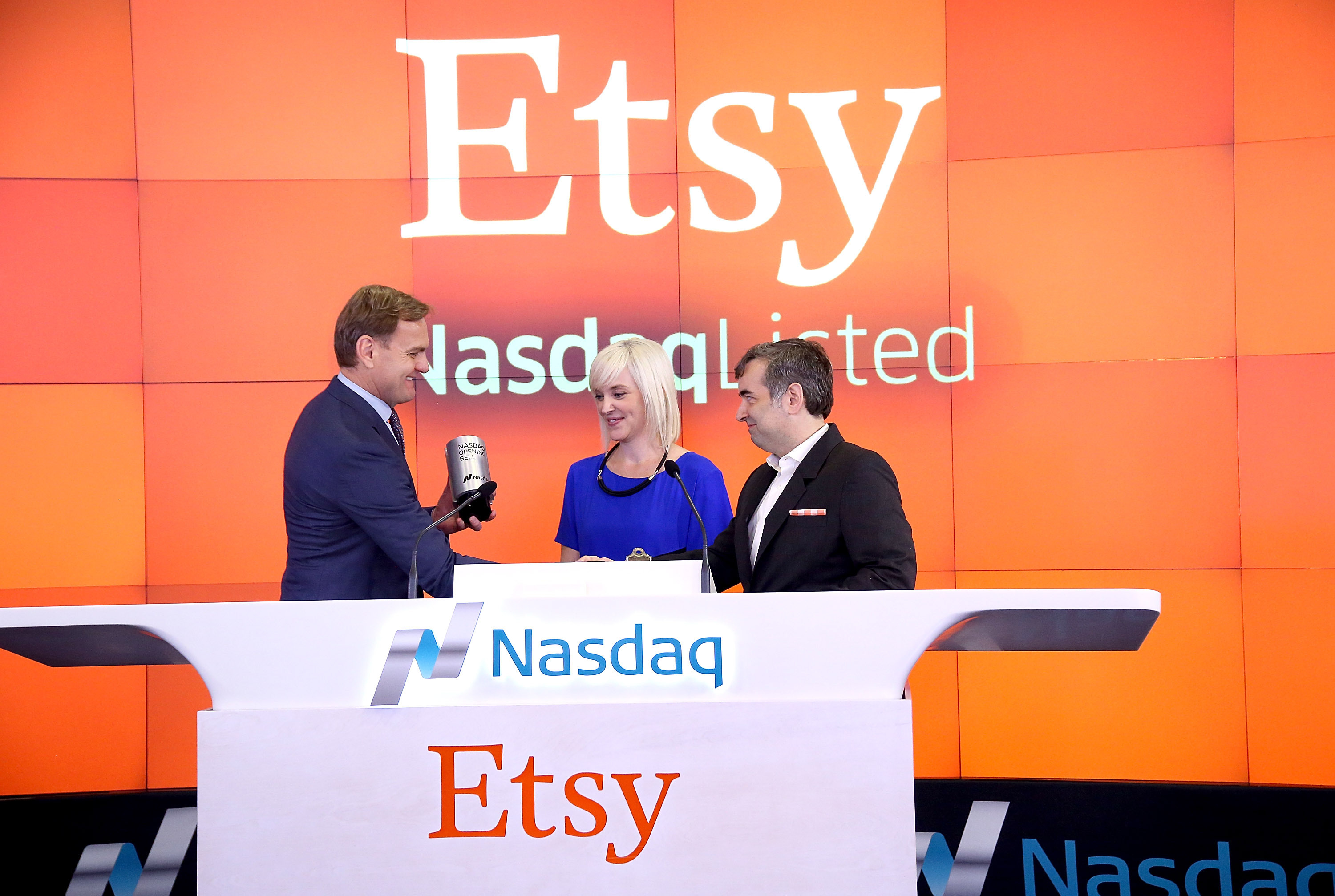 The municipal governments of Salt Lake City and Cincinnati
Through an executive order, Salt Lake City Mayor Jackie Biskupski banned the use of city money to travel to both North Carolina and Mississippi as a protest against the new laws, Fox 13 reported.
The mayor and the local city council also issued an open letter inviting businesses that feel uncomfortable working in states with anti-LGTBQ legislation to move to Utah instead.
For its part, the Cincinnati City Council voted to ban all "non-essential" travel to North Carolina and Mississippi using municipal funds, Fox 19 reported.
In a statement on Facebook, City Councilmember Chris Seelbach said the council would work to bring the "good paying jobs leaving these states because of these egregious laws to Cincinnati."
The governments of New York and Connecticut
New York Gov. Andrew Cuomo signed an executive order on March 28, banning all non-essential state travel to North Carolina.
In a statement, Cuomo said:
"In New York, we believe that all people – regardless of their gender identity or sexual orientation – deserve the same rights and protections under the law. From Stonewall to marriage equality, our state has been a beacon of hope and equality for the LGBT community, and we will not stand idly by as misguided legislation replicates the discrimination of the past. As long as there is a law in North Carolina that creates the grounds for discrimination against LGBT people, I am barring non-essential state travel to that state."
Connecticut Gov. Dannel P. Malloy on March 31, also signed an executive order banning state-funded travel to North Carolina.
In a statement, Malloy said:
"When we see discrimination and injustice, we have to act. This law is not just wrong, it poses a public safety risk to Connecticut residents traveling through North Carolina. That's why I have signed an executive order banning state-funded travel to the state. This law endangers the welfare not just of North Carolina's citizens, but of all people visiting that state."
The American Physical Society
A physics group on Aug. 4 cancelled a 2018 scientific conference in Charlotte over North Carolina's bathroom bill. The American Physical Society atomic physics meeting usually generates about $5 million in tourism revenue for its location city.
"The situation in North Carolina is untenable for trans physicists," said Johns Hopkins University physicist Michael Falk, who chaired a March APS report calling for better welcoming trans and non-gender conforming people in academia.
"It is imperative for APS to continue to uphold its longstanding policy of not locating conferences in places where some members would risk legalized discrimination or criminalization for simply being themselves," he said, in a statement.
APS is one of the world's leading physics organization, with 53,000 members. The 2018 atomic physics group meeting will instead be held in Fort Lauderdale, Florida.
Bryan Adams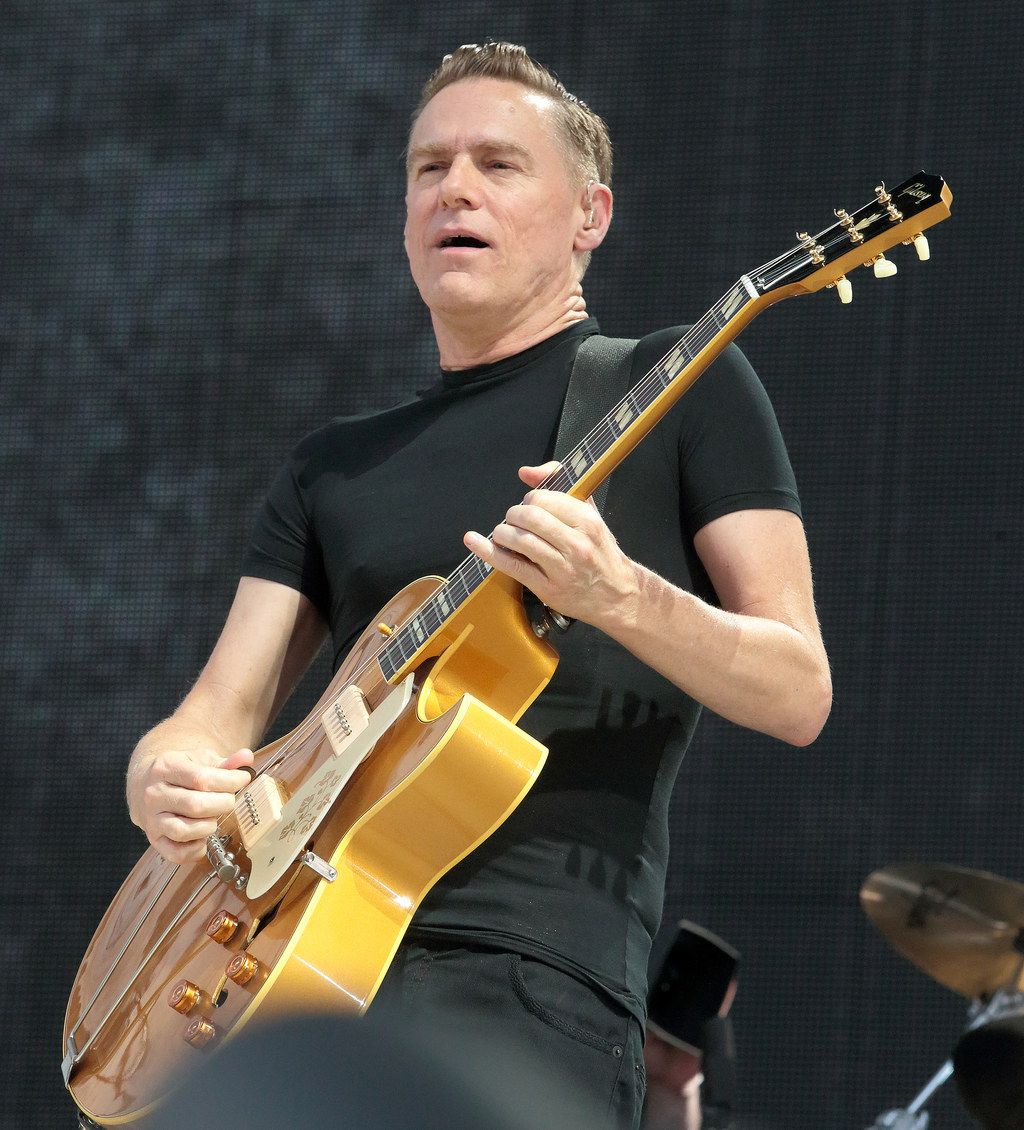 The singer announced Monday that he was canceling his April 14 concert in Biloxi over the "anti-LGBT 'Religious Liberty' bill 1523."
In a statement, Adams said:
I find it incomprehensible that LGBT citizens are being discriminated against in the state of Mississippi. I cannot in good conscience perform in a State where certain people are being denied their civil rights due to their sexual orientation. Therefore i'm cancelling my 14 April show at the Mississippi Coast Coliseum. Using my voice I stand in solidarity with all my LGBT friends to repeal this extremely discriminatory bill. Hopefully Mississippi will right itself and I can come back and perform for all of my many fans. I look forward to that day.
Sharon Stone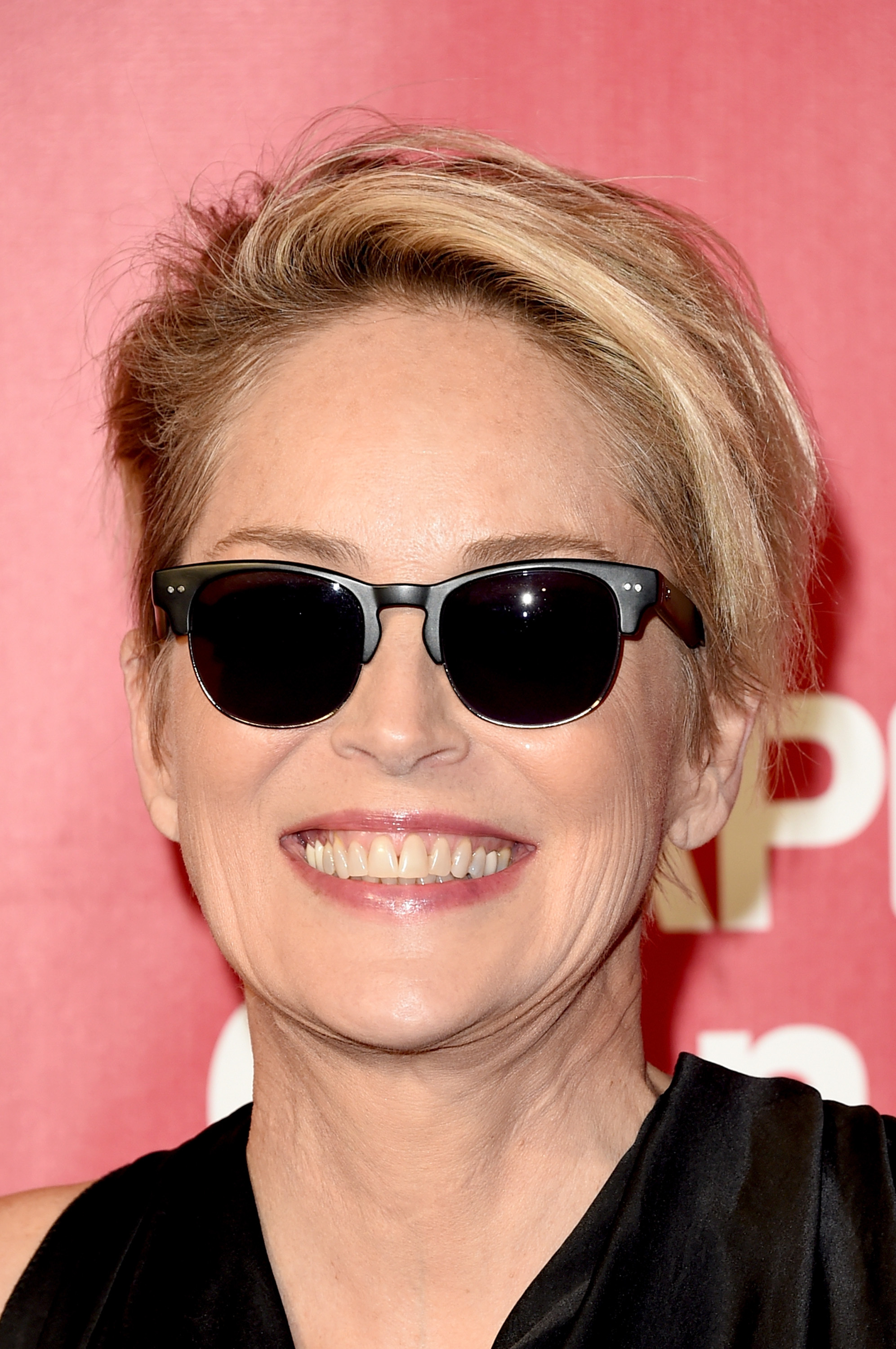 Dan Vergano contributed to this report.