Lt. Gen. Jay Silveria, the superintendent of the Air Force Academy in Colorado, gave a powerful speech to his cadets about racism and diversity after racial slurs were found on the doors of five black cadets' rooms at the academy's prep school.
"If you can't treat someone from another race or a different color skin with dignity and respect, then you need to get out," Silveria said, addressing nearly 5,500 people in the room, including cadets, faculty, and candidate cadets.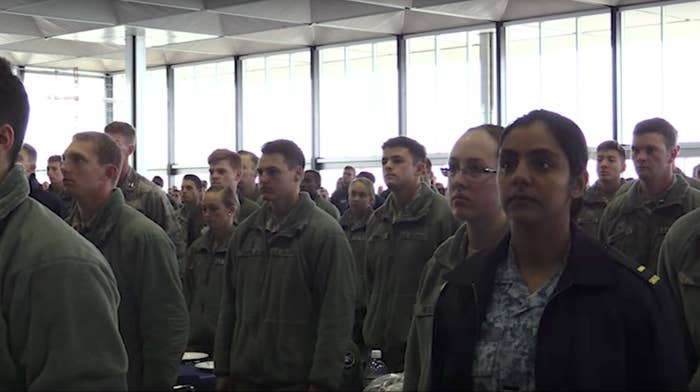 "If you can't treat someone from another gender with dignity and respect, then you need to get out. If you demean someone in any way, then you need to get out," Silveria said.
In one of the most memorable moments of the address, Silveria told the 4,000 cadets standing at attention to grab their cell phones and record the last words of his speech: "If you can't treat someone with dignity and respect, then get out."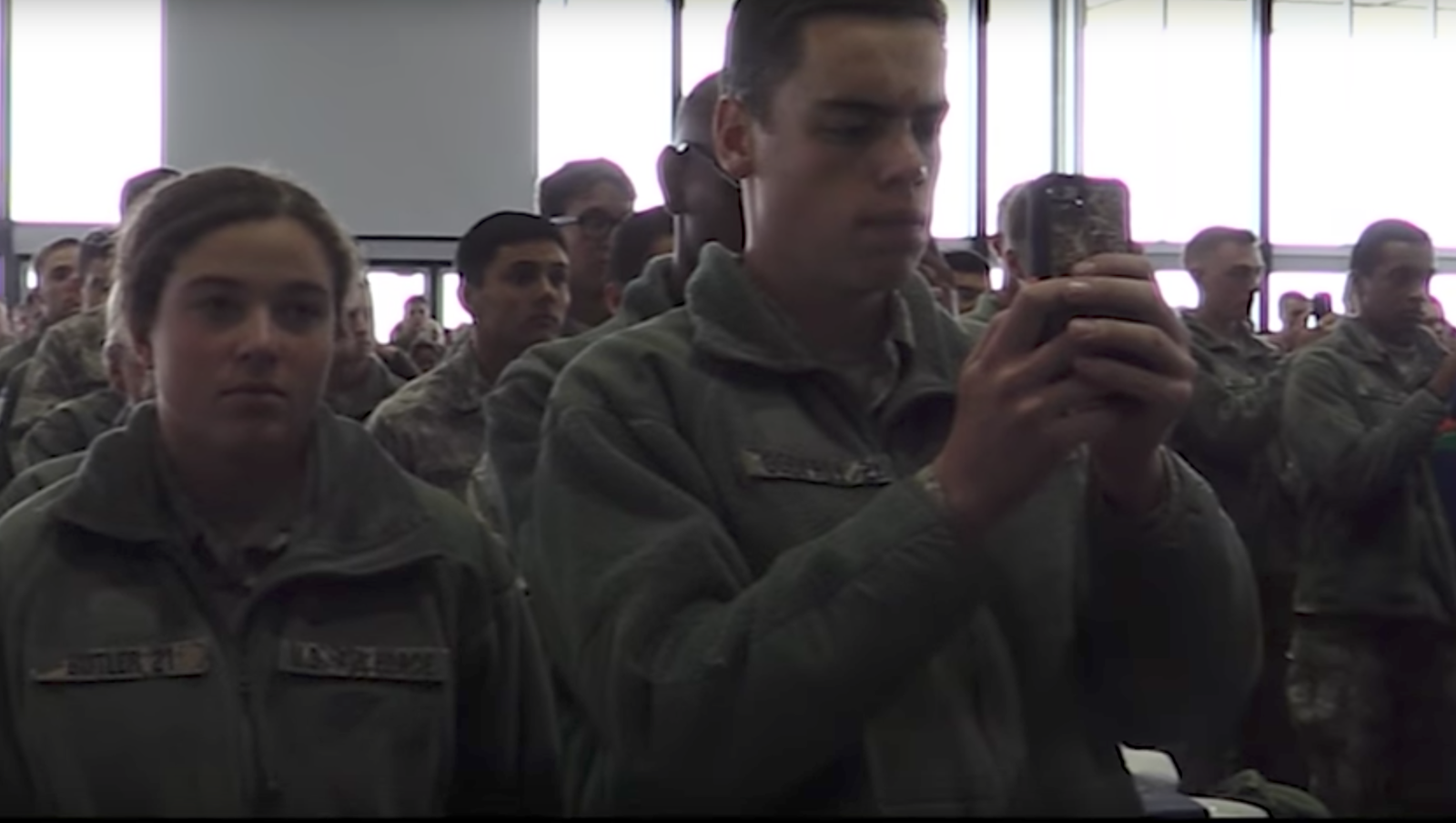 During his five-minute speech, Silveria also emphasized on the importance of diversity: "It's the power that we come from all walks of life, that we come from all parts of this country, that we come from all races, that we come from all backgrounds, gender, all make-up, all upbringing. The power of that diversity comes together and makes us that much more powerful."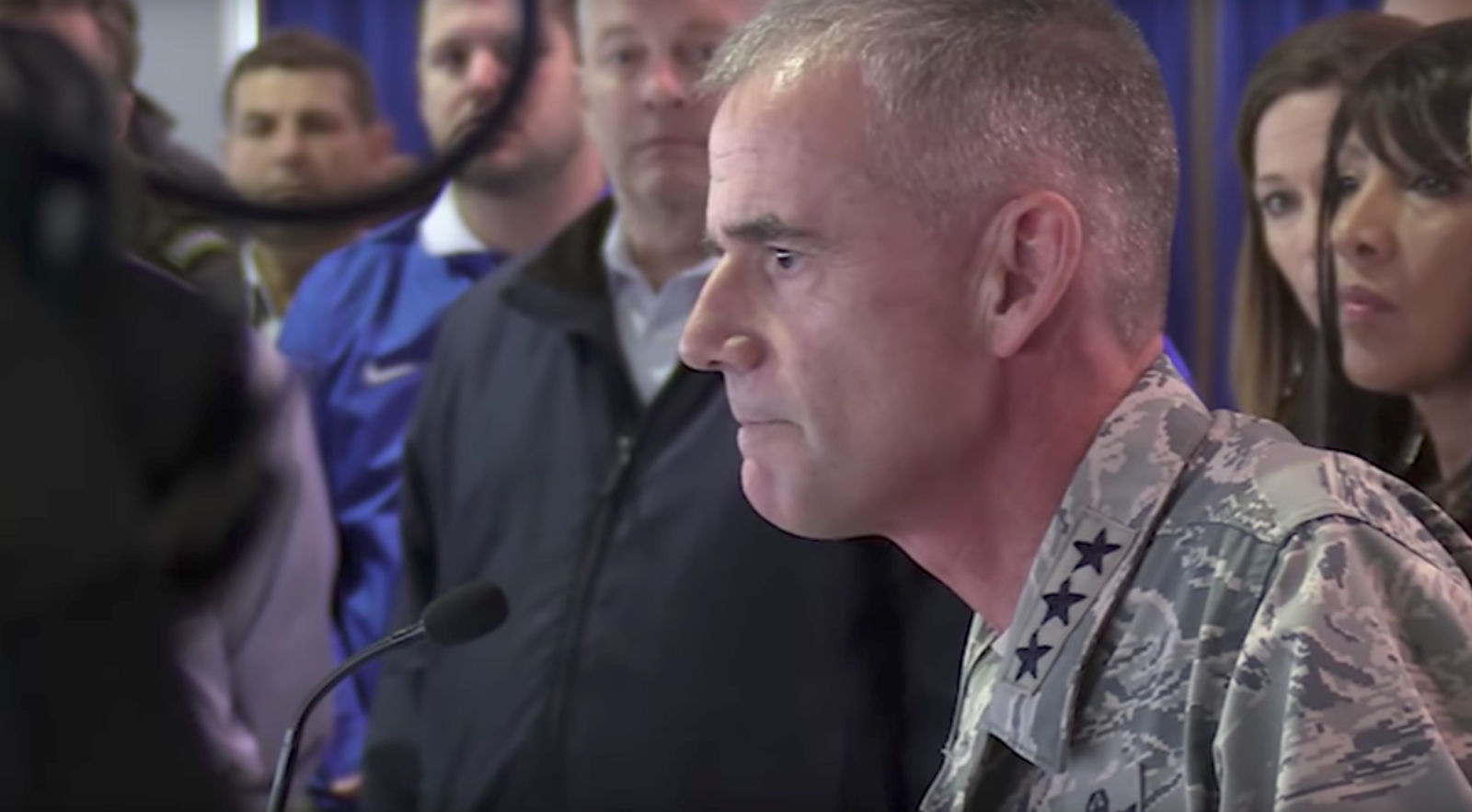 He said it would be "tone-deaf" to discuss the racist incident at the prep school without "thinking about the backdrop of what's going in our country."
Referencing race issues in the events of Ferguson, Charlottesville, and the NFL protests, Silveria said, "What we should have is a civil discourse and talk about these issues."
The Air Force Academy Security forces are investigating the incident in which the words "go home nigger" were found scrawled on the dormitory message boards of five black cadets at the Academy's Preparatory School on Monday.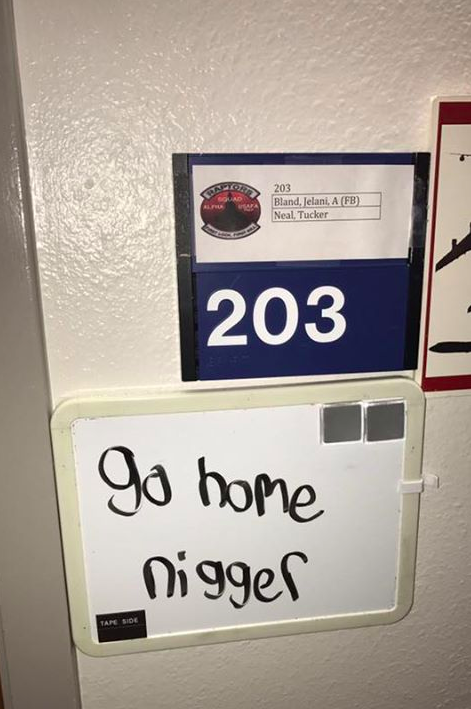 "If you're outraged by those words, then you're in the right place," Silveria told the cadets Thursday.
"That kind of behavior has no place at the Prep School, has no place at USAFA, and has no place in the United States Air Force," he said.
In a now-deleted Facebook post, the mother of one of the cadets who was targeted shared a photo of her son's whiteboard with the racial slur written.
Her post read:
This is why I'm so hurt! Someone left this disgusting message on my sons door at the Airforce Academy in Colorado! I'm angry that people are teaching their children such hate. These young people are supposed to bond and protect each other and the country. Who would my son have to watch out for? The enemy or the enemy? I know this is hard to see but it's the reality my family and the country is dealing with. We cannot tolerate such hatred! Keep your head up son!
In another Facebook post, the cadet's father wrote, "My son is not playing a victim...The real victim is the person raised with that kind of hate."