Donald Trump And Arnold Schwarzenegger Had A Twitter Feud Over "Celebrity Apprentice"
Because 2016...oh wait.
The president-elect decided to pick on The New Celebrity Apprentice host Arnold Schwarzenegger on Friday.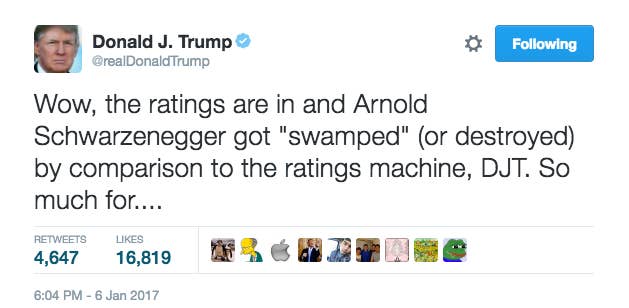 Trump called out Schwarzenegger for low ratings on the new season of the show — which premiered on Monday — and compared it to the time when he, "the ratings machine, DJT", hosted the show.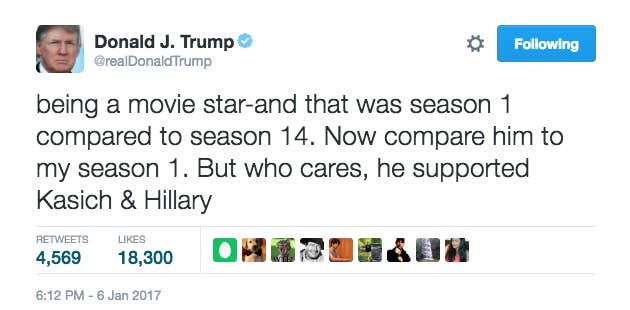 And he went in on Trump, saying, "There's nothing more important than the people's work." (Are you reading this in his Terminator voice, like I am?)
He even gave Trump some history homework.
People really took advantage of this opportunity to use some choice Arnold Schwarzenegger GIFs.
2017 to 2016: "You're terminated."