A Harvard Professor Received An Anti-Semitic Note That Said "Drain The Swamp"
Sanford Levinson, a constitutional law scholar, received a letter that called him a "kike" and said, "We're gonna drain the swamp at Harvard Law."
Sanford Levinson, a renowned legal scholar and a visiting professor at Harvard Law School, on Monday received an anti-Semitic letter, which called him a "kike" and said, "We're gonna drain the swamp at Harvard Law."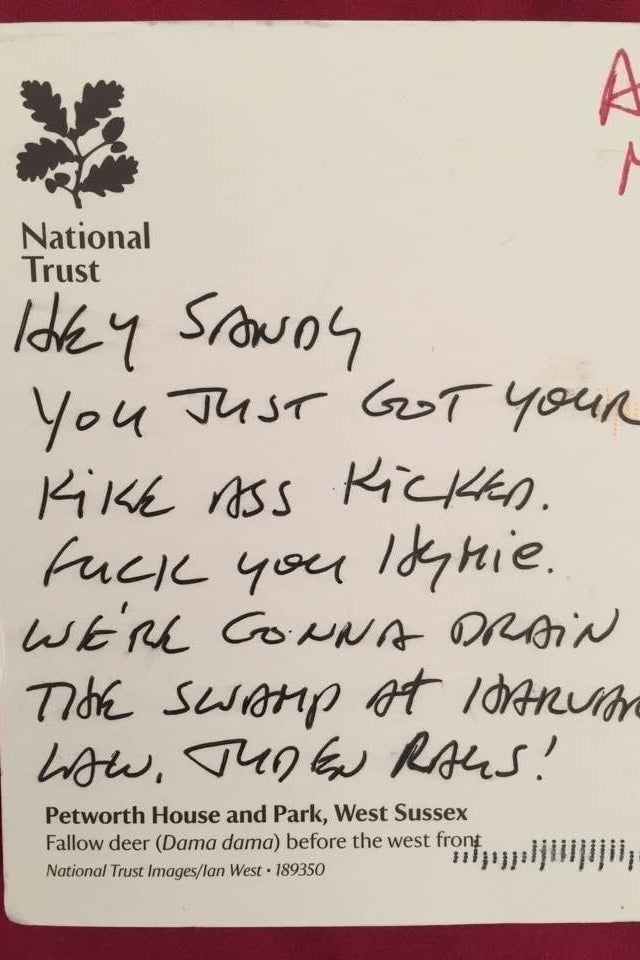 Levinson, a professor at the University of Texas Law School who is known for his writings on Constitutional law, told BuzzFeed News that the letter appeared to be mailed from Great Britain to his office at Harvard Law School where he has been a visiting faculty member for years. The letter addressed Levinson as "Sandy."
Levinson said that he has previously received his fair share of "antagonistic and nasty" mail because of his blogs and op-eds, especially those in which he criticized Donald Trump.
"But this is just another level," said Levinson, who is a vocal Trump critic. "This kind of raw anti-Semitism."
The note read, "You just got your ass kicked kike." It ended with "Juden Raus" a German phrase that translates to "Jews out," referring to the name of an infamous Nazi-era board game with the theme of deporting German Jews.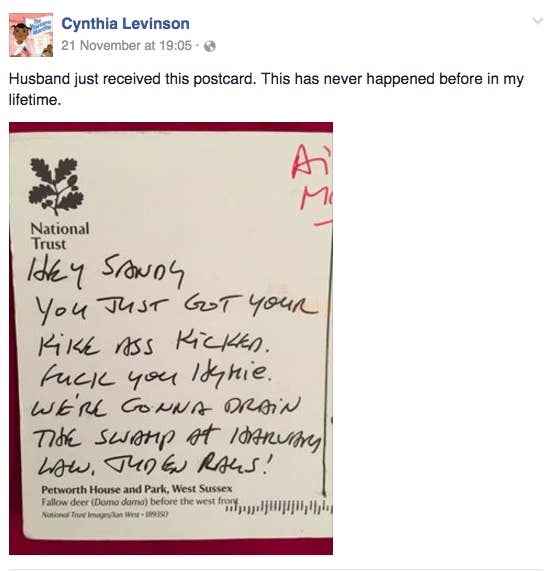 "It is Trump who opened the gates for this kind of language in public that hasn't been seen in a while," Professor Levinson said.