Hamas Militants Publicly Execute At Least 18 Palestinians Suspected Of Being Spies For Israel
The Palestinians were executed by masked gunmen in Gaza on Friday.
As many as 18 Palestinians suspected of collaborating with Israel were fatally shot by Hamas in public executions in Gaza on Friday, local news agencies reported.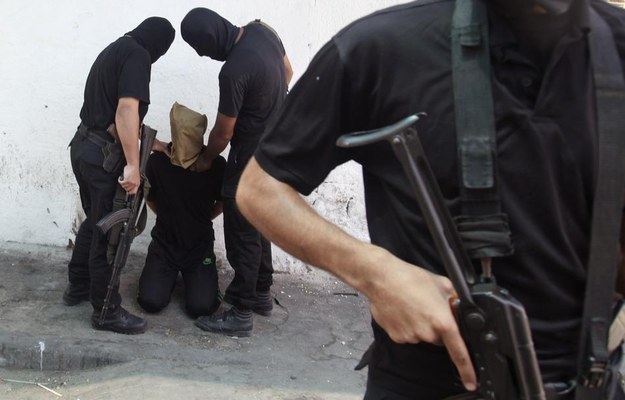 It was the largest number of suspected collaborators executed in one day since Hamas seized control of Gaza in 2007, the Associated Press reported. Two of the victims were said to be women.
Collaboration with Israel is a crime punishable by death under Palestinian law.
Seven Palestinians were lined up behind a mosque after Friday prayers and shot by masked gunmen in front of a crowd of worshippers.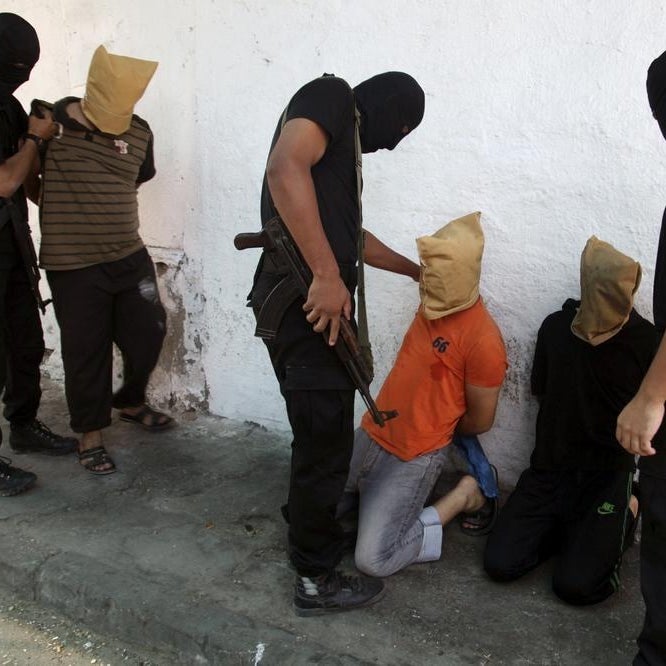 One of the witnesses at the execution told the Associated Press that the seven victims had a piece of paper affixed above their heads listing their initials and alleged crimes. One of the gunmen said the seven "had sold their souls to the enemy for a cheap price," the witness said.
The gunmen opened fire with automatic rifles at the commander's order. The bodies were collected by an ambulance after the militants left. Another witness told the New York Times that the crowd shouted, "God is great!"
Earlier on Friday, another 11 Palestinians suspected of being informants for Israel were fatally shot in Gaza City, Hamas security officials said.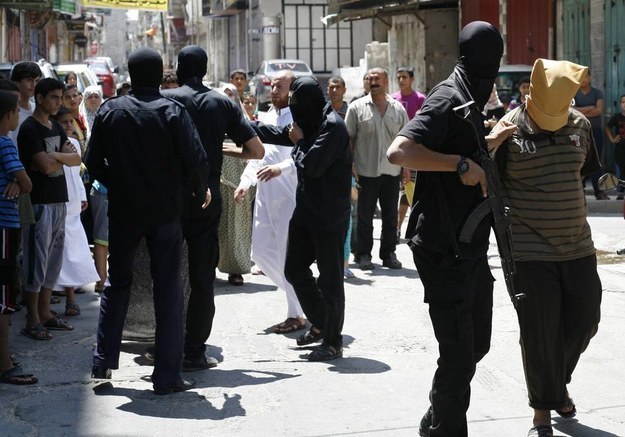 According to reports, the unidentified victims were previously arrested and convicted of collaboration. Their names were withheld to protect their families' reputation, Hamas said.
From the New York Times:
Gaza's Interior Ministry, which handles judicial and security matters, declined to address the reported executions. But a statement signed by the so-called resistance was published on many Palestinian websites — including some affiliated with Hamas, the Islamist movement that dominates Gaza — saying a "revolutionary court" had been formed "in agreement with the war's circumstances."
The Hamas-run Al Majd website said that suspects would be dealt with "in the field" rather than in the courts.
According to the Al Majd website, seven alleged informants were arrested and three were killed on Thursday.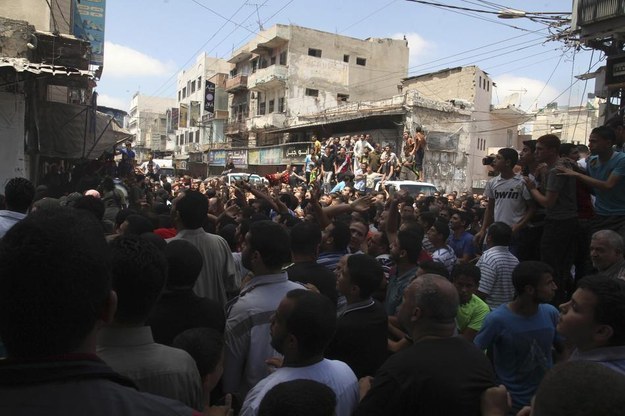 The executions came in the wake of Israeli air strikes on Thursday that killed three top Hamas commanders. Israel is likely to have relied on local informants to target their locations. The public executions of suspected informants is believed to be Hamas' way of deterring other Palestinians from joining Israel's network of local spies.