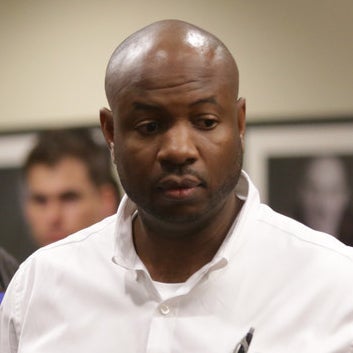 A New Jersey grand jury on Wednesday decided to indict Kevin Roper, the Walmart driver involved in the 2014 crash that killed one person and severely injured three others, including 30 Rock star Tracy Morgan.
Roper, 36, was indicted on 10 charges including aggravated manslaughter, vehicular homicide and aggravated assault charges, according to a copy of the indictment obtained by BuzzFeed News.
Roper pleaded not guilty to charges in June 2014. Authorities said Roper had not slept for 24 hours before taking the wheel.
Morgan's friend and fellow comedian James McNair, 62, died in the crash on the New Jersey turnpike. The crash left Morgan with broken ribs, a broken leg, and a broken nose. Ardley Fuqua and Jeffrey Millea, who were in the limousine with Morgan, also suffered serious injuries.
In May, Morgan and Walmart reached a settlement in a lawsuit the actor filed against the company for acting carelessly and negligently by allowing Roper to drive the truck despite being awake for over 24 hours.