A video released by Customs and Border Protection on Monday shows children and adults held in cages at a border patrol facility in McAllen, Texas.
The video shows some children wrapped in mylar blankets while sleeping on mattresses on the floor inside the metal cages at the largest immigration processing center in the country.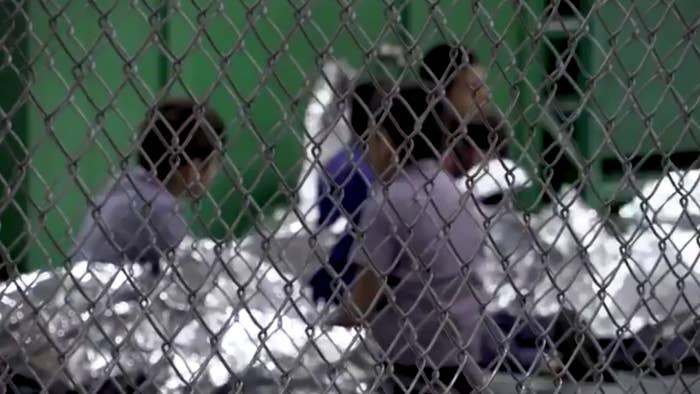 The facility, known as "Ursula" — named after the street the facility is on — is holding 1,129 people. The adults have been arrested for illegally crossing into the US.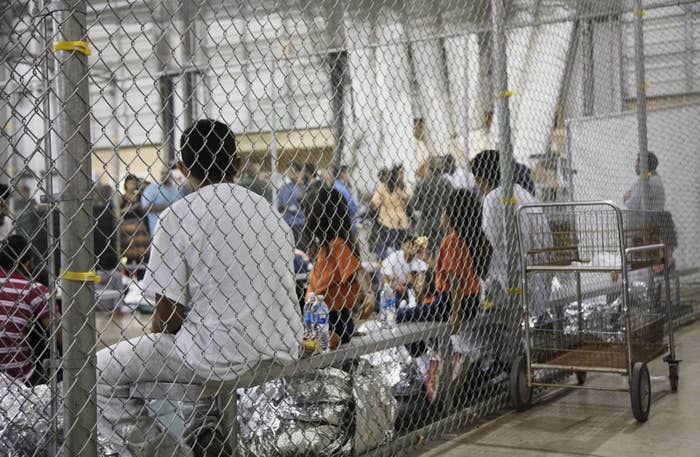 Nearly 2,000 children have been separated from their families since April, following the Trump administration's "zero tolerance" policy to prosecute every adult caught crossing into the US illegally.
Children being held at Ursula will be separated from their families and sent to shelter facilities, while their parents will be sent to detention facilities before facing prosecution.
Around 200 people held inside the facility were minors unaccompanied by adults, CBP told the Associated Press.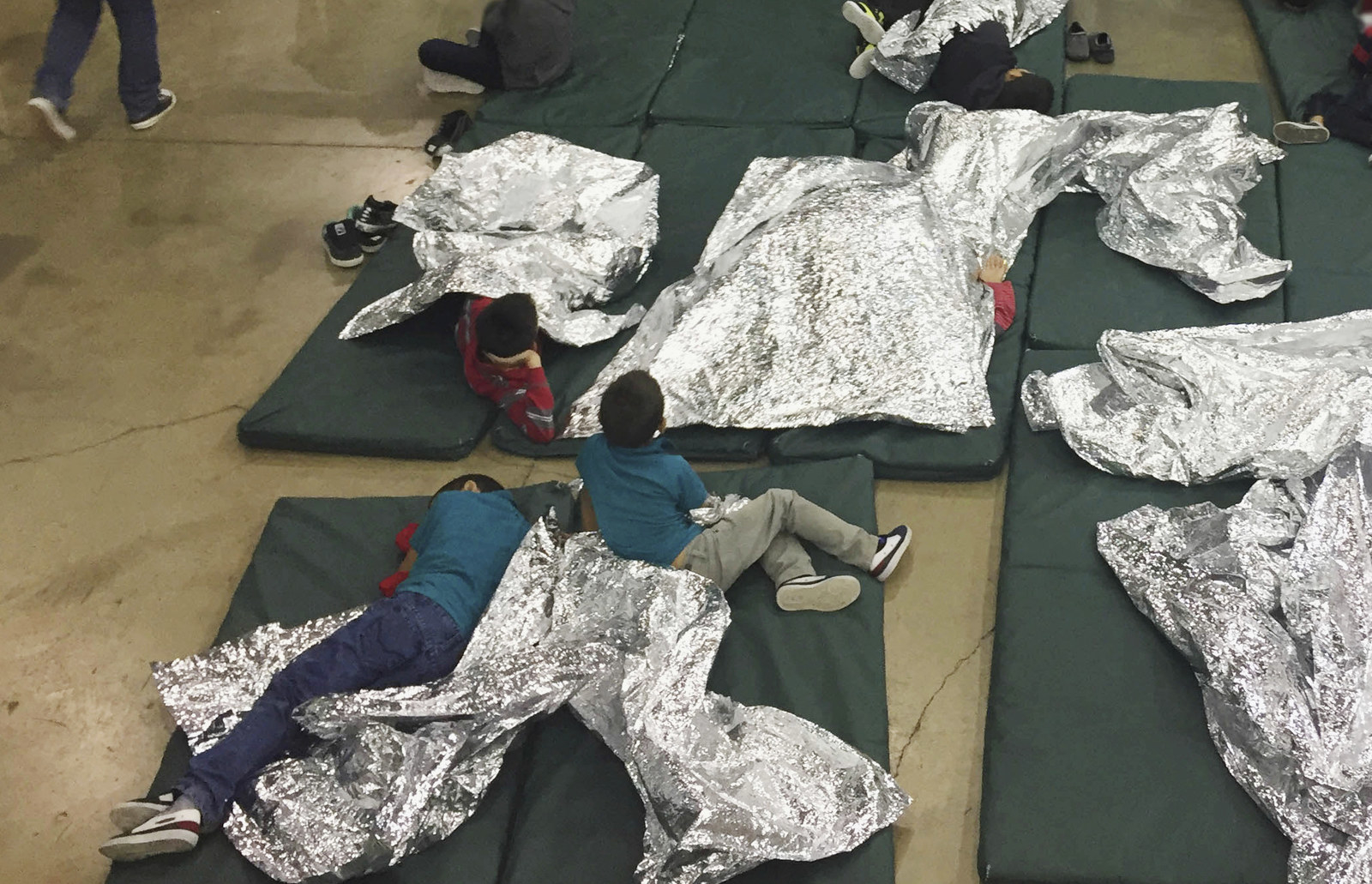 Another 500 parents and children were kept in "family units," the AP reported.
The images and video released by the CBP sparked widespread outrage and controversy about the use of the word "cages" to describe the metal enclosures.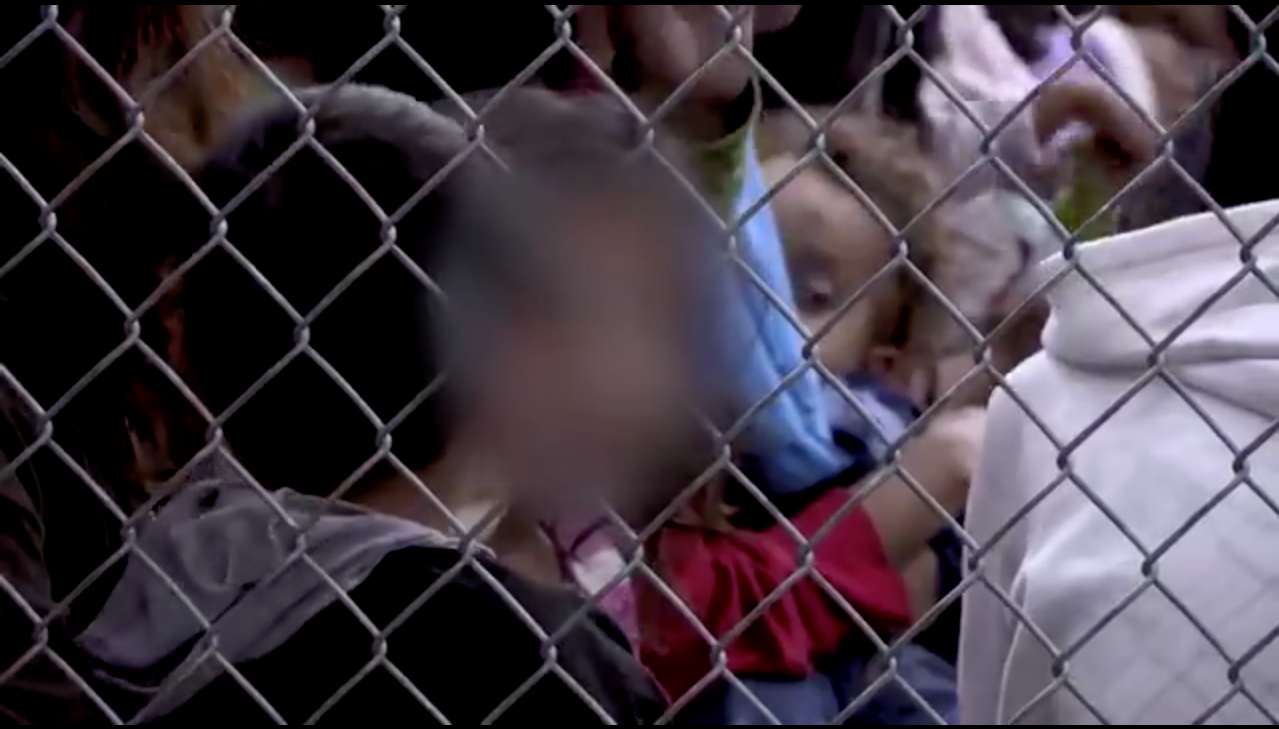 Several media outlets and reporters — including those who were allowed to visit the facility on Sunday — explicitly said that families were being kept in cages.
An NBC News report said, "Hundreds of young migrants are being kept behind metal wire — the type you'd see on a neighborhood batting cage or a dog kennel."
One CBS reporter, who visited the facility, said that the cages and fences that families were kept in "reminded me of the kennel my dad kept his hunting dogs in."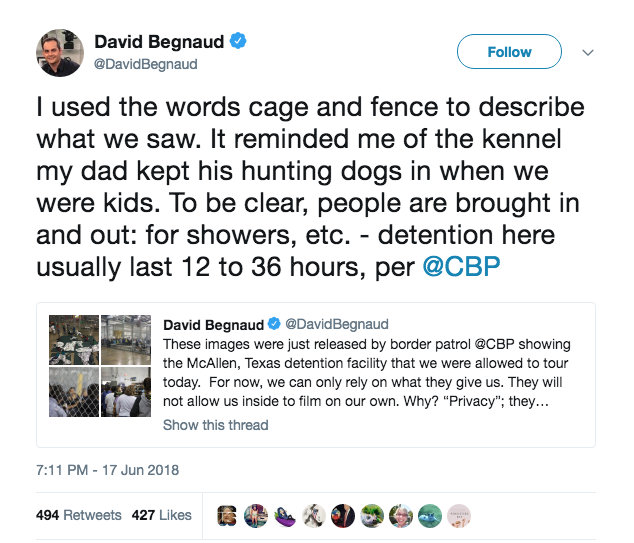 The Associated Press reported that "hundreds of children" were kept waiting in a "series of cages created by metal fencing" and that one cage had 20 children inside.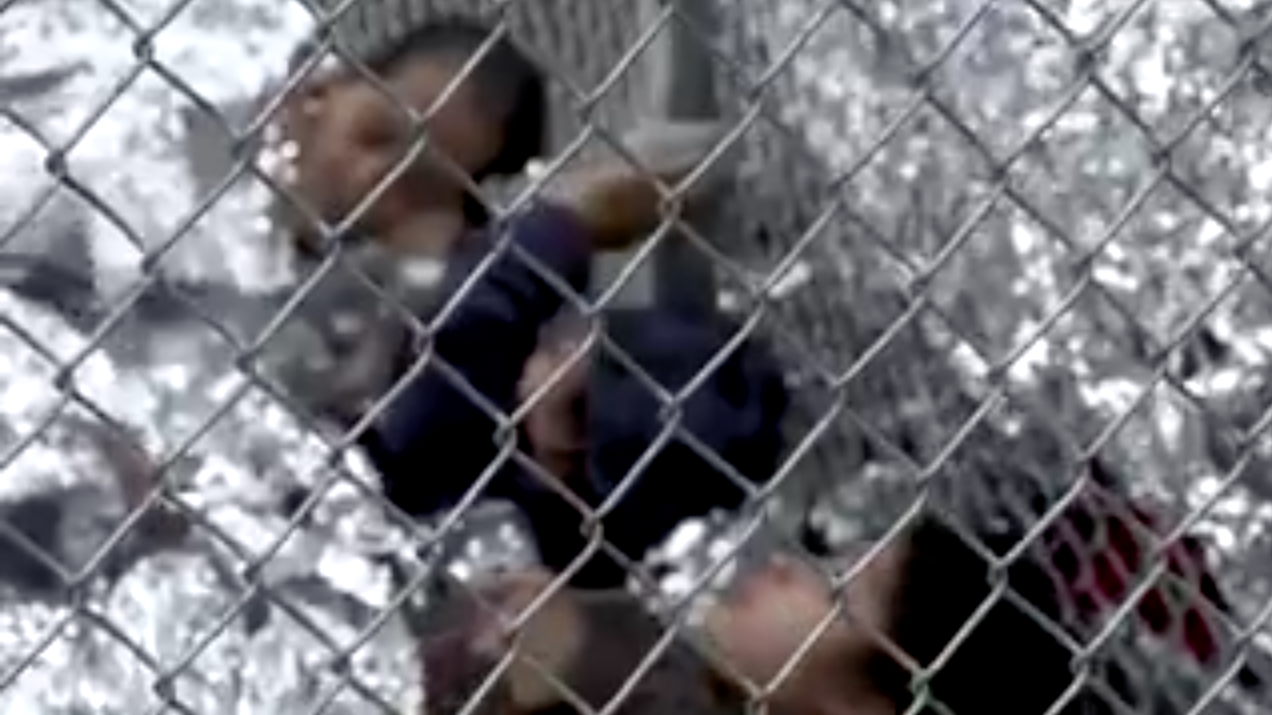 However, pro-Trump media outlets and reporters argued against using the word "cages" to describe the holding pens — and tried to offer alternative descriptions.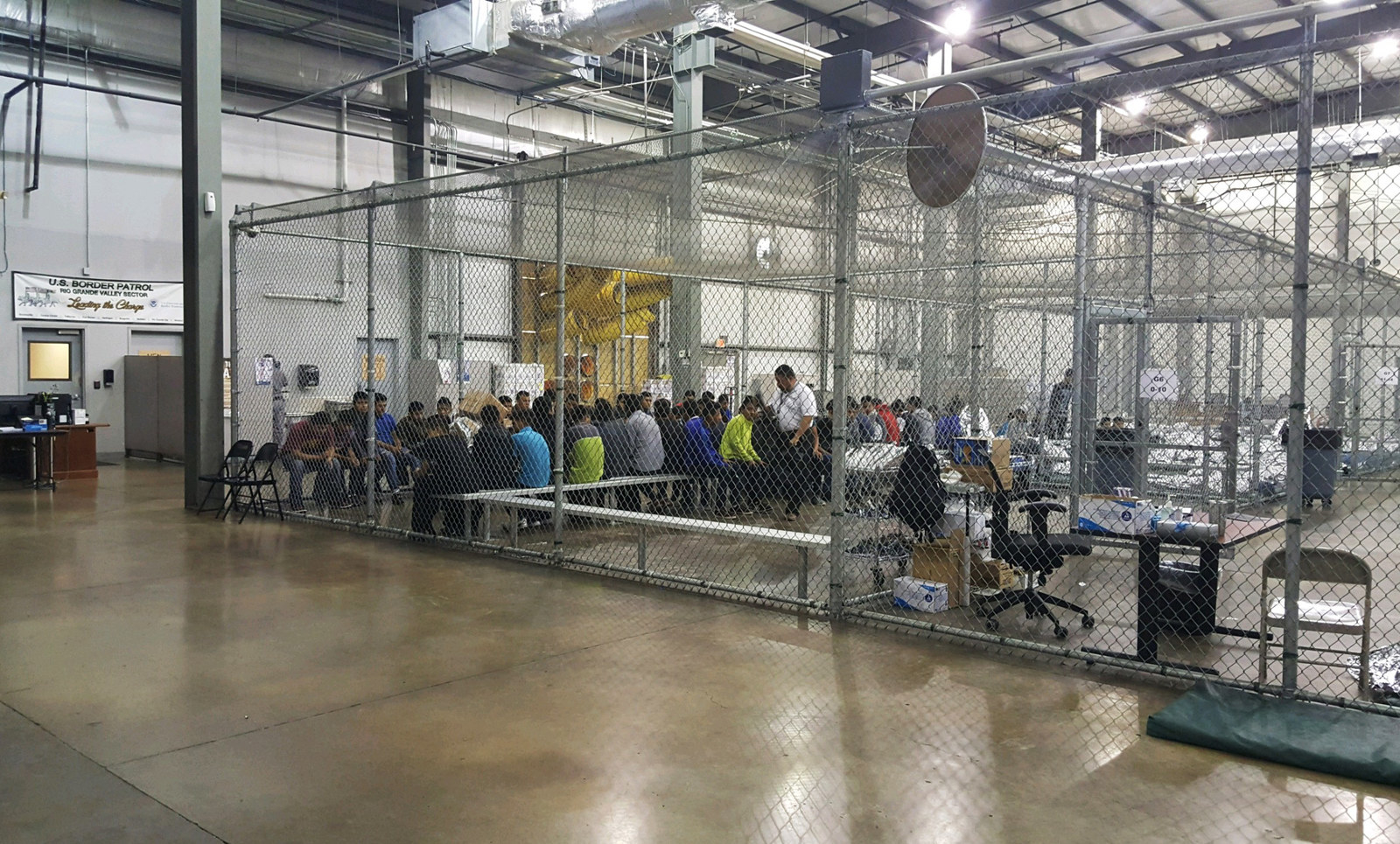 Steve Doocy of President Donald Trump's favorite show, Fox & Friends, said that based on his experience in the farming community, the "chain-link fences" looked "more like a security pen" than a cage.
And an editor for far-right website Breitbart News said that cages was a "misleading term" and accused the AP of using "politically-charged" words.
In comments reportedly made to CBS This Morning, CBP said that the term "cages" was not inaccurate, but that the agency felt "very uncomfortable" with the use of the word.
According to CBS This Morning, the CBP said that while they may be cages, people were not being treated like animals.
When asked about those comments, a CBP spokesperson declined to provide a response to BuzzFeed News.
CBS This Morning did not return BuzzFeed News' request for comment.