Glenn Greenwald got into a fistfight with Augusto Nunes, a far-right Brazilian journalist, during the live taping of a radio show in Brazil.
The two journalists had a heated exchange over Nunes' previous comments about Greenwald's children with his husband, Brazilian politician David Miranda.

Nunes had said, "I was thinking of this couple: Glenn Greenwald spends the day on Twitter or working as a recipient of stolen messages; David is in Brasilia [...]. Who takes care of the children they adopted? That's what the Juvenile Court should investigate."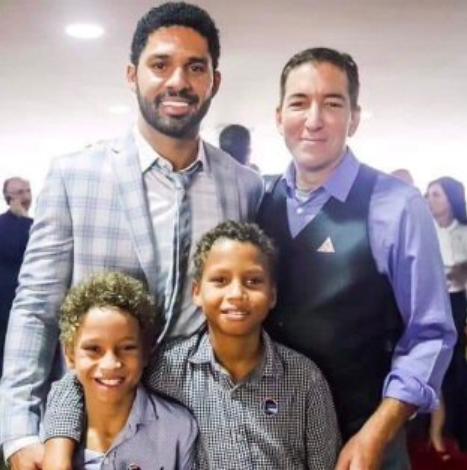 The "stolen messages" Nunes was referring to were leaked messages from law enforcement officials that raised concerns about Brazil's vast corruption investigation — which were published by the news site that Greenwald cofounded and writes for, the Intercept.
Greenwald addressed Nunes' comments on the radio show Pânico, which is broadcast on the network Jovem Pan.
"We have a lot of political differences, I have no problem being criticized for my work. I criticize him too, but what he did was the ugliest and dirtiest thing I've ever seen in my career as a journalist," Greenwald said on the show.
He added that accusing him and Miranda of neglecting their children was the "most disgusting thing I've seen in my life."
Greenwald then directly confronted Nunes, saying, "I want to know if you still believe that a judge should investigate our family, with the possibility of taking our children away from home and returning with them to the shelter, without a mother, without a father, without a family..."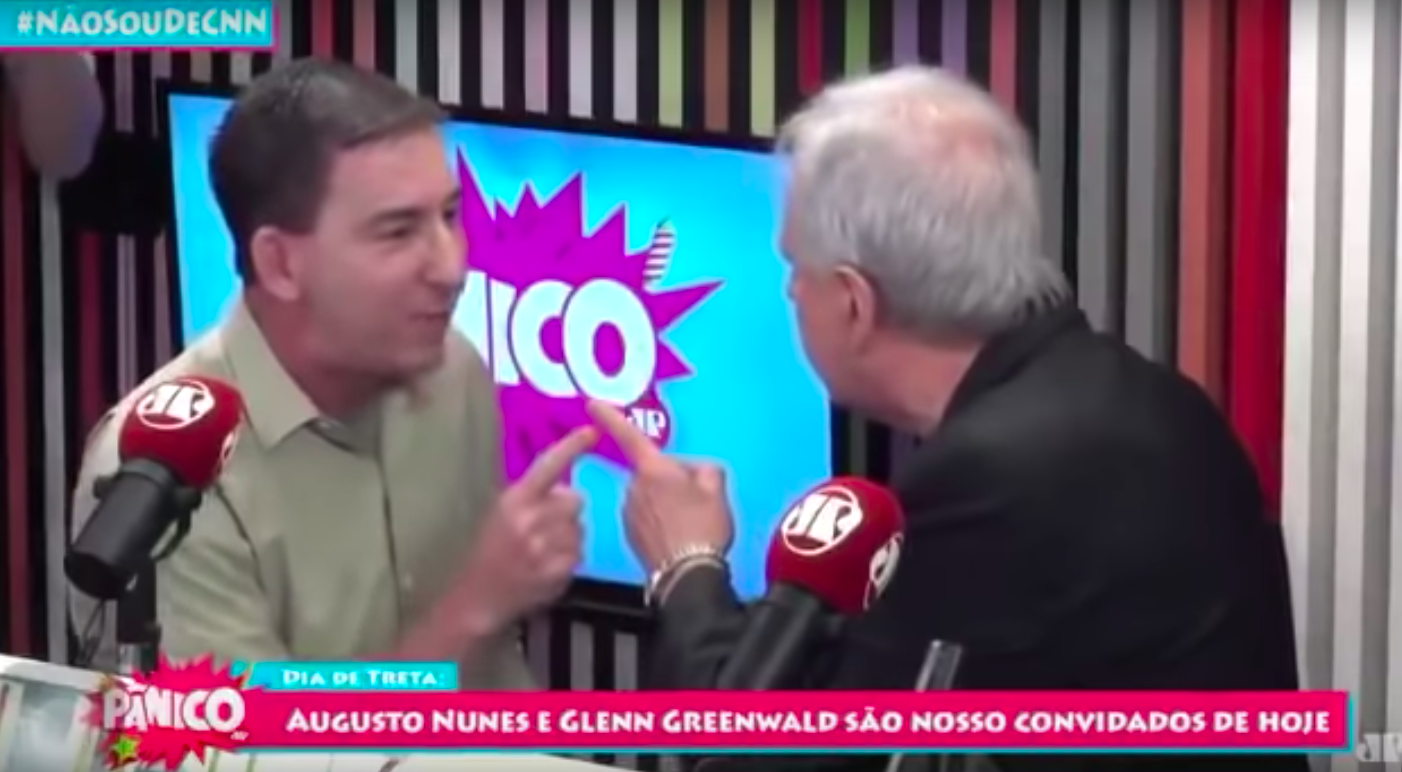 Nunes responded, "He still can't identify ironies. He can't identify a humorous attack. I invite him to prove when I asked some court to do it. I just said that his companion spends time in Brasilia and he spends all his time dealing with stolen material, so who will take care of the children?"
Greenwald then repeatedly call Nunes a coward, prompting Nunes to strike him.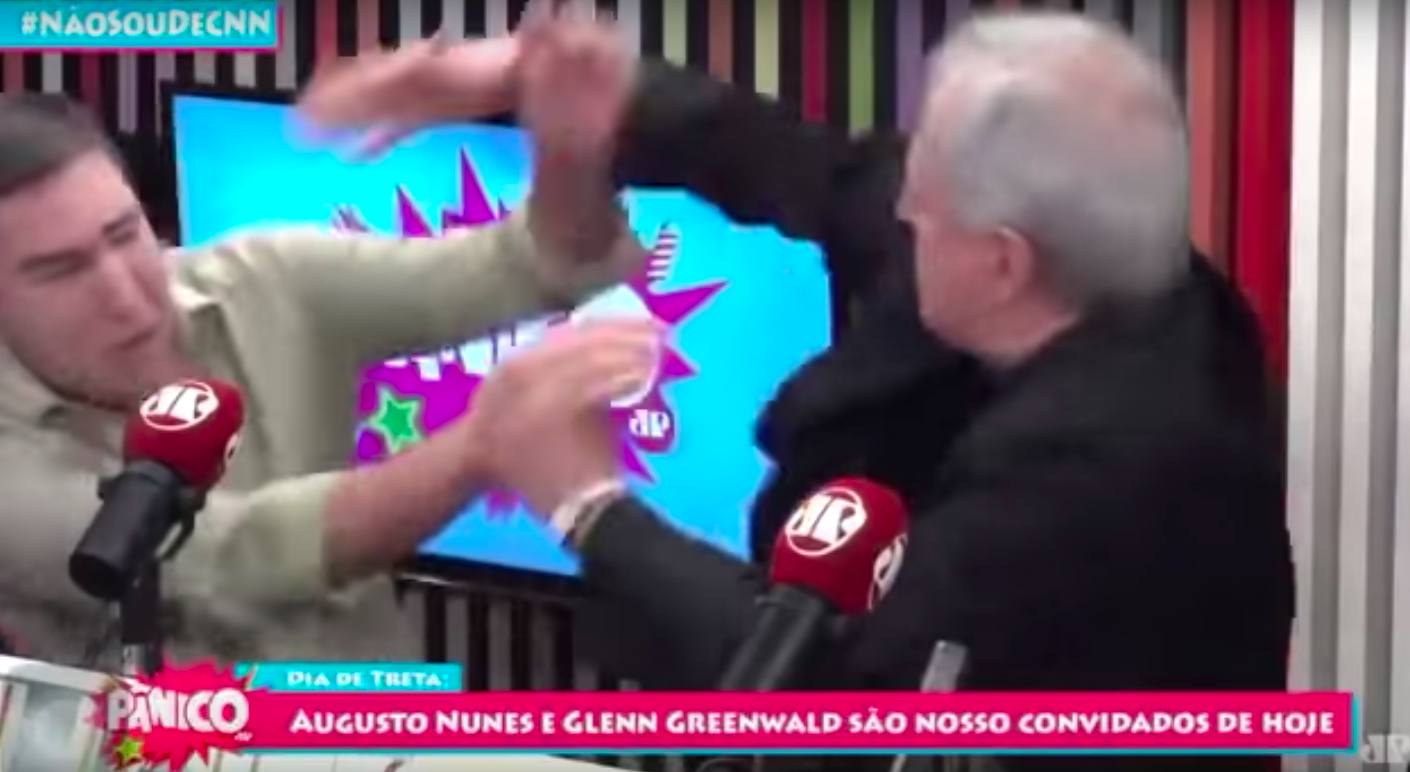 The two men then exchanged slaps and shoves as others on the show intervened and pried them apart.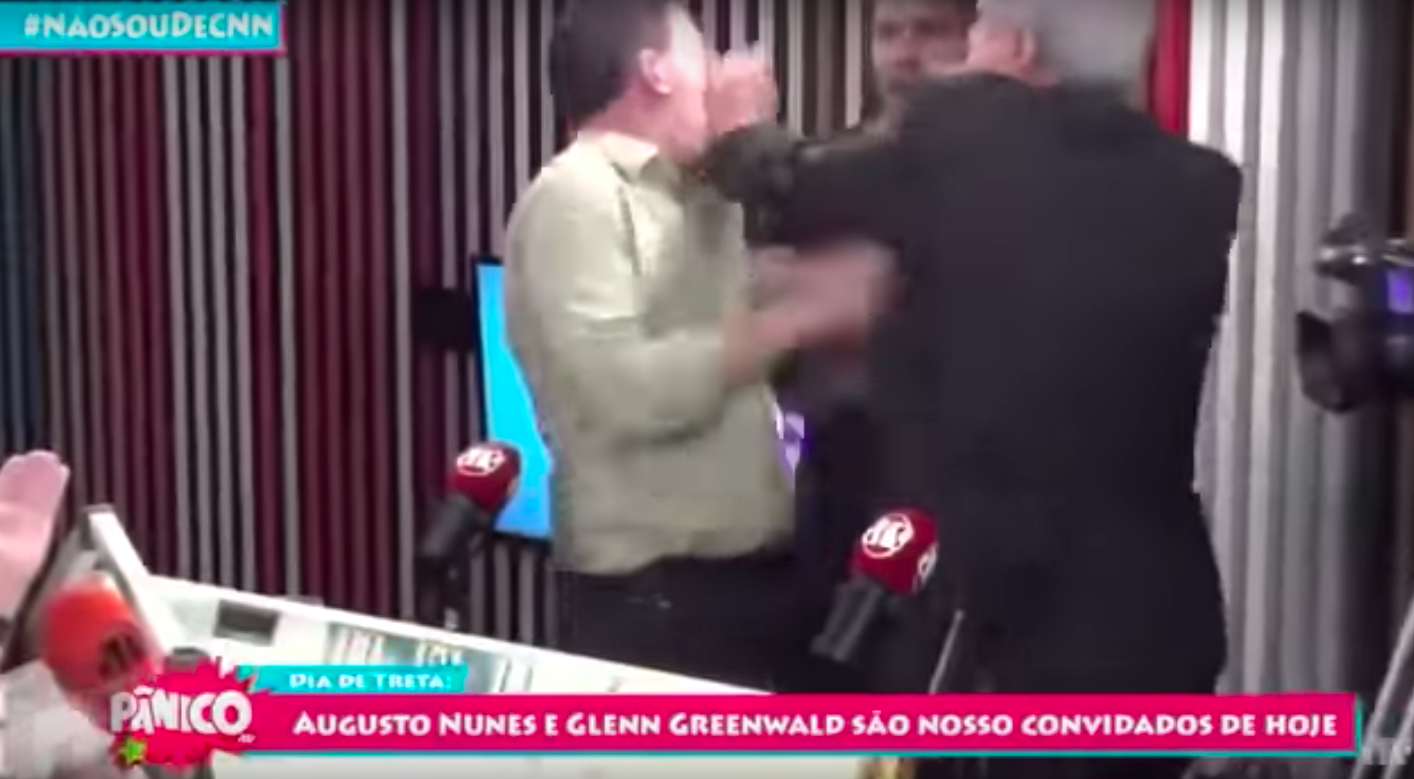 But not before Greenwald made one last attempt to strike Nunes in the face.
Greenwald addressed the confrontation on Twitter later, saying that he agreed to let Nunes participate on the radio program because he wanted the opportunity to "discuss, to his face, why he was so inappropriate" in his comments about his family.
Greenwald said that he told Nunes his comments were cowardly and "partially homophobic" and that Nunes reacted with "physical violence."
He said that the many supporters of Brazil's president, Jair Bolsonaro, were "applauding this violence, because it's a fascist movement."
"They want a civil war, they want violence in our political discourse and that's what makes them so dangerous," Greenwald said.