Eleven-Year-Old Girl Dies In India After Molesters Set Her On Fire
The young men doused the girl in kerosene and set her ablaze after she threatened to tell her parents about how they tried to rape her.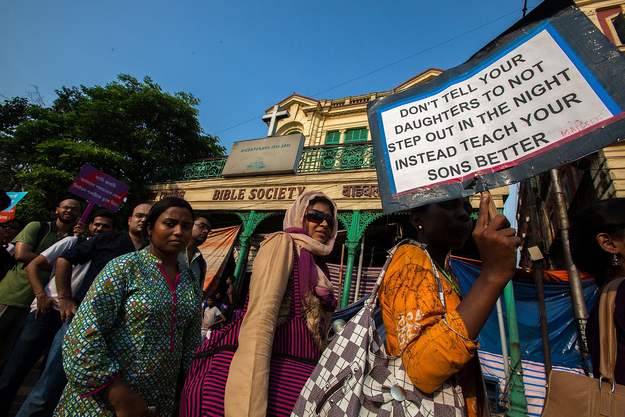 An 11-year-old girl succumbed to burn injuries on 70% of her body after locals set her on fire in the Indian state of West Bengal. The alleged tormentors poured kerosene all over the girl and lit her on fire after she recognized them and threatened to tell her parents everything, the Times of India reported.
The girl's father said this was the men's "revenge" for a fallout he had with the alleged molesters. He told the Times of India:
"My daughter had gone to relieve herself, when some local youths tried to molest her. There is a chance that they tried to rape her. When she recognized them and said she would go home and tell us everything , they poured kerosene on her and set her ablaze."
This is the third incident within two months. In July, a 20-year-old girl, who was gang-raped by five men and then burnt alive, died due to her injuries. A few days later, another teenage girl was burnt alive in the same Indian state of Uttar Pradesh.
The horrific incidences of rapes in India received worldwide attention after the fatal gang-rape of a 23-year-old woman in India's capital, New Delhi.