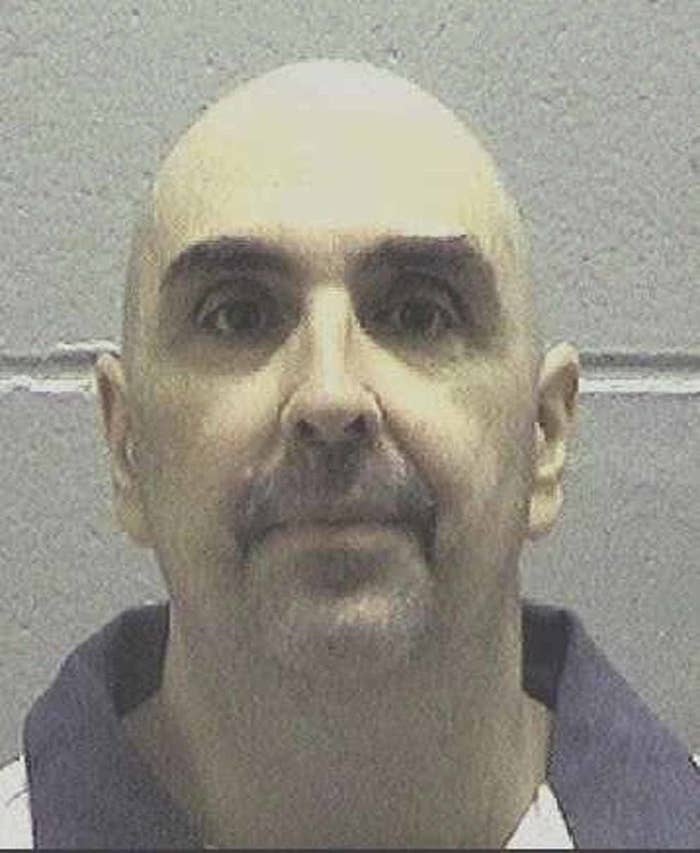 Georgia executed Steven Spears Wednesday evening for the 2001 murder of his ex-girlfriend, Sherri Holland.
Spears, 54, had refused any legal efforts to spare his life since being convicted of Holland's murder. He did not file any appeals apart from the automatic challenge brought on his behalf after his conviction and death sentence. He has also never denied killing Holland.

On Wednesday, correction officials said the 54-year-old convict also refused a final prayer and to record a final statement before he was executed at 7:30 p.m. by lethal injection.
He became the 68th person to be executed by Georgia since the death penalty was reinstated in 1976, according to the department of corrections.
The Georgia Parole Board on Wednesday, denied a request for clemency filed by Spears' trial attorney and death row lawyers, hours before Spears' execution scheduled for 7 p.m. local time. Spears had not authorized the clemency request.

The clemency request was denied after a Butts County judge dismissed a "next friend" petition filed by Spears' third ex-wife in an effort to stop his execution, the Atlanta-Journal Constitution (AJC) reported. A "next friend" petition is one that is brought by someone acting on behalf of an individual determined not to have legal capacity to act on his own.

According to court filings, Spears told a state-hired psychiatrist on Tuesday that decision to die was rational, AJC reported.

"Would you want to live in six by nine cell?" Spears told the psychiatrist. "That's not living ... Everything I do, I've got to get permission to do."
"I don't want to live like I'm living. It's like a cancer eating me up every day," Spears said, according to the psychiatrist's report.

Spears also refused to meet or talk to his lawyer for more than a year. It would be the first time Georgia would have executed a convicted murderer who did not voluntarily challenge his trial, conviction, or sentence, AJC reported. Spears would become the eighth inmate to be executed by Georgia this year.

When Spears began dating Holland — a 34-year-old single mother — he later said he that he had told her, "If I caught her or found out she was screwin' somebody else, I'd choke her ass to death," according to court documents.

After their relationship ended, Spears suspected that Holland was involved with someone else and prepared four different ways to murder her. They included electrocution; beating her to death with a baseball bat carved from a tree branch; shooting her with her shotgun; and choking, binding, and suffocating her inside her house, court documents said.

After making arrangements for each plan, he entered Holland's house on Aug. 25, 2001, and hid in her son's closet for several hours until Holland fell asleep. The two struggled from the bedroom to the hallway while he attempted to bind her hands and legs with duct tape. Spears later recounted Holland's last words, saying, "Last thing she said was she loved me. Swear to God, that's the last thing she said. Last words came out of her mouth." He then said that he told her "I love you, too," and then proceeded to "choke her ass right out."

Once he choked her to unconsciousness with his arm around her neck, he took her back to the bedroom, bound her hands, wrapped her face and mouth in duct tape and placed a plastic bag over her head and secured it with duct tape. Her body was found the next day by her ex-husband and her son.