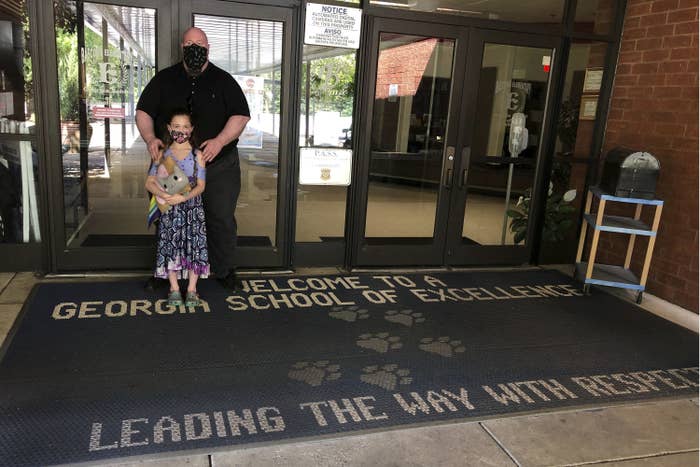 BuzzFeed News has reporters around the world bringing you trustworthy stories about the impact of the coronavirus. To help keep this news free, become a member.
A little over a week after reopening its public schools to in-person classes, a school district in Georgia ordered 925 of its students and staff members to self-quarantine for two weeks after people tested positive for the coronavirus.
There have been 59 positive COVID-19 cases confirmed among students and staff since Cherokee County School District reopened its schools on Aug. 3 with more than 30,000 students attending in-person classes, Superintendent Brian Hightower said in a statement Tuesday.

"We are not hesitating to quarantine students and staff who have had possible exposure," Hightower said.
He also announced that Etowah High School — which has 14 positive COVID-19 cases and 15 tests pending — will be temporarily closing in-person learning until the end of the month. At least 294 of the school's students and staff are under quarantine.
A photo of Etowah High School students crammed together without masks on the first day of school was widely shared on social media.
The district had given students' families a choice between in-person learning and digital classes. Hightower said that while most of the positive cases had affected the district's high schools, he anticipated that middle schools and elementary schools would also require quarantines in the near future.

The announcement came days after another Georgia school that had gone viral for photos of crowded hallways with maskless students said it was closing for two days following nine positive cases.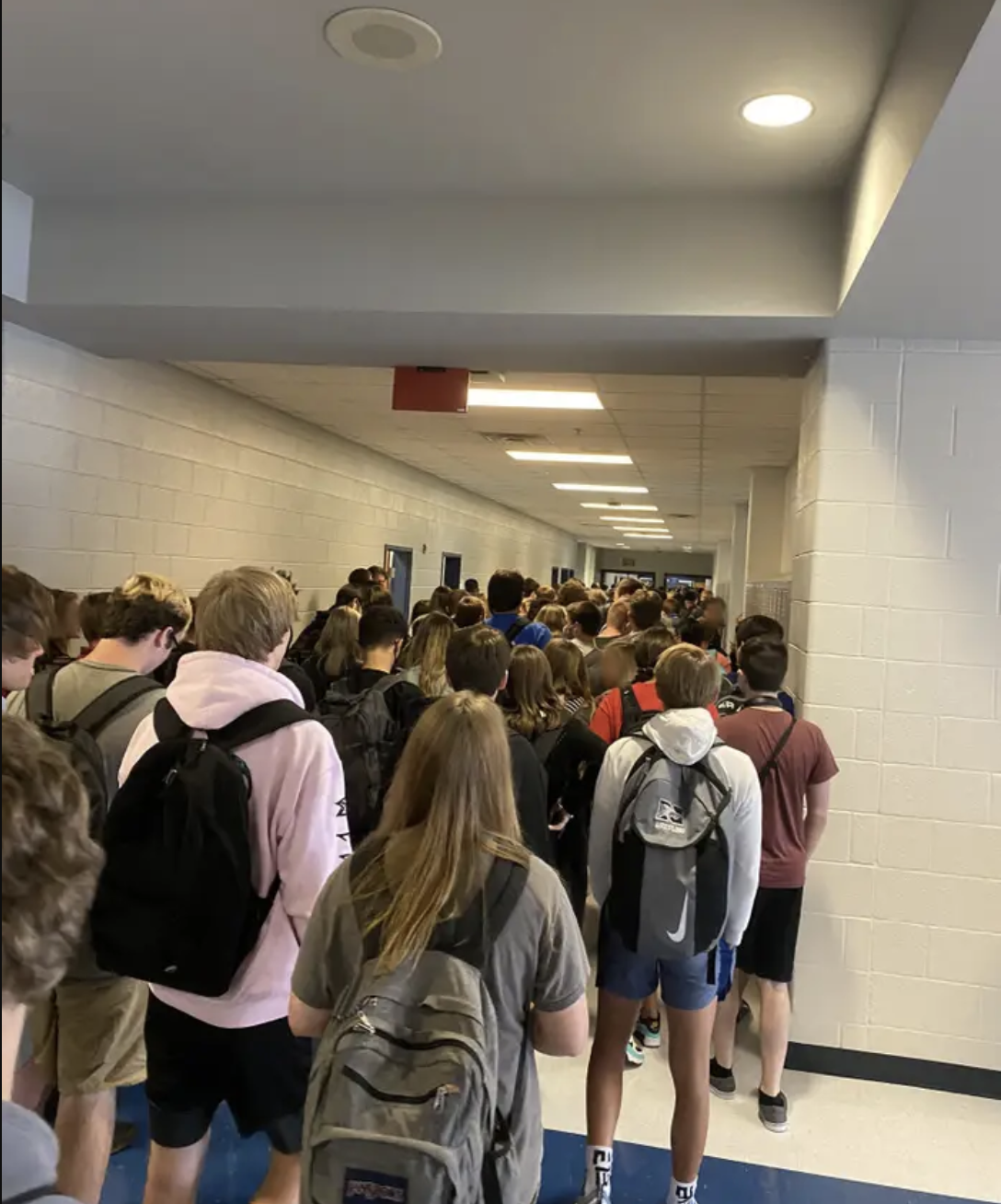 Gov. Brian Kemp said Monday that the reopening of schools was going well apart from viral photos of crowded hallways.
"I think quite honestly this week went real well other than a couple of virtual photos," Kemp said at a news conference.
While Cherokee County School District has not mandated wearing masks at schools, Hightower urged students and staff to wear them when social distancing was not possible.
"We know all parents do not believe the scientific research that indicates masks are beneficial, but I believe it and see masks as an important measure to help us keep schools open," Hightower said.