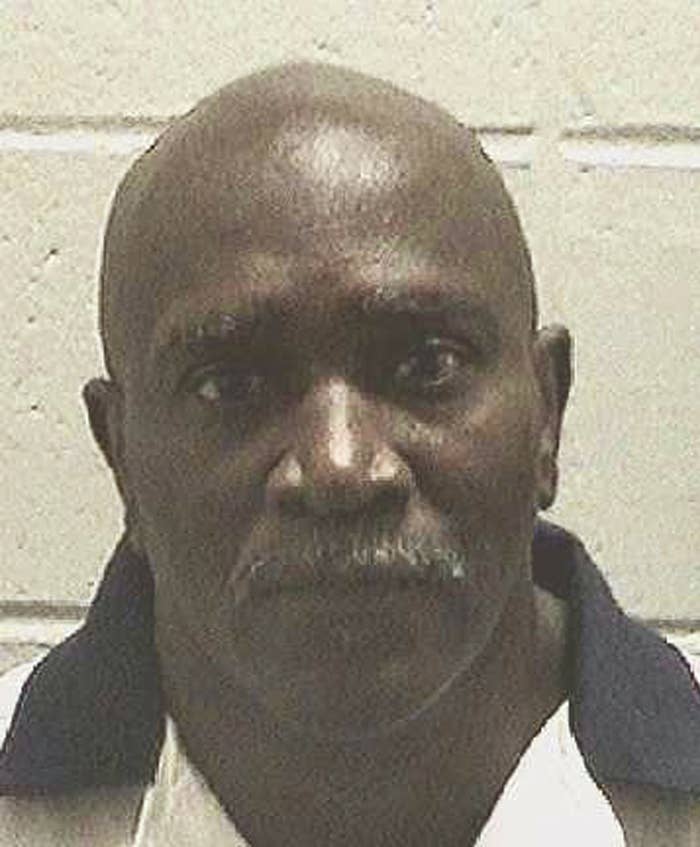 The US Supreme Court granted a last-minute stay for a man, Keith Tharpe, who was set to be executed in Georgia Tuesday for the 1991 murder of his sister-in-law Jaqueline Freeman.
The decision halts the execution, at least temporarily, while Tharpe's lawyers make the argument that he should not be subject to the death penalty on the grounds that "racism played a pivotal role" in his sentencing.
The lawyers had asked the US Supreme Court and the Georgia Supreme Court on Saturday to stay the execution, saying that one of the jurors in Tharpe's sentencing later admitted that his decision was influenced by Tharpe's race. The juror, Barney Gattie, was interviewed by lawyers from the Georgia Resource Center in 1998 as part of Tharpe's post-conviction appeals process, according to petition.

During the interview, Gattie, who was white, told attorneys that he favored the death penalty because Tharpe was a "nigger" who had killed someone whom Gattie considered to be "'good' black folk." Gattie also told lawyers that his Bible study had led him to "wonder if black people even have souls."

Georgia's post-conviction courts denied Tharpe's appeals to consider the racial bias in his sentencing, because of a state law that prohibits courts from admitting or considering juror testimony that "impeaches" the verdict.
On Tuesday, the Georgia Supreme Court declined to stop the execution, siding with state attorneys who argued the racial bias claim was barred by evidence evidence rules in Georgia.
But Tuesday night, the US Supreme Court stepped in and agreed to put the execution on hold in order to review Tharpe's petition. Tharpe had been set to be executed by lethal injection at 7 p.m. the same evening.
In an affidavit by the juror, Gattie — now deceased — said, "In my experience, I have observed that there are two types of black people. 1. Black folks and 2. Niggers." He said that he knew Tharpe's victim, Jacquelin Freeman, and called her family "nice black folks," adding that if the Freemans had been "the type Tharpe is" then the sentence "wouldn't have mattered so much."
"After studying the Bible, I have wondered if black people even have souls," Gattie continued. He went on to invoke the O.J. Simpson case, saying, "That white woman wouldn't have been killed if she hadn't have married that black man."

In his interview, Gattie also noted that he understood some people did not like the n-word but that he "tells it like he sees it," one of Tharpe's lawyers recalled.

In their petition, Tharpe's lawyers cited recent US Supreme Court decisions that have been favorable to similar claims regarding a jurors' racial bias/

In a March 2017 US Supreme Court ruling, Pena-Rodriguez v. Colorado, Justice Kennedy wrote that the "no impeachment" rule like the one's in Georgia law should be invalidated when "a juror makes a clear statement that indicates he or she relied on racial stereotypes or animus to convict a criminal defendant."

Tharpe's attorneys also said that their client is intellectually disabled and has an "unhealthy brain development," attributing it to "violent physical abuse" in his childhood, as well as "alcohol abuse."

In a letter to the Georgia Board of Pardons and Parole, the NAACP's Legal Defense and Educational Fund, said, "A juror who doubts whether Black people have souls cannot make a reasoned, moral judgment about whether a Black defendant such as Mr. Tharpe should face the ultimate sanction."

The letter said that Gattie's statements made clear that "Tharpe's death sentence is infected by racial discrimination" and is "invalid under Georgia law."

In his clemency petition to the Georgia parole board — which was denied Monday — Tharpe expressed regret for his "terrible decisions and actions" that led to his sister-in-law's death.
"He wishes more than anything he could take back that day and give back Mrs. Freeman's life," the petition said.

According to court documents, Tharpe had threatened to "play dirty" with his wife after she left him in 1990 and moved in with her mother.

Despite a court order not to contact his wife or her family, Tharpe confronted his wife and sister-in-law as they drove to work, according to court documents. He blocked their car with his own, forcing them to stop.

Armed with a shotgun, he ordered them to get out of the vehicle and told his sister-in-law that he was going to "fuck you up." He then took her to the back of his car where he shot her multiple times, killing her. He drove away with his wife, who later called the police.