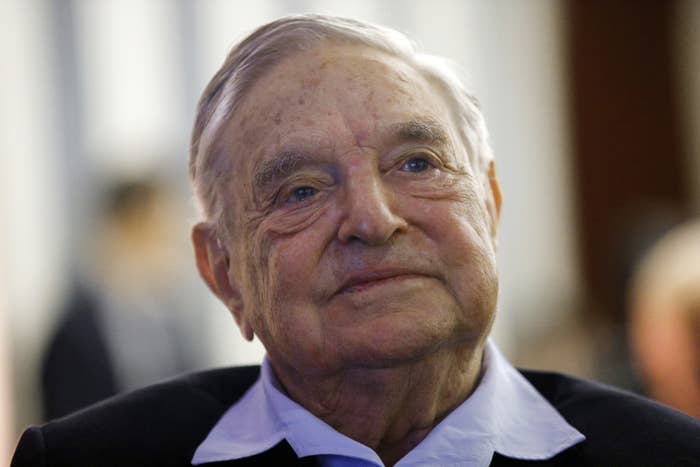 A top aide to the billionaire liberal megadonor George Soros called for Facebook to conduct a thorough investigation of its lobbying and PR work following a New York Times report on Wednesday.

The report claimed that the tech company had employed a Republican opposition-research firm that tried to discredit the anti-Facebook movement by linking it to Soros.
In a letter to friends and colleagues, Michael Vachon, an adviser to the chair at Soros Fund Management, wrote that it was "alarming that Facebook would engage in these unsavory tactics, apparently in response to George's public criticism in Davos earlier this year of the company's handling of hate speech and propaganda on its platform."
Vachon said that the Times report raised the question of whether Facebook used similar tactics to smear other prominent Facebook critics.
"What else is Facebook up to?" Vachon wrote in the email. "The company should hire an outside expert to do a thorough investigation of its lobbying and PR work and make the results public."
According to the Times report, Facebook hired the Washington-based consultant, Definers Public Affairs, in 2017.

Definers circulated a document to the media this summer that attempted to discredit anti-Facebook activists by suggesting that Soros — a popular target of right-wing conspiracy theorists — was financing their protest, the Times reported.
Patrick Gaspard, the president of Soros's philanthropic organization Open Society Foundations, also wrote a letter to Facebook's COO Sheryl Sandberg, expressing outrage that Facebook had attempted to smear Soros because of his criticism of the company.

"The notion that your company, at your direction, actively engaged in the same behavior to try to discredit people exercising their First Amendment rights to protest Facebook's role in disseminating vile propaganda is frankly astonishing to me," Gaspard wrote in his letter.
"As you know, there is a concerted right-wing effort the world over to demonize Mr. Soros and his foundations, which I lead — an effort which has contributed to death threats and the delivery of a pipe bomb to Mr. Soros' home," Gaspard said. "You are no doubt also aware that much of this hateful and blatantly false and anti-Semitic information is spread via Facebook."

Facebook did not immediately return a request for comment from BuzzFeed News.