Gang Rape Survivor In India Gang Raped Again While In Police Protection
The two police officers in charge of protecting the woman were eating dinner when it happened.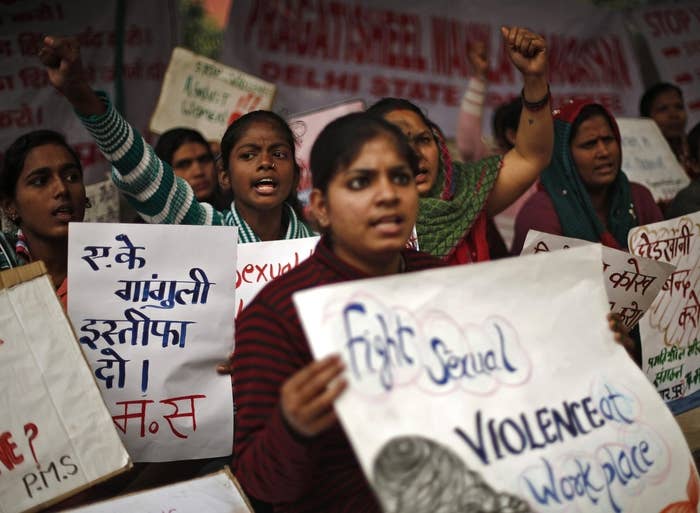 On Tuesday, March 4, a 22-year-old woman — who was gang raped in November 2013 — was kidnapped from her house and allegedly gang raped, strangled, and dumped in the fields of a district in the north Indian state of Uttar Pradesh despite having police protection.
The two armed police officers in charge of protecting her at her home were eating dinner when a group of men stormed into the house and took the woman away. The officers went to investigate the commotion, but went back inside to put their shoes on, according to an interview one of the officers gave the Times of India. The men had escaped with the woman by then.
The woman was found unconscious on Thursday. Doctors at the local hospital confirmed that she had been raped, and found strangulation marks on her neck.
The police initially blamed the woman's family of sending her away to implicate the accused people in the first gang rape case.
The Senior Superintendent of Police said the victim's condition was "not serious."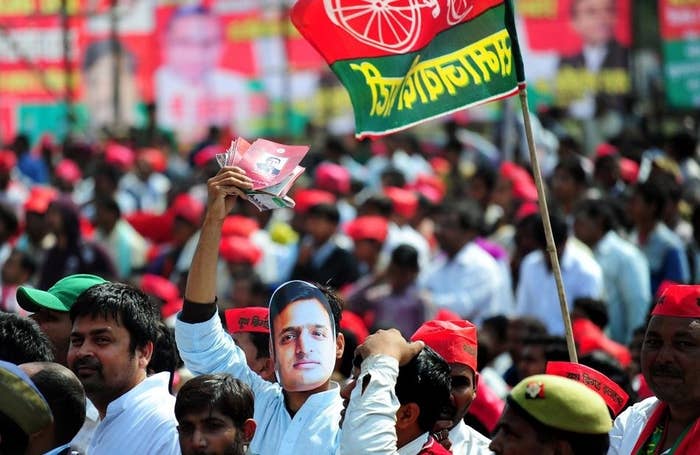 The district police have taken no action against the prime suspect in November's gang rape, despite a First Information Report being filed. The family of the survivor, who became pregnant in December, has been demanding the police to collect DNA samples from the accused to match the fetus, but to no avail.
Indian news reports suggest that this lax police response could be because of the political clout the main suspect, Dalbir Singh, has in several villages of the district and his close affiliations to the ruling party in the state of Uttar Pradesh, the Samajwadi Party.
Singh is said to be valuable to the party in getting votes for the upcoming general elections in India.