ICYMI, Fyre Festival — a Ja Rule–organized event billed as a luxury music, art, and food festival on a private island in the Bahamas — is a damn hot mess and people who reportedly paid whopping amounts of money for it are mad as hell.
Last year, the Fyre Festival roped in Kendall Jenner, Bella Hadid, and other supermodels/Instagram celebs to act as "influencers" for the event.
A bunch of Victoria's Secret models including Jenner, Hadid, Alessandra Ambrosio, Emily Rajatkowski, and Hailey Baldwin were flown in a tiny plane to Fyre Cay — a private island in the Bahamas — "to give feedback" for the launch of the Fyre Festival.
And let's just say these models sold a ~ very different ~ idea of what the Fyre Festival would be like.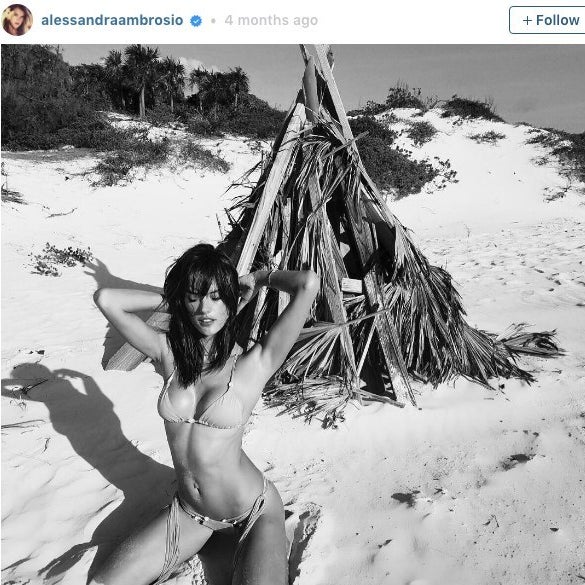 It didn't quite turn out to be what the models showcased to their millions of Instagram followers.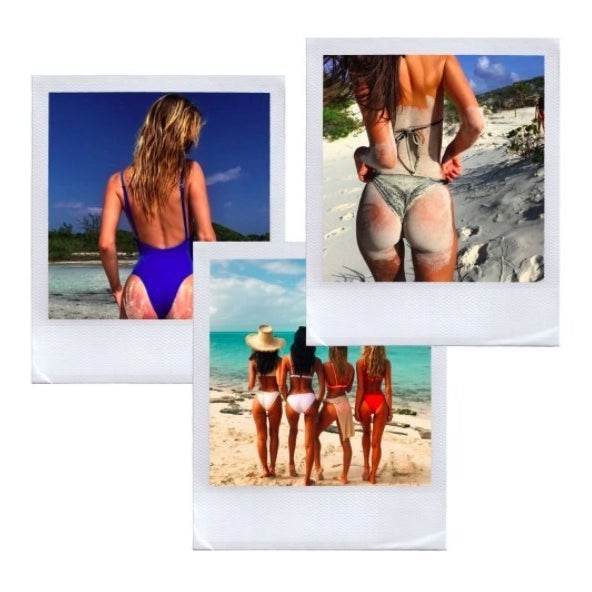 In a now-deleted post, Jenner even urged her 79 million Instagram followers to buy tickets for the doomed festival.
And once Fyre Festival descended into a post-apocalyptic frenzy, people draaagggedd Jenner on Twitter.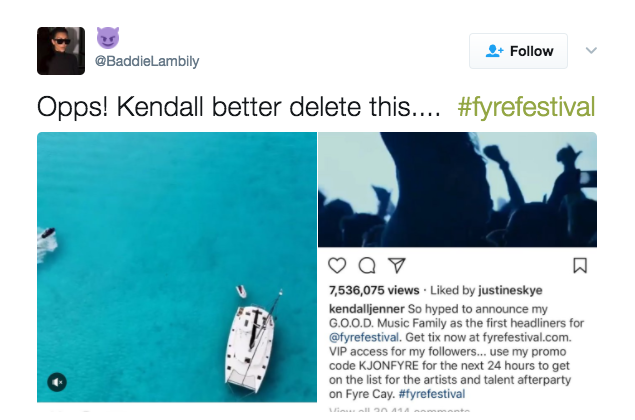 They advised her to fire her agent for the Pepsi debacle and the Fyre Festival shitshow.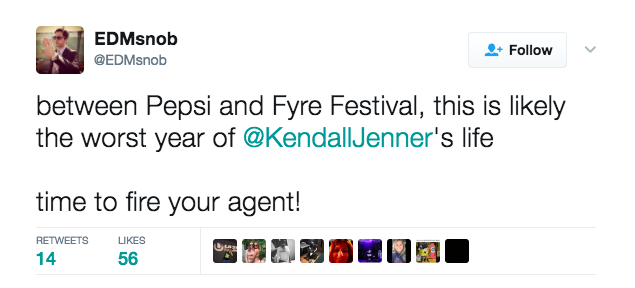 The Jenner–Pepsi–Fyre Festival jokes were brutal.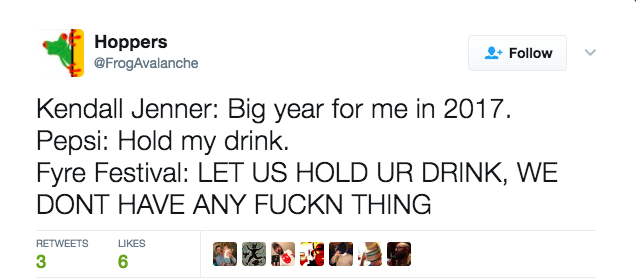 "Kendall Jenner gonna hand these kids a Pepsi and let em know it's gone be alright," one person said.



Many criticized the whole "influencer marketing" strategy.

"Imagine being an influencer who posted about fyre festival lmao - worse than detox tea."

But mostly, people were there to slam Jenner for her questionable endorsement choices.

"I bet Kendall put the #fyre out with a #Pepsi."