Fox & Friends First thought they had booked a Democratic congressional candidate, Ann Kirkpatrick, to talk about her apparent support for US Immigration and Customs Enforcement (ICE) on Monday's show. Instead, the show had accidentally booked someone who has called on ICE to be abolished.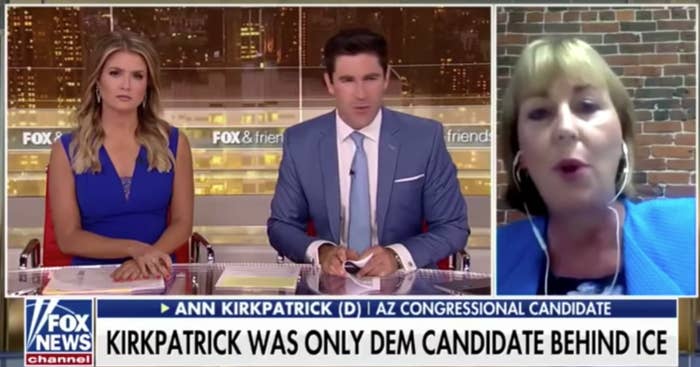 Some background: The National Republican Congressional Committee had tweeted a video of Kirkpatrick — a congressional candidate in Arizona — being booed during a Democratic debate for raising her hand when asked if any of the candidates would have declared their support for ICE agents without "increased oversight."
Conservative news outlets, including Fox News and the Daily Caller, reported on the incident, saying that Kirkpatrick was booed for showing her support for ICE.
But after Fox & Friends First hosts, Rob Schmitt and Jillian Mele, introduced Kirkpatrick and asked her why she supported ICE, they were instead greeted by Barbara L'Italien, a Massachusetts state senator and congressional candidate, who grabbed the opportunity to slam Trump about his immigration policies.
L'Italien — who represents Lawrence, Massachusetts, which has a large immigrant community — recently wrote an article that called for "abolishing ICE" as one part of "comprehensive immigration reform."
"My family came here from somewhere else, and I've always seen immigrants as vital to what makes America, America," L'Italien wrote in the piece for Lowell Sun last week. "We need comprehensive immigration reform, which includes fixing immigration enforcement. But abolishing ICE is just one part of that process, not a road to 'open borders,'" she wrote.
"I'm here on this show to speak directly to Donald Trump," L'Italien told the confused hosts. "I feel that what's happening at the border is wrong. I'm a mother of four, and I believe that separating kids from their parents is illegal and inhumane."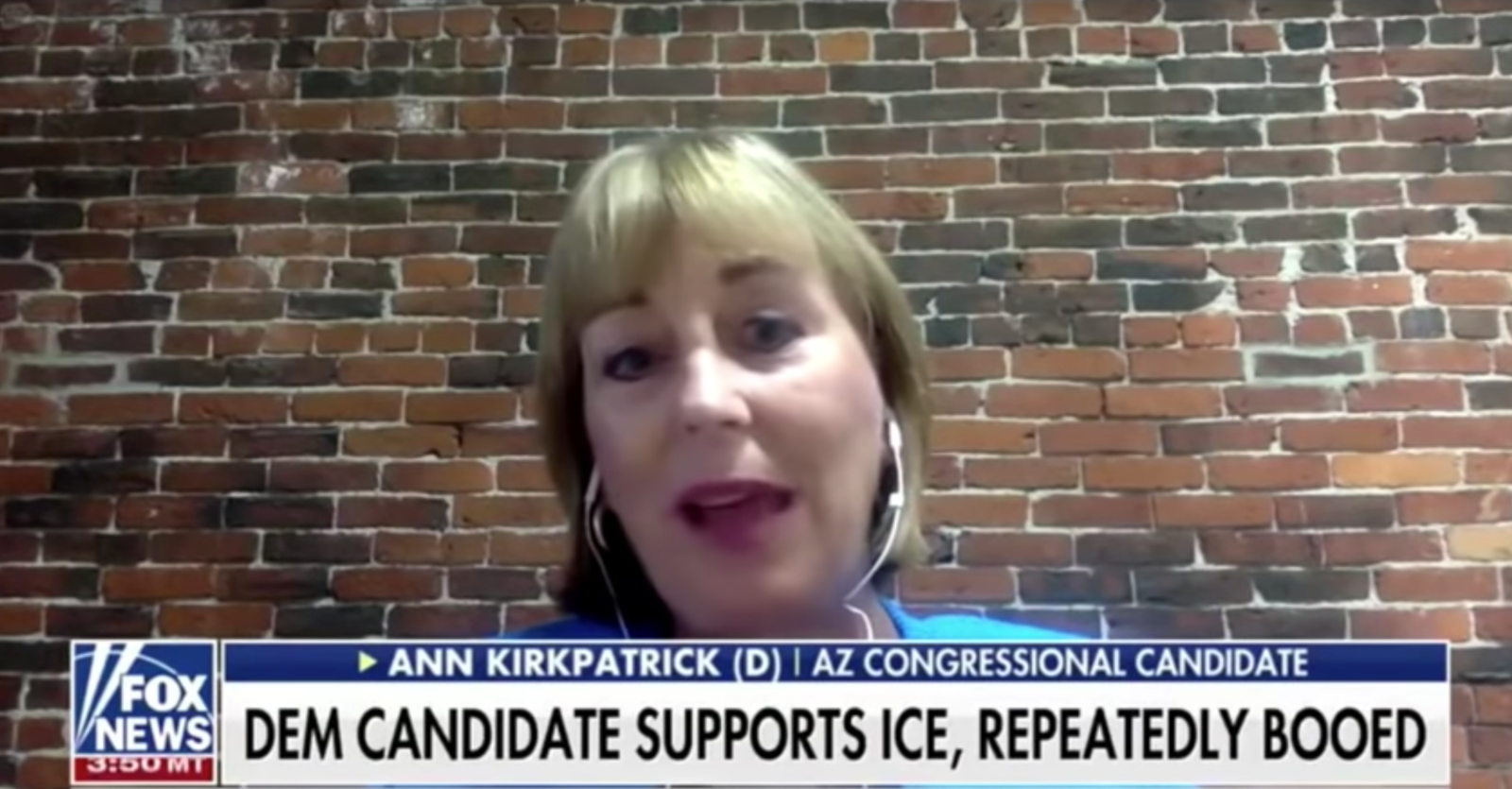 "I'm actually Barbara L'Italien. I'm a state senator representing a large immigrant community and running for Congress in Massachusetts," L'Italien said.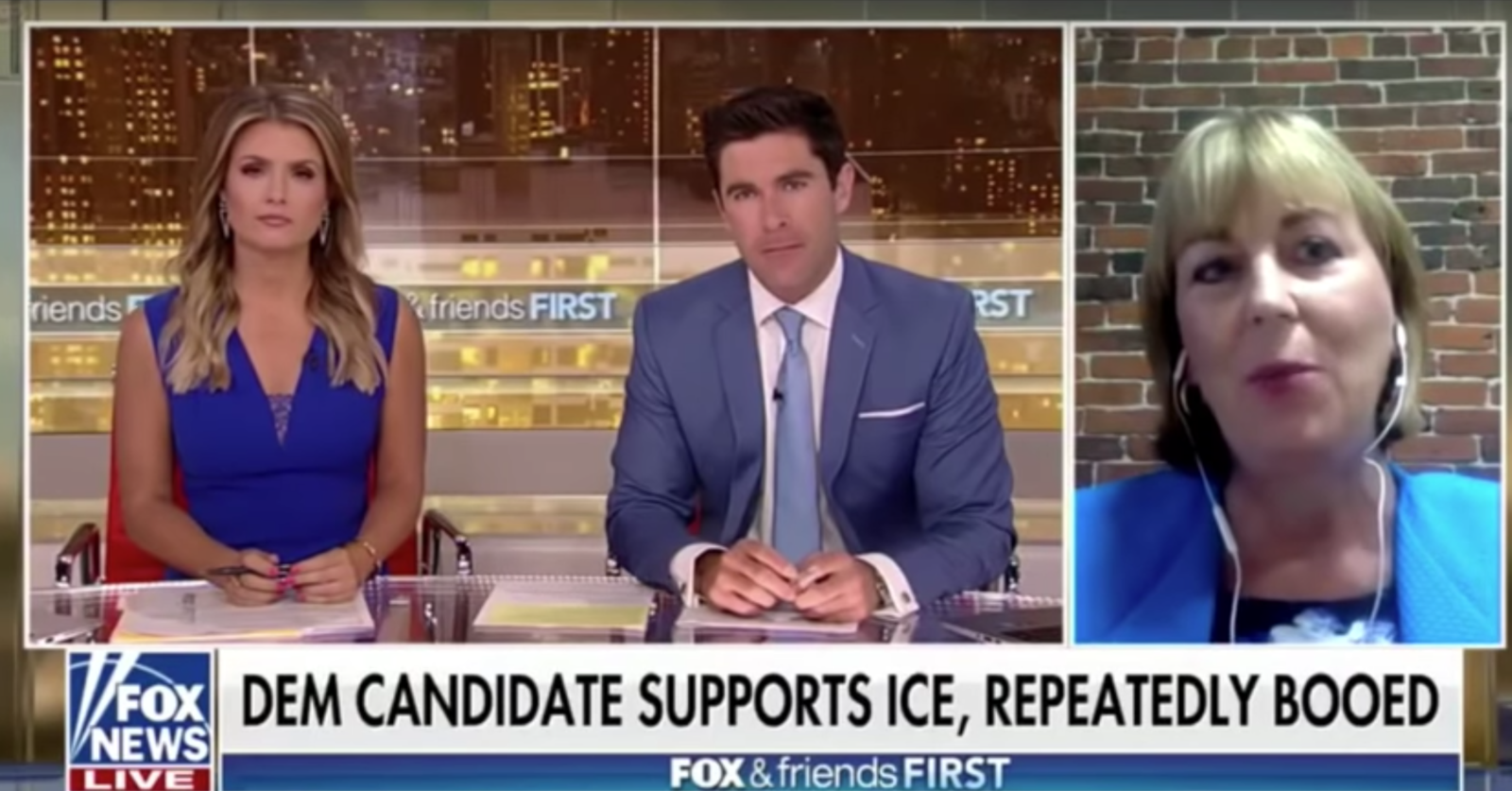 "I keep thinking about what we're putting parents through, imagining how terrifying that must be for those families, imagining how it would feel not knowing if I'd ever see my kids again," L'Italien continued, uninterrupted.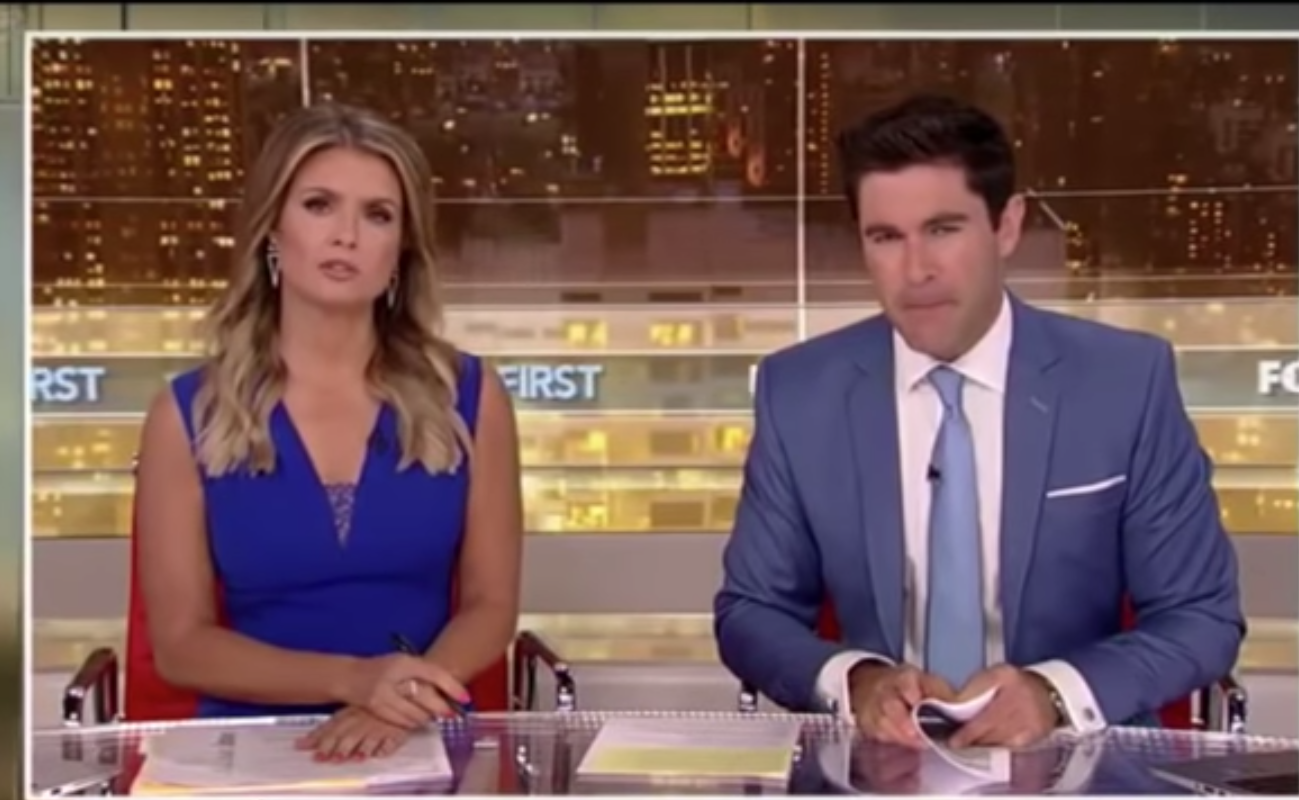 "We have to stop abducting children and ripping them from their parents' arms, stop putting kids in cages, and stop making 3-year-olds defend themselves in court," L'Italien said.
"But that practice has stopped at this point, Ms. Kirkpatrick, right," Schmitt interrupted, apparently having missed the part where L'Italien introduced herself.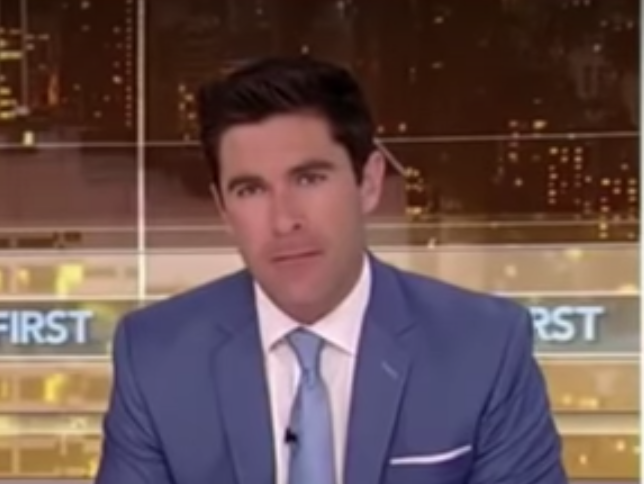 "Kids have been reunited with their families," Mele added to counter L'Italien. Around 2,000 children between the ages of 5 and 17 have still not been reunited with their families, Department of Justice lawyers said on Friday.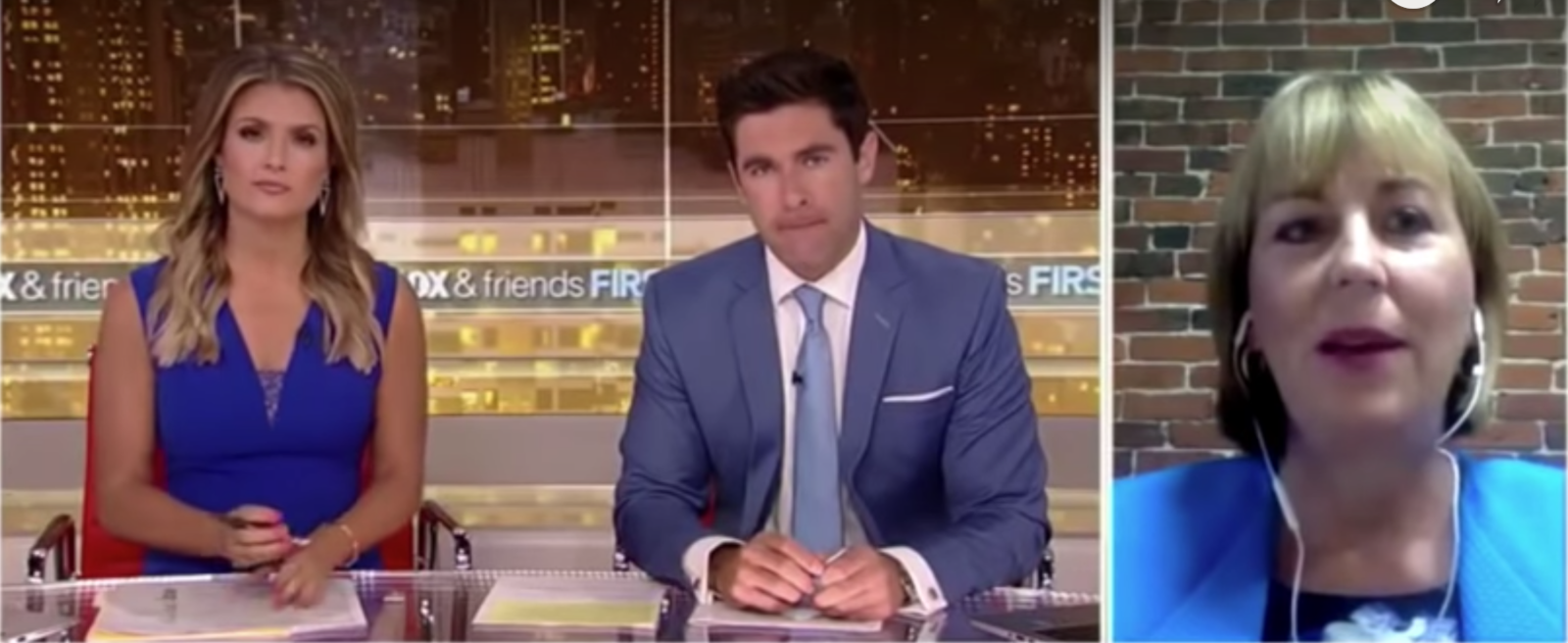 "Again, my name is Barbara L'Italien and I refuse to believe that our only options are open borders..." L'Italien said, just as she was taken off the air.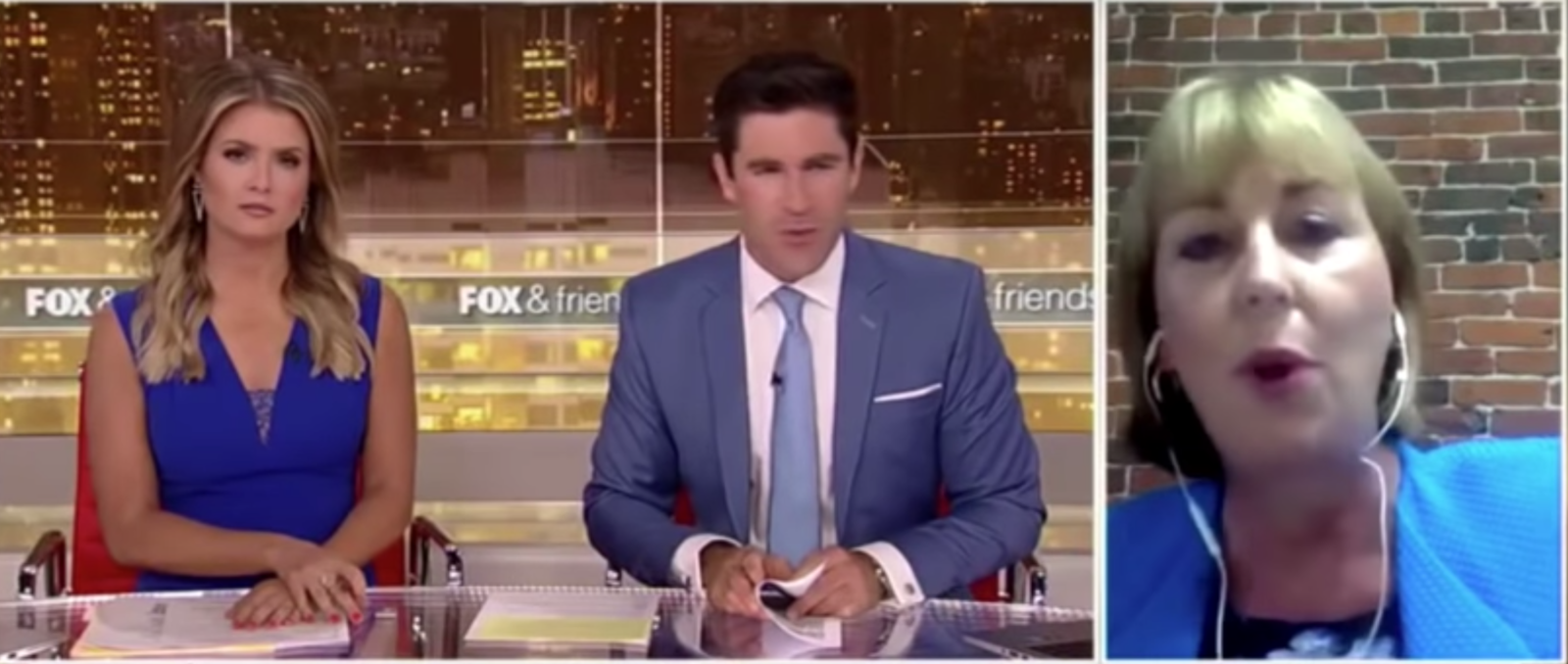 "Who is this? Who is this?" a perplexed Schmitt asked his cohost.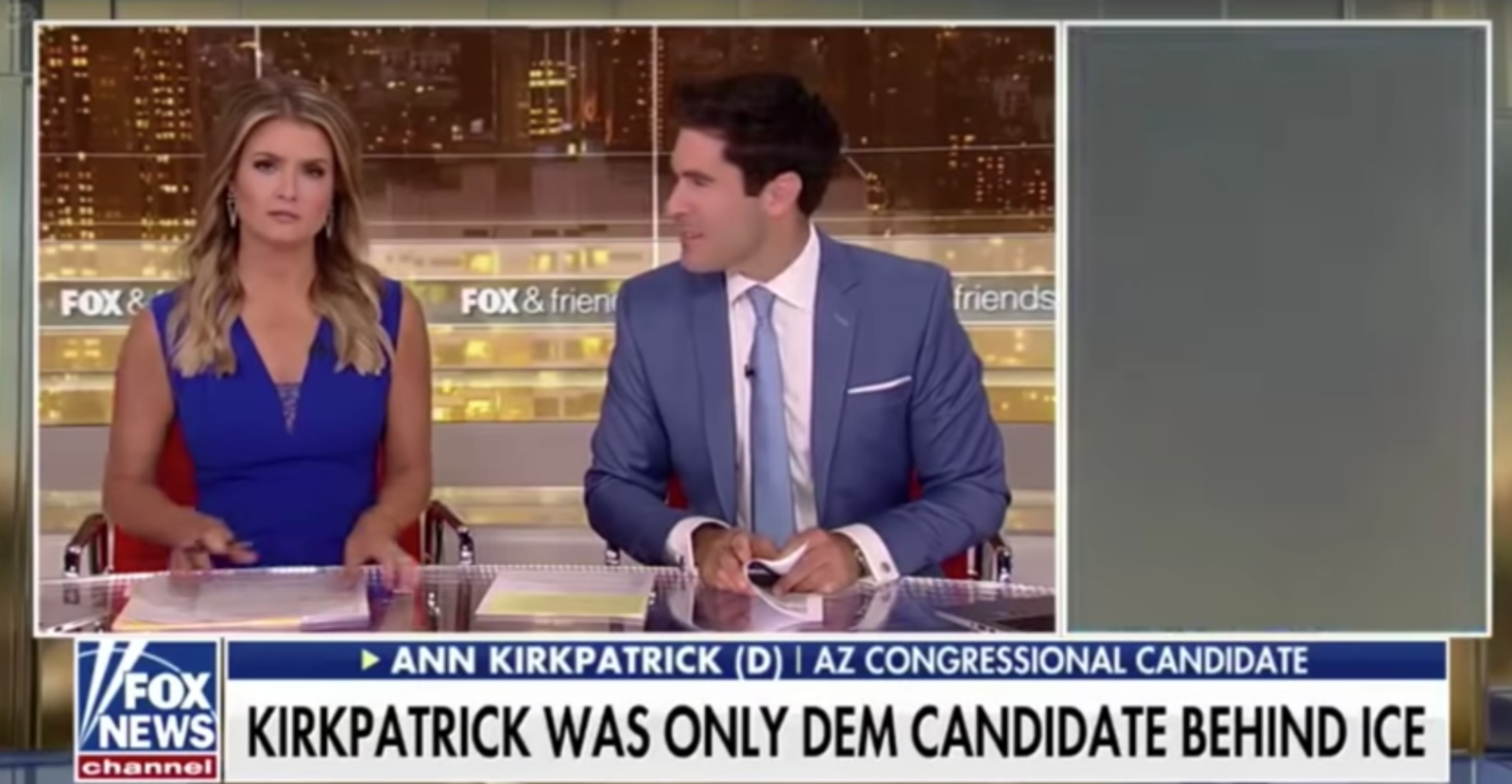 "Let's move along," Mele said. "That's what happens sometimes."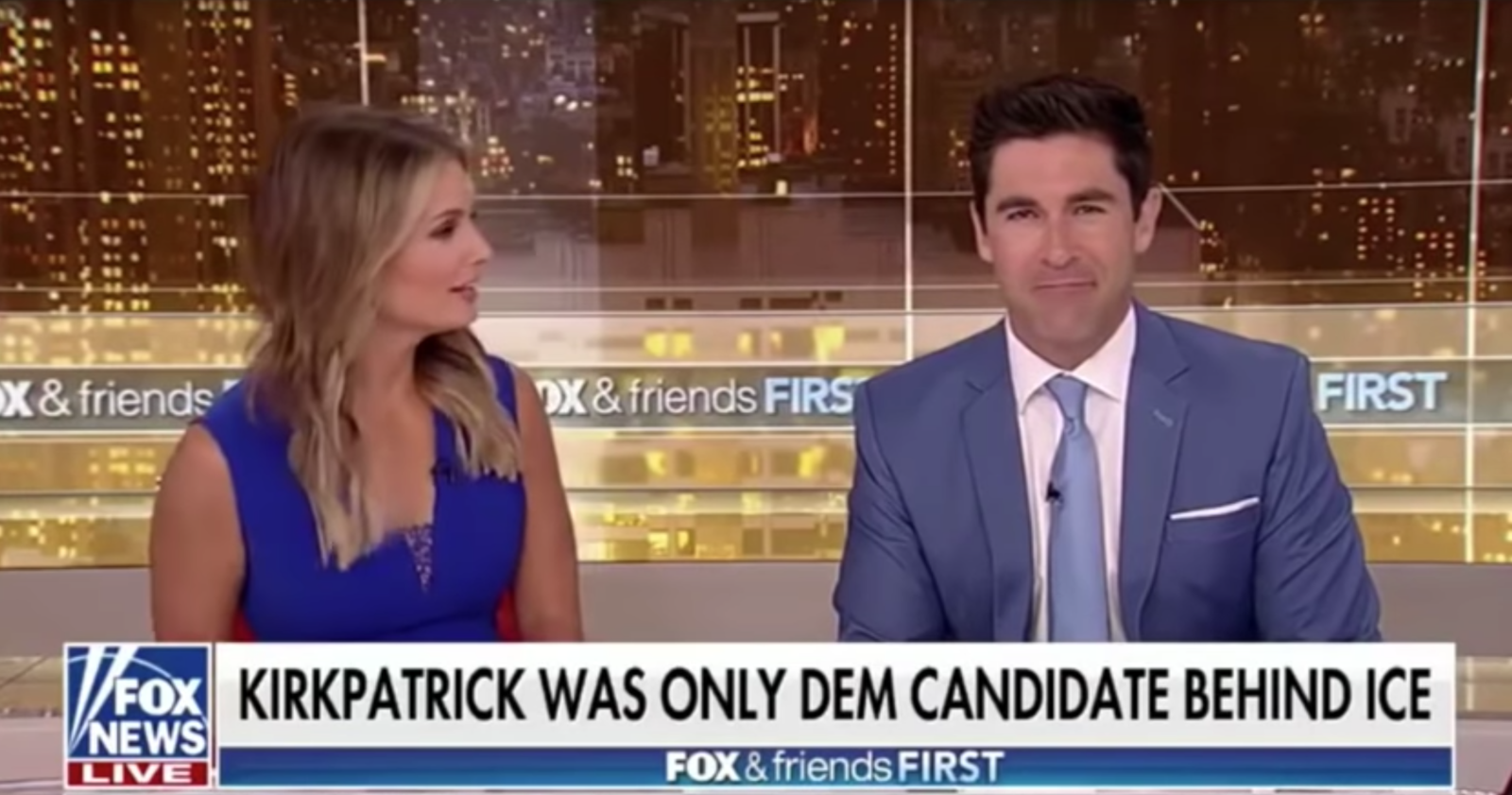 "That didn't go as planned," Schmitt said.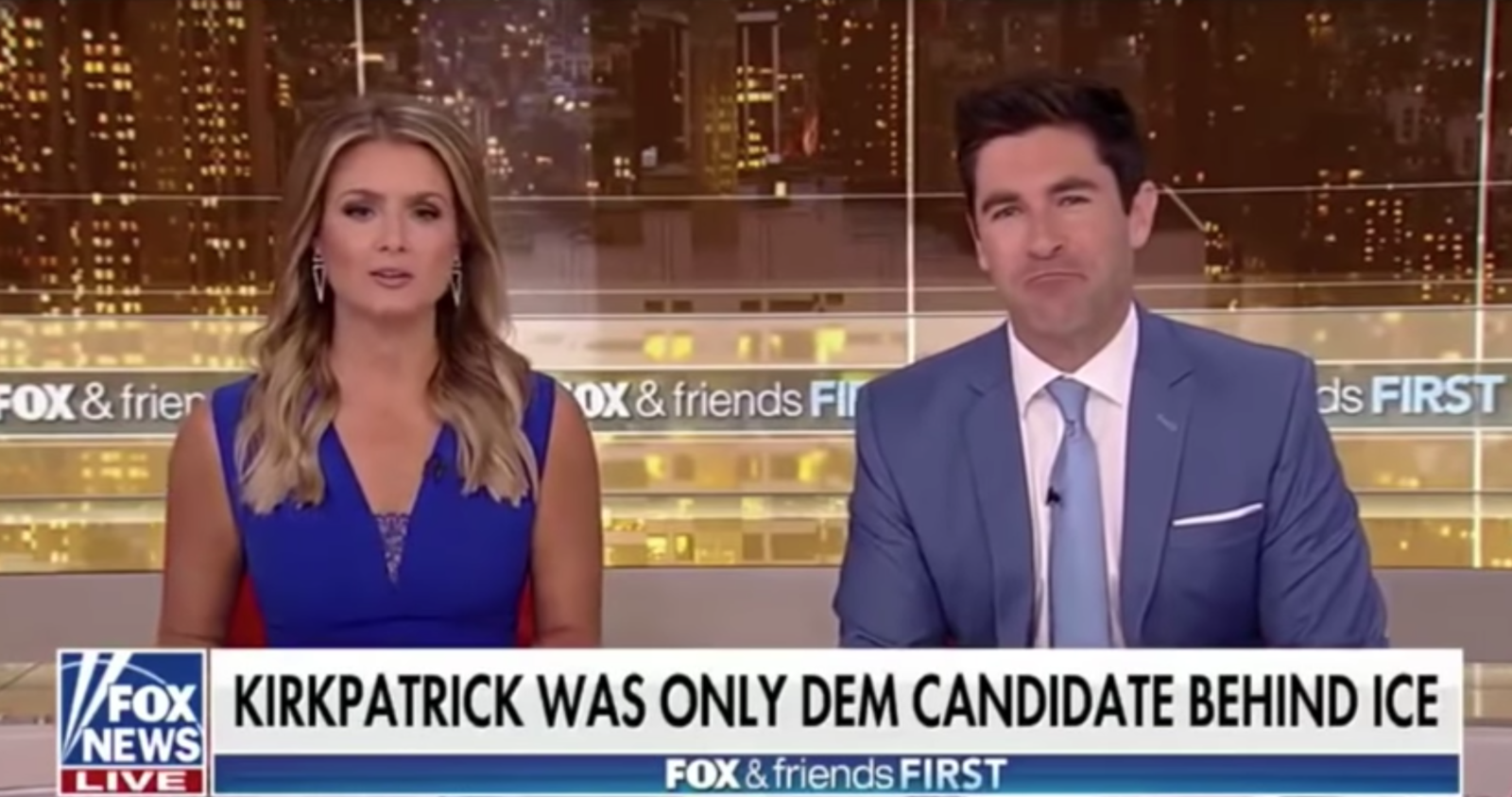 Mele later apologized for the segment, saying, "We were told Ann Kirkpatrick was going to be a guest on our show. As you saw, somebody else stepped in front of that camera. We are working to figure out how exactly that happened."
Fox & Friends First
Apparently, Fox reached out to L'Italien's staff "believing they were reaching the Kirkpatrick office due to their own failure of due diligence," Joe Katz, a spokesperson for L'Italien's campaign, told BuzzFeed News on Monday.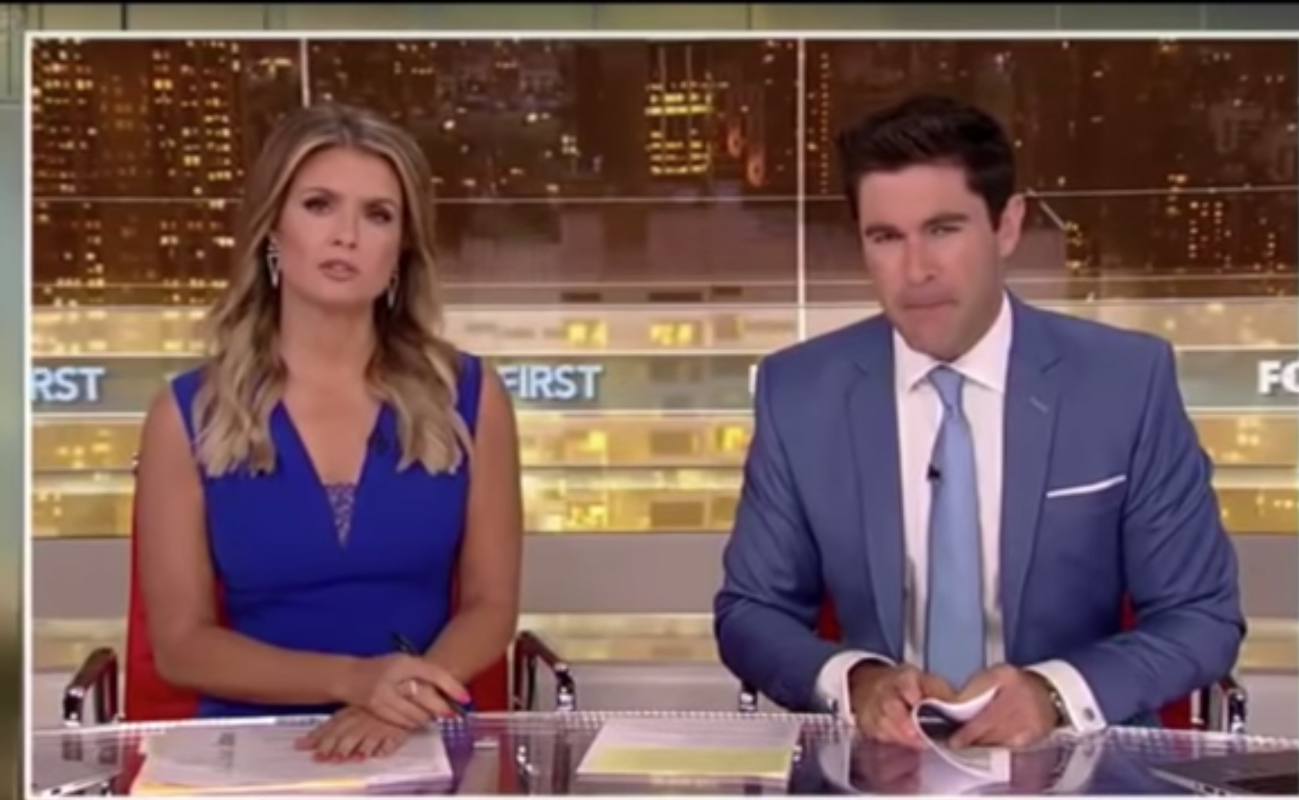 "Over the process of getting the interview scheduled, they repeatedly showed very little grasp on the facts, down to whether or not Ann Kirkpatrick was still in Congress," Katz said.
When asked if L'Italien's staff corrected Fox about the mistaken identity, Katz said, "They failed to ascertain the identity of the person they wanted to talk to."
In a statement to BuzzFeed News, Fox News said that L'Italien "did not identify herself as anything other than Kirkpatrick until she was live on air."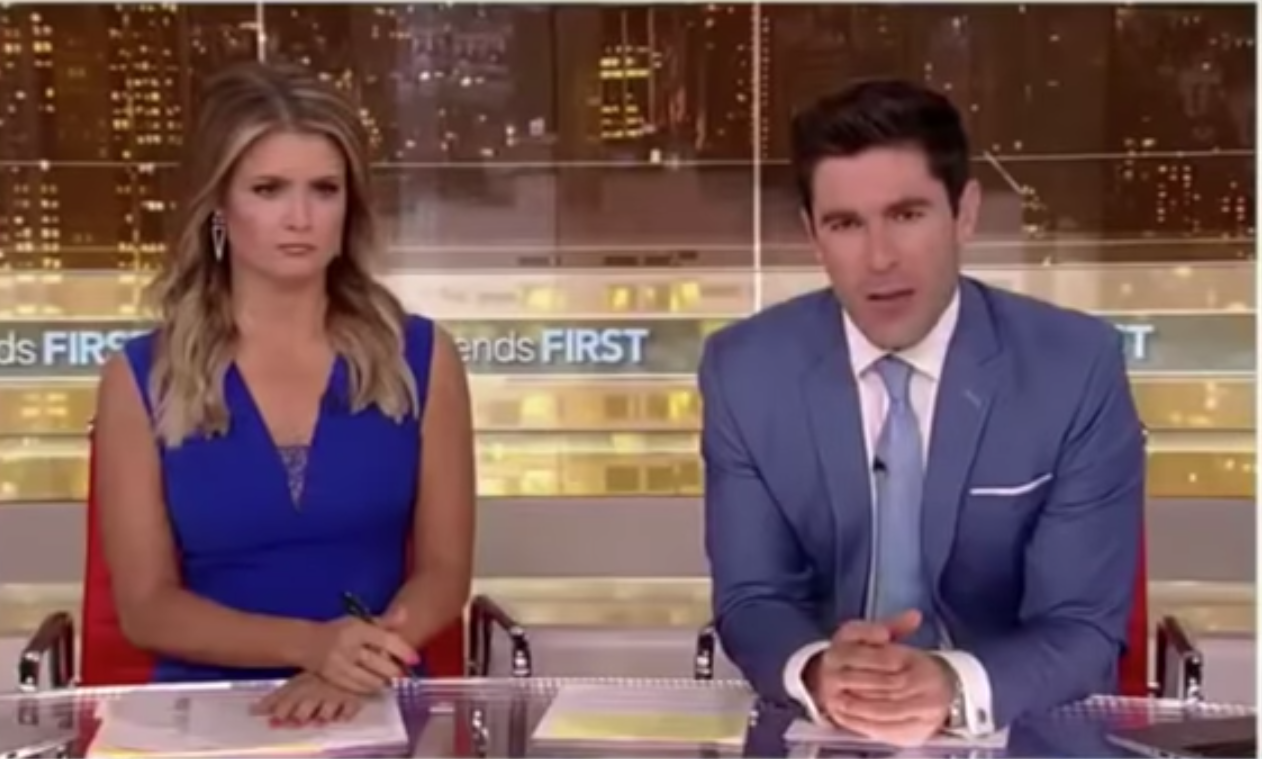 Here's the full statement from Desiree Dunne, executive producer of Fox & Friends First:
This morning we invited Congresswoman Ann Kirkpatrick to appear on Fox & Friends First through her press contact on file Joe Katz, who accepted the invitation on Kirkpatrick's behalf. Katz followed with an email confirming the segment, which also included background information and a campaign logo for Ann Kirkpatrick. During the actual segment, Barbara L'Italien, appeared on camera instead of Kirkpatrick. Despite speaking to producers prior to the interview, L'Italien did not identify herself as anything other than Kirkpatrick until she was live on air, at which point we ended the interview.
"Fox News is where you go when you want to talk to Donald Trump, and Barbara felt she had an obligation to her constituents to take advantage of that opportunity," Katz told BuzzFeed News.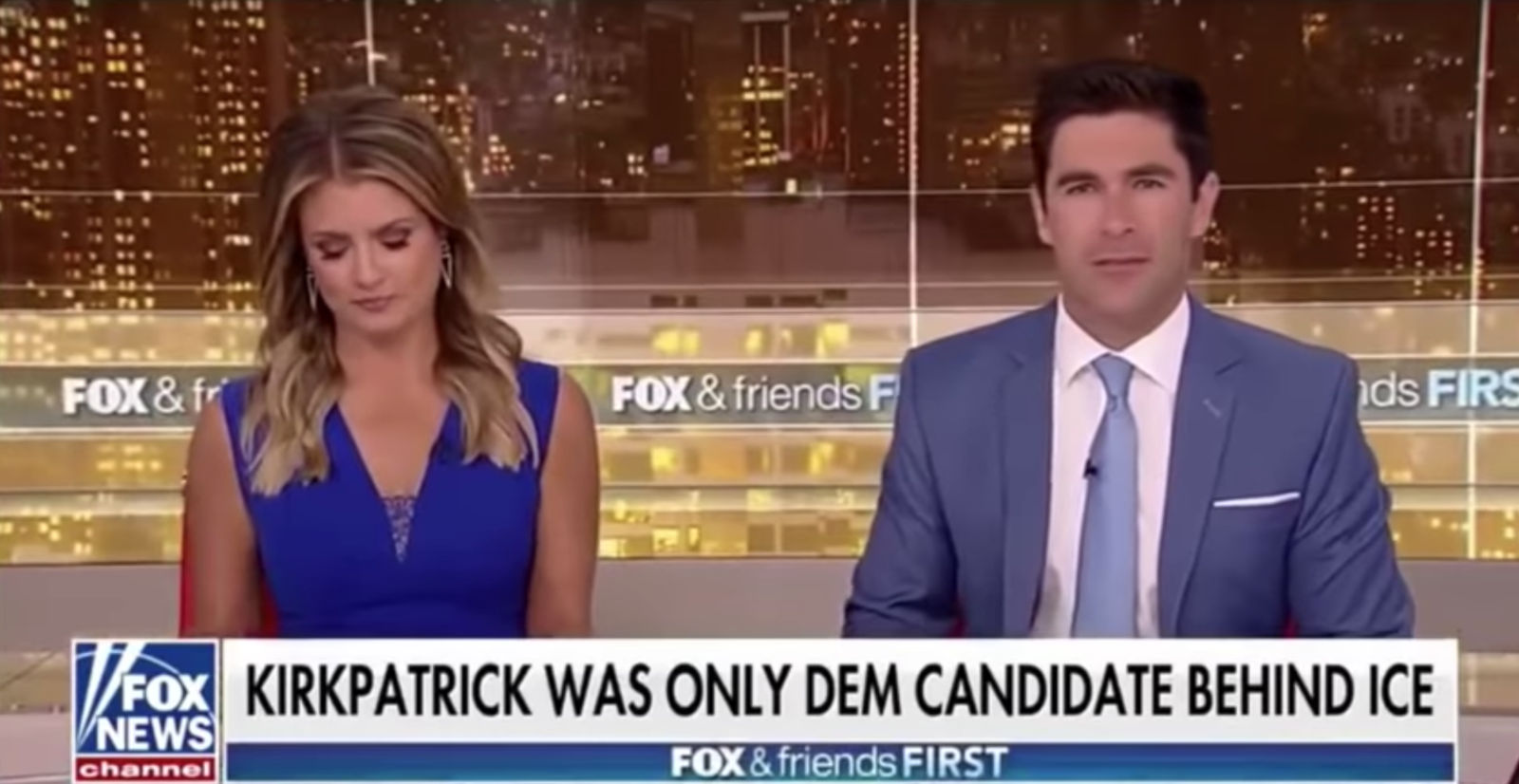 "But this would not have happened to an actual news station," Katz continued. "Fox's lack of attention to the facts normally is a disaster for the country, it just so happened that today it was embarrassing for them."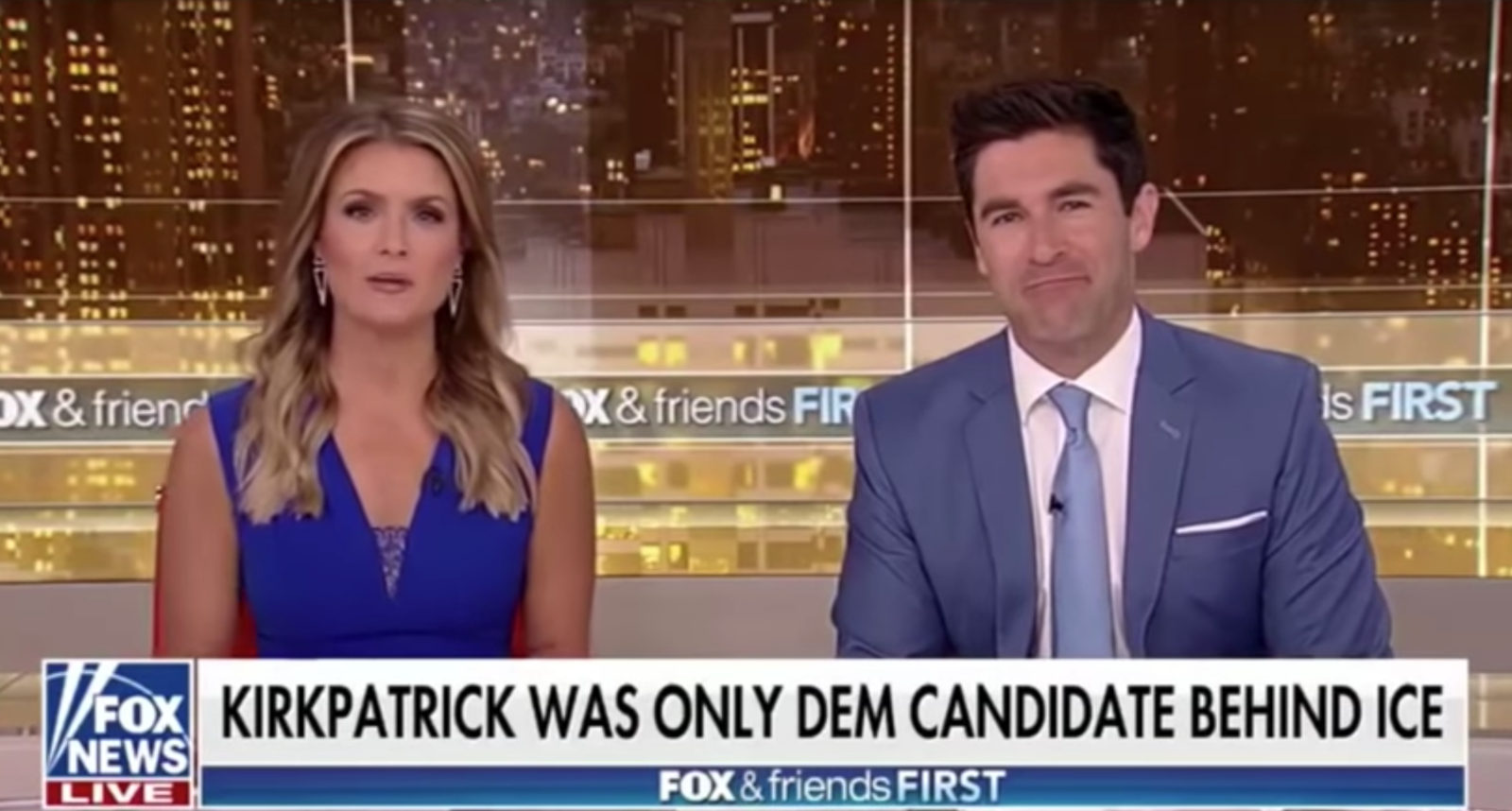 In a tweet, Schmitt said L'Italien was "desperate for attention" and accused her of pretending to be someone else with "multiple people within Fox News."
Schmitt also said they got "hijacked" by L'Italien's "publicity stunt," while Mele said she thought it was a "weak move to do this on live TV."
Kirkpatrick also put out a statement slamming Fox News for "false reports" about her position on ICE "without a single word from me."
Kirkpatrick's campaign did not respond to BuzzFeed News' request for comment.