Former High-Ranking Employee Sues Mets For Sexual Discrimination
Leigh Castergine said that she was humiliated and subsequently fired by the team for having a baby without being married. Update: The Mets said the "claims are without merit."
Leigh Castergine, former senior vice president of ticket sales with the Mets, filed a lawsuit Wednesday against the team and its Chief Operating Officer Jeff Wilpon, saying that she faced discrimination on the basis of her sex.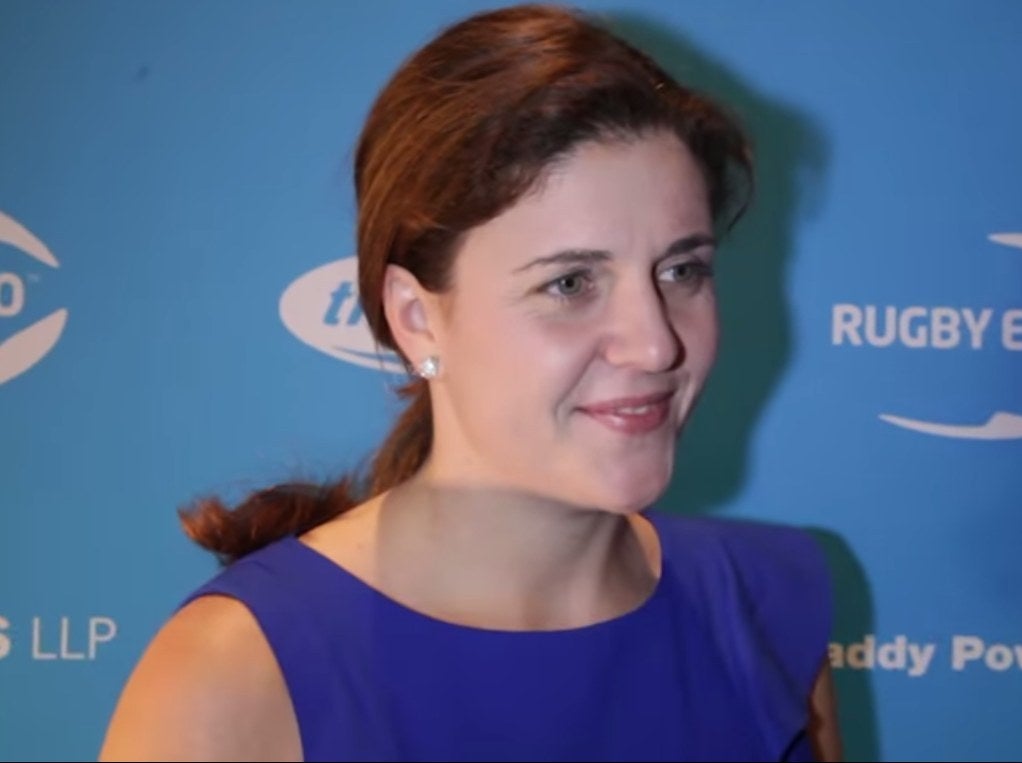 According to the lawsuit, Castergine said she was frequently humiliated by Wilpon for becoming pregnant without being married. The lawsuit says that Wilpon "became fixated on the idea that Castergine would have a child without being married."
He also pretended to see if she had an engagement ring on her finger and openly stated at an all-male meeting of senior executives that he was "morally opposed" to her having a child without marriage. Wilpon told Castergine she would make more money and get a bigger bonus if she had a ring on her finger.
After Castergine complained to human resources, she was fired on Aug. 26. Wilpon said she was no longer aggressive and "something had changed" in her after the birth of her child.
Castergine was hired by the Mets in 2010 and was promoted to senior vice president for ticket sales and service operations in December last year, the first woman to hold such a position in the team's 52-year history.
Castergine is a Penn grad who previously worked for the Philadelphia Flyers, Orlando Magic, and Boston Bruins. After joining the Mets in 2010, she won accolades for tackling significant challenges within the franchise and was rewarded with a $50,000 raise in 2012, as well as in 2013 along with a promotion.
In August 2013 she became pregnant and informed Wilpon and the team's executive vice president, Lou DiPaoli, of her pregnancy in September.
According to the lawsuit, Castergine was uncomfortable with telling her male supervisors about her pregnancy because they had discussed moving a pregnant female executive to another department as "she hasn't been the same since she had children."
From the time she informed them of her pregnancy, Castergine says that Wilpon humiliated and disparaged her in front of her colleagues.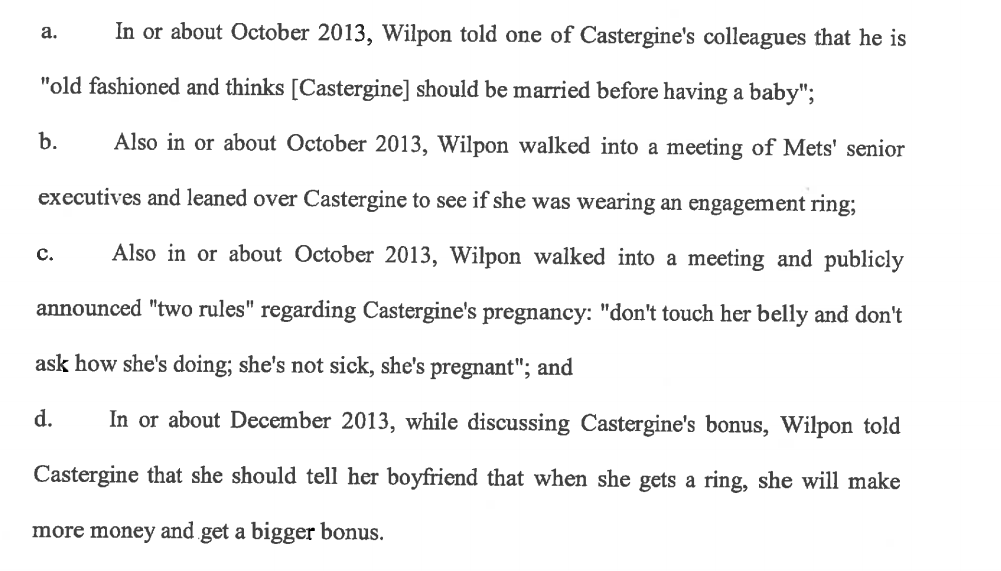 The lawsuit says that even after Castergine was diagnosed with a rare pregnancy-related condition, Wilpon did not stop harassing her.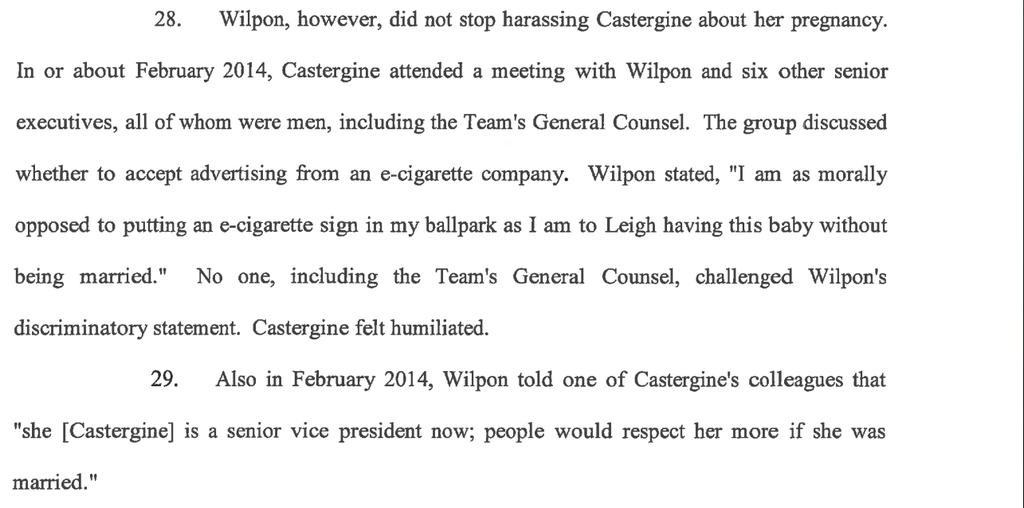 The Mets issued the following statement:
"We have received and reviewed the complaint. The claims are without merit. Our organization maintains strong policies against any and all forms of discrimination."
This is a developing story. Check back for updates and follow BuzzFeed News on Twitter.