Former "Cosby Show" Actor: "Of Course Bill Cosby Is Guilty!"
In a blog post, Joseph C. Phillips wrote about Cosby's alleged extramarital affairs on the sets of the beloved show and an encounter with a friend who claimed the comedian "violated her body."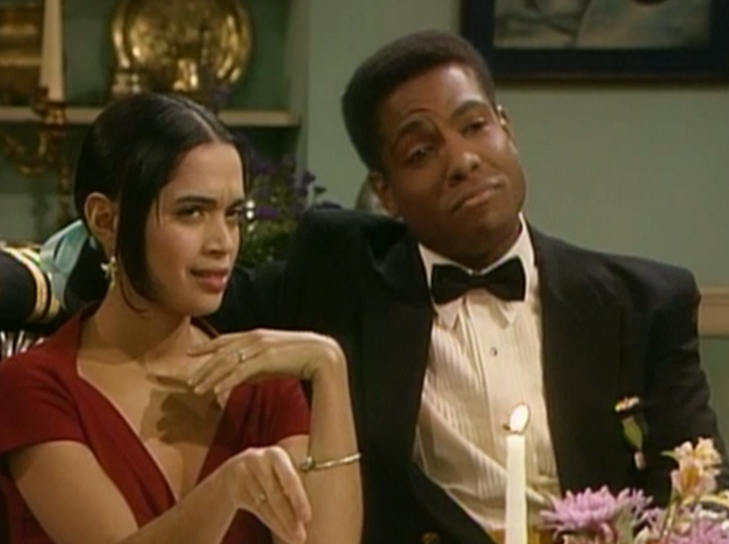 Joseph C. Phillips, a former actor on The Cosby Show, wrote a blog post on July 13 claiming that Bill Cosby is guilty of the accusations that he drugged and sexually assaulted women.
The now-viral post — titled "Of Course Bill Cosby Is Guilty!" — details Cosby's alleged extramarital affairs on the sets of the show and Phillips' encounter with one of Cosby's former mentees who described how the comedian allegedly violated her body.
The post comes in the wake of Cosby's own admission from 2005 that he obtained and offered quaaludes — powerful sedatives — to at least one woman in order to have sex with her.
Nearly 40 women have gone public with their accusations that Cosby drugged and sexually assaulted them.
Phillips, who played Cosby's son-in-law Martin Kendall on the show for three years, wrote about witnessing Cosby's several extramarital affairs on the set with "light skinned" women who had "good hair."
While acknowledging his adulation for the now-78-year-old comedian, Phillips wrote that when he joined the cast of The Cosby Show in 1989, it was "common knowledge that Bill played around."
He wrote that Cosby's affairs with an "unending parade of pretty young women that streamed through the studio" were a "fact" and that he was certain that Cosby's wife, Camille, was aware of his infidelity and had made her peace with it.
As the accusations against Cosby grew, Phillips wrote that he became "increasingly disturbed" that his idol may be a serial rapist.
He described a chance encounter with an old friend who was one of the many women Cosby is said to have mentored over his career.
Phillip wrote that when he mentioned Cosby as her mentor and asked her, "Did he ever..." she began to cry and cursed Cosby for "violating both her trust and her body."
From Phillips' blog:
We spent the next two hours sitting on a bench talking. Through tears, she told me her story. She cursed him for violating both her trust and her body. She cursed herself for not being smarter, and for degrading herself in pursuit of success. I listened patiently. As she began to run out of steam, she turned to me. "Do you believe me?"

"Yes." I said. "I believe you."

"Why?" she asked.

"Because I don't believe that you are crazy and only a crazy person would sit with me all this time and share a fantasy."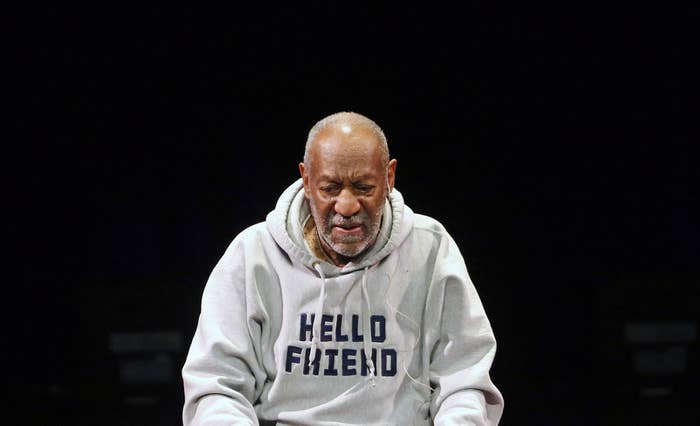 Phillips wrote that Cosby was his idea of "a great Black man" who was "devoted to his wife and children."
"After my father, Bill Cosby was the man I aspired to be," he wrote.
After the growing accusations and the recent quaalude revelations, Phillips wrote that "rather than spending his time bouncing kids on his knee and eating Jell-O brand pudding, this Bill was involved in illegal drugs and illicit sex, fornication, and perhaps more."
However, he wrote that he is wary of dismissing Cosby's legacy, and offered his idol a plea:
"Bill, you have a family who loves you, a wife who is devoted to you; you have more money than you can spend. Please, go live a quiet country life. Allow those of us who truly love you to preserve just a bit of our enchantment."