A video of a woman calling Florida Gov. Rick Scott an "asshole" and "an embarrassment" while he's trying to get a coffee at a Gainesville Starbucks has over 120,000 views on YouTube and is being shared widely on social media.
"You cut Medicaid, so I couldn't get Obamacare," Cara Jennings yelled at Scott, who left Starbucks empty-handed after the nearly minute-long confrontation.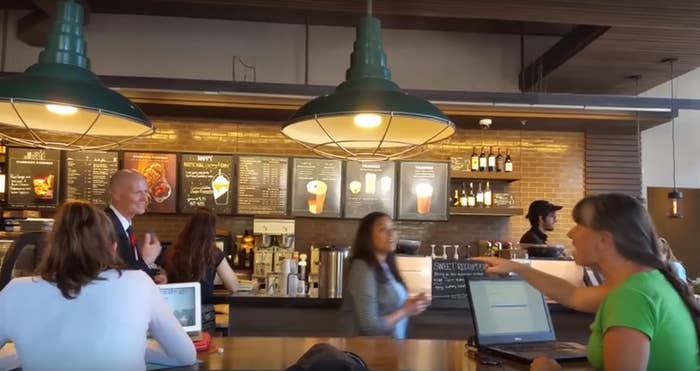 "You're an asshole," Jennings said. "You don't care about working people. You should be ashamed to show your face around here."
When one of Scott's staffers attempted to talk to Jennings, she said, "I'm not talking to you."
Scott answered that he created a million jobs, and Jennings responded, "a million jobs? Great, who here has a great job?" Scott responds, "you should," but Jennings continued, "or is looking forward to finishing school? Do you really feel like you have a job coming up?"
Scott — who at that point probably decided he needed something stronger than coffee — turned to leave. Jennings then berated him for "stripping women of access to public healthcare."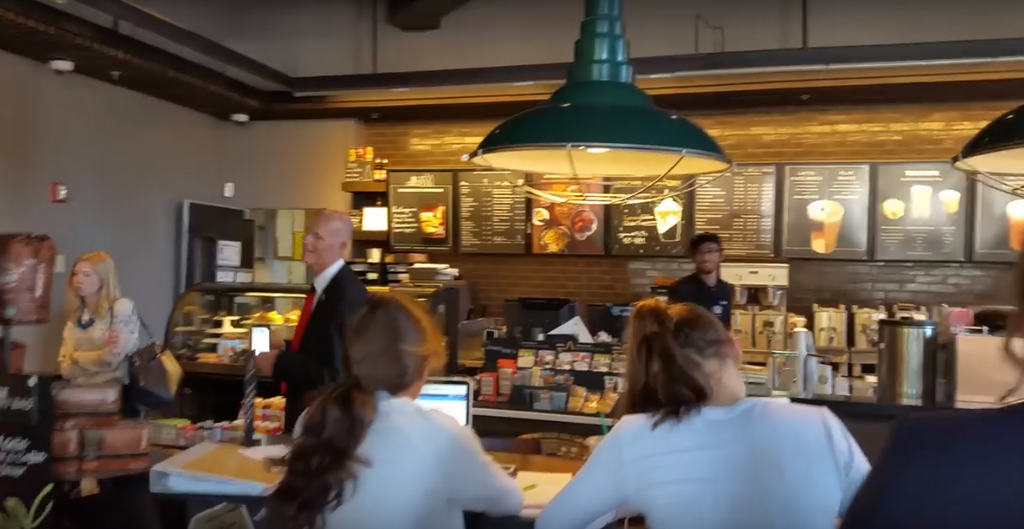 Jennings was referring to the bill Scott signed on March 25 that cut state funding to women's reproductive health clinics that performed abortions, including Planned Parenthood.
"Shame on you, Rick Scott!," Jennings shouted. "We depend on those services. Rich people like you don't know what to do. When poor people like us need health services, you cut them."
"Shame on you, Rick Scott," Jennings said one last time as the governor walked out with his team. "You're an embarrassment to our state."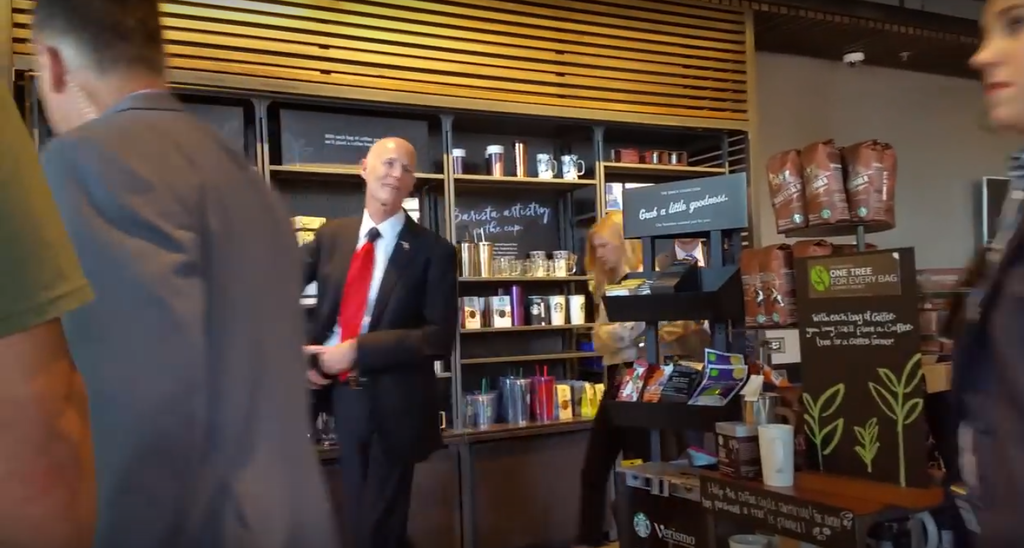 "I didn't think about whether I should do it or not," Jennings, a 39-year-old stay-at-home mom who works part-time, told ABC Action News. "I thought, 'Here's my chance to tell the governor how I feel about the horrible bill.'"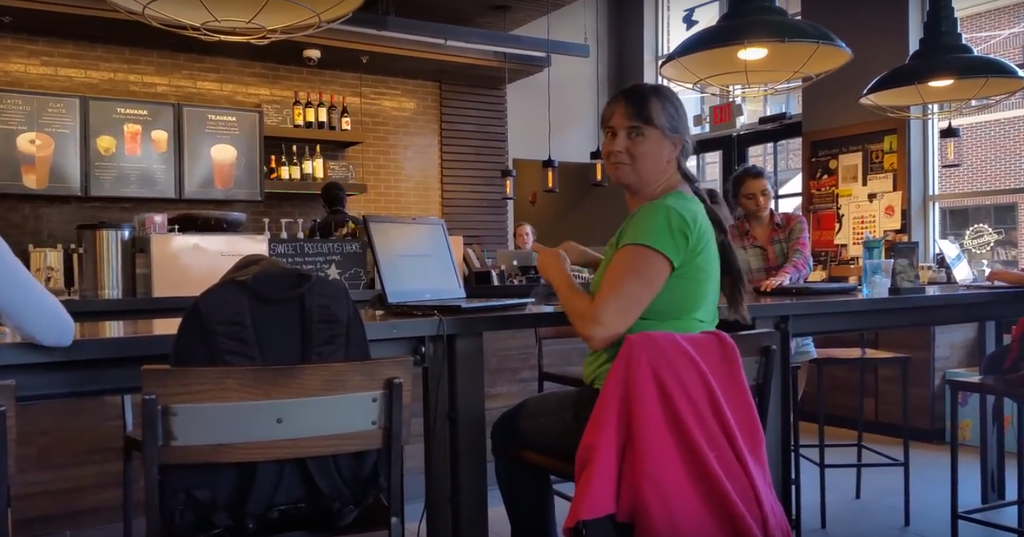 Jennings said that she was dismissive of Scott saying he created jobs because she knows many people looking for work and making low wages. She said that "a number of people" at Starbucks came up to thank her after the confrontation.
Melissa Sellers, a consultant for Scott, described Jennings as "a self-proclaimed anarchist" in a statement to BuzzFeed News.
"People with radical views tend to not like civil debate," Sellers said. "A self-proclaimed anarchist rudely yelled and cursed at the governor."
Citing a 2010 Palm Beach Post profile on Jennings, Sellers said, "She also refused to Pledge Allegiance to the flag. It's a free country, but its not at all surprising that an anarchist prefers shouting over conversation."
Responding to the video, Dawn Laguens, Executive Vice President of Planned Parenthood, told BuzzFeed News in a statement:
"People have had enough of the political attacks on health care in Florida, Missouri, Arizona, and across the country. Governor Scott is just the latest politician to block birth control, cancer screenings, and other care at Planned Parenthood. These are the very same politicians who have opposed the ACA, and worked to roll back women's insurance coverage for birth control – and people are fed up."
BuzzFeed News has reached out to Jennings for a response.
"Sweet."