Florida Executes Man Who Raped And Killed His 10-Year-Old Stepdaughter
Updated: Chadwick Banks was convicted of raping and fatally shooting the girl moments after killing her mother. The Supreme Court refused to stop the execution.
Chadwick Banks was executed in Florida on Thursday for the 1992 rape and murder of his 10-year-old stepdaughter.
He was pronounced dead at 7:27 p.m. ET, the Associated Press reported.
The execution, scheduled for 6 p.m. ET was delayed by an hour because of Banks' unsuccessful late appeal to the U.S. Supreme Court to stop his execution, a Dept. of Corrections spokesperson told Reuters.
The U.S. Supreme Court denied Banks' request to stop the execution.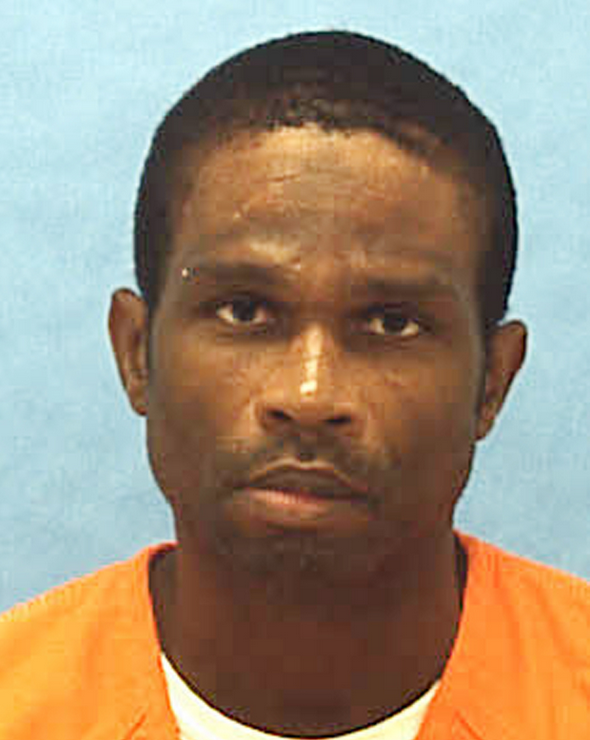 Banks, 43, fatally shot 10-year-old Melody Cooper in the head after raping her moments after he shot and killed her mother, Cassandra Banks. He is serving life in prison for Banks' murder.
This would be the 20th execution under Gov. Rick Scott's first term in office, the Associated Press reported. That's one execution less than during former Gov. Jeb Bush's two terms.
On Nov. 3, the Florida Supreme Court denied Banks' stay of execution request.
Banks' appeal stated that he had received ineffective legal counsel. His attorneys also argued that Florida's three-drug execution protocol was cruel and unusual thereby violating Banks' Eighth Amendment rights.
The lethal drugs would have an intolerable risk of pain and suffering, according to the appeal, which also argued that Banks would not be sufficiently sedated and would be unable to convey his suffering due to the paralytic nature of the drug.
In its ruling, the court said, "We have repeatedly rejected Eighth Amendment challenges to Florida's lethal injection protocol as revised in September 2013. Once we have upheld the constitutionality of a lethal injection protocol, that protocol is facially constitutional as a matter of law."
Banks filed an appeal with U.S. Supreme Court to stay his execution Thursday.
At the age of 21, Banks raped, sodomized and fatally shot 10-year-old Melody Cooper.
On Sept. 24, 1992, Banks returned to his house after a night of drinking and playing pool at a neighborhood bar. He shot his wife point-blank while she slept on their bed. He went to his stepdaughter's room and shot her in the head after brutally raping her.
The child was found on her knees, naked from the waist down.
The next day Banks confessed to the murders and told police he had "spanked" and "molested" Melody for 20 minutes. Evidence showed there was blood under Melody's fingernails and on her pillow. She had a bruise and cut on her face. Banks had also sodomized the girl.