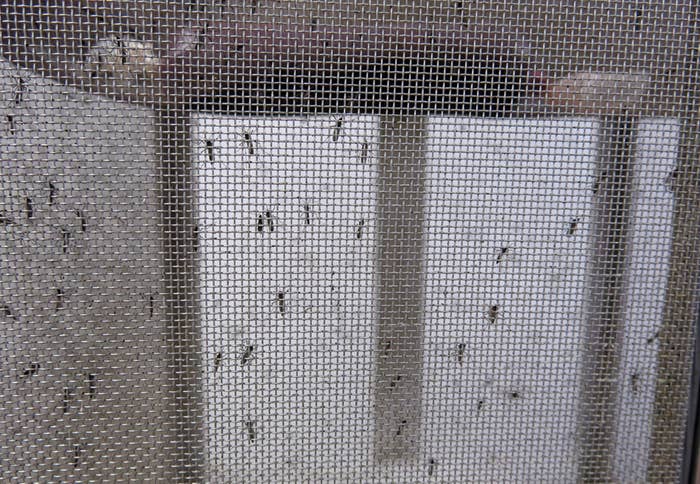 The first U.S. death related to the Zika virus occurred in Puerto Rico, federal health official announced Friday.
The patient in the U.S. territory died after developing severe thrombocytopenia, a condition in which there is an abnormally low blood platelet count, the Centers for Disease Control and Prevention (CDC) said.
The victim was in his 70s from the San Juan metro area, a CDC spokesperson told BuzzFeed News. After he was infected with Zika, "he developed bleeding manifestations" and was hospitalized.
"He died shortly thereafter of complications related to severe thrombocytopenia," the spokesperson said.
There have been at least 683 confirmed cases of Zika detected in Puerto Rico since November 2015.
"Although Zika virus-associated deaths are rare, the first identified death in Puerto Rico highlights the possibility of severe cases, as well as the need for continued outreach to raise health care providers' awareness of complications that might lead to severe disease or death," the CDC said in a statement.
The most common symptoms among Zika virus disease cases were rash, myalgia, headache, fever, and arthralgia, which are similar to the most common signs and symptoms reported elsewhere in the Americas, according to the CDC.
While there have been no local mosquito-borne Zika cases reported in the U.S. states, there have been travel-associated cases.
The CDC warned that with recent outbreaks, the number of Zika cases among travelers visiting or returning to the U.S. is likely to increase, resulting in the local spread of the virus in stateside.