Thousands of people on Tuesday attended the first two funerals for those who were killed in the Pittsburgh mass shooting, and just hours ahead of President Trump's controversial visit to the city.
Friends, family, community members, and strangers lined up around the block early Tuesday to attend the funeral of Jerry Rabinowitz, a 66-year-old physician who was beloved in his community and a hero to Pittsburgh's LGBT community at the height of the AIDS crisis.
Rabinowitz's funeral at the Jewish Community Center in Squirrel Hill was the first of 11 funerals that will take place throughout the week for members of the Tree of Life synagogue who were killed during Saturday's massacre.
Some of the mourners included Rabinowitz's longtime patients who had come to pay their final respects. One of his patients, Gail Hunter, told KDKA-TV that she was there to "honor his kindness, his loving, his goodness, his generosity, his spirit — he was all of that."
The center was filled to capacity with hundreds of mourners even as others were lined up outside for Rabinowitz's service.
The doctor, known for his compassionate care, loved the Torah and was a permanent fixture at the Tree of Life synagogue every Saturday, according to a reporter for the New York Jewish Week who was present at the funeral. Rabinowitz sat in the same seat by the window every week and set up the kiddish spread every Shabbat morning.
Hundreds of mourners then followed Rabinowitz's funeral procession on foot as his hearse made its way to the cemetery.
A staff sergeant who was driving by the funeral procession also stopped his car and stood to pay his respects to Rabinowitz.

Kendall Lubay told the Cincinnati Enquirer that he stopped to show respect to not just those who died but those who were feeling the "torment and pain" of their loss.
"It was proper to show those respects rather than just drive past and not acknowledge it," Lubay said.

As Rabinowitz's funeral procession passed the Yeshiva School in Squirrel Hill, some students cried while paying their respects.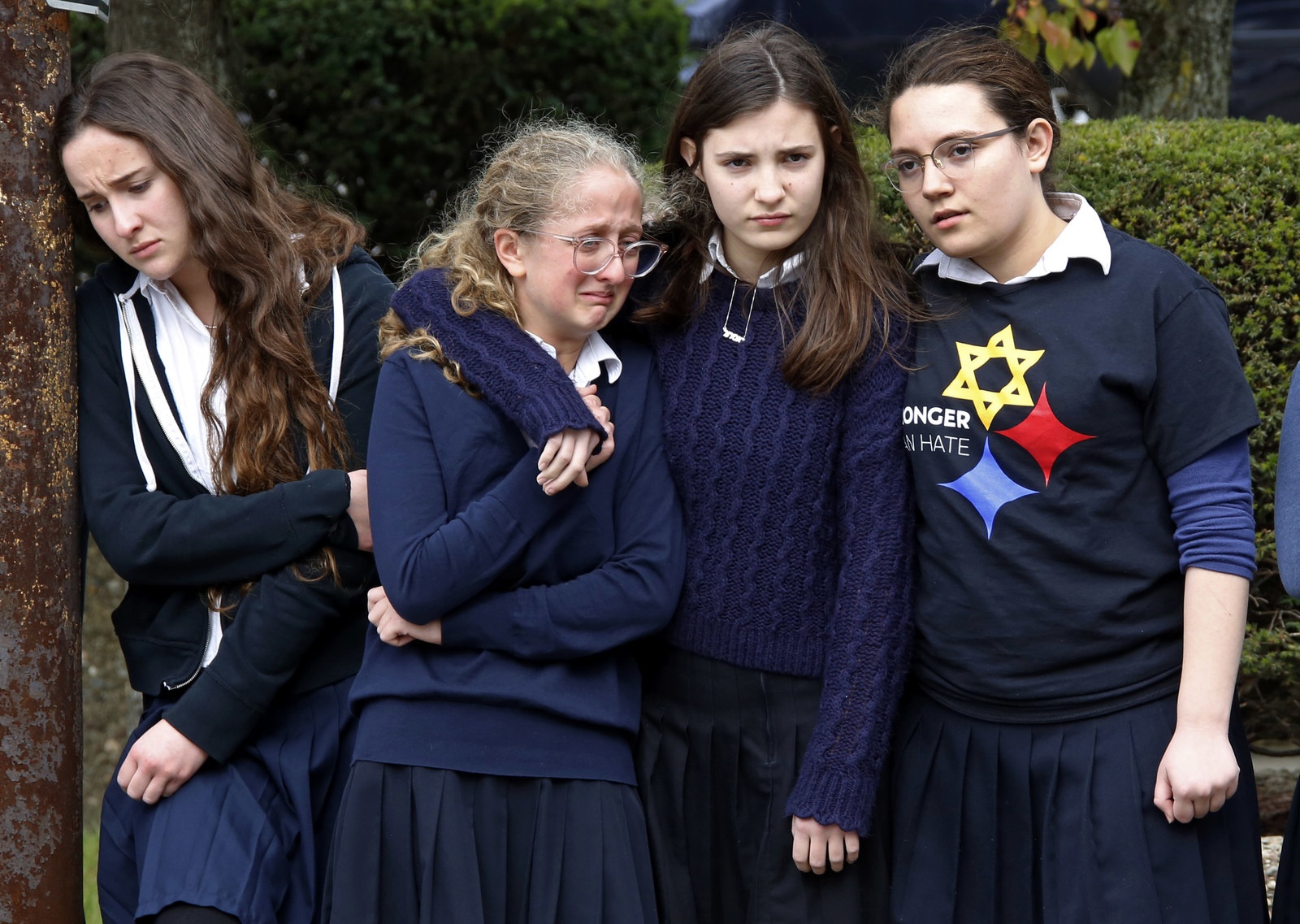 After Rabinowitz was buried, his friend and patient shared a touching tribute.
Thousands of people also lined up for hours for the funeral of Cecil Rosenthal, 59, and his brother David Rosenthal, 54, at the Rodef Shalom Congregation.
Many had come from afar to pay their respects to the two brothers who had never missed a Saturday service at Tree of Life synagogue.

The two brothers, who had intellectual disabilities, were "inseparable," and lived together in Squirrel Hill, according to Chris Schopf of Achieva, an organization that helps people with disabilities in Pittsburgh.

Nearly 2,000 mourners across the country were there to pay their respects to the brothers, Reuters reported. At 54, David Rosenthal was the youngest victim of the shooting.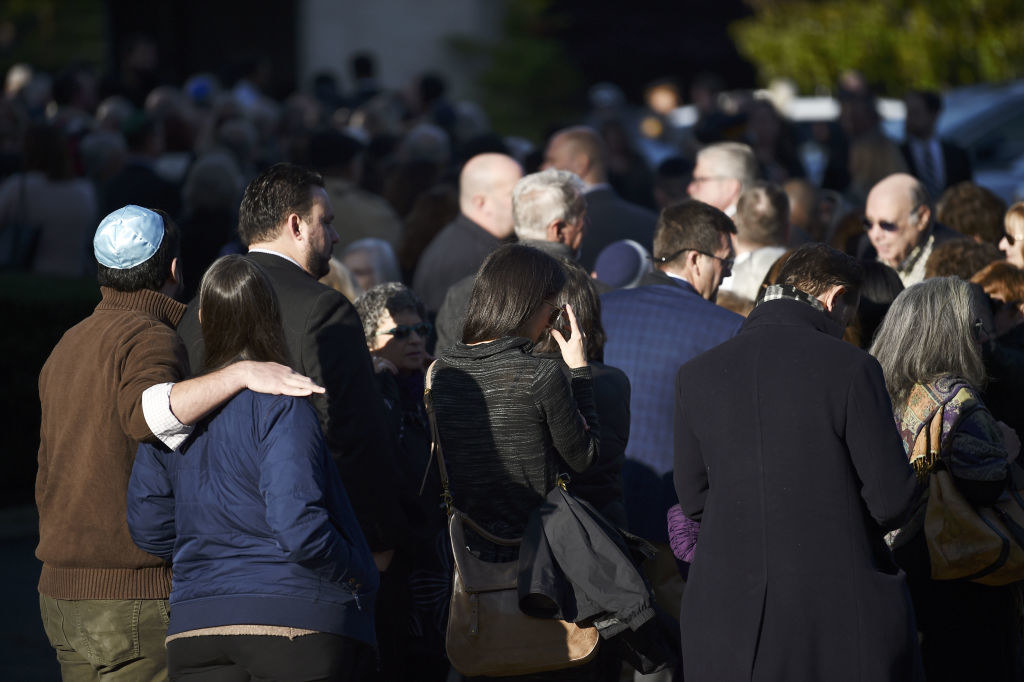 Pittsburgh Steelers players, including Ben Roethlisberger and Ryan Shazier, and team executives also attended the Rosenthal brothers' funeral Tuesday.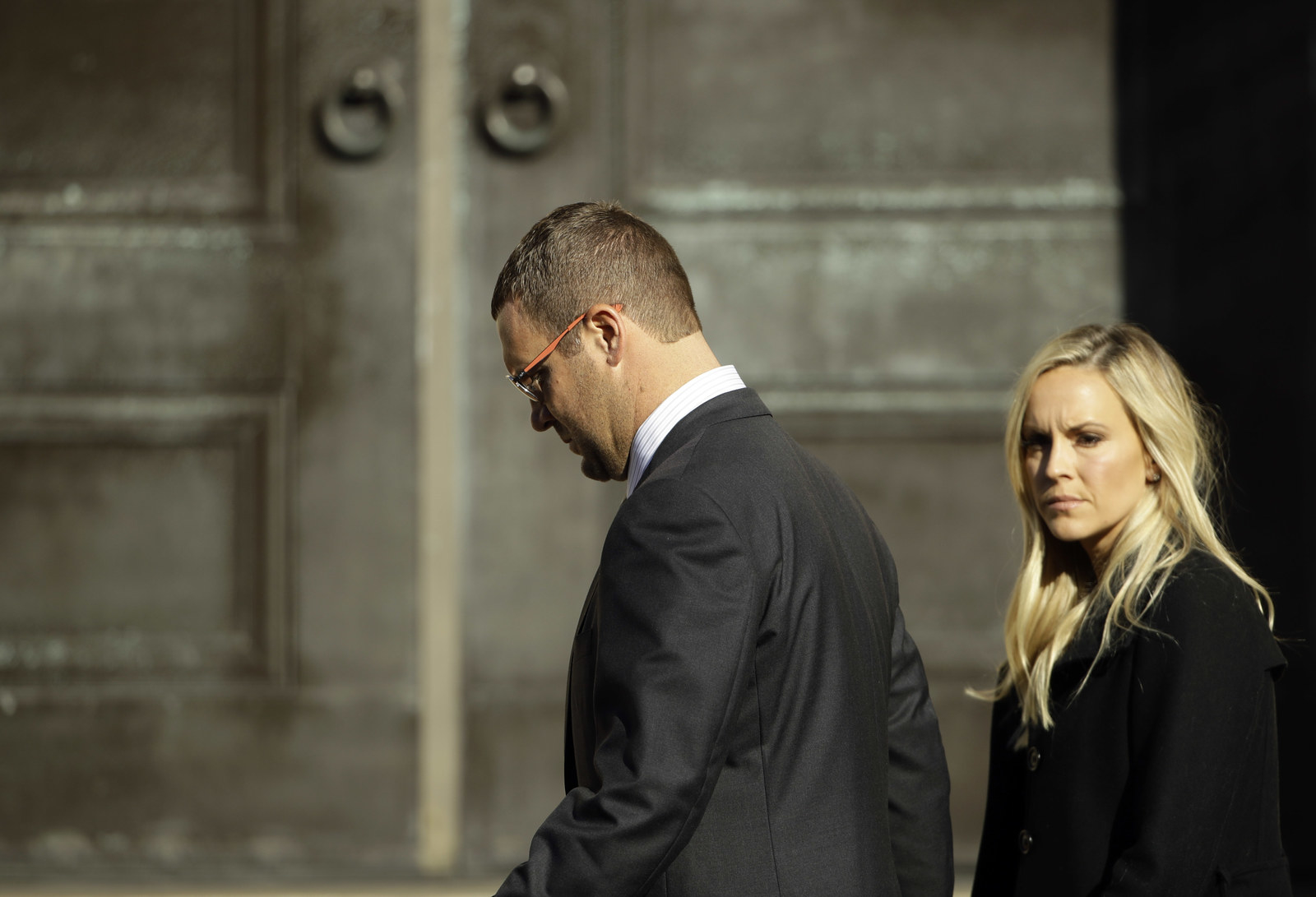 Dr. Abe Friedman, who usually sat in the back row at Tree of Life with the two brothers, was not present when the shooter opened fire Saturday because he was running late, he told the Associated Press.
Standing in line among the thousands of mourners, Friedman wondered, "Why did things fall into place for me? I usually sit in the back row. In the last row, everyone got killed."
Kate Lederman, who grew up in the Tree of Life, was also there to mourn the brothers.
"I was named there, bat mitzvahed there, married there," Lederman told the AP. "And my whole life was in that synagogue. Same with my father. And we knew Cecil and David. We knew all of them."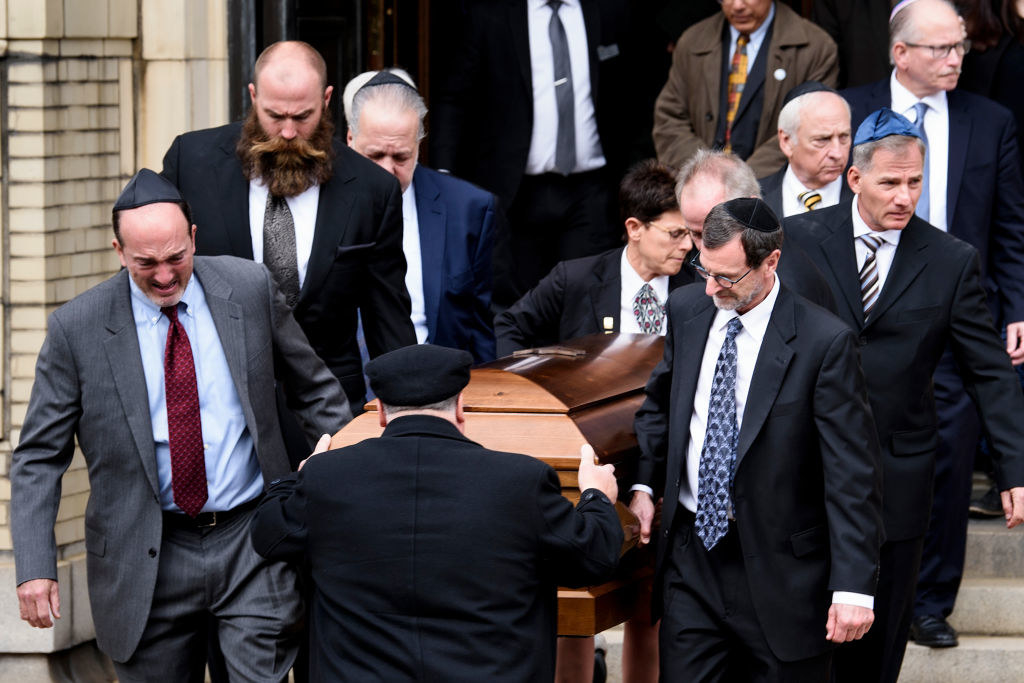 A private family service for Daniel Stein, a 71-year-old grandfather who loved the Tree of Life, will also be held Tuesday. Stein's family rejected Trump's offer to meet them during his visit to Pittsburgh on Tuesday, which was met with protest from residents who say he isn't welcome.

Stein's nephew, Stephen Halle, told the Washington Post that his family declined the offer because of Trump's comments in which he appeared to blame the synagogue for a lack of security.

"Everybody feels that they were inappropriate," Halle said. "He was blaming the community."