Fight Against ISIS Is "A Third World War" Says Jordan's King
"This is clearly a fight between good and evil," King Abdullah II told CBS News host Charlie Rose.
Jordan's King Abdullah II said the fight with ISIS is like a "third world war by other means" in an interview with CBS News' Charlie Rose.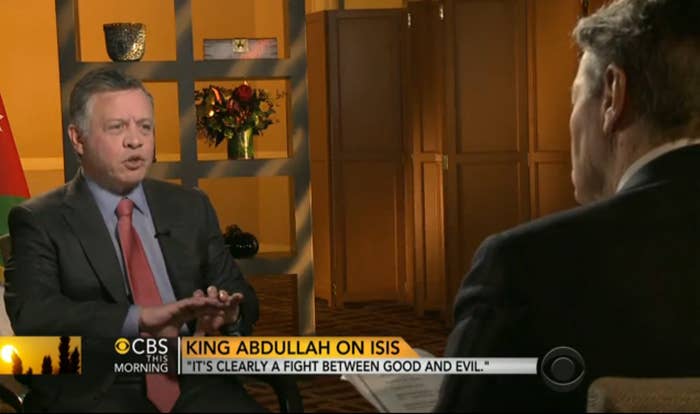 Abdullah, who will meet President Obama at the White House on Friday to discuss the fight against ISIS, told Rose that it is "clearly a fight between good and evil."
He called the threat of the extremist organization, which is rampaging through Iraq and Syria in the hopes of establishing an Islamic caliphate, a "Muslim problem."
"We need to take ownership of this. We need to stand up and say what is right and what is wrong," Abdullah said, while clarifying that it was not a reflection of Islam as a religion.
Abdullah said that he told Russian President Vladimir Putin that the fight against ISIS is a "third world war by other means." He explained that the short term part of defeating ISIS would be military, the medium term would be security but the long term aspect "is going to be the ideological one."
Abdullah said there are a lot of leaders of the Muslim and Arab world who have had enough. When Rose pressed him on why they haven't been more vocal in expressing this, the King said, "just give us some time."
Watch the interview here.