FIFA admitted for the first time Wednesday that its officials accepted bribes in exchange for awarding World Cup hosting. It's now seeking to reclaim "tens of millions of dollars" pocketed illegally by its members and other soccer officials.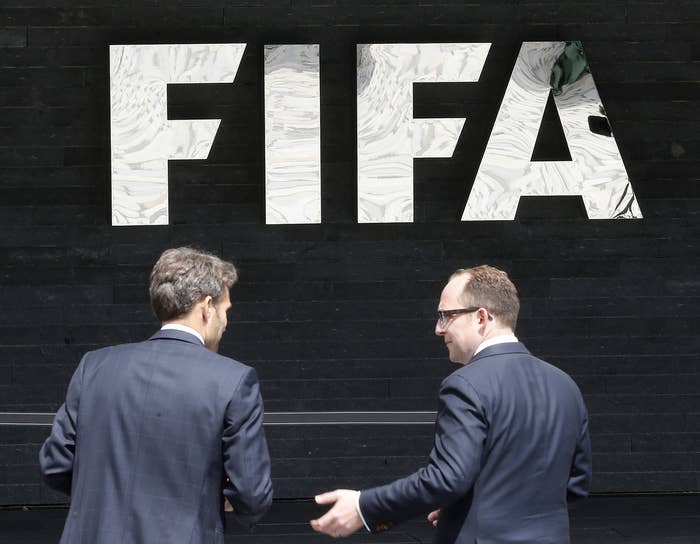 In a "victim statement" sent to the U.S. Attorney's Office in New York, soccer's world governing body asked for damages from 41 former FIFA officials and other soccer organizations who have been indicted in the U.S. Department of Justice investigation.
FIFA said that it was entitled to recover restitution from the more than $190 million worth of assets forfeited by those officials and more than $100 million frozen or recovered by the U.S. in the defendant's "felonious schemes."
"The convicted defendants abused the positions of trust they held at FIFA and other international football organisations and caused serious and lasting damage to FIFA, its member associations and the football community," FIFA President Gianni Infantino said in a statement.
FIFA said that tens of millions of dollars were diverted from the football community illegally "through bribery, kickbacks, and corrupt schemes" by the defendants including Chuck Blazer, the former Executive Committee member; Jack Warner, the former FIFA vice president; and Jeffrey Web, the former president of CONCACAF — the regional federation for North America, Central America, and the Caribbean.
"The monies they pocketed belonged to global football and were meant for the development and promotion of the game. FIFA as the world governing body of football wants that money back and we are determined to get it no matter how long it takes," Infantino said.
FIFA also admitted that its officials accepted a $10 million bribe from South Africa to host the 2010 World Cup.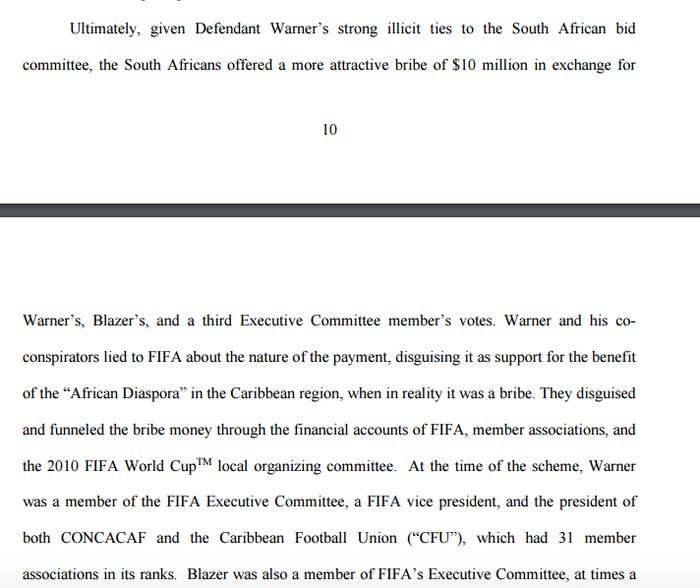 FIFA said that Warner had "strong illicit ties" to the South African bid committee and that the South Africans offered $10 million in exchange for his, Blazer's, and another Executive Committee member's votes.
FIFA said that Warner and the others lied about the bribe and pretended it was support for the benefit of the "African Diaspora" in the Caribbean.
Calling itself a "victim," FIFA asked to be paid $28.2 million in salaries, bonuses, and benefits earned by its corrupt officials, as well as the "theft" of $10 million by Warner, Blazer, and others.
It also requested other sums which were diverted as bribes and kickbacks for media rights, as well as FIFA's costs incurred during the ongoing investigation and prosecution of the corrupt officials.
"The defendants diverted this money not just from FIFA but from players, coaches, and fans worldwide who benefit from the programs that FIFA runs to develop and promote football," Infantino said in the statement. "These dollars were meant to build football fields, not mansions and pools; to buy football kits, not jewellery and cars; and to fund youth player and coach development, not to underwrite lavish lifestyles for football and sports marketing executives.
"When FIFA recovers this money, it will be directed back to its original purpose: for the benefit and development of international football."