Father Tortures His Teen Daughter's Alleged Rapist To Death
"I burned his genitals once, he screamed. I did it again, he shuddered." The father invited the alleged assailant to dinner.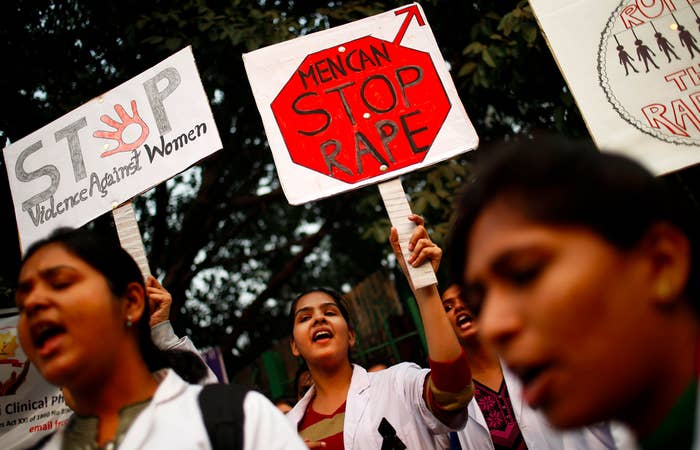 An Indian man from Delhi invited his daughter's alleged rapist for dinner on Friday – then burned his genitals with iron tongs and strangled him to death, the Indian Express reported.
The 36-year-old dad reportedly surrendered himself at the police station after confessing.
According to police, the father accused the alleged rapist — a married 45-year-old medical supplier who lived in the same building — of raping his 14-year-old daughter two months ago and impregnating her. Fearing a bad reputation for his daughter, the father didn't report the crime to authorities. He told police he had always planned to murder the supplier, the Express reported.
According to the father's statement, he invited the supplier to dinner. After dinner was over, the father overpowered him, tied him to a chair, burned his genitals with hot iron tongs, and strangled him to death.
"I burned his genitals once, he screamed," the father reportedly told police. "I did it again, he shuddered. When I did it the third time ... he did not move. He was dead … did not want to kill him."
Police found the body of the supplier with his hands and mouth tied with a towel and burn injuries on his private parts and stomach. The father is now in police custody and has been charged with murder.