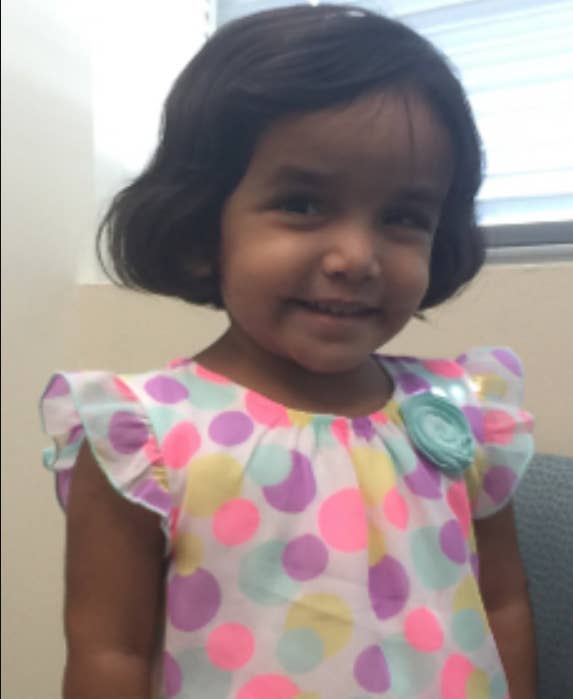 The adoptive father of the 3-year-girl who went missing in Texas changed his story on the events that led to his daughter, Sherin Mathews' disappearance more than two weeks ago.

Wesley Mathews was arrested and charged Monday with injury to a child, a first-degree felony punishable by life or by five to 99 years in prison, the Richardson Police Department said.

Police said that Mathews voluntarily arrived at the police station with his attorney on Monday and provided an "alternate statement of events from those he had given previously" regarding Sherin's disappearance on Oct. 7.

Earlier, Mathews had told police that after Sherin refused to drink her milk on the night of Oct. 7, he took her outside to discipline her and told her to stand by a tree which was about 100 feet from the house. He said that she had disappeared from there 15 minutes later when he went to check on her. He reported her missing five hours later and told police that coyotes had been spotted in the alley where he had left her.

At the time, police arrested and charged Mathews with abandoning or endangering a child, but released him on a $250,000 bond.

However, Mathews told authorities on Monday that he had been trying to get Sherin to drink her milk in the garage but she wouldn't listen to him, according to an arrest affidavit.

Eventually, she began to drink the milk and Mathews "physically assisted" her in drinking it.

The 3-year-old had developmental issues and limited verbal communication skills, police said.
However, Sherin began to choke while drinking the milk. "She was coughing and her breathing slowed," the affidavit said. Mathews no longer felt her pulse and believed she had died.
He then admitted to removing her body from the house, according to the affidavit.

During the investigation, the police said that Mathews' car was missing from his residence between the hours of 4 a.m. and 5 a.m. on the morning Sherin went missing.

Authorities conducted a weeks-long search around the neighborhoods and surrounding areas where Mathews had last reported seeing Sherin.
On Thursday morning, police found the body of a small child in a culvert beneath a road, Sgt. Kevin Perlich, spokesman for the Richardson police department, said at a press conference. He did not specify how far the road was from Mathews' property.

The medical examiner's office confirmed on Tuesday that the body was that of 3-year-old Sherin Mathews. The cause of death is still pending, police said.

Wesley Mathews is being held in the Richardson City Jail and his bond was set at $1,000,000.

The Mathews family adopted Sherin from an orphanage in India nearly two years ago, a neighbor told CBS News. The couple's biological daughter, who is 4 years old, was removed from the house by Texas Child Protective Services after Sherin went missing.